It is an incredible feeling when authors are known for any particular series written by them. There are many authors in this category, and one such award-winning author was Dorothy Gilman.
Dorothy Gilman was the author of the book series Mrs. Pollifax, which is popular among the readers' community. Today, I will be listing all the books written by this author.
This article is on the complete list of Dorothy Gilman's books in order, along with a short description of the author. So, if you want to start with her books or are looking for the next eventful book to read, then stay with me throughout!
Who was Dorothy Gilman?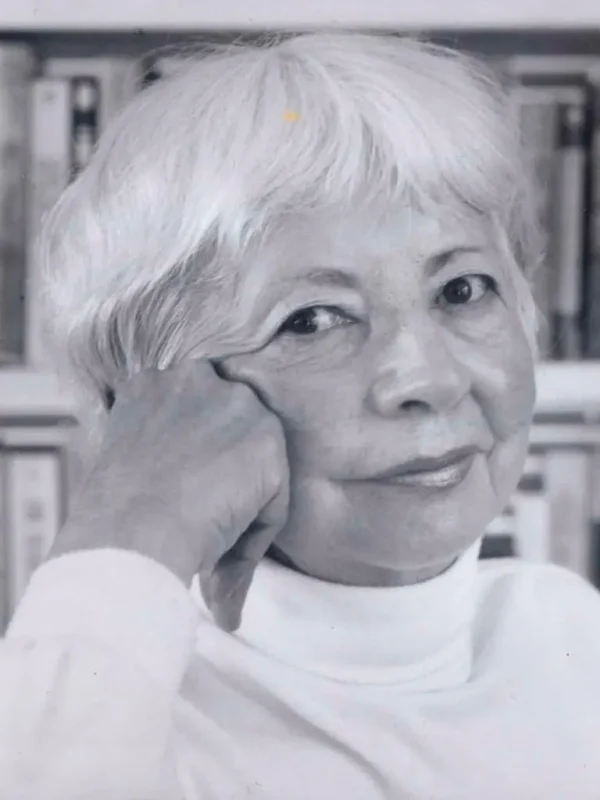 Dorothy Gilman was born on 25 June 1923 in New Brunswick, New Jersey. She was an American Writer famous for her Mrs. Pollifax book series. She attended the Pennsylvania Academy of Fine Arts and the University of Pennsylvania for her education. Her parents were James Bruce and Essa Gilman.
Dorothy had a knack for writing since she was a kid. Before switching to a career as a full-time writer, she worked as an art teacher and a telephone operator. She got married to Edgar A. Butters Jr. in the year 1945.
For over ten years, she wrote children's stories and later started writing the first novel of her popular series, Mrs. Pollifax.
Dorothy left the world at the age of 88 due to Alzheimer's disease. She was an explorer who took firsthand experiences, whether traveling or growing medicinal herbs, before crafting these details in her stories.
Dorothy Gilman's Books In Order
Mrs. Pollifax Books in Reading and Publication Order
Dorothy had delivered book series as well as standalone novels to her audiences. In this section, I will list all the book parts under the series and also mention the standalone titles later. Stay with me to know more!
This was the first series written by Dorothy Gilman, with the first installment published in 1966. It is a spy series where Dorothy develops a character who is in her 60s and is bored after her husband's death. The character's name is Mrs. Pollifax, and she is a spy who volunteers for the CIA.
All the books under the Mrs. Pollifax series are spy novels and are highly interesting to read.
There are a total of 14 books in this series, and it is not mandatory to read the books in their reading and publication order. The books can be read as standalones; however, try to begin with the first installment to understand the character and her world, and then it depends on whether you choose to read in order or randomly pick among the lot.
Start With: The Unexpected Mrs. Pollifax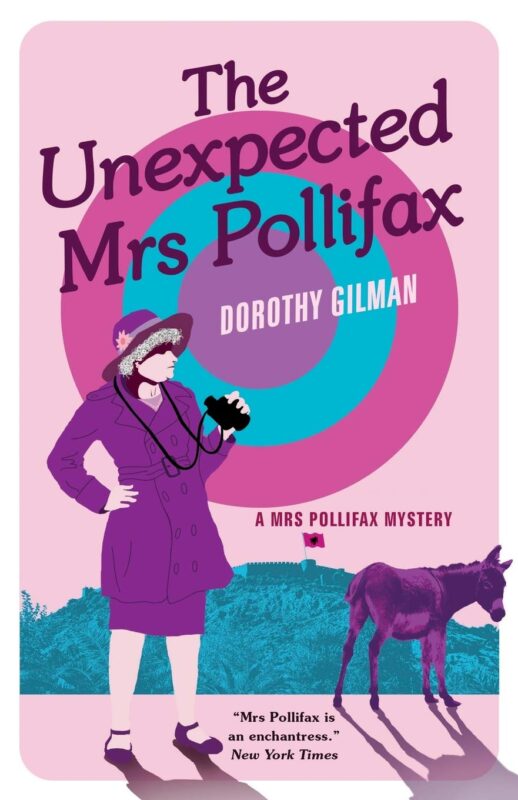 In this book, the readers are introduced to the main protagonist, Mrs. Pollifax. The kindhearted lady is in her 60s, and her monotonous life leads her to the CIA office, where she proposes to work as a spy. Surprisingly, she is accepted for the job, and her first task is to take a courier to Mexico City.
She starts her journey with a determination to finish her first job. But the simple adventure turns dangerous within mere seconds, and Mrs. Pollifax needs to fight her way back to survive.
With the unexpected turn of events, will Mrs. Polllifax be able to showcase her abilities and prove herself as a worthy spy?
Madame Karitska Books in Reading and Publication Order
There are a total of two books under the series title, and both should be read in order to understand the whole story without missing any crucial details in between. I will list both the books and briefly describe the first published book of the series. Have a look!
Start With: The Clairvoyant Countess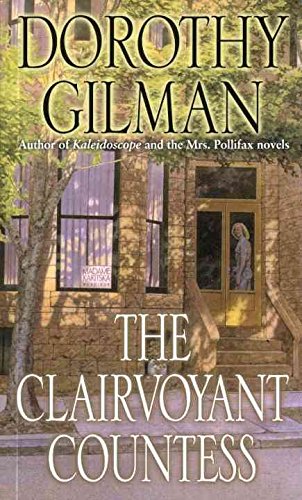 This is the first installment in the series and introduces us to Madame Karitska, the lady with psychic powers. She opens a shop as a clairvoyant to put her powers to better use. A chance encounter with Detective Lieutenant Pruden brings a lot of changes in her life.
Madame Karitska helps Detective Pruden in solving several cases using her psychic abilities. The book turns interesting with each chapter and comes under the paranormal category, with a subtle balance throughout.
Standalone Novels
Apart from book series, Dorothy also wrote standalone novels during her career. There are a total of 18 standalone books by her, which I have listed according to the publication order.
Brief Description of "Enchanted Caravan"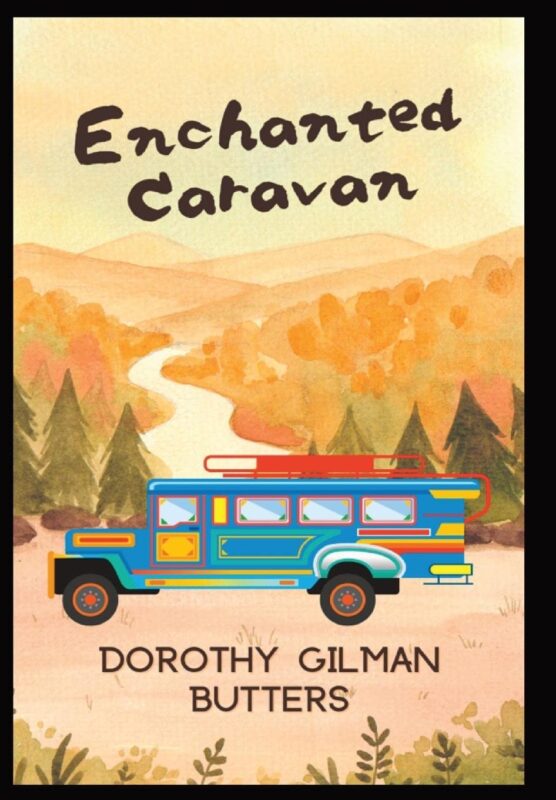 This is the first book published by Dorothy Gilman. It is a standalone novel for young adults, released in 1949. The book features five lonely people who are put together in a caravan through fate. They need to live and work together throughout the summer.
Each of them is struggling with their own problems, and this trip helps all in one way or the other. Newfound friendships are made, love blooms, and a family bonding can be seen at the end of the trip.
It is an interesting read for all readers about a journey with obstacles and how the group unites to overcome them all.
Non-Fiction Books
Dorothy Gilman had also tried her hands in non-fiction writing. She had only one book in this category. I will mention the name and a brief description for your better understanding.
Brief Description of "A New Kind of Country"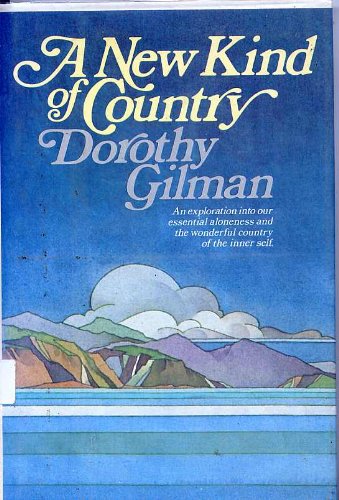 This book is somewhat of a memoir of the author's life. Dorothy writes about the time when her sons were in college, and she was feeling lonely. Gilman was searching for something to be engaged with, new interests, and hobbies when she bought a house in Nova Scotia, Canada.
This shift brought a lot of changes in her mindset and day-to-day life and also brought the peace she was looking for.
Conclusion
Dorothy had an amazing writing career, and her fans loved her. She delivered a lot of books and will always be remembered through the name she created for herself.
I hope this article on the complete list of Dorothy Gilman books in order was relevant and will be helpful for your quest of finding a book from the lot.
Are you already a fan of the author? Have you read any of the books written by her? Share your views in the comments. I will be delighted to read your insights!