No matter how long ago they were written, there are some novels that just never get old. A true classic is a novel that appeals to generations of readers, and even though society might have changed, these stories still resonate today.
Here are ten incredible classic novels that have stood the test of time. Next time you're not sure what to read, pick one of these books up; you won't regret it!
Must-Read Classic Novels
IMAGE
PRODUCT
FEATURES
PRICE
1984 by George Orwell
• Genres: Science Fiction, Social science fiction, Political fiction, Dystopian Fiction
• Page count: 304 (Paperback)
The Great Gatsby by F. Scott Fitzgerald
• Genres: Novel, Fiction, Tragedy
• Page count: 180 (Paperback)
The Catcher in the Rye by J.D. Salinger
• Genres: Novel, Bildungsroman, Young adult fiction, Coming-of-age story, Literary realism, First-person narrative
• Page count: 288 (Paperback)
The Alchemist by Paulo Coelho
• Genres: Novel, Fantasy Fiction, Drama, Quest, Adventure fiction
• Page count: 197 (Paperback)
The Metamorphosis by Franz Kafka
• Genres: Short story, Novella, Fantasy Fiction, Absurdist fiction
• Page count: 76 (Paperback)
Fahrenheit 451 by Ray Bradbury
• Genres: Novel, Science Fiction, Political fiction, Dystopian Fiction
• Page count: 249 (Paperback)
Brave New World by Aldous Huxley
• Genres: Novel, Science Fiction, Dystopian Fiction
• Page count: 288 (Paperback)
Jane Eyre by Charlotte Brontë
• Genres: Novel, Gothic fiction, Romance novel, Bildungsroman, Victorian literature, Social criticism, Fictional Autobiography
• Page count: 290 (Paperback)
To Kill A Mockingbird by Harper Lee
• Genres: Novel, Bildungsroman, Thriller, Southern Gothic, Domestic Fiction, Legal Story
• Page count: 336 (Harcover)
The Color Purple by Alice Walker
• Genres: Novel, Epistolary novel, Domestic Fiction
• Page count: 300 (Paperback)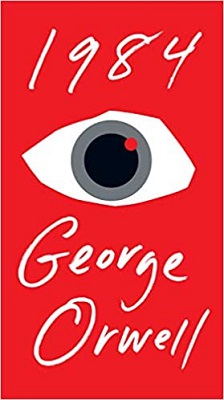 One of the most influential books of the 20th century, George Orwell's 1984 becomes even more poignant as time goes on, and the dystopian future it portrays feels more like the reality we live in. 
The story follows the life of an unassuming man named Winston Smith, who works as a low ranking member of 'the Party', the oppressive government that rules over all of society. Winston grows more and more dissatisfied with the dictatorial control of the Party, along with its all-powerful ruler, Big Brother, who oversees every facet of people's lives. Winston struggles to find a shred of individuality in this totalitarian regime, but his attempts at freedom put him in grave danger.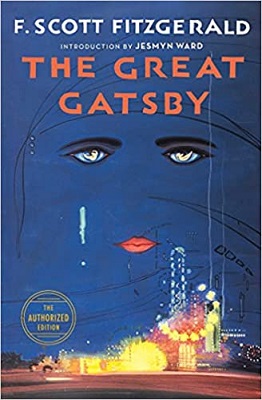 This stand-out novel takes the reader back to the Jazz Age, during America's roaring 20s. Our narrator, Nick Carraway, is a man in search of the American Dream who moves in next door to the supremely wealthy Jay Gatsby. Gatsby hosts exquisitely lavish parties and draws Nick into a captivating world of opulence and debauchery. What follows is a rollercoaster of love, lust, deceit, and tragedy that still enraptures readers to this day.
Holden Caulfied is a 16 year old native New Yorker who thinks he's got the world all figured out. After leaving his Pennsylvania prep school, he heads underground on the streets of New York City for three days, living as an adult, alone in the world for the first time. His story is one of confusion and disillusion, full of criticism for the "phony" adult world, but it's also a story of marvel, wonder, and awe of the beauty of life. This classic coming of age story was published back in 1951 and still strikes a chord in the hearts and minds of teens and adults today.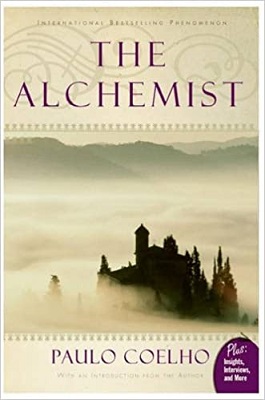 First published in 1988, Paulo Coelho's dazzling novel The Alchemist is a powerful story of a young boy named Santiago, an Andalucian shepherd boy who travels from his native Spain to the barren Egyptian desert in search of hidden treasure.
He meets all kinds of fascinating characters along the way, including a real-life king, a gypsy woman, and an alchemist, who help him in his mission. By the end of the story, it's clear that the real treasure Santiago is searching for is that which is found within.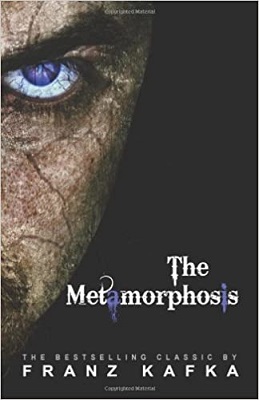 Kafka's Metamorphosis is the story of a young man who is transformed overnight into a gigantic beetle-like insect. His body is now plated in armor, with a domelike segmented belly and numerous spindly wavering legs. His family meets his transformation with disgrace and terror, and he's alienated from everyone he knows. Both bizarre, harrowing, and strangely comical, this is a story of a man who finds himself thrown into isolation and shame, mirroring the deepest fears that exist in all of us.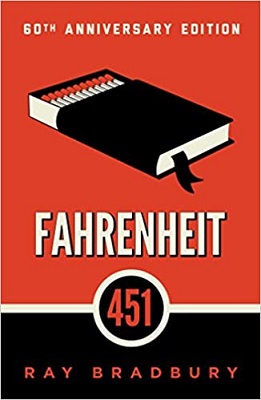 Fireman Guy Montag doesn't put out regular fires. Guy lives in a time where literature is illegal, and television rules the hearts and minds of the people. His job is to burn the few remaining printed books still in existence, as well as the houses of the people who hide them.
For a long time, Guy never questions what he's being asked to do. He dutifully destroys any books he finds by day and returns to his bland, TV-dominated existence and his equally bland wife Mildred each night. But then he meets Clarisse and everything changes. She shows Guy a vision of the past where people are free to explore the world through the ideas in books, a world where there is no more fear, and the TV ceases to enslave the masses. He begins to question everything he's ever known and slowly realizes there is no way he can ever go back.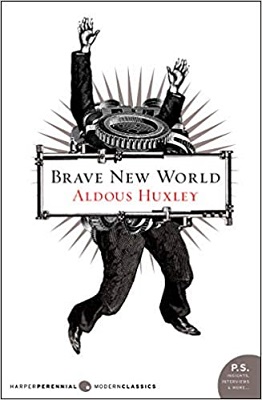 This 1931 dystopian novel is set in a dark future inhabited by genetically modified citizens who are organized into societal tiers depending on their intelligence. Scientific advancements and reproductive technologies have changed the very nature of existence, and a new dark and irreversible future has been ushered in.
So controlled by psychological manipulation and conditioning, no one questions the leaders of the World State; no one except the story's protagonist, Bernard Marx.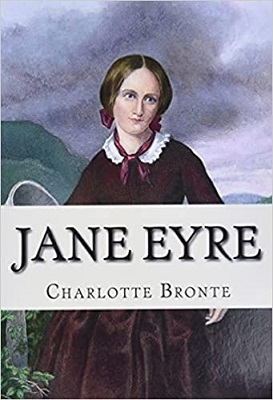 Jane has never truly felt like she belonged. As an orphaned child, she was discarded and treated as an outcast with no real family to call her own. But when she arrives at Thornfield Hall to work for the brooding Edward Rochester, she feels a strange connection to him. This deeply troubled man has an unusually kind spirit, and against her better judgment, she finds herself falling in love with him.
But something is amiss inside the eerie walls of Thornfield Hall. Could Edward be hiding a dark secret, and could her happy existence be ripped from under her, yet again?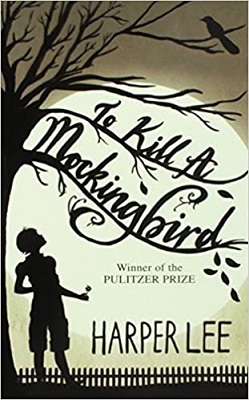 To Kill a Mockingbird is a profoundly moving tale told through the eyes of a young girl named Scout Finch. Scout's father, Atticus, is a successful lawyer who defends a black man who is falsely accused of rape.
Bloodthirsty and hungry for revenge, the community turns against Atticus, but despite the vitriol thrown his way, he refuses to abandon his client. This eye opening tale is a remarkable reflection on the tangible realities of many Southern states during this era, and it serves as a poignant reminder of a dark period in American history.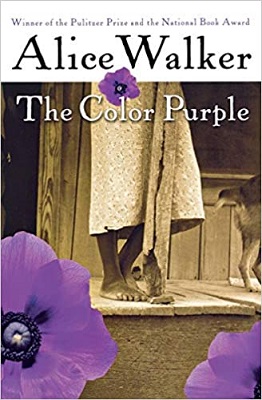 This powerful 1982 novel takes the reader on a journey into early 20th century Georgia, where African American sisters Celie and Nettie were separated as children. Despite the distance and silence between them, they never give up hope that they might find each other once again.
The novel is comprised of a series of letters between the women that span two decades, documenting their struggles and pain, their successes, and most of all, their sheer resilience in the face of the unknown.
Conclusion
These novels are among the most influential and timeless stories ever written. Have you read them all? If not, next time you're stuck for a new book to read, be sure to check one of these all-time classics off of your must-read list.
Check out these other great posts!