What's better than a great book? A great book series, of course! There's no need to despair when you turn over the last page; with a book series, you can dive right into the next part of the story without skipping a beat.
At A Glance: Our Top 5 Picks for Book Series for Teens
These bestselling book series for teens are so good that they can inspire a love of reading in young adults that will last a lifetime. From fantasy to sci-fi to romance and more, there's something here for every teen reader to enjoy.
Best Book Series for Teens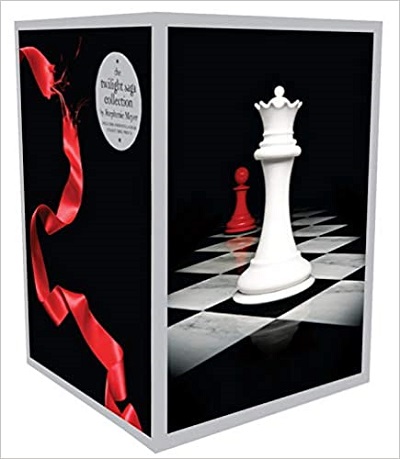 This world renowned vampire fantasy-romance series is the biggest thing since Buffy the Vampire Slayer. It follows the story of human teen Bella Swan, who finds herself in the mysterious town of Forks, Washington. She becomes involved with the devilishly handsome and brooding Edward Cullen, but he's not all he appears to be. He's a vampire from the underworld, and despite Bella's fear, she can't shake her attraction to him. Slowly, they begin to fall in love, and the course of her future is changed forever.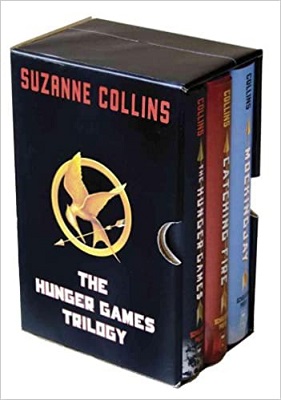 This famous trilogy begins in a dystopian North American future. Each year, the government of Panem enlists 12 unfortunate children to compete in a televised event named the Hunger Games. The children must battle to the death, with the surviving child being named the victor. Every district is forced to elect a boy and a girl to take part in the games, and when Katniss Everdeen's little sister is chosen one year, Katniss steps in to take her place.
Now, using the hunting skills from her childhood alongside her natural instincts to survive, she must fight to stay alive for the sake of herself and those she loves.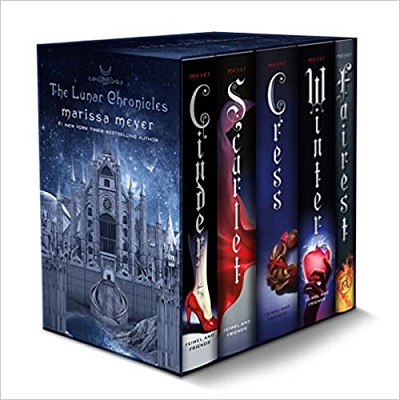 This series of four YA science fiction novels, plus a novella and a short story collection, brings us a brand new take on the classic fairytale Cinderella. But rather than a young woman, this series follows a cyborg named Cinder. She lives her life in isolation, belittled and enslaved by her wicked stepmother and her two jealous stepsisters.
But when Cinder meets Prince Kai, her life is transformed. She learns about a lunar force that threatens to destroy her world, and now she must use her powers to stop its deadly path of destruction before it's too late.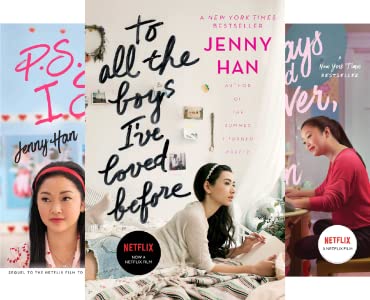 This modern day classic romance series is comprised of three heartwarming books which center around a young girl named Laura Jean Covey.
Laura Jean has loved five boys throughout her life, and although she would never admit it, one of those boys is her sister's boyfriend. So in order to process her secret feelings, Laura Jean writes each one of them a letter, but of course, she never actually intends on sending them; these letters are for her eyes only.
But her younger sister, Kitty, has other ideas, and she sends out Laura's letters to the unsuspecting recipients. Now, Laura's imaginary love life turns very real and very complicated, as she's forced to confront the truth head-on.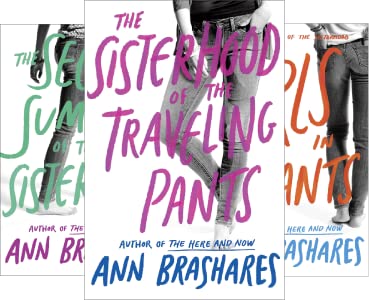 This Smash-hit series, made famous by the movie The Sisterhood of the Traveling Pants, tells the story of four close female friends and one pair of pants, which, despite their different sizes, fits them all perfectly.
When they're forced to spend the summer apart for the first time, the four friends decide to share the pants between themselves, so they can feel connected, even when they're far apart. They soon discover they're something magical about these pants, and each girl that wears them is in for an unforgettable summer.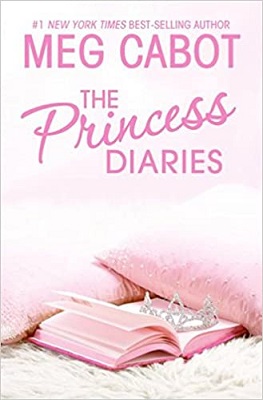 Written by Meg Cabot, this is the epic series that inspired the blockbuster movie of the same name. It tells the tale of Amelia "Mia" Thermopolis, a teenage girl from New York City. As a freshman in high school, Mia lives a regular life like all the other kids in her class, until one day, she finds out that she is heir to the throne of a small European principality named Genovia.
Now, she has more than just surviving high school to worry about. She begins a series of 'princess lessons' to prepare her for her new title, all while trying to keep her royal status a secret.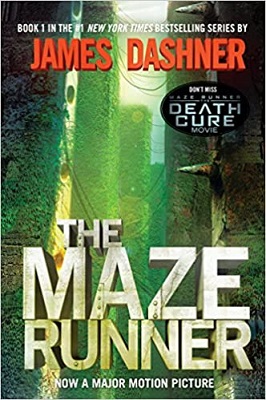 This action packed #1 New York Times bestselling trilogy follows a 16 year old boy named Thomas, who wakes up one day surrounded by other boys in a fortress called the Glade.
He remembers absolutely nothing. He doesn't know his last name, he has no idea how old he is, and he's clueless about what has happened to the outside world.
But then a girl, the first girl he's seen since his memory was erased, arrives. With it, she brings a chance of escape and the answers he's been longing for.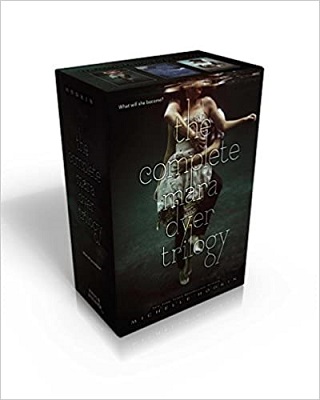 This gripping YA trilogy follows a young girl named Mara Dyer, the sole survivor of an accident that killed her best friend, her ex-boyfriend, and her boyfriend's sister. After the terrible event, Mara moves to Florida, where she is, unsurprisingly, plagued by PTSD.
But this isn't any normal PTSD; there is something supernatural about the harrowing aftermath, and Mara soon discovers that every person she touches dies.
Terrified by her newfound curse, she seeks help from her friend Noah, the only one who seems to understand her. But does he know the truth behind her horrific powers?
Alexandria "Alex "Andros lives in a world where you are either pure-blood or half-blood. Pure-bloods are at the top of the hierarchy; they have the power of the gods and can manifest anything they desire. But Half-bloods are not so lucky; they can either become a servant for the full-bloods or train as a Sentinel warrior.
Alex, a half-blood, is determined not to live a life of servitude, so she joins the Covenant for Sentinel training. But while she's there, she enters into a forbidden romance with a pure-blood that could see her suffer a fate even worse than death.
Conclusion
These fantastic page-turning series will have teens gripped till the very end of the final book. I've tried to include something to suit every young reader's tastes, but with so many incredible series out there to choose from, it's hard to create a definitive list. What is your favorite book series for young adults and teens? Let me know in the comments below!
Check out these other great posts!
25 of the Best Romance Books for Teens
The 10 Best Book Series for Adults
10 Must-Read Books for 8th Graders