When Gillian Flynn's Gone Girl was first published in 2012, it shot straight onto the New York Times Bestseller list and became an overnight sensation. This award-winning phycological thriller follows the story of a married couple, Nick and Amy. From the outside, their lives look perfect; they're happy, successful, and deeply in love. But one day, Amy suddenly vanishes into thin air. No one knows where she is, and Nick soon becomes the prime suspect in her disappearance.
This gripping read is a twisting tale of mystery and intrigue that makes detectives out of everyone that reads it. It's the ultimate whodunit thriller that has inspired many new authors to create their own compelling psychological crime stories.
The 7 Best Books Like Gone Girl
So if you loved Gone Girl, you're in for a treat. Here's a list of 7 books that are just as captivating as Gone Girl that will have you hooked.
IMAGE
PRODUCT
FEATURES
PRICE
In The Woods by Tara French
• Series: Dublin Murder Squad
• Genres: Novel, Mystery, Psychological Fiction
The Girl on the Train by Paula Hawkins
• Awards: Goodreads Choice Awards Best Mystery & Thriller, Audie Audiobook of the Year
• Genres: Novel, Thriller, Suspense, Psychological Fiction
The Couple Next Door by Shari Lapena
• Genres: Novel, Thriller, Mystery, Suspense, Domestic Fiction
• Nomination: Goodreads Choice Awards Best Mystery & Thriller
The Girl with a Dragon Tattoo by Stieg Larsson
• Series: Millennium
• Genres: Mystery, Thriller, Suspense, Crime novel, Nordic noir, Crime Fiction
The Good Girl by Mary Kubica
• Originally published: July 29, 2014
• Genres: Novel, Thriller, Suspense, Psychological Fiction
The Silent Patient by Alex Michaelides
• Awards: Goodreads Choice Awards Best Mystery & Thriller
• Genres: Novel, Thriller, Mystery, Psychological thriller, Suspense, Psychological Fiction
Sharp Objects by Gillian Flynn
• Genres: Novel, Fiction, Thriller, Mystery, Suspense
• Awards: CWA Ian Fleming Steel Dagger, CWA New Blood Dagger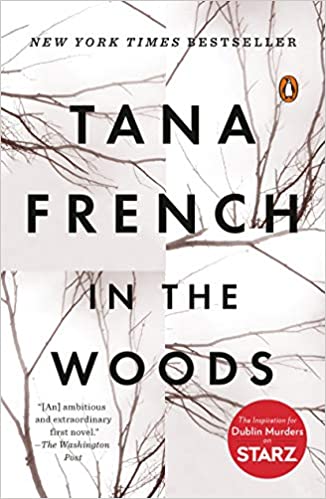 First published in 2007, In The Woods is a bestselling psychological suspense novel by Irish American author Tana French.
The story is set in suburban Dublin, where, back in 1984, three twelve year old kids disappeared into thin air. As their mothers wept, police searched high and low to locate the missing children, but only one came home; a terrified Rob Ryan who was found with pools of blood inside his sneakers, clinging to a tree trunk with terror written all over his face.
When the police asked Rob what happened to him and his friends and who was behind it, he told the authorities he couldn't remember a thing about his ordeal.
Twenty years later, Rob Ryan has grown up to become a police detective, and he now works on the Dublin Murder Squad. But when a 12 year old girl is brutally murdered in the very same woods where he was found as a child, Rob can't help but see the eerie parallels of the two cases.
Now, using his detective skills and his long-repressed hazy memories of the trauma he endured, he must piece together the puzzle of who or what is responsible for these brutal killings.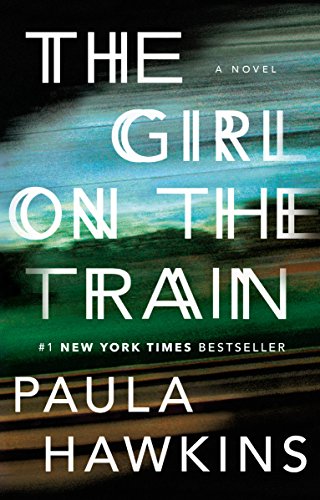 Here's another nail biting phycological thriller that made waves when it was first published in 2015. The story follows a troubled young woman named Rachel who takes the same commuter train each morning. Alcoholism makes Rachel's life chaotic and disorientated, but the routine of this regular trip gives her something to hold onto.
The train is reliable; she knows where and when it will stop, and where and when it will go. She likes to imagine the people that live in the houses that pass by, and she creates fictionalized narratives of their lives. That couple, Jess and Jason, as she decides to call them, are blissfully happy in their perfect lives. Not like her; lost, alone and exhausted.
But one day, when the train stops in its usual place, Rachel sees something she can't unsee. The train is only there for a few moments, but what she witnesses changes the course of many people's lives, including her own.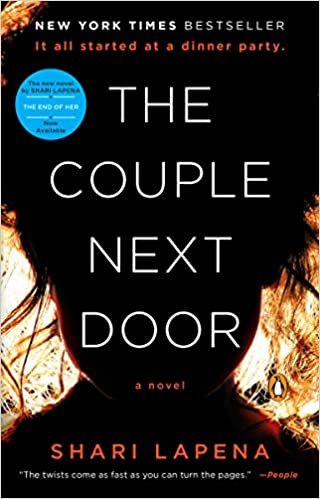 This gripping American crime thriller by former prosecution lawyer Shari Lapena channels that same uneasy feeling of doubt that exists throughout Gone Girl and raises the question; how well do you really know those that you love the most?
The story takes place in New York City, where a young couple is invited to a neighbor's house for a birthday party. They have a new baby girl named Cora, but since they are only next door, they decide to leave her at home and go back to check on her once every hour.
But their worst nightmare comes true when they discover that their precious daughter has disappeared.
Now they must fight to find out who kidnapped little Cora, and bring her home safely. But as the evidence stacks up, it looks like the kidnapper could be a lot closer to home than they ever imagined.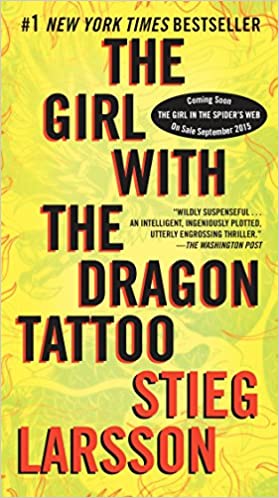 This psychological thriller by Swedish writer Stieg Larsson tells the tale of a missing woman named Harriet Vanger, a wealthy aristocrat who disappeared without a trace over forty years ago. To this day, her uncle Henrick refuses to move on. He's desperate to find the perpetrator and discover the truth about what happened to his niece. He has an uneasy feeling that his family members may be involved, so he hires private investigator and journalist Mikael Blomkvist to uncover the truth.
Together, Mikael and his unlikely assistant, the tattooed punk named Lisabeth Salander, uncover astonishing secrets and discover a wealth of coverups and corruption that could land them in grave danger.
The Girl With the Dragon Tattoo was translated into multiple languages and became an instant bestseller. It was also transformed into a blockbuster movie of the same name. If you loved Gone Girl, then you're bound to enjoy this book, and once you're finished, check out Larsson's other classic tales; The Girl who Played with Fire and The Girl with the Spiders Web.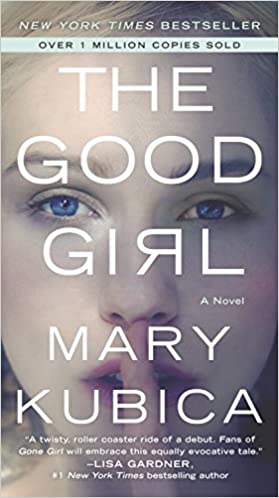 Mary Kubica's bestselling novel The Good Girl follows the tale of a wealthy heiress from Chicago named Mia Dent. Mia is popular, outgoing, and a people person, so when she goes out one night to a bar to meet her on-again, off-again boyfriend, she doesn't hesitate to strike up a conversation with a handsome stranger named Colin. When her boyfriend doesn't show, she leans closer into Colin's affections, and before she knows it, she's heading back to his place for what she assumes will be a one night stand.
But Colin has more than one night planned for Mia. He hides her up in his cabin in the remote backwoods of Minnesota and holds her prisoner. Meanwhile, her mother, Eve, hires detective Gabe Hoffman, and together, they battle to uncover the truth about what happened to Mia in the hopes that they can bring her home.
Just like Gone Girl, Good Girl is a gripping novel full of twists and turns and plenty of suspense. And if you love this book, be sure to check out Kubica's other similar works; They are Pretty Baby, Don't You Cry, When the Lights Go Out, The Other Mrs, and Every Last Lie.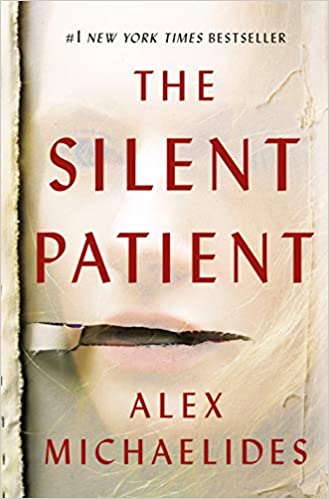 The Silent Patient is the bestselling novel by British Cypriot author Alex Michaelides. The story centers around the famous painter Alicia Berenson and her seemingly perfect life. Her husband Gabriel is a high-end fashion photographer, and together they live in a gorgeous home in one of the ritziest areas of London.
But one day, something happens that changes everything. When Gabriel returns home from working late, Alicia shoots him in the head five times, killing him in cold blood.
No one can understand why she's done what she's done, and Alicia herself isn't saying a word. She's not opened her mouth since the incident and doesn't do a single thing to explain the tragedy.
The already well known Alicia becomes a media sensation as news of her heinous crime spreads around the world. The press is desperate for her to talk, but she offers nothing.
In the midst of the chaos, Alicia is sent to a secure forensic unit where she's hidden from the media circus and the vengeful public. There she meets Theo Faber, a criminal psychotherapist who is determined to uncover the truth about what happened that night. Why did she kill her husband, and why is she refusing to talk?
But his determination to uncover the truth pushes him into a downward spiral that sends him into the dark corners of his own past.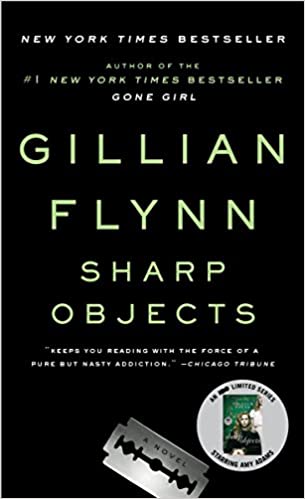 If you loved Gillian Flynn's Gone Girl, then you're bound to love her breakout physiological thriller novel, Sharp Objects, which won the 2007 Ian Fleming Steel Dagger for the best thriller.
The story centers around Camille Preaker, a reporter who has just been released from a short term stay at a psychiatric hospital.
Upon her return to the outside world, Camille is tasked with covering an unsolved murder case in her long forgotten hometown. A young girl has been killed, and another has vanished into thin air.
But it's not easy for Camille to return; her relationship with her mother is strained, to say the least, and her only other family member is a strange half sister who she hardly knows. And now, as she investigates these young victims and tries to discover what happened, she realizes she has more in common with these girls than she ever realized. As she dives deeper into the case, her own demons rise to the surface. In order to uncover the truth, she'll have to expose her own long forgotten wounds.
Conclusion
If you loved Gone Girl, there's no shortage of incredible psychological thrillers and crime mysteries by talented authors to feed your appetite for suspense. These are just a selection of a huge array of great books that are similar in style. Do you have any recommendations for similar books to Gone Girl? Let me know in the comments below!
Check out these other great posts!