Romance novels are famous for their steamy encounters and suggestive themes, but the Christian Romance genre tackles the topic of romantic love in a slightly different way. Yes, there are still the occasional racy scenes and adult-only rendezvous', but God features heavily in the relationships between the pages of these books.
There's a wide variety of Christian romance novels out there. Some push the boundaries a little, but most tend to be pretty PG in nature. They highlight the more tender side of romantic relationships, all while keeping God at the forefront. If you're new to the genre, here are my top 7 picks to get you started.
Best Christian Romance Novels
IMAGE
PRODUCT
FEATURES
PRICE
All of You, Always by Lindsay Harrel
• Originally published: January 4, 2021
• Genres: Fiction, Romance novel, Contemporary romance
My Stubborn Heart by Becky Wade
• Originally published: May 2012
• Genres: Romance novel, Christian Fiction, Contemporary romance
Sapphire Ice by Hallee Bridgeman
• Originally published: December 30, 2011
• Genres: Romance novel, Christian Fiction
Redeeming Love by Francine Rivers
• Originally published: 1991
• Genres: Novel, Romance novel, Christian Fiction, Historical Fiction
Save the Date by Jenny B. Jones
• Originally published: 2011
• Genres: Romance novel, Christian Fiction, Contemporary romance, Religious Fiction
Saving Grace by Lesley Ann McDaniel
• Awards: Goodreads Choice Awards Best Mystery & Thriller
• Genres: Novel, Romance, Christian Fiction
Smitten by Colleen Coble, Kristin Billerbeck, Denise Hunter, and Diann Hunt
• Originally published: December 19, 2011
• Genres: Romance novel, Christian Fiction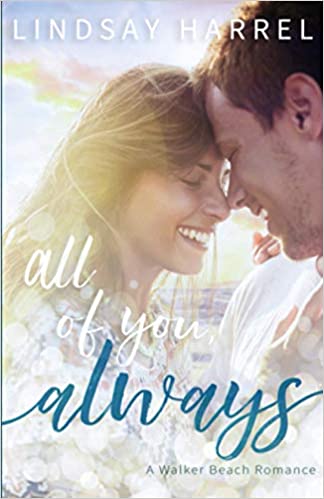 Written by award-winning Arizona author Lindsay Harrel, this is the first book in the Walker Beach Romance series. The story centers around Bella, a big city executive who is forced to go undercover in small town America.
Her mission is to convince the handsome, wholesome Ben to sell his beachfront inn so that she can finally get the answers she's been looking for and find her long-lost family.
But things don't go quite to plan. Despite Ben's finances being in the gutter, he's so strong willed, stubborn, and grounded in his faith that there's no way he's going to part with his property.
Bella is forced to reevaluate her priorities. She never anticipated being swept away by such a handsome, genuine, and faith-led man, but now she's falling deeply in love. Can their new love survive the lies?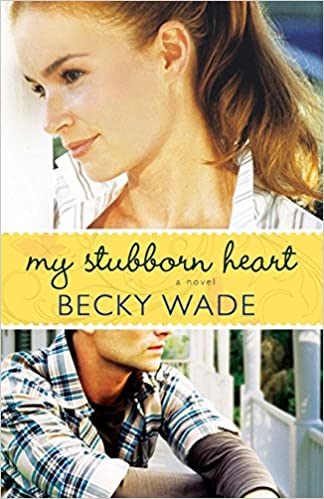 Exhausted and ground down by work and failed relationships, Kate Donovan is in dire need of a new adventure. So when her grandmother invites her to join her in Redbud, Pennsylvania, to help her restore her family's grand old mansion, she immediately packs her bags and embraces the opportunity.
The first person Kate meets in her new home of Redbud is the handsome Matt Jarreau, the man her grandmother hired to help renovate the house. Kate is immediately drawn to Matt, and it's not just his rugged good looks; he's mysterious, wounded, and he's built some pretty high walls around himself.
Never one to shy away from helping another human in need, Kate decides to use her stubborn nature to draw Matt back into the light, into faith, and maybe even a new romance.
But the course of true love never did run smooth, and there are plenty of hurdles along the way. Is God finally answering Kate's prayers for love? Or has she got it all wrong, all over again?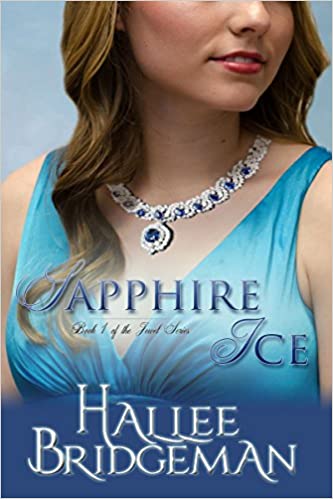 This is the first book in the popular Jewel series, written by best selling Christian author Hallee Bridgeman. The story centers around Robin, an unlucky-in-love single girl whose past relationships have left her ground down and exhausted.
But then she meets Antonio "Tony" Viscolli, and things begin to slowly shift. Tony lived a hard life; he grew up homeless on the streets, where every day was a battle for survival. But when he was just 17 years old, he had an encounter with God that changed his life forever. Now a successful businessman and devoted Christian, Tony strives to help everyone around him.
At first, Robin is wary of Tony. She's built walls around her heart to protect her, and she's not willing to break them down so easily. But his constant kindness and generous spirit slowly melt her icy heart, and with a little help from God, she begins to see that happiness is possible, after all.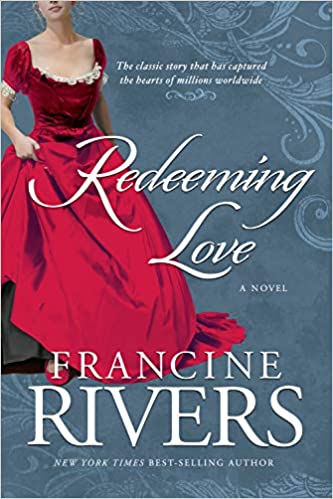 This historical Christian romance takes us back to California's gold country in 1850, an era when men were brutal and would sell their souls for a haul of gold, and women like Angel were forced to sell their bodies just to survive.
Angel was sold into a life of prostitution when she was only a child, and she carries a heavy weight of resentment and hatred for the men that have destroyed her innocence. She only knows one thing; men are not to be trusted. All they ever do is chew you up and spit you back out again.
But one day, Angel meets a man unlike any other she's known before. Michael Hosea is different; he's a man of God, a gentle, spiritual, and righteous man who has come to save Angel from the darkness. Slowly, her heart begins to thaw, and she realizes that Michael's intentions are pure.
But there's something inside Angel that refuses to let go. She's no longer frozen in hatred, but her dark past has still returned to haunt her. She feels unworthy of Michael's love. How can such a kind, generous and wonderful man possibly love her?
She runs away from her new, loving husband, feeling unable to heal the wounds of her past. But God has not forgotten about Angel; will she accept His great healing and step out of the darkness, once and for all?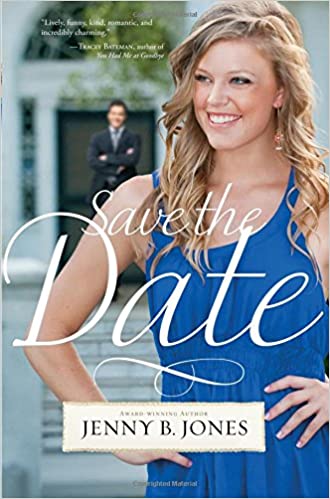 Lucy's non-profit job has fallen through due to funding issues, and she's determined to find out why. Her organization changed people's lives, but now those people will be left without the help they so desperately need. She knows she can't let that happen, and so she sets out to make things right.
All of Lucy's hopes now lie in the hands of the rich and famous ex football star, Alex Sinclair. He has the money she needs to turn around the future of her organization. Despite the fact that Alex seems to have it all, he's also missing one thing; the precious votes needed to help him win his bid for Congress.
Lucy has an immediate aversion to Alex, and the feeling is mutual, but realizing they both have something the other needs, Alex makes Lucy an intriguing proposition. If Lucy poses as his fiancée in order to win votes, he'll make sure her non-profit gets the money it so desperately needs. Lucy is left with no choice, and she dubiously accepts his offer.
But as the pair are forced to act like they're in love, their feelings for each other begin to transform. Somewhat reluctantly, love begins to bloom in both of them. Perhaps's there's romance in their futures after all.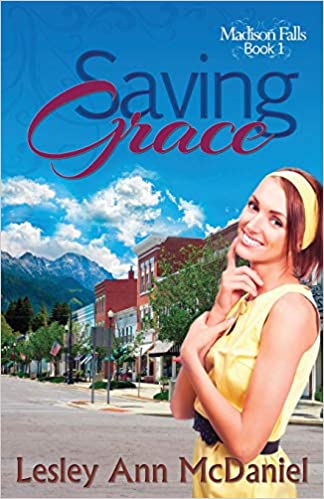 This is the first book in the Madison Falls series by bestselling Christian author Lesley Ann McDaniel. It tells the tale of a famous New York opera singer named Tracy Fontaine, who is forced to flee her life in the big city after a run-in with a crazed stalker.
Tracy escapes to a place she's sure she'll never be found; a small town in Montana, in the middle of nowhere. To protect herself, she decides to change her whole identity and takes on a new name, Grace Addison. Determined to keep a low profile, Grace is reluctant to get to know the locals. But two eligible bachelors have found their way into her daily life, and the possibility of finding love suddenly arises.
But Grace has unwittingly made an enemy in town, a jealous local girl named Sophia who is determined to dig around in Grace's past and expose who she really is. Will Grace be able to find love and finally escape her troubled past, or will her stalker track her down?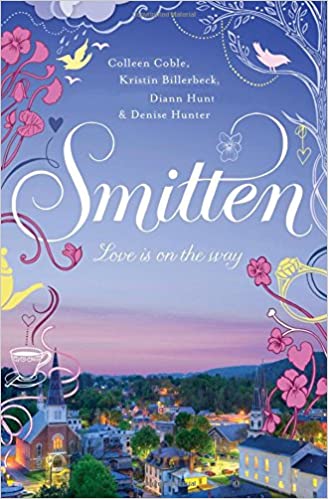 Four authors join forces to tell the tale of four best friends who have grand plans to save the town of Smitten after the local mill closes down for good.
With the major employer gone, the townspeople's livelihoods are in jeopardy, and the close-knit group of women puts their heads together to find a way out of this mess.
Then an idea hits them; the town has such a memorable name that they could re-brand Smitten as a romantic tourist destination for young love birds.
There could be romantic café's, music to slow dance to in the pretty town square, and a wealth of cozy cabins, complete with rose petals and hot tubs perfect for a lover's weekend getaway.
But some of the more masculine, traditional townsfolk aren't so sure about this new influx of romantically-minded visitors from far and wide. Will they come around in time to embrace the town's new image a make its re-launch a success?
This book is split into four stories, each by a different author. With a little faith and the help of God, will these strong willed women overcome the doubters and transform Smitten into a success? And who knows; maybe they'll find romance of their very own along the way.
Conclusion
These heartwarming tales bring out the best of the romance genre with an overriding theme of faith and devotion to God. If you're new to Christian romance, these seven books are a great place to start.
Check out these other great posts!
7 Amazing Books Like Gone Girl
The 8 Best Young Adult Romance Books
The 10 Best Book Series for Adults