There is nothing like curling up under a cozy blanket with a haunting mystery novel or picking up a warm mug of herbal tea for your latest romance book. While some book accessories simply make reading more fun, others are necessary, like wearing blue light blocking glasses to protect your eyes or using a great book light for reading at night.
Regardless of why you need it, no reading life is complete without the best book accessories and reading gadgets.
The Best Book Accessories For Readers
We've compiled 13 of the best reading accessories for book lovers to help you ensure that your reading life is at the highest level possible.
From a cozy blanket and a strong mug to keep your beverage hot to a beautiful nightstand that holds your entire TBR list within reach of your bed and noise-canceling headphones to block out the sound of your noisy neighbors, you can't go wrong with these book accessories.
Do you have a must-have, never without reading accessory? Tell us your favorite book accessories in the comments down below.
IMAGE
PRODUCT

Blue light blocking glasses

Reduce eyestrain
Best blue light blocking glasses-antii harmful blue ray

VIEW ON AMAZON →READ REVIEWS →

Convenient solution for reading in dark or low light environments
Very helpful for ebook readers, paperback, hardcover, or text books, laptops and more

VIEW ON AMAZON →READ REVIEWS →

Lets you read indoors and outdoors, day and night
Weeks of battery life

VIEW ON AMAZON →READ REVIEWS →

Stay warm and cozy
Easy for storage

VIEW ON AMAZON →READ REVIEWS →

A coffee mug to keep your drink hot

Keeps your tea, coffee, or matcha steaming hot

VIEW ON AMAZON →READ REVIEWS →

Reading upright in bed
Curling up on the sofa

VIEW ON AMAZON →READ REVIEWS →

Noise-canceling headphones

Significant noise reduction for travel, busy office and anywhere in between
Long-listen comfort

VIEW ON AMAZON →READ REVIEWS →

Great cold weather gear
Terry-loop cushioning throughout the entire foot

VIEW ON AMAZON →READ REVIEWS →

A sturdy nightstand for your entire TBR list

Keep you organized at your bedside
Easy assembly

VIEW ON AMAZON →READ REVIEWS →

Subscriptions to keep your reading life new

Download the book directly from the Kindle app
Read on any device

VIEW ON AMAZON →READ REVIEWS →

Easy to use, clear embossing.
Perfect for bookworms!

VIEW ON AMAZON →READ REVIEWS →

Art prints for your perfect library

Matrial: Paper
Size: 11 x 14 Inch

VIEW ON AMAZON →READ REVIEWS →

Material: Glass
Scent: Smoked Birch and Amber

VIEW ON AMAZON →READ REVIEWS →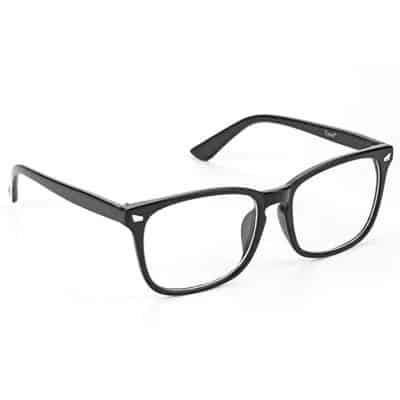 Whether you're reading through your digital library on your ebook reader, watching the latest rendition of your favorite book on TV, or catching up on the best Hooked to Books articles, blue blocker glasses are a necessity.
Be sure to pick up a pair of blue light blocking glasses to make sure that you protect your eyes the same way you protect your ultimate reading list. And keep your bedtime sacred by wearing glasses that block the light that can affect our sleep.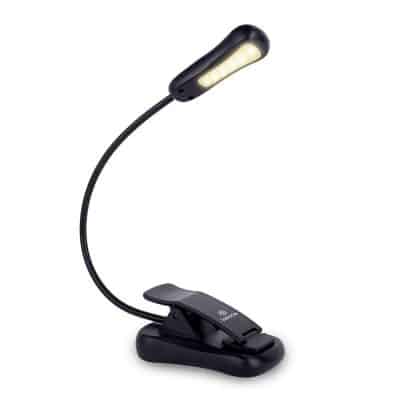 Whether you prefer to wind down for the night as close to darkness as possible or you are making sure to not keep someone else awake, a book light is an absolute necessity for nighttime readers.
With a great book light, you'll be able to read as far into the night as you would like without fear of waking someone else up — whether you're in your own room, traveling in a new city, or setting up your ideal reading nook.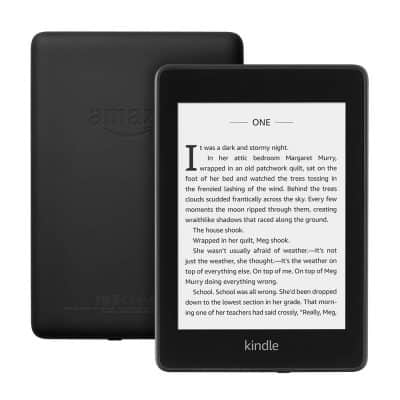 All of us understand the sweet, sweet feeling of cracking the spine of a fresh new novel and smelling the particular scent of a new page.
However, your reading possibilities are opened wide with an e-reader, whether you're electronically flipping through the massive library on Kindle Unlimited or reading a fresh new early release galley.
There are plenty of options for great e-readers online, so do a little shopping around before you choose one.
However, whichever e-reader you choose will add an excellent new vibe and feel to your reading accessory collection and reading life in general.
Read More: The Best Free Ebook Readers For Android and iPhone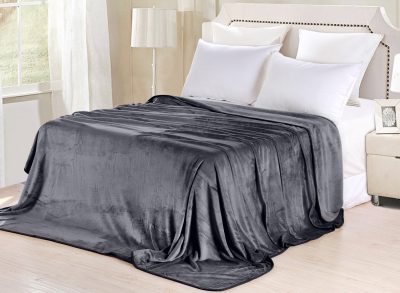 One of the best things about reading is the feel of sinking into a warm nook to spend your day flipping through fictional worlds and meeting new characters through the pages.
A warm, fuzzy blanket is a must-have for each and every reading nook and zone, helping to transform your living room chair or bedroom recliner into a little literary oasis.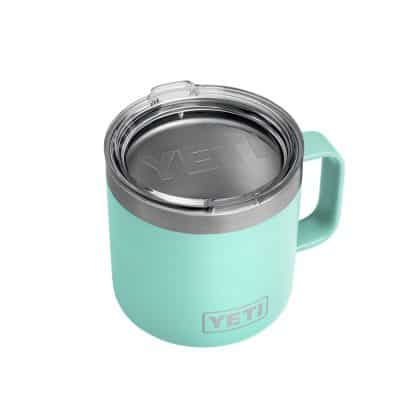 From steaming-hot herbal teas to a pot of fresh, strong coffee, no good reading day is complete without a mug to go along with your journey.
Look for the perfect reading mug – one that keeps your tea, coffee, or matcha steaming hot and ready for each new sip – to add a touch of luxury, a little bit of comfort, and a dash of joy to every day's reading hour.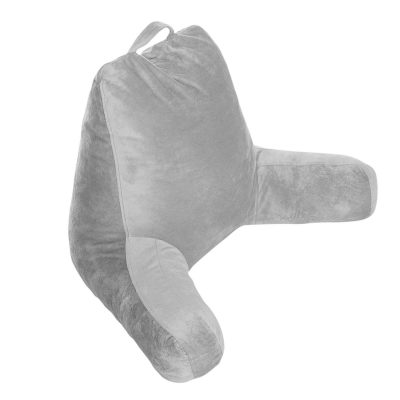 Sometimes you just can't read on your bed, and you might not even want to read on your coziest chair.
The remedy? Get a reading pillow that can come along with you anywhere to transform any space – from an airplane seat to your couch – into an excellent reading space.
You can reach for a gigantic, fluffy pillow or choose a smaller one that's a little more portable.
Either way, you'll never be without the perfect reading environment.
Read More: Unique and Useful Gifts For Book Lovers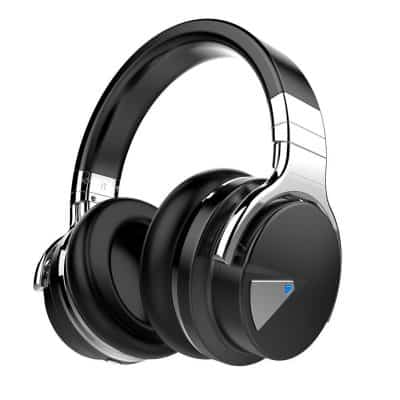 Noise is a fact of life, but it can sometimes be a very annoying fact of life. From hearing sounds outside your apartment window to being irritated by the sound of the dishwasher, noisy days can crowd out reading afternoons.
With a pair of noise-canceling headphones, you'll be able to zone out completely into your book without being distracted by the bark of your dog, the run of the vacuum cleaner, or the honks of the cars driving by outside.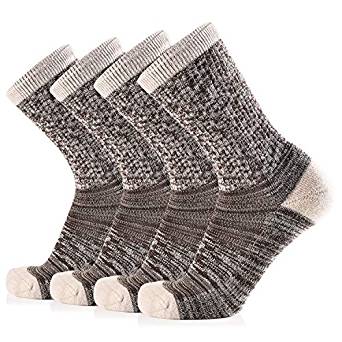 It's basically a science that you can't be perfectly cozy unless your toes are warm, right?
Well, it's also science that you can't have a perfect reading session unless you're cozy.
Therefore, warm and snuggly socks are a must for any bookworm! Pick a nice, thick pair that you know will hold up for millions of reading sessions — and trips through the washing machine.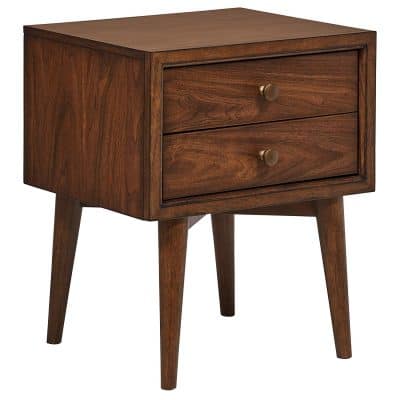 A lot of us tend to read in bed, and we all know the feeling of going to bed next to a precariously stacked collection of novels, probably worried that they'll fall down in the middle of the night.
Since it's impossible to have just one book on your nightstand table – we get it! – be sure that you invest in a nice, sturdy nightstand to hold your entire TBR pile, with room to spare!
Read More: What Does TBR Mean?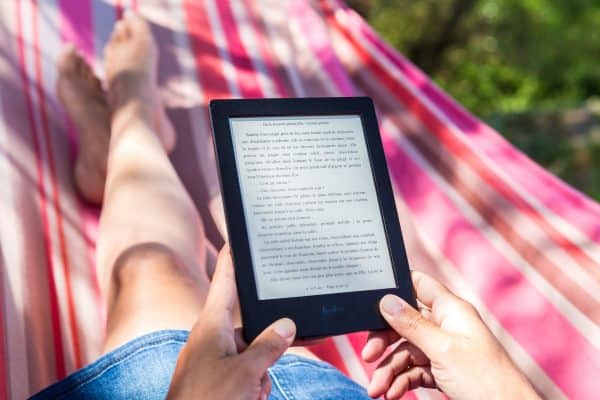 We know that this may not really be considered a reading gadget, but it's a must-have anyways. For those of you who love to read and dig through countless pages, it's easy to get stuck in a reading slump.
With a subscription to something like Book of the Month or a Kindle Unlimited subscription, you'll always be able to find a new genre, author, or series to fall in love with.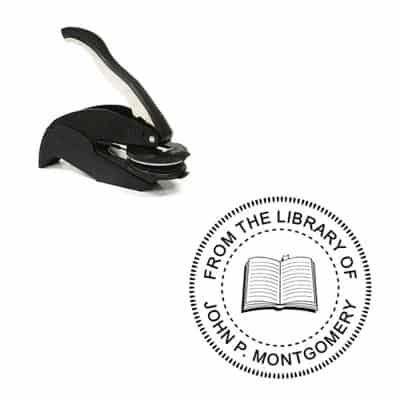 Hardcore readers like us have all probably dealt with the struggle of letting a loved one borrow your book and never getting it back.
With personalized book tags or book stamps, you can make your own personal collection a lot more like a library and less like a free-for-all for your family members and friends.
Take an afternoon and personalize each of your books with their own tag or stamp, and no one will ever steal one of your books again.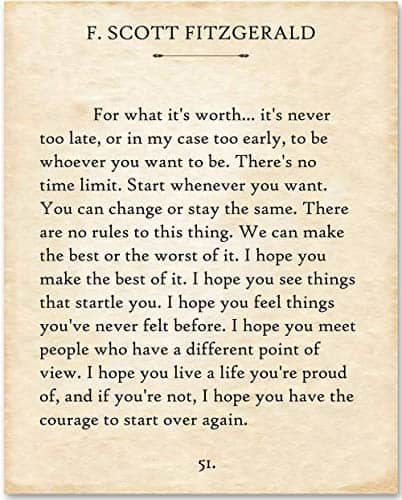 Your love for cute designs and passion for great literature is probably already present time and time again in your home.
However, no home library or bookworm's bedroom is complete without some sort of art print that relates to one of their books.
Search for a completely unique print to set your tastes aside from everyone else, and enjoy having a new literary addition to your home!
Read More: Must-Have Gifts For Mom's Book Nook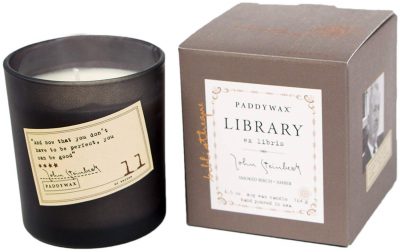 When you're a voracious and passionate reader (like we know you are!), it's a definite yes that you want your home to encompass one of your favorite smells: the warm, comforting scent of old books, herbal teas, and maybe even a little bit of vanilla.
Look for a signature candle to add to your library to make your time reading just that much more exquisite.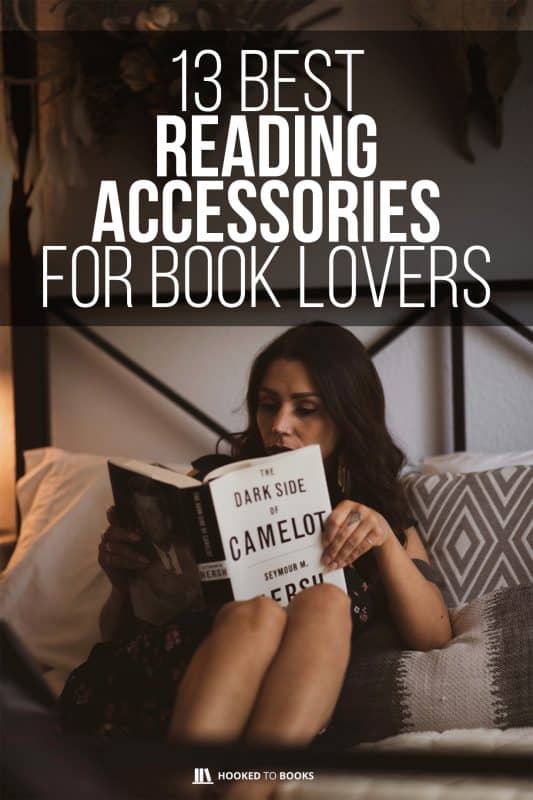 What Are Your Favorite Reading Accessories For Book Lovers?
Regardless of how you like to read, whether on an ebook reader or with a freshly cracked hardcover, you need some reading accessories.
With this list of 13 of the best accessories for book lovers and readers, you'll be sure to have the absolute best reading experience.
Pick up some blue light glasses and the perfect book light, and use them both in your library-scented room alongside a cozy blanket, steaming hot cup of tea and fuzzy socks.
Share your perfect reading environment with us by tagging us on social media, or by using #HookedToBooks. We can't wait to see it!
About the Author
At the ripe old age of 3, Susannah decided that life was just a blank canvas and took Magic Marker to the newly installed carpet in her room just to "see what happened." She's taken that approach to life since, curious about pretty much everything.
She earned a journalism degree from Texas A&M University with the mission of making asking questions and telling stories her life, and since then has done everything from social media strategizing and content creation on the national level to writing a career column for USA TODAY.
Susannah is a high school teacher and yearbook adviser with a huge passion for reading (Harry Potter is her absolute favorite) and is excited to bring another book-loving voice to Hooked to Books.