At A Glance: Our Top 5 Picks for Children's Books about Diversity:
Kids are our future!
Everyone knows that children look up to their parents as a good example, and when it comes to children's literature, parents are able to take on a huge role in ensuring children's books about diversity don't go overlooked.
As the world around us becomes more socially aware and widely accepting, it's important to think about children's books about diversity and introducing them into our kid's reading lists.
The more our children are exposed to fiction that introduces characters of all backgrounds, the more likely they are to be accepting and understanding of people they come across that might have differences from them. In fact, teaching children to celebrate those differences by having them read the best possible books is a great step in the right direction.
While children should be reading as much as possible and diving into books of all types, it's important to think about the effects that positive literature can have on young people! All stories are great for broadening the imagination but broadening
We have compiled a list of some of our favorite books that talk about all the differences people might have in life; gender, race, sexuality, mental health, and even disability.
IMAGE
PRODUCT
FEATURES
PRICE
The Boy in the Dress by David Walliams
• Formats: Hardcover, Paperback & Audio CD
• Paperback: 231 pages
The Colors of Us by Karen Katz
• Formats: Kindle, Hardcover & Paperback
• Paperback: 32 pages
Pink is for Boys by Robb Pearlman
• Formats: Kindle, Hardcover & Board book
• Print Length: 40 pages
The Worry Website by Jacqueline Wilson
• Formats: Paperback & Audio CD
• Paperback: -
Summer's Dream by Cathy Cassidy
• Formats: Hardcover & Paperback
• Paperback: 288 pages
Julián is a Mermaid by Jessica Love
• Formats: Kindle, Audiobook, Hardcover, Paperback & Audio CD
• Print Length: 40 pages
Everybody Cooks Rice by Norah Dooley
• Formats: Kindle, School & Library Binding, & Paperback
• Paperback: 32 pages
What's Cool about Braille Code School?
• Format: Paperback
• Paperback: 30 pages
Elmer the Elephant by David McKee
• Formats: Kindle, Hardcover, Paperback, MP3 CD & Board book
• Hardcover: 32 pages
What I Like About Me by Allia Zobel Nolan
• Grade Level : Preschool - Kindergarten
• Board book: 14 pages
I Am Jazz by Jessica Herthel
• Formats: Kindle & Hardcover
• Print Length : 32 pages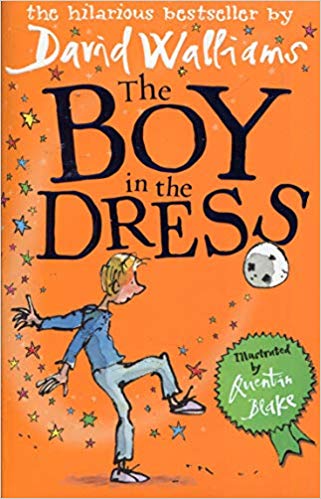 For young people, being able to express who they are openly is so important to growing up in a safe environment. In David Walliam's light-hearted novel, a young boy begins to experiment with the way he dresses, despite the confusion and open opposition from his family and friends. Through the story, he finds his own ways to make himself comfortable in his own skin, and he slowly, but surely, turns his peers to his way of thinking.
Aimed at readers between the ages of eight and twelve, this coming of age story is sure to put a smile on anyone's face and delivers a positive, all-inclusive message.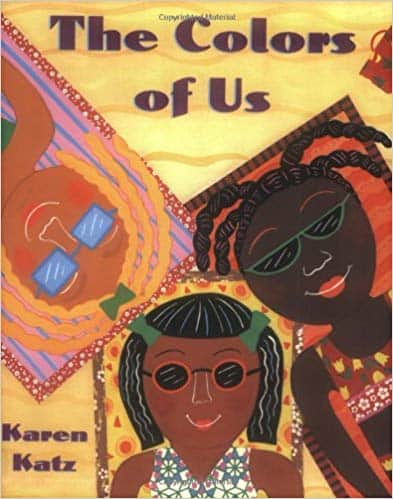 In young people's literature, the subject of race is an important one to broach. Up until a few years ago, it was uncommon for young black children to be able to find characters they could relate to in a mostly white publishing industry. Now, books like The Colors of Us are proving exactly why children need diverse literature.
Karen Katz wrote this uplifting story for her adopted daughter. The tale is centered around a young black girl called Lena who learns more about skin color in the process of painting a self-portrait. She meets people from all around her town and sees that being black is not simply having one shade of skin, but that blackness comes in all sorts of beautiful colors.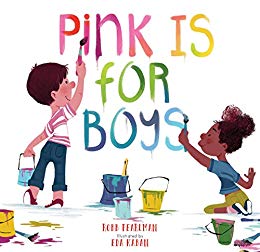 Not only does Pink is for Boys feature a diverse cast, but it also delivers an important message. Gender is so often confined in our society that we've almost been brainwashed to believe that certain colors only match certain genders.
In an artistic and light-hearted way, Robb Pearlman's book explores the ways in which young boys and girls can enjoy everything on offer to them; from the colors, they encounter to the hobbies they take part in and the toys they choose to play with.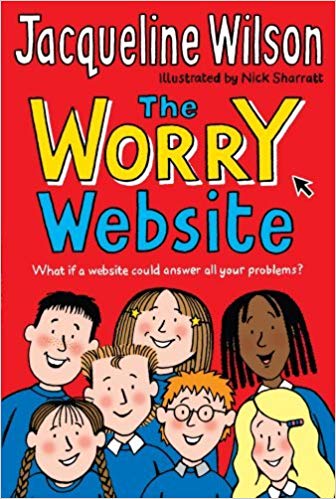 Jacqueline Wilson has always been known for tackling tough topics in her children's fiction. The Story of Tracy Beaker discussed the topic of growing up in a care home, many of her stories deal with family issues and her books for teenagers deal with the pressures of growing up.
But the Worry Website, in particular, is a great book that celebrates diversity. In the story, a website is uploaded by one of the school teachers that allows the students to anonymously tell other people about their problems. The other students are then able to offer their advice to their peers.
The cast is diverse and many issues are covered; Natasha is in a wheelchair and is concerned about fitting in at a new school, William struggles to learn no matter how hard he tries, and the other kids in the class have problems of their own to deal with. However, despite all of their differences, they all seem to come together in the end as friends to support one another.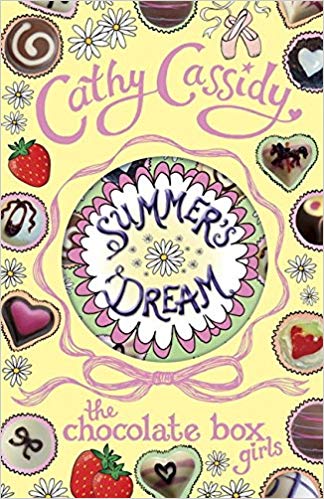 Mental health is a delicate subject, but it's something that needs to be talked about, especially when considering children's books about diversity. Young people are vulnerable to issues such as the ones that Summer Tanberry faces in Summer's Dream, and reading about them is a good way to raise awareness.
Summer is a hopeful young ballerina who is desperate to get a place in the ballet school of her dreams. However, when she begins preparing for her audition, her obsession with reaching her goals sends her mental health into a downward spiral. As she deals with signs of anorexia and depression, she must try and navigate her way back to health and choose between her passion and her wellbeing.
Summer's Dream is a perfect read for young girls and boys who are approaching their teens. It's a tale of ambition, but also of knowing your personal limits.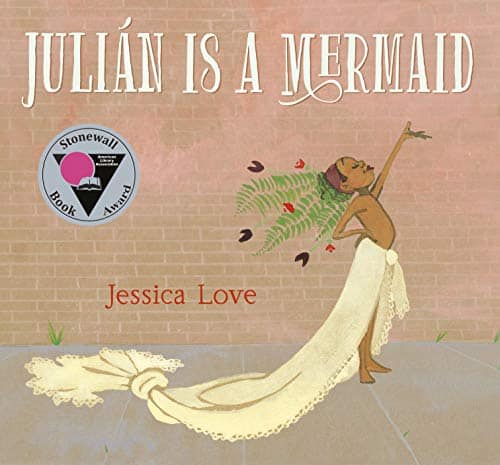 A young boy is inspired by some women he sees on the street wearing beautiful clothing and decides he'd like to create himself an outfit to rival their beauty. But when his Abuela comes home to see the way he's dressed and the mess he has created, he might not get the reaction he was expecting…
This is a tale of expressing creativity and living outside the confines of gender that society has pressed upon us. Seeing a young boy openly exploring his taste in fashion is uplifting to anyone who reads it.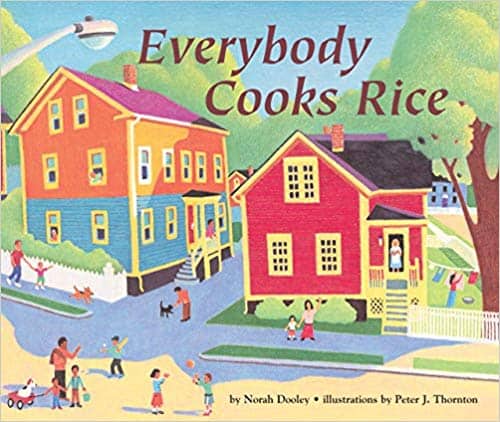 In this short book, a young girl named Carrie makes her way around the neighborhood, meeting people from all over the world who are cooking rice for their dinner. Her brother has long since discovered that even though everyone they meet is different, they all cook delicious meals using the same key ingredient that binds them together even despite their differences.
Norah Dooley's series of books after Everybody Cooks Rice also explore the topic, inviting young children to have an insight into different cultures, and also showing them recipes that they might use when they're older!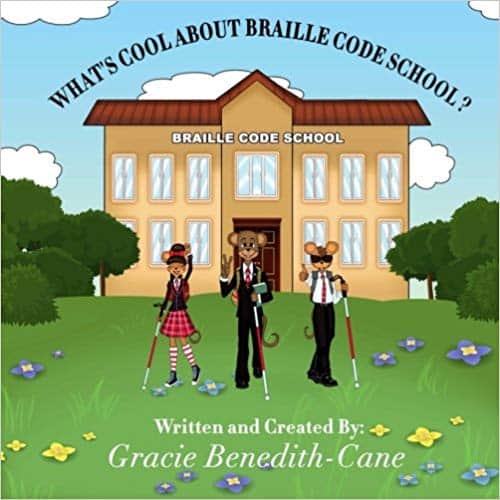 For young children who are able to read without Braille, this book offers an insight to the lives of young, blind people and how they navigate a world where they're unable to see. It not only highlights the many ways in which blind children live a rich and happy life, but it also shows that their differences don't stop them from living life to the full like other children.
This educational, yet fun, read will inspire young people to achieve their dreams, no matter what obstacles stand in the way of them.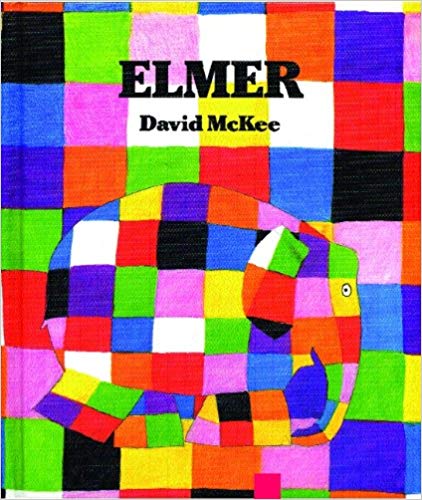 Elmer the Elephant has been a classic for years, and with good reason. The story of the patchwork elephant celebrates that he's different from the others, but in a good way. When he feels that he's out of place with his friends, he decides to paint over his patchwork skin, but he soon realizes that his differences are part of what makes him special.
Elmer the elephant is a great book for young readers that tackles the idea of diversity in a subtle, but empowering way. It's about learning to laugh together and not at one another, a message that can be applied to all of life!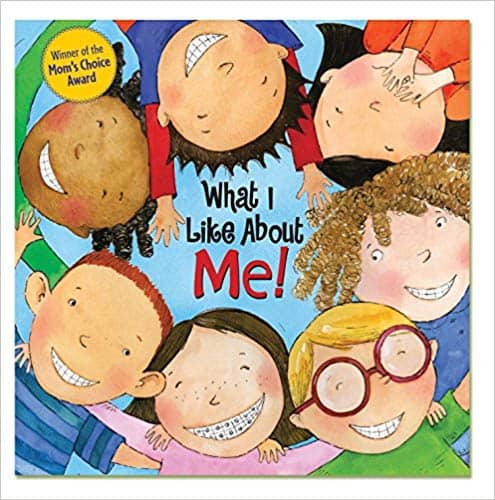 When it comes to diversity, there are many ways to view it. It's not simply about skin color or sexuality, and that's what this story explores. It's about loving everything that makes us different.
Told in fun little rhymes, the book shows kids loving all the things that make them different, from the braces they wear to the style of their hair. The book offers an interactive element too so that the children can be completely engaged in the story while learning what it means to embrace your own body.
I Am Jazz by Jessica Herthel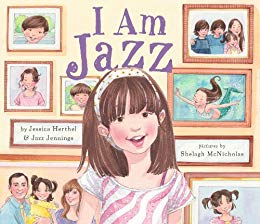 Inspired by Jazz Jennings, the transgender Youtuber, I Am Jazz explores what it means to be transgender as a young person. This book explores the way that Jazz felt as a child, but it also discusses what it means to be transgender, allowing children to understand not only Jazz's point of view but also the way they feel inside their own skin.
I Am Jazz is the perfect book to help young children grasp the concept of different genders and sexualities from a young age and open their minds to accepting others the way they are.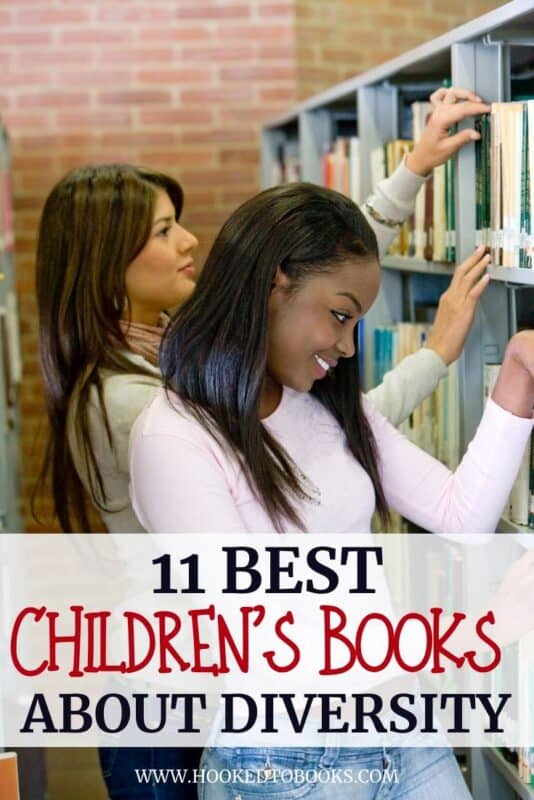 These children's books about diversity are family-friendly and designed to get kids thinking from a positive point of view about all of the people they might come across in their lives.
Normalizing these topics from a young age means that the next generation will grow up with open minds and open hearts. At Hooked to Books, we love to celebrate books of all types! For a diverse selection of recommendations, click here!