At A Glance: Top 5 Picks for Books For Teachers:
I'll start with a disclaimer: I'm a high school English teacher. It's possible this fact is coloring my opinions about these books about teachers, most of which are real stories from and about fellow secondary English teachers.
It's also possible that the teachers most likely to write about their experiences in the classroom are those who have chosen a career surrounded by books and writing.
What's most likely is that these are just great books about teachers and their lives in and out of the classroom.
Non-teachers, don't despair as these aren't books for teachers. They aren't instructional books or how-to guides.
There are no lesson plans, curriculum guides, worksheets, or appendices. That doesn't mean, however, that a teacher looking for some inspiration won't come away with some real ideas for new things to try in the classroom.
IMAGE
PRODUCT
FEATURES
PRICE
The Freedom Writers Diary By Erin Gruwell
• Formats: Kindle, Audiobook, Library Binding, Paperback & Audio CD
• Paperback: 448 pages
Christy by Catherine Marshall
• Formats: Kindle, Hardcover, Paperback & Audio CD
• Hardcover: 512 pages
Teacher Man by Frank McCourt
• Formats: Kindle, Audiobook, Hardcover, Paperback & Mass Market Paperback
• Paperback: 258 pages
I'd Like to Apologize to Every Teacher I Ever Had
• Formats: Kindle, Audiobook, Hardcover, Paperback & MP3 CD
• Paperback: 272 pages
What Teachers Make In Praise of the Greatest Job in the World
• Formats: Kindle, Audiobook, Hardcover, Paperback & MP3 CD
• Paperback: 224 pages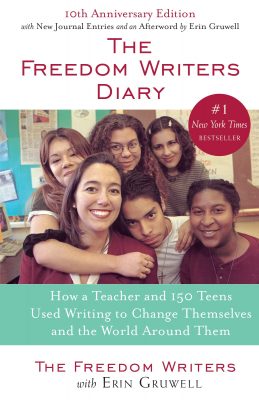 I saw the movie adaptation starring Hilary Swank while I was getting my degree in education. I cried in the movie theater. I was very idealistic, as I can only assume all new, young teachers are. We're going to change lives and the world!
Erin Gruwell had the same idealistic new teacher attitude. Also, though she struggled a lot at first, she was eventually able to connect with her students through their writing.
Through their diaries, she learned how tough their lives were outside of school. Many of her students had to worry about gangs and violence in their neighborhoods and homes, some experienced homelessness, and most dealt with constant racism at school.
This book tells the story of Gruwell's first year as a teacher by weaving her diary entries with the writings of her students. Moreover, like all of the books on this list, it shows just how important human relationships and empathy are in the classroom.
Christy by Catherine Marshall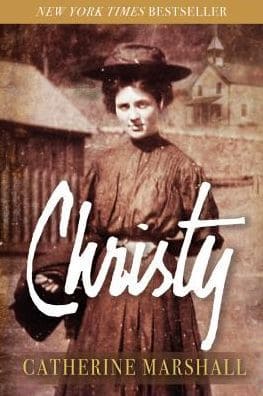 My grandmother handed me her copy of this book when I was in the fourth grade. It's at least 500 pages long, a daunting task for a ten-year-old, but I devoured it. So then a couple of years later, I reread it. And then again.
Every few years, I find it again and reread the story of Christy Huddleston, a slightly fictionalized version of the author's mother, who leaves her home in Asheville to teach in a one-room schoolhouse in Cutter Gap, Tennessee.
Coming from the city, she struggles to fit in with the mountain people, with being away from home for the first time, and with two possible romantic relationships with the local doctor and the preacher. Slowly, she learns the importance of building relationships with her students and their families to improve all of their lives.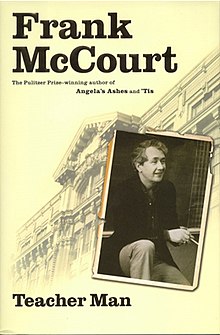 Frank McCourt is best known for his Pulitzer Prize-winning memoir Angela's Ashes, which seems to make everyone cry. Teacher Man continues McCourt's life story, following his career as an English teacher in New York City public schools.
I like that this book is a real account of teaching. McCourt didn't sugarcoat the difficulties of teaching. He didn't always get along with every student, and he wasn't always a model employee. However, he did have some unconventional lessons that would grab students' attention, like a lesson studying the "art of the excuse note," which is ingenious and would yield hilarious results in the classroom.
Frank McCourt is a good writer. He wouldn't have won a Pulitzer otherwise. However, I didn't technically read this book; I listened to the author read it to me through an audiobook.
I would highly recommend almost any audiobook read by its author because they provide the proper tone and inflection, but I also just like McCourt's Irish accent.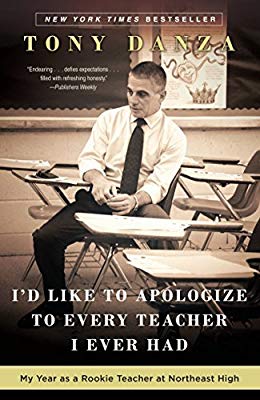 First: yes, you read that right. Second: yes, that Tony Danza. Third: how great is that title?
Tony Danza has always wanted to be a teacher, so in the fall of 2009, he somehow talked the largest high school in Philadelphia into letting him teach a single section of sophomore English while a certified teacher sat in the room.
It all sounds ridiculous, and in many ways, it is. One thing it does well is highlight how difficult life is as a brand new teacher. Danza constantly struggles to engage his students and to be creative in his lessons.
As a practicing, experienced teacher, it's also easy to roll your eyes at how completely exhausted he becomes by teaching 26 kids every day while I teach 150. To his credit, however, he does recognize multiple times that he doesn't have a full class load. He also credits his coworkers for their creativity and for allowing him to use their lessons and strategies in his classroom.
He does genuinely bond with his students. Sometimes it's a little too much, and he certainly does things a regular teacher on a regular teacher's budget couldn't pull off, but in the end, he turned out to be a pretty good teacher.
Tony Danza did not return to the classroom after that year.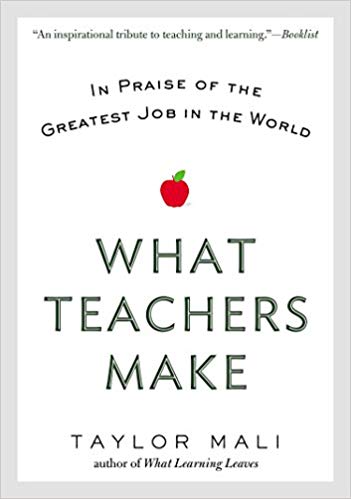 This man. This book. If you haven't ever read or heard his poem by the same title, watch it here. Do it now. I'll wait. (Quick disclaimer, there is a little cursing.)
Mali was a middle school teacher, so unlike a high school teacher, he taught multiple subjects. My favorite anecdotes came from his social studies lessons, the saddest of which was when his class held a Viking funeral for a student who had passed away after their unit on Vikings. (He also wrote a poem about this. Watch it here if you want to be sad.) This particular story truly demonstrates how Mali was able to build relationships in the classroom, and how he chose some unconventional but engaging methods for connecting history to the present.
The title of this article indicates that this is a list of books about teachers, but teachers never stand alone. These are books about students, classes, co-workers, schools, families, and entire communities. They're books about people, from different places and even periods, who merely want to help other people learn and grow.
Maybe I'm an idealistic teacher again, but, who wouldn't want to read about real people who are brave enough to try to change the world?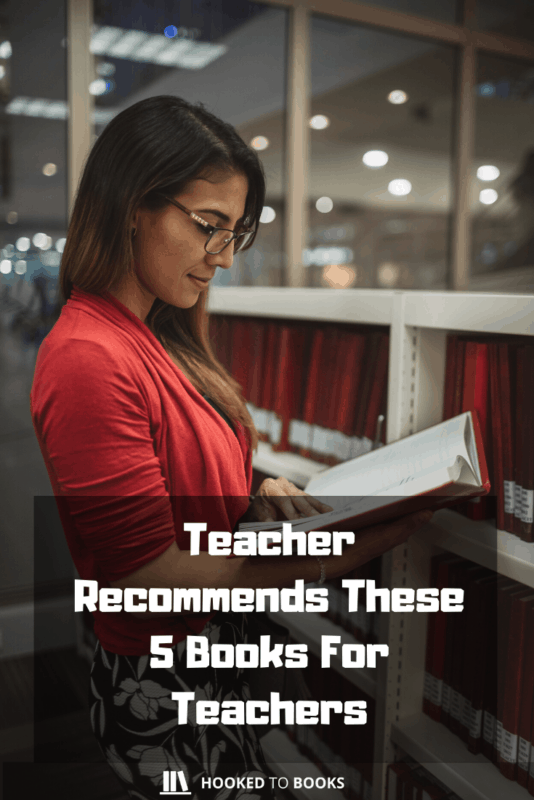 About the Author
Katie reads about 100 books every year, thanks to ebooks and audiobooks. She enjoys a variety of genres and will read almost anything. When not reading, she is an English teacher near Cincinnati, Ohio.