Barbara Kingsolver is an award-winning American novelist best known for her works promoting social justice and environmental protection themes.
Her captivating storytelling has made her one of the most beloved fiction writers of our time, and her non-fiction books have inspired millions of readers to reflect on what they can do to protect the planet.
So, if you love thought-provoking tales that draw on themes of humanity, nature, and cultural change, you'll love Kingsolver's work.
Read on to explore everything this prolific author has to offer.
Who is Barbara Kingsolver?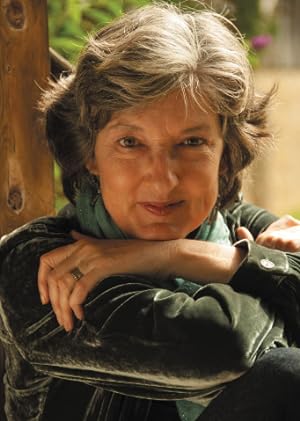 Barbara Kingsolver was born in 1955 in the city of Annapolis, Maryland.
She spent her early childhood in a small rural town in Kentucky. But at the age of seven, she and her family left the US. They headed to Africa to live in the former Republic of Congo, where her father worked as a doctor.
After returning to the United States, Kingsolver graduated with a Bachelor of Science degree from Indiana's DePauw University. Then, after spending a year in France, she returned to earn her Master's in Ecology and Evolutionary Biology at the University of Arizona.
Kingsolver turned her passion for science into a career, and for the next several years, she worked as a full-time science writer. Her knowledge of the natural world also began to inspire her fiction writing, and she soon found literary success by winning a short story competition in a local Phoenix newspaper.
Meanwhile, in 1985, Kingsolver got married, and in 1987, her daughter, Camille, was born. Her debut fiction title, The Bean Trees, was published a year later, and her career as a novelist began. The bestselling sequel, Pigs in Heaven, was published in 1993, and from this book onwards, all of Kingsolver's releases have shot straight onto The New York Times Best Sellers list.
Barbara Kingsolver's Books in Order
Barbara Kingsolver has a whole host of fascinating work to explore, but knowing where to begin isn't easy. So, in this post, I'll list every novel, non-fiction work, and short story the author has published to date so that you can get started on your reading journey immediately.
The Greer Family Series in Reading and Publication Order
This critically acclaimed two-part series tells the story of a young Kentucky woman named Taylor Green. Barbara Kingsolver's debut novel, The Bean Trees, introduces this captivating character as she embarks on a journey of self-discovery, leaving behind her roots in search of a new life in the West. On her way, she meets a young Cherokee girl named Turtle, who she takes under her wing and raises as her own.
Turtle's Cherokee heritage is exposed in the follow-up novel, Pigs in Heaven. Suddenly, Taylor is forced to fight a harrowing legal battle to hold onto the girl she's loved and cared for for so long.
Both of the Greer Family books are interconnected. So, to get the most out of the series, it's best to read them in the order they were published, listed below.
The Bean Trees (1988)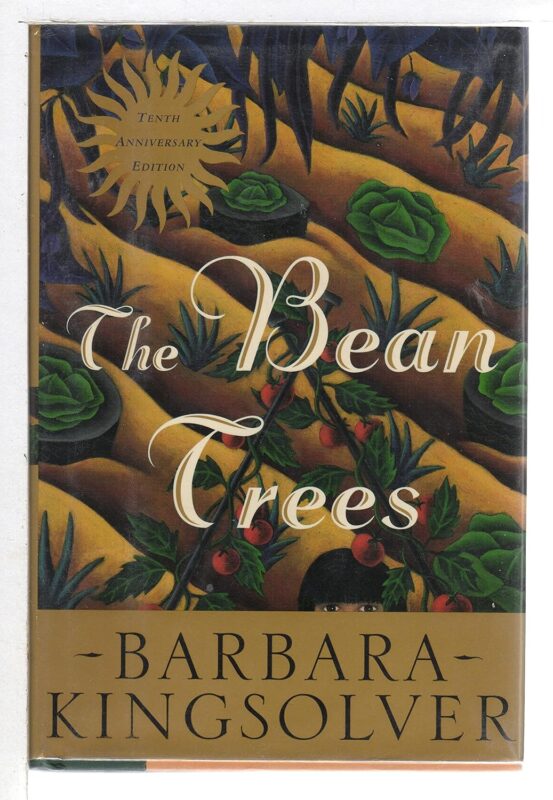 Taylor Greer has only ever known life in her hometown in Kentucky. But now, she's traveling westwards alone, in search of a new adventure.
On her way across America, she passes through Oklahoma, close to the borders of Cherokee country, where she stops in a small town. But Taylor's life is forever changed when a woman leaves a three-year-old child and disappears without a trace. Now, it's down to Taylor to care for the abandoned little girl, whom she names Turtle, and together, they continue their journey west, all the way to Arizona.
Pigs in Heaven (1993)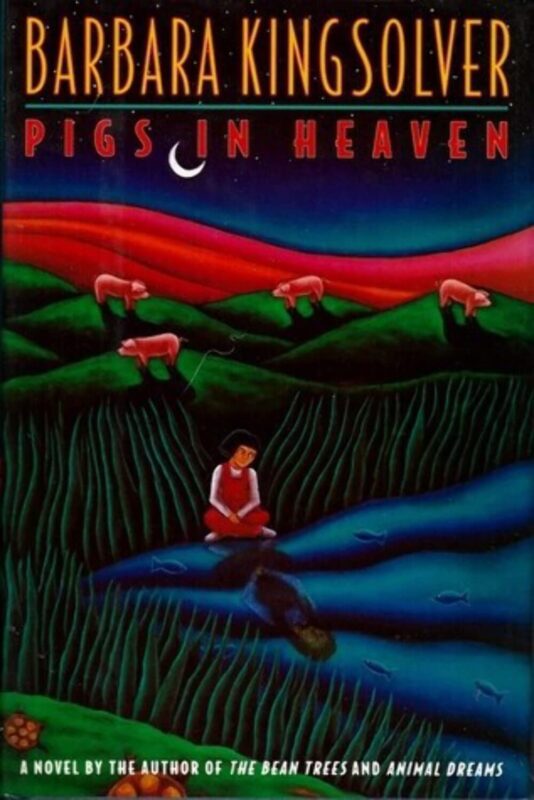 It's been three years since Taylor took Turtle under her wing and began raising her as her own. And now, after a dramatic incident at the Hoover Dam, the mother and adopted daughter duo have been hailed as nationwide heroes.
Six-year-old Turtle was the one to witness the freak accident, and her and her mother's quick thinking led to a man's life being saved.
And now, everyone wants to celebrate them, including talk show host Oprah Winfrey, who invites them to her show. But Turtle and Taylor's moment in the spotlight leads to a major identity crisis, and now, their future together is hanging on a knife edge.
Barbara Kingsolver's Standalone Novels
Barbara Kingsolver has seven bestselling standalone titles to explore, including her critically acclaimed novel, The Poisonwood Bible, and her latest Pulitzer Prize-winning book, Demon Copperhead.
Kingsolver's standalone titles are in the order they were published.
Animal Dreams (1990)
It's been years since Cosima "Codi" Noline left her hometown of Grace, Arizona, behind. But now, after all this time, she's back, helping her elderly father cope with the challenges of Alzheimer's disease and teaching biology at the local high school.
Yet returning home means she also has to confront her past and figure out where it is that she wants to go next. Lost and cut loose in an unforgiving world, Codi needs a new perspective on life. And, to her surprise, she finds it in her hometown's old, familiar streets.
Barbara Kingsolver's Short Story Collections
Barbara Kingsolver also has a large collection of short stories to explore, and you can find them all in the following three compendiums.
Homeland and Other Stories (1989)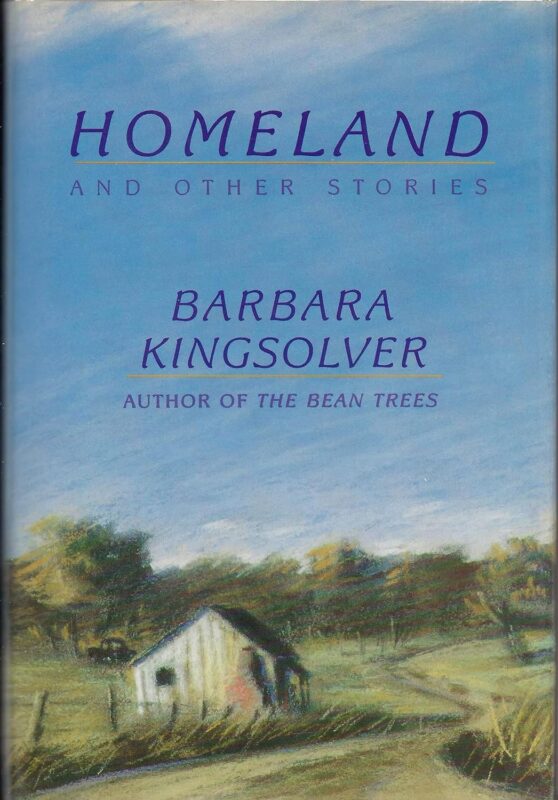 This critically acclaimed selection of stories features fascinating characters, dreamy settings, and themes of family bonds that echo across generations.
Featuring stories such as "Homeland," "Blueprints," "Why I Am a Danger to the Public," and "Islands on the Moon," this collection explores the intricate dynamics of human relationships, the struggle for identity, and the resilience of the human spirit.
Barbara Kingsolver's Non-Fiction Books
Kingsolver is as famous for her non-fiction work as she is for her fiction novels. From her classic essays to her number one bestselling autobiographical book, Animal, Vegetable, Miracle: Our Year of Season Eating, the author has some incredible factual works to explore.
Below, I'll list all of Kingsolver's non-fiction works in the order they were published.
High Tide in Tucson: Essays from Now or Never (1995)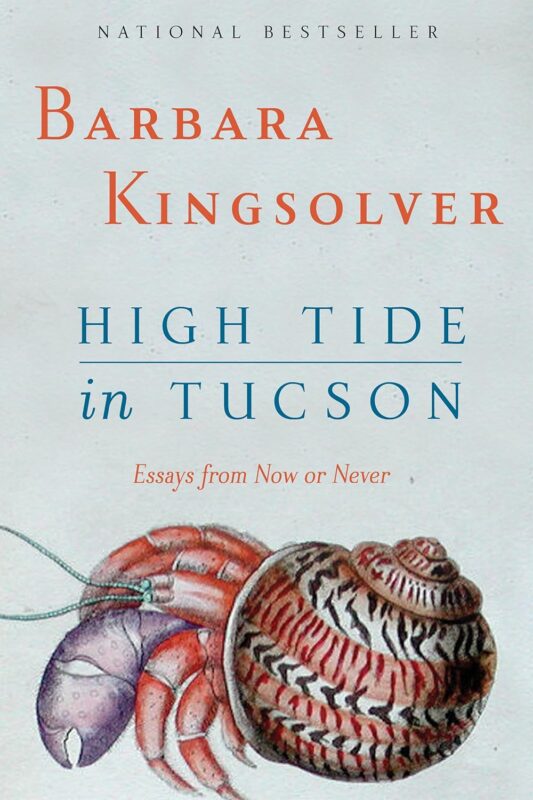 In this collection of twenty-five essays, we get an insightful look into the life and mind of author Barbara Kingsolver as she explores themes of family, community, and the natural world.
In the title essay, High Tide in Tucson, we learn about the fascinating intricacies of hermit crabs after one of the creatures hitches a ride home with Kingsolver from the West Coast's shores all the way to Arizona.
Mid-life Confidential: The Rock Bottom Remainders Tour America with Three Chords and an Attitude (1995)
Conclusion
Barbara Kingsolver is one of America's most treasured literary heroes, and her books have become celebrated as modern classics.
Her insightful narratives and masterful storytelling have entertained and enlightened readers for generations, and even to this day, her work continues to delight and inspire.
Are you a fan of Barbara Kingsolver's work? If so, I'd love to hear about your favorite books. Please drop me a comment in the box below!