Leigh Bardugo is the Israeli-American author behind several smash-hit young adult fantasy novels, including the Shadow and Bone trilogy, the Six of Crows series, and the King of Scars series. Plus, she's also written two critically acclaimed adult paranormal fantasy titles.
Bardugo's books have taken the literary world by storm, and there's no doubt that this electrifying author has plenty more captivating work yet to come.
So, if you're looking for a new high fantasy series to enjoy this fall, look no further than Leigh Bardugo's work.
Who is Leigh Bardugo?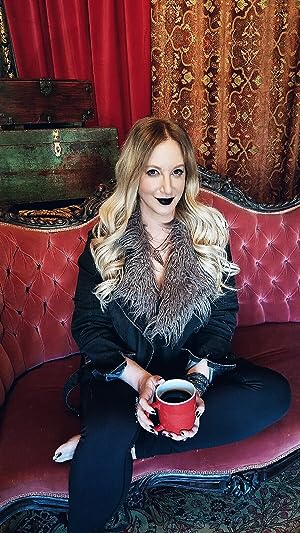 Leigh Bardugo was born in 1975 in Jerusalem, Israel. However, as a young girl, she was brought to the United States and raised in Los Angeles by her grandparents.
She studied English at the prestigious Yale University in Connecticut, and after graduating in 1997, she began working in journalism and copywriting.
But it wasn't until her debut title, Shadow and Bone, was published in 2012 that her career as an author began.
The novel became an overnight success, receiving rave reviews in the New York Times and making it to #8 on the New York Times Best Seller list.
In the years after her debut novel was published, Leigh Bardugo has enjoyed continued success, publishing multiple books set in the same universe as her Shadow and Bone series.
But more recently, she's taken a break from writing young adult fiction and begun creating stories for a more mature audience. Her first adult novel, the 2019 title Ninth House, was a roaring success. So much so that it claimed the coveted Goodreads Choice Award for best fantasy novel. It's also been earmarked for an Amazon Studios television production.
Leigh Bardugo's Books in Order
Leigh Bardugo has multiple novels and short stories to explore. But with so many titles to choose from, it's takes time to figure out where to begin.
So, in this post, I'll list every book the author has written to date so that you can get started on your reading journey right away.
The Shadow and Bone Series in Reading and Publication Order
Leigh Bardugo is most famous for her three young adult series set in a fictional universe known as the 'Grishaverse.' The author describes the Grishaverse as "a lavish fantasy world in which science and magic collide."
The Shadow and Bone trilogy is the first of these three series. Even if you're not yet familiar with Leigh Bardugo's work, you might recognize the series title from the hit Netflix adaptation of the same name. The books behind the TV series are the same books that kick started Bardugo's career as an author.
The Shadow and Bone trilogy tells the tale of a young girl named Alina Starkov, who is recruited by a magical military elite known as the Grisha. Alina learns that she possesses limitless magical abilities, and she must use them to defeat deadly forces that want to wipe her people out of existence.
There are three primary novels in the Shadow and Bone trilogy, and to get the most out of the series, it's best to read them in the order they were published, listed below.
Shadow and Bone (2012)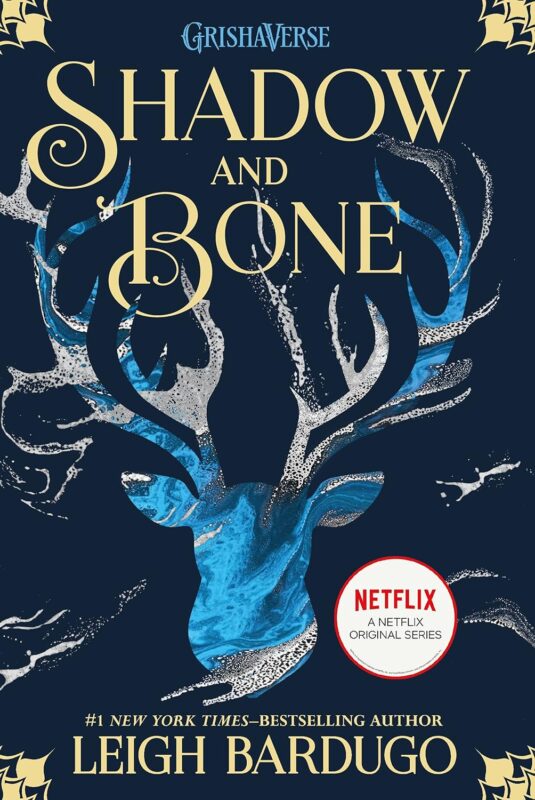 At one time, Ravka was a great nation. But now, it's been all but destroyed by its lethal enemy, the Shadow Fold.
The only hope of clawing back power from the pits of evil lies in the hands of an unassuming young girl named Alina Starkov. Alina has just discovered that for her whole life, she's been holding onto a dormant mighty power. And now, she must learn to use that power to save her war-torn country from the brink of total destruction.
The Six of Crows Books in Reading and Publication Order
Leight Bardugo's follow-up series, Six of Crows, is also set within the Grishaverse. The story picks up two years after the events in the final Shadow and Bone book, Ruin and Rising. However, these books introduce us to a whole new set of characters, including a criminal prodigy named Kaz Brekker.
There are just two primary novels in the Six of Crows series. However, author Leigh Bardugo has promised her readers that she intends to pen a third installment at some point in the future. So, keep watching this space.
In the meantime, it's best to read the existing books in the order they were published, listed below.
Six of Crows (2015)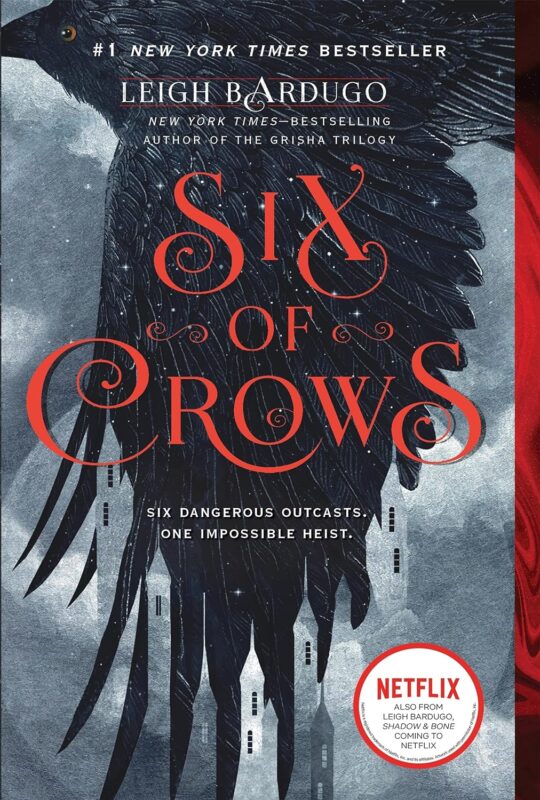 Kaz Brekker is a criminal mastermind who knows how to navigate his way around a good heist. And now, he's been offered the opportunity to pull off the most lucrative heist of his entire life.
But are he and his motley crew ready for the dangerous adventure that awaits them? They'd better be. Because if they fail, the fate of the entire world is at stake.
The King of Scars Books in Reading and Publication Order
The third and final series to take place in the Grishaverse is the King of Scars duology. This series takes us back to the country of Ravka, where the Shadow and Bone trilogy is set. Here, we meet two familiar faces from that original trilogy, Nikolai Lantsov and Zoya Nazyalensky, as well as Nina Zenik, who features in the Six of Crows books.
There are just two books in the King of Scars series, and they're best read in the order they were published, listed below.
It's also important to note that these books contain some spoilers for the previous series, Six of Crows. So, it's best to read those books first.
King of Scars (2019)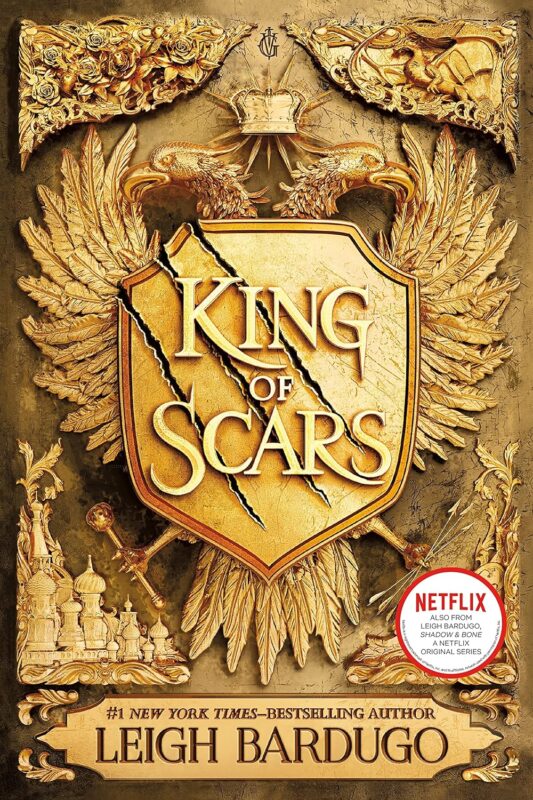 The young king of Ravka, Nikolai Lantsov, is facing the seemingly impossible task of protecting his country's frontiers from a bloodthirsty enemy.
But as he scrambles to align his troops and defend his borders, he's fighting another battle, one deep down inside of himself.
There's a darkness growing inside his soul, and he knows that the only way he can defeat Ravka's enemies is to banish his own demons within.
Other Works from the Grishaverse
Alongside the primary novels in the three series listed above, Leigh Bardugo has also penned several companion short stories and novellas which are also set in the Grishaverse.
Here they are in the order they were published.
The Language of Thorns: Midnight Tales and Dangerous Magic (2017)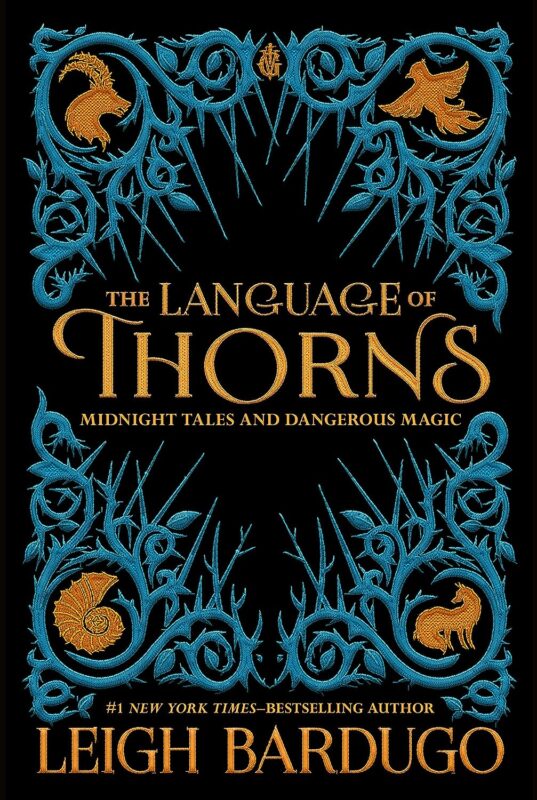 This collection of short stories is a great first introduction to the Grishaverse. In fact, some fans recommend reading them before diving into the main novels.
Stories include:
Amaya and the Thorn Wood
The Too-Clever Fox
The Witch of Duva
Little Knife
The Soldier Prince
When Water Sang Fire
The Entire Grishaverse Works in Chronological Order
If you'd prefer to take a chronological approach to Bardugo's Grishaverse, follow the list below. The list includes every novel in each of the three Grishaverse series, as well as the short stories and novellas from the same universe.
The Alex Stern Books in Reading and Publication Order
After the mega success of her young adult fantasy novels, Leigh Bardugo turned her hand to penning adult fantasy.
This dark duology is a far cry from her more wholesome works for younger readers, and these novels aren't for the faint-hearted. That being said, both books have received resounding praise from critics and readers alike.
So, if you love gritty, intricate plots with morally complex characters and jaw-dropping cliffhangers, this series is an absolute must-read.
Both books in the Alex Stern duology are interconnected. So, to get the most out of the series, it's best to follow the publication order listed below.
Ninth House (2019)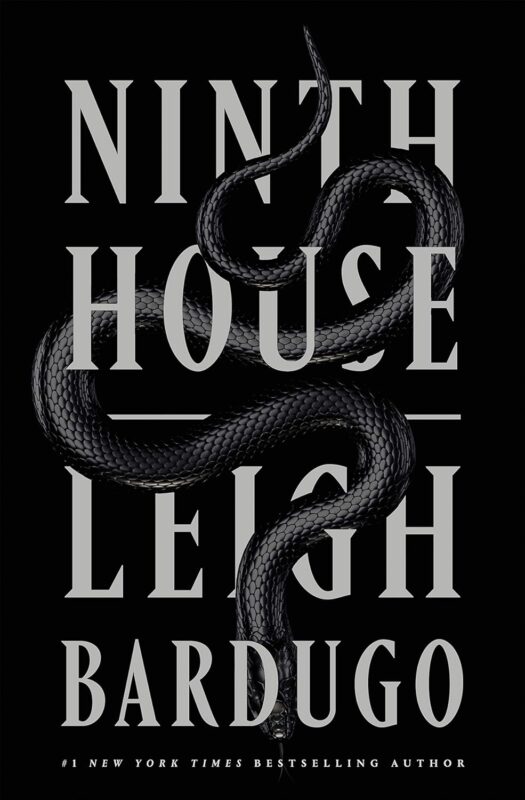 Galaxy 'Alex' Stern isn't like the rest of her classmates at Yale. She's the survivor of a heinous crime, and she still bears the scars of that terrifying event to this day.
Yet despite the pain, she's determined to make the most of the opportunity to study for free at a world-leading, Ivy League university.
But when a girl shows up dead on campus, Alex knows that there's more to the tragedy than meets the eye. She's been monitoring the suspicious activities of Yale's infamous secret societies, and she's convinced they have something to do with the young woman's death.
But how far is she willing to go to unravel the truth?
Leigh Bardugo's DC Icons Book
Each book in the DC Icons series is written by a different accomplished author and serves as a literary revamp of a time-honored classic DC superhero. And in 2017, Leigh Bardugo kicked off the series with her tribute to the one and only Wonder Woman. Three years later, it was re-released in graphic novel format.
Wonder Woman: Warbringer (2017)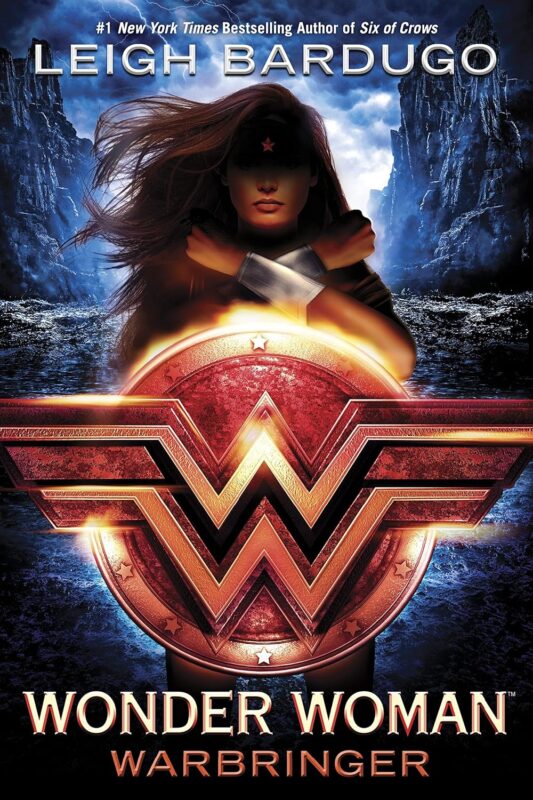 Before she was Wonder Woman, she was Diana, Princess of the Amazons, desperately seeking to prove her worth to her legendary warrior sisters.
And when she meets Alia, an American girl from another world, she finally gets her opportunity. Together, Diana and Alia must face their deadly enemies and save their native lands from the horrors of war.
Conclusion
Whether you love captivating young adult fantasy novels or you're looking to dive into hard-hitting, darker, and more mature worlds, Leigh Bardugo has something to suit every reader.
And thankfully, we can expect much more from this accomplished author, because in March of this year, she signed an eight-figure deal with Macmillan Publishers. So, watch this space for more brand-new and exciting reads coming soon.
Are you already a fan of Leigh Bardugo's work? If so, I'd love to hear about your favorite books. Drop me a comment in the box below!