British author David John Moore Cornwell, better known by his famous pen name John le Carré, sadly passed away in 2020, but he has left behind an incredible legacy.
His world-renowned spy novels sold millions of copies around the globe and inspired numerous movie, TV, and radio adaptations. And even today, countless readers around the world still appreciate his books.
John le Carré Books
In this post, I'll give you a full rundown of John le Carré's books, including his George Smiley series and his standalone novels, short stories, and non-fiction works, too.
But before we dive into his bibliography, let's find out more about this fascinating author's life and career.
Who Was John le Carré?
David John Moore Cornwell later became known by his pseudonym, John le Carré, but for much of his life, he went by his real name, David.
David Cornwell grew up in Dorset, England, amongst a family of high achievers.
But despite their successes, Cornwell and his siblings didn't have an easy start in life.
His elder brother, Tony, was a cricketer turned advertising executive, and his half-sister, Charlotte, became a famous Hollywood actress.
His younger half-brother, Rupert, also made a name for himself as a celebrated journalist who spent more than thirty years working for The Independent.
His mother left when he was five years old, and they were estranged for the next sixteen years. Meanwhile, his father was involved in London's notorious organized crime rings, and he eventually went to jail after being charged with insurance fraud.
And so, David Cornwell spent much of his childhood without the support of loving, stable parents.
Yet, despite his rocky upbringing, he attended the prestigious boarding school of Sherborne and, after graduating, studied language arts at the University of Bern.
Joined British Intelligence Corps In 1950
But in 1950, he was called up for National Service and was forced to leave his education behind to join the British Intelligence Corps.
From that moment on, life was never dull for Cornwell. First, he served in Austria, where he used his German language skills to interrogate those who crossed the Iron Curtain into the West.
At the same time, he worked on the side as an undercover agent for the British Security Service, MI5. And when his National Service was over, he returned to the UK to study at Oxford.
His first job was to gather information about Soviet agents by infiltrating far-left organizations. These early experiences in espionage would one day inspire his works of fiction.
Finished His Studies at Oxford And Became a Full-Time Agent
But in 1954, his time at Oxford was cut short when his father filed for bankruptcy, and his tuition fees finally dried up. The following year, Cornwell taught at a prestigious preparatory school until he saved enough to return to Oxford and finish his studies.
He graduated with a first-class honours degree in modern languages and spent the next two years teaching German and French at the world-famous Eton College.
But, not content with the relative humdrum of academic life, in 1958, he left his teaching career behind to become a full-time MI5 agent.
In his new role, he was spending his days interrogating fugitives, tapping phone lines, orchestrating top-secret operations, and gathering intel through any means necessary.
Suddenly, he was living the kind of life usually only seen in spy fiction novels. So, with the encouragement of his friend Lord Clanmorris, a fellow MI5 agent and author of multiple espionage thrillers, he began penning his own work.
This marked the birth of his writing career and his famous protagonist, George Smiley.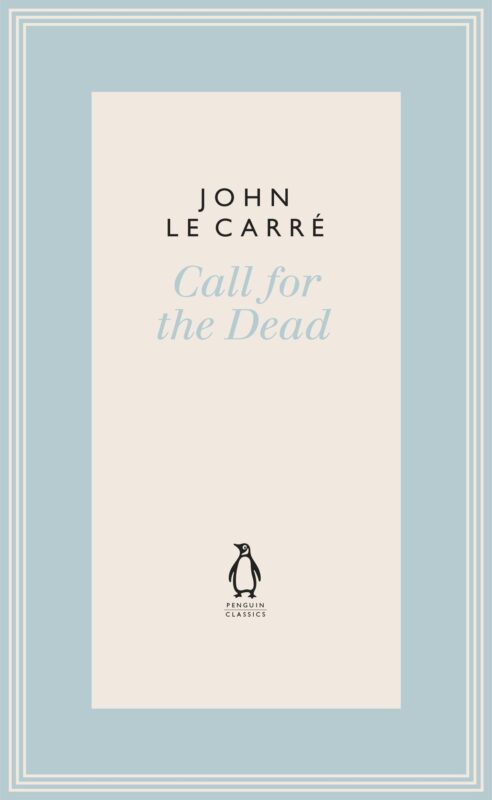 Cornwell's debut novel, Call of the Dead, was published in 1961, shortly after he'd transferred from MI5 to the foreign intelligence service, MI6.
Yet there was one problem; secret service agents can't become bestselling authors using their names. And so, he invented the pseudonym 'John le Carré,' which ironically translates to 'John the Square.'
But of course, there was nothing square about David Cornwell, and for the next three years, he simultaneously worked undercover as a spy while penning his follow-up novels, A Murder of Quality and The Spy Who Came in from the Cold.
Then, in 1964, his career as a secret agent unexpectedly ended after the infamous British double agent Kim Philby blew his cover to the KGB.
After leaving MI6, he poured himself into his writing. He'd already achieved phenomenal success with his critically acclaimed third novel, The Spy Who Came In From the Cold, and from then on, there was no stopping him.
He went on to publish numerous bestselling mysteries and thrillers, and his pseudonym John le Carré became known around the world.
Most of le Carré's work centered around espionage during the Cold War era. His books describe the secret services with less glamor, action, and violence than is typically found in this genre. Instead, they expose the shady and underhanded psychological tactics the British Intelligence Agencies are known for.
In fact, as the author said, his books are written as a well-needed "antidote" to James Bond and other unrealistic portrayals of the life of a spy.
After all, no one knows the real world of espionage quite like John le Carré.
The Complete List of John le Carré Books in Order
As you can see, John le Carré lived a fascinating life, and his bibliography is just as fascinating.
Below, I'll list every book by the author in reading and publication order, starting with his earliest work.
The George Smiley Books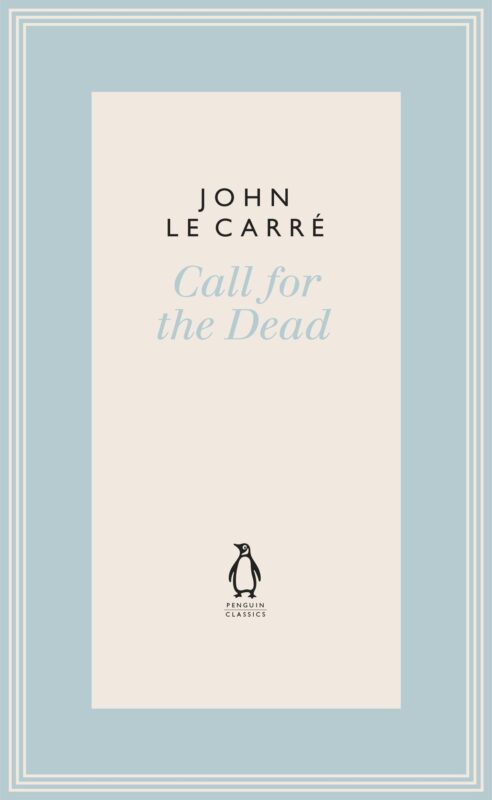 The novels below all feature John le Carré's famous protagonist, George Smiley. Smiley is an intelligence officer who works for the British Foreign Intelligence Agency, otherwise known as 'The Circus.'
He's the antithesis of the classic James Bond spy character; he's short, bald, overweight, and has zero prowess with the ladies. But underneath his awkward, unappealing veneer, he's as ruthless and cunning as they come.
His razor-sharp intelligence and photographic memory go unnoticed by most, but that's precisely what makes him one of the most potent spies that The Circus has ever known.
The George Smiley Books in Reading and Publication Order
George Smiley appears in the nine books below as the lead role or as a supporting character. The Karla Trilogy (books 5, 6, and 7) is within this collection.
This mini-series is named after Smiley's arch nemesis and head of Moscow Center, John le Carré's fictionalized version of the KGB.
Aside from the Karla trilogy, the rest of the George Smiley novels are standalone, so they can be read in any order you choose.
The Karla Trilogy in Reading and Publication Order
John le Carré's Standalone Novels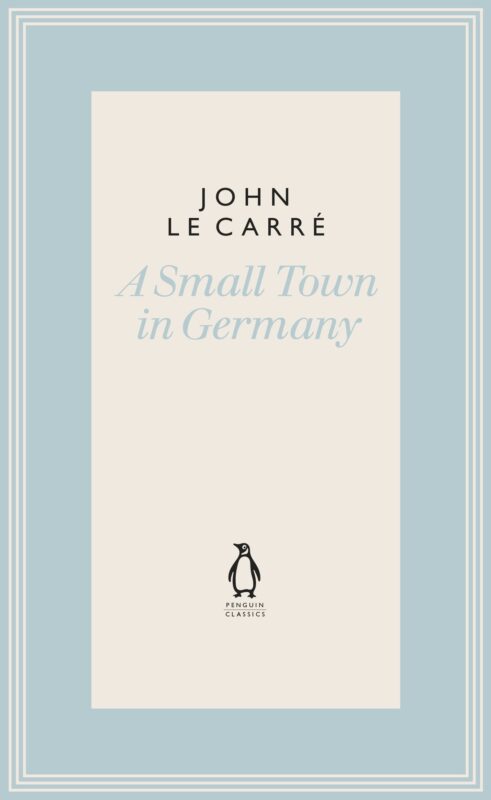 In addition to his famous George Smiley series, John le Carré also penned multiple hugely successful standalone titles.
His final novel before his death was agent Running in the Field, which tells the story of an MI6 secret service agent, Nat, and his relationship with a young man named Ed.
But before he died, le Carré was working on a new novel about a young book vendor, a mysterious polish immigrant, and an MI5 secret service agent.
His son, Nick Cornwell, later completed the story and posthumously published it in 2021 under Silverview.
Nick insists that the book is almost entirely his father's work, saying it was "more like retouching a painting than completing a novel."
John le Carré's Standalone Novels in Publication Order
Here's a list of every standalone title by John le Carré in the order they were initially published.
John le Carré's Short Stories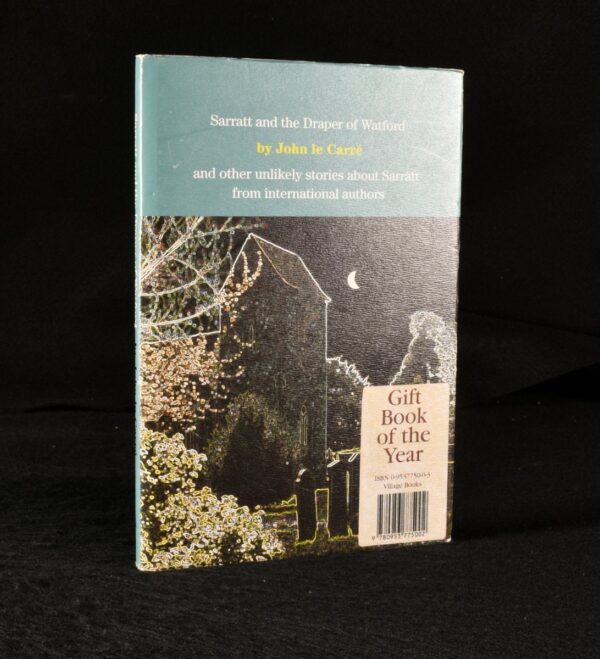 John le Carré is most famous for his novels. Still, the author also penned several short stories throughout his long career.
Here they are in the order they were initially published.
What Ritual is Being Observed Tonight? (1968)
The Writer and the Horse (published in the US as "A Writer and A Gentleman") (1968)
The King Who Never Spoke (2009)
John le Carré's Non-Fiction Books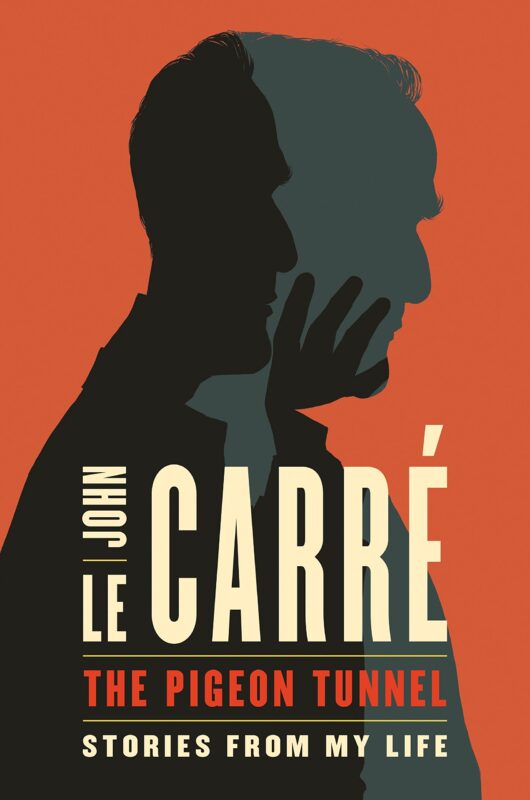 Fans of this late great author won't want to miss these two captivating non-fiction works.
The first, The Pigeon Tunnel, is le Carré's memoir, a collection of true stories from his long and remarkable life published just four years before his death.
The second is a treasure trove of previously unseen private letters written by the author and collected into a fascinating compendium entitled A Private Spy. It's due to be published later this year.
Conclusion
There are plenty of talented spy thriller authors, but very few can say they've lived out their fictional stories for real.
John le Carré's time as a secret service agent inspired many bestselling novels and allowed us a glimpse into the world of intelligence and espionage behind the James Bond veneer.
Are you a fan of John le Carré's work? If so, what's your favorite book? Let me know in the comments below!