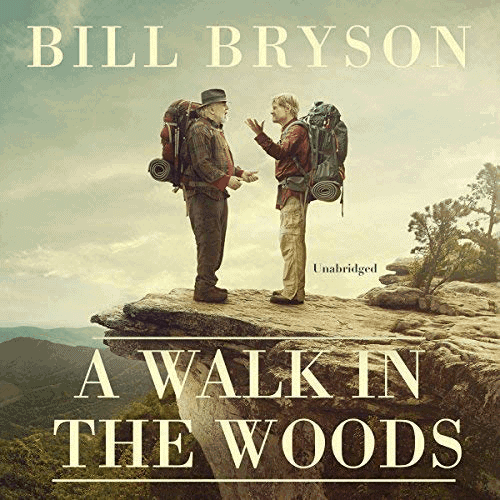 Bill Bryson's A Walk in the Woods audiobook really is the kind of title that can be enjoyed by the whole family. He has written many books over the years, but A Walk in the Woods is great due to its adventurous and realistic story.
The A Walk in the Woods audiobook has been published quite a few times actually. When searching for the title you will find different variations. There are both abridged and unabridged versions. The abridged copy has been narrated by Bryson himself, which is 4 hours less in length. Both versions are great audiobooks.
Below you will find the best audiobook apps that stock Bill Bryson's hilarious story.
A Walk in the Woods Audiobook
Author: Bill Bryson
Narrated by: William Roberts & Bill Bryson
Type: Abridged & Unabridged Audiobook
Length: 6 hours & 2 minutes (abridged) 9 hours & 45 minutes (unabridged)
Language: English
Release date: 01/04/10 (abridged) 22/12/05 (unabridged)
Publisher: RandomHouse Audiobooks
Category: Travel
Where to listen to 'A Walk in the Woods' Audiobook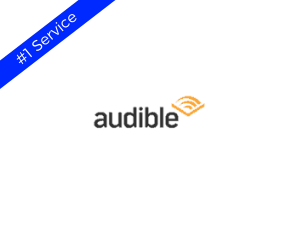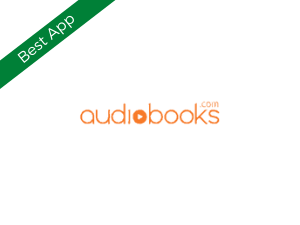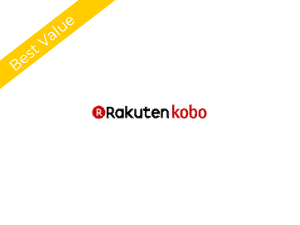 A Walk in the Woods Audiobook Synopsis
'A Walk in The Woods: The World's Funniest Travel Writer Takes a Hike' is Bill Bryson's own account, which covers him and his old school friend, Stephen Katz, attempting to walk the Appalachian Trail in North America. A Walk in The Woods audiobook is just as funny as the book itself.
Bryson decides that he is going to attempt to trek the Appalachian Trail, which is over 2,000 miles long. It stretches from Georgia in the south all the way to Maine in the north and is famous for being the longest continuous footpath in the world. Before starting the hike he is reacquainted with an old 'friend', Stephen Katz, who is an overweight, recovering alcoholic, who decides he will join him! This leads to what Bryson is best known for, his humorous narration.
As well as the trail being so long, Bryson is also aware that there could be certain animals along the trail that aren't too keen on overweight humans disturbing their peace. On top of being laugh out loud funny, Bryson is also informative when speaking about the hike and how nature is being preserved (or not) in parts of America.
If you are looking for a great audiobook that isn't too lengthy, then I would highly suggest Bryson's 'A Walk in The Woods'.
As well as 'A Walk in The Woods' being published as an audiobook, it was also made into a feature-length film in 2015. Robert Redford, Nick Nolte, and Emma Thompson are the most famous actors to feature in the film.
There are a couple of different variations of the A Walk in The Woods audiobook. An unabridged version read by William Roberts which is 9 hours 45 minutes long. You can find this version only at Audible.

Audible
Audible boasts the largest audiobook store. With a simple mobile and tablet app it's difficult to look elsewhere. Amazing Audible exclusives are the cherry on the cake! New Audible users will receive a 30-days free trial for the best audiobook service on the market!
A Walk in the Woods abridged version
There is then the abridged copy of A Walk in the Woods audiobook which is in fact narrated by the author himself. We absolutely love audiobooks that are narrated by the author, so to us, both versions are equally great. The abridged version read is 5 hours 58 minutes in length, and you can find it at Audiobooks.com or Kobo audiobooks.

Audiobooks.com
Audiobooks.com has a wide range of titles on offer. Their app is simple to use, you can even purchase new audiobooks from within it. Being able to buy extra credits for the same monthly cost is a great addition. Enjoy 30-days for free when you sign-up!
About the author
William McGuire Bryson, or Bill Bryson, for how he is better known is an American writer who for most of his life has been residing in the United Kingdom. Bryson is probably most well known for his travel books, like 'Notes From a Small Island' and 'A Walk in The Woods'. However, he has also written pieces within other genres, these include science, language, and history. In fact, his book 'A Short History of Nearly Everything' was applauded for making certain areas of science better understood due to the easily accessible language that he used. This is also available as an audiobook if you want to see how Bryson fairs in a different genre.
Over the years Bryson has been awarded many titles, positions, and honours. In 2005 he became Chancellor of Durham University and held this position until 2011. Also in 2006, he was awarded an OBE for his contribution to literature. He gained British citizenship in 2015 meaning that the OBE was then made substantive.