Tess Gerritsen is a qualified doctor turned bestselling author who is most famous for her popular medical thriller novels.
But while her most recent work features a chilling blend of medicine and murder, she began her career penning romantic suspense stories.
Whatever genre she writes in, this talented author has a captivating ability to grip her readers in a way that few other authors can.
To date, her books have sold more than 40 million copies worldwide, earning her multiple accolades, including a RITA award, a Nero Award, and a nomination for the coveted Mystery Writers of America Edgar Award.
If you're new to Gerritsen's work and you'd like to give her books a try, you've come to the right place.
In this post, I'll list every title the author has ever published, from her debut novel to her latest release. Plus, I'll give you a brief description of each book so you can decide where to begin your reading journey.
The Complete List of Tess Gerritsen Books in Order
Gerritsen has penned two book series and multiple standalone novels. Below, I'll list them all in the order they were published.
The Tavistock Family Books
This two-book series is the perfect introduction to Tess Gerritsen's early romantic suspense work.
1. In Their Footsteps (1994)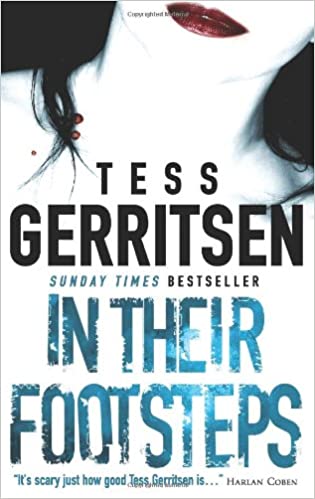 For years, Beryl Tavistock has been plagued by the mystery of her parent's death, and now, she's finally ready to uncover the truth.
But her search for answers will put her in grave danger, and if she's going to survive, she'll need to put her trust in the only person who can help her; ex CIA agent Richard Wolf.
2. Stolen/Thief of Hearts (1995)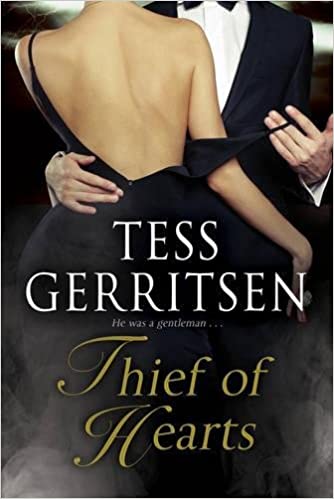 When Clea Rice embarks on a search for justice, she finds more than she bargained for when she meets charming English gentleman Jordan Tavistock.
Each of them is on a very different mission with one thing in common; danger. And so, the pair join forces in their quest for the truth. But as their connection grows, their enemies are closing in.
The Rizzoli & Isles Books
This gripping medical thriller saga follows Boston homicide detective Jane Rizzoli and Chief Medical Examiner Maura Isles as they work to bring some of America's most dangerous serial killers to justice.
The series is best read in the order the books were published, listed below.
1. The Surgeon (2001)
When multiple women begin turning up dead, Detective Jane Rizzoli can tell this is no ordinary serial killer.
The gruesome precision of his torture methods implies the murderer is medically trained, and if she doesn't find him soon, the body count will continue to grow.
2. The Apprentice (2002)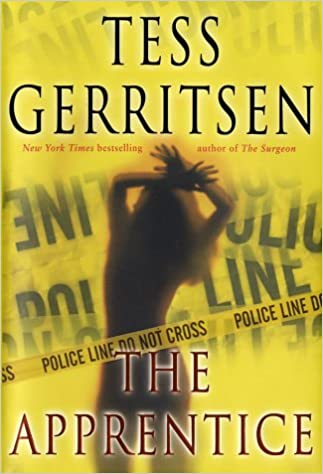 A notorious mass murderer known as The Surgeon is finally behind bars, but to Jane Rizzoli and Maura Isles's horror, victims are still being killed in his disturbing trademark style.
And as Jane begins her hunt for the new killer, there's a terrible twist in the case; The Surgeon has escaped his cell.
Now, she's hunting two of the most twisted psychopaths she's ever come across, and their next target could be her.
3. The Sinner (2003)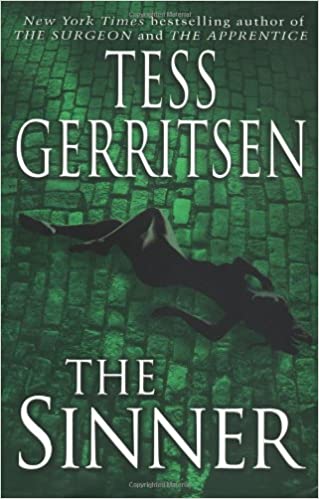 After a terrifying, violent attack inside a convent, Forensic Pathologist Maura Isles conducts an autopsy on the victim, only to make a shocking discovery.
The murdered nun had recently given birth, and when a baby's body is found in a nearby pond, Isles and Rizzoli think they've uncovered a lead.
But there are red herrings everywhere, and they'll need to keep their wits about them if they're going to uncover the truth.
4. Body Double (2004)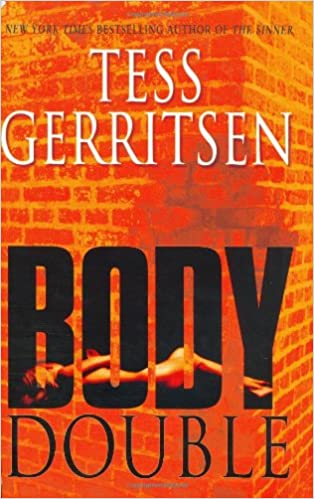 Maura Isles has conducted countless autopsies during her career, but the latest corpse to arrive on her post-mortem table shocks her unlike any other.
The victim is her body double, and looking down at the lifeless cadaver is like looking in a terrifying mirror.
And so, as the investigation begins to find the killer, Maura embarks on her own journey of discovery into the darkest depths of her hidden family history.
5. Vanish (2005)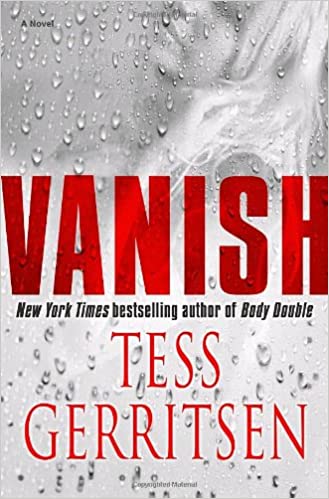 Maura Isles is about to begin a routine autopsy when the unthinkable happens; the dead woman on the table opens her eyes.
She's immediately rushed to hospital, where all hell breaks loose. The woman murders a security guard in cold blood and seizes multiple hostages, one of which is Detective Jane Rizzoli.
Can Jane save herself, her unborn child, and her fellow hostages before it's too late?
6. The Mephisto Club (2006)
Detective Jane Rizzoli and Forensic Pathologist Maura Isles have seen their fair share of horrific crime scenes, but none quite as horrific as this.
The young female victim has been drained of every last drop of blood, and her body has been violently dismembered.
This is no ordinary serial killer, and soon, they discover a terrifying link to a dark secret society that will do anything to remain hidden in the shadows.
7. Keeping The Dead/ The Keepsake (2008)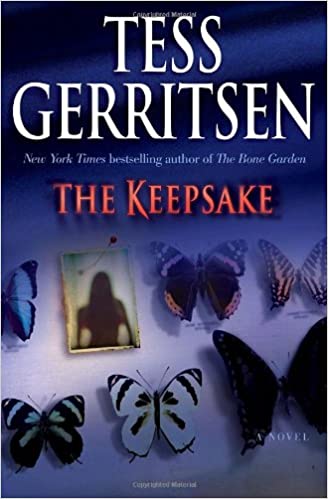 Maura Isles is called in to conduct one of the most intriguing post-mortem examinations of her career. An ancient mummy has been found inside a forgotten museum basement, and it's down to her to examine the age-old corpse.
But when she discovers a modern-day bullet lodged inside one leg, it seems that this corpse is not so ancient after all.
8. The Killing Place/ Ice Cold (2010)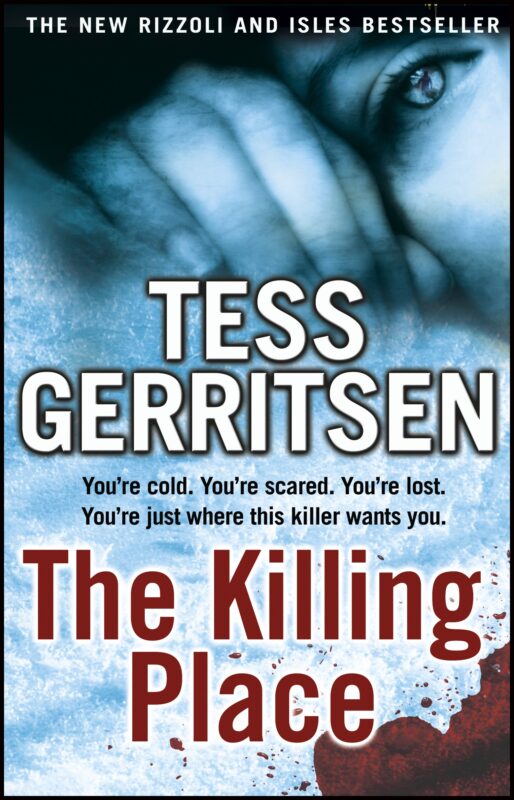 When Maura Isles and her friends are left stranded in a Wyoming snowstorm, they seek shelter in an abandoned village.
But something about the eerie, empty houses doesn't add up. What happened to the residents who lived there? Whatever their fate, if Maura isn't careful, she could be the next victim lost inside this sinister ghost town.
9. The Silent Girl (2011)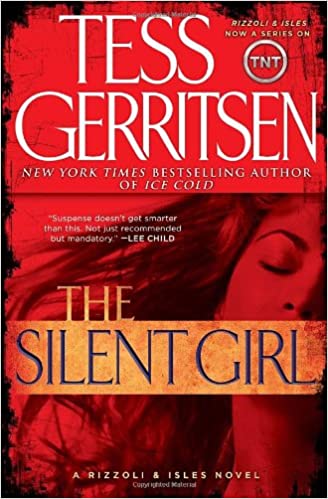 A corpse has been discovered in Boston's Chinatown, but this is no regular murder. The victim's body parts are scattered in different locations, and Maura Isles soon discovers a startling link between this murder and another that occurred almost two decades ago.
Is this her chance to finally solve the unsolvable case?
10. Last to Die (2012)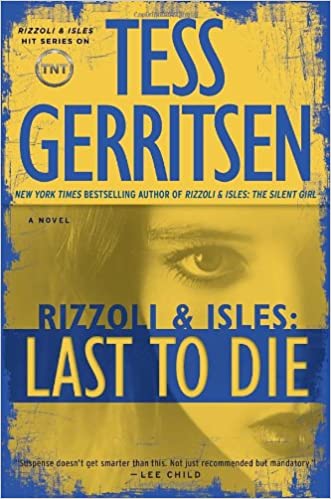 Evensong is a boarding school in a remote corner of Maine, where traumatized children go to recover from their horrendous ordeals.
But Detective Jane Rizzoli is beginning to wonder if this place is really the sanctuary of safety it claims to be. Is Evensong hiding a sinister secret?
11. Die Again (2014)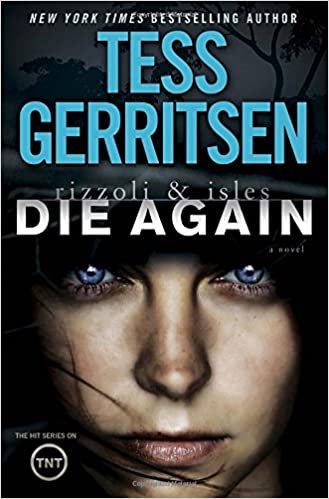 When a man's body was found disembowelled and hanging inside his home, Jane Rizzoli and Maura Isles knew they had a challenge on their hands.
But then they discover a shocking link between the case and another murder that happened five years prior, far away in Africa.
And so Jane makes the long journey across the ocean to meet the sole survivor, the only one who can help to bring this international serial killer to justice.
12. I Know a Secret (2017)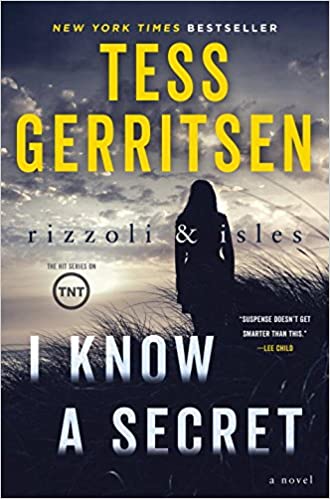 Detective Jane Rizzoli and Maura Isles are struggling to make sense of two seemingly unrelated murders. The only thing they have in common is the cause of death: unknown.
As they hunt for the killer, a mysterious woman watches on from afar. She wants to talk to them, to tell them what she knows. But if she does, the consequences could be deadly.
13. Listen to Me (2022)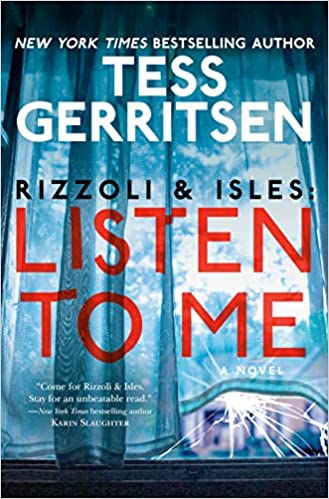 A nurse has been brutally murdered, and as her friends and family grieve, Jane Rizzoli and Maura Isles try their best to make sense of the crime.
But as they dig deeper into the case, they realize the victim was keeping a dark and dangerous secret, a secret that led her straight into the path of evil.
The Rizzoli & Isles Short Stories
As well as the major Rizzoli & Isles novels, author Tess Gerritsen has also penned two short stories which complement the main series.
1. Freaks (2011)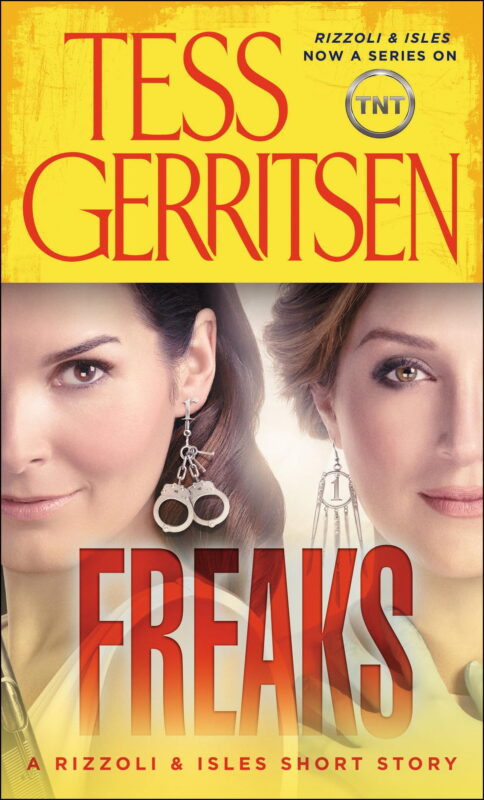 Seventeen-year-old Kimberly Rayner's murder is one of the most disturbing cases that Rizzoli and Isles have ever come across. The clues point to an otherworldly force at play, but vampires don't exist, do they?
2. John Doe (2012)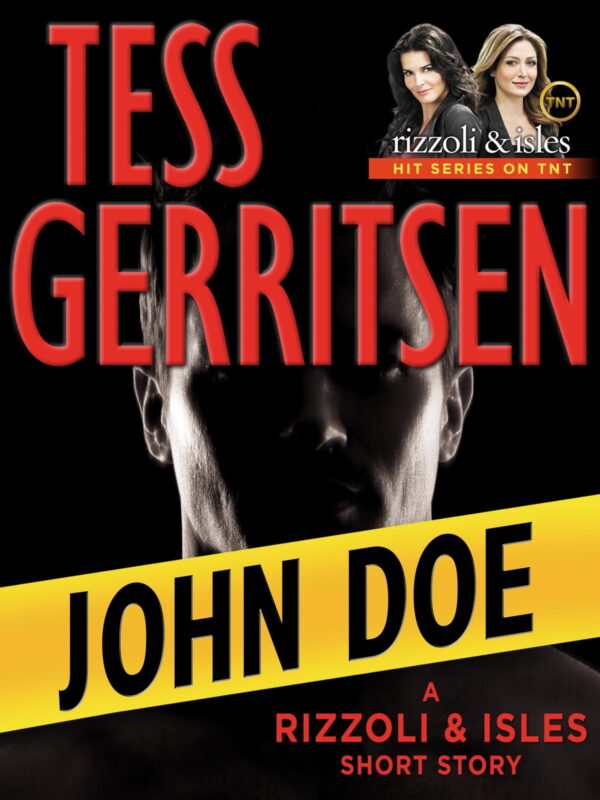 Maura is at a party, chatting to a handsome stranger while sipping on champagne when suddenly, everything goes black.
When she wakes up, the mysterious man is dead, and inside his pocket is her own home address.
Tess Gerritsen's Standalone Novels
Here's a full list of Tess Gerritsen's standalone novels in the order they were originally published.
1. Call After Midnight (1987)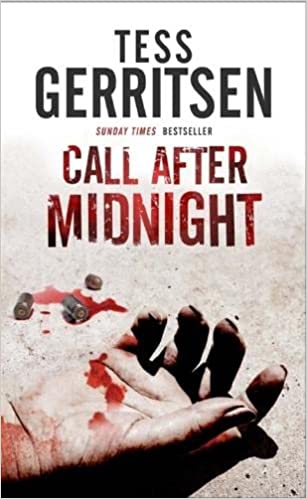 It's the middle of the night, and the shrill ring of the telephone wakes Sarah Fontaine from her slumber.
On the other end of the line, a voice tells her the terrible news she prayed she'd never heard; her new husband, Geoffrey, is dead.
A fire has swept through his hotel in Berlin, but Sarah refuses to accept that he's gone. Deep down, she knows he's still alive, and so she embarks on a frantic search across Europe to find her husband and bring him home.
2. Under the Knife (1990)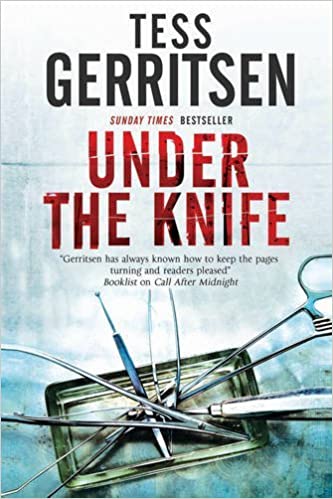 When a nurse dies on the operating table during a routine surgery, her colleagues are left with blood on their hands. How could this otherwise healthy young woman suddenly pass away? Is this a case of medical malpractice?
That's what the victim's family thinks, but surgeon Kate Chesne knows she did nothing wrong. She's been framed, but proving her innocence won't be easy.
3. Whistleblower (1992)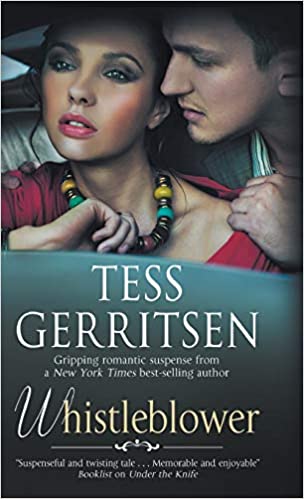 It's the middle of the night, and Cathy Weaver is driving down an isolated, misty road when a handsome stranger appears out of nowhere.
He clearly needs help, so Cathy stops and picks him up. His story is both remarkable and terrifying, but can she trust this mysterious man?
4. Never Say Die (1992)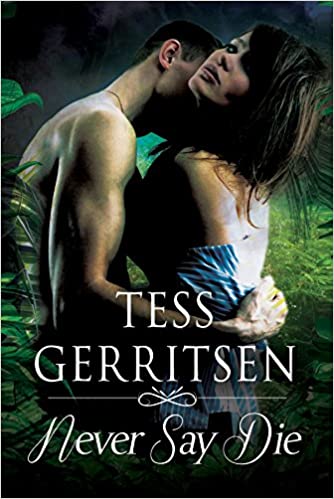 Willy Maitland is on a mission to finally uncover the truth about what happened to her father in Vietnam. His plane crashed deep in the jungle more than two decades ago, but if she's going to find it, she'll need some help.
And so, she teams up with ex-army officer Guy Barnard, who is on a dangerous mission of his own.
5. Presumed Guilty (1993)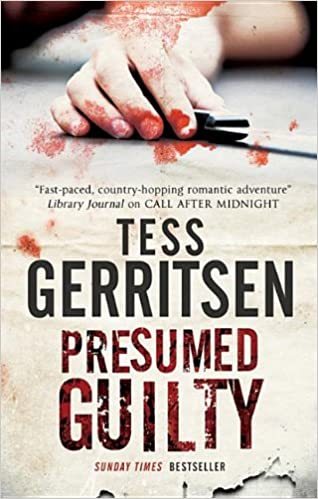 Miranda Wood's husband has been stabbed to death in their marital bed, and now, she's the prime suspect. But she knows she didn't do it and is determined to clear her name, even if it kills her.
6. Peggy Sue Got Murdered / Girl Missing (1994)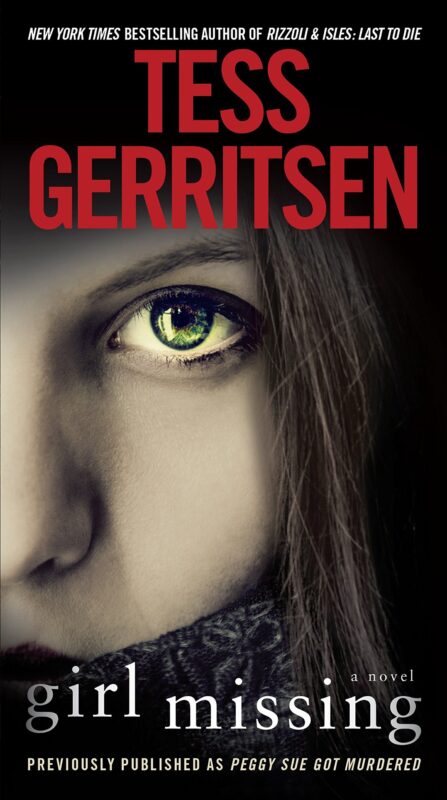 Medical examiner M. J. Novak is investigating the mysterious death of a young woman named Peggy Sue.
But she soon discovers many other victims just like Peggy, and the elusive murder weapon is more sinister and powerful than any she's ever seen before.
7. Keeper of the Bride (1996)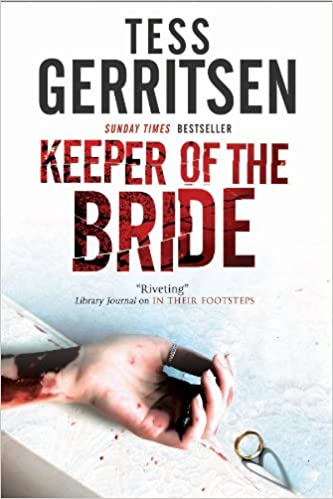 Nina Cormier is left heartbroken when she's jilted at the altar on her wedding day.
But things are about to get a lot worse, as the empty church is obliterated in a mighty explosion. It would've killed her if the day had gone to plan.
Someone wants her dead, but who? Now, it's down to Detective Sam Navarro to find out before her murderous assailant takes another shot.
8. Harvest (1996)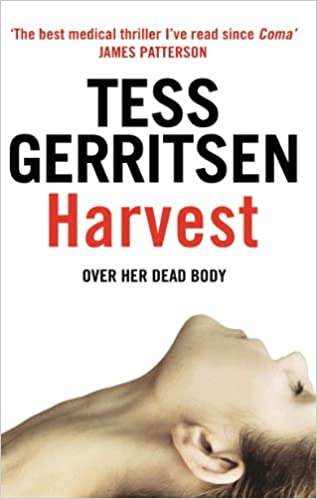 Dr. Abby DiMatteo is thrilled when she finally makes it onto the elite cardiac transplant team at Boston's Bayside Hospital.
But she soon finds herself embroiled in a sensational medical scandal with deadly consequences. Organs have been harvested, and lives have been saved, but at what cost? And is Abby about to pay the ultimate price?
9. Life Support (1997)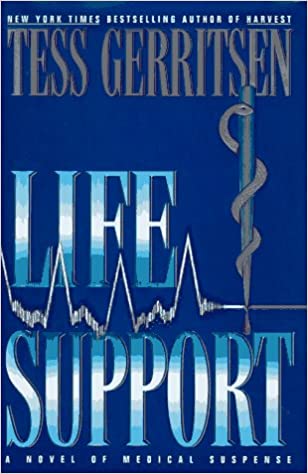 By day, Dr. Toby Harper cares for her elderly mother with Alzheimer's. By night, she works the graveyard shift in the ER, but recently, she's noticed a disturbing trend. Residents of her mother's retirement home are dropping like flies, and if she doesn't act soon, her own mother could be next.
10. Bloodstream (1998)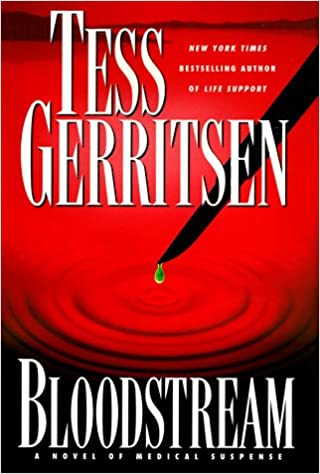 Small town doctor Claire Elliot is busy building her new practice and gaining the trust of the local community.
Things are going well until the unthinkable happens. One of her patients, a troubled teenage boy, has committed a harrowing crime, and his medical records reveal Claire could be to blame.
11. Gravity (1999)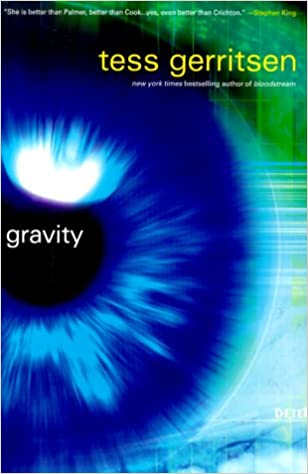 Research physician Emma Watson has always dreamed of studying living organisms in space. And now, she's finally about to embark on her very first mission to the International Space Station.
But soon after she arrives, things take a terrifying turn, as a lethal experiment yields deadly results.
Now, a dangerous contagion risks not only the lives of the astronauts on board but the entire population of the Earth.
12. The Bone Garden (2007)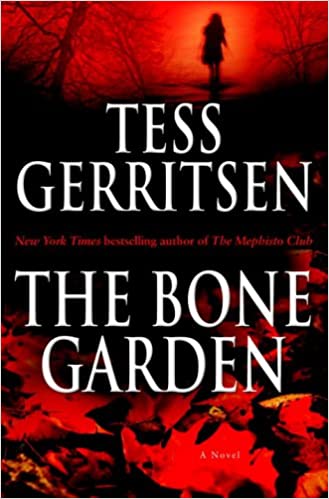 Dr. Maura Isles is sent to investigate human remains found in a Boston resident's garden and uncovers a mystery more than a century old.
The deeper she digs, the more harrowing the truth becomes. Can she unearth the terrifying secrets that history forgot?
13. Playing with Fire (2015)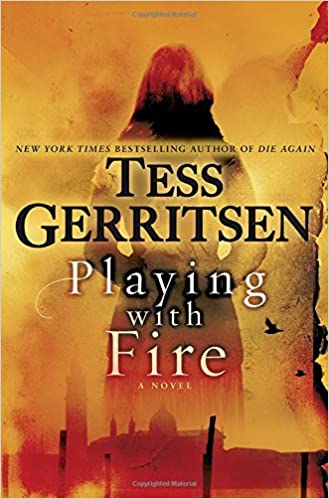 When Julia Ansdell stumbles across an old piece of music in a dusty antique shop in Rome, she's fascinated by the unusual composition.
But when she plays the mysterious tune, something terrifying happens. Everything fades to black, and when she wakes up, she finds herself in her own living nightmare.
14. The Shape of Night (2019)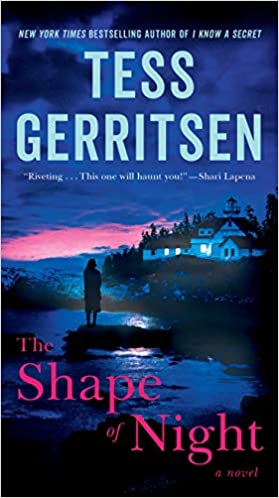 After tragedy strikes, all Ava Collette wants to do is escape her past. And so she hits the road, eventually arriving in a small coastal village in Maine, where she rents a crumbling seaside mansion.
But just when her own ghosts are beginning to fade, a new one appears; the spirit of Captain Jeremiah Brodie, who has hunted the old house for over a hundred years.
15. Choose Me (with Gary Braver) (2021)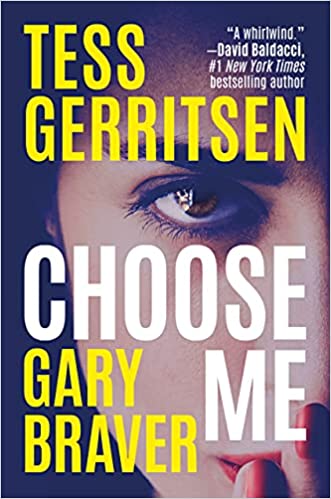 Young and beautiful Taryn Moore had the world at her feet, so why would she throw herself off a balcony?
Detective Frankie Loomis knows there's more to this case than meets the eye, and so she begins digging for answers. If Taryn didn't kill herself, who did?
Her search leads her to English professor Jack Dorian, the only one who knows the truth about what happened on that fateful night.
Conclusion
Tess Gerritsen is a master of medical thrillers and romantic suspense.
If you've never read her books before, I highly recommend you do, and hopefully, this article will help you get started.
Are you already a fan of Tess Gerritsen's work? If so, what's your favorite book? Let me know in the comments below!