Naruto is an undisputed icon of the manga world. So much so that even non-manga fans have heard about this elite ninja's epic adventure series. But if you're not already up to speed on Naruto Uzumaki, then let me fill you in.
Written and illustrated by Masashi Kishimoto, this ongoing serial follows an adolescent boy desperate to be crowned as the leader of his ninja village. But there's a pretty big hurdle standing in his way; locked away inside Naruto is an evil entity known as Nine-Tails, who attacked and destroyed much of his village just over a decade ago.
Ever since then, his community has shunned him, and he's been forced to live as an outcast. But this isolation and rejection only fuel his insatiable desire to be accepted and admired.
In this post, I'll tell you all about the original Naruto series and where you can find it. Plus, I'll cover some of the many sequels, spin-offs, and adaptations that have followed.
Naruto: The Original Series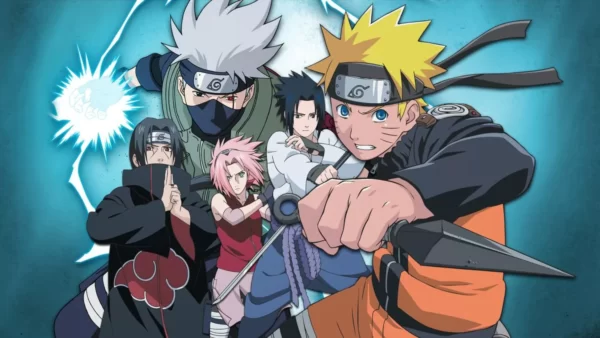 The original Naruto was serialized in the hugely popular Weekly Shōnen Jump magazine from 1999 to 2014 and was subsequently published in tankōbon (book form) split into 72 volumes.
The full 72 volume series is separated into two parts, with a three-year time gap in the story between the two. (Volumes 1-27 make up Part One, and volumes 28-72 make up Part Two.)
The stories begin by chronicling Narutos's early years as a young boy when he was cast aside, dismissed, and desperate to prove himself. Naruto finds his feet as the series progresses, developing his ninja skills and finally earning the respect he's craved for so long.
Naruto Reading Order
The original Naruto series was published in chronological order, making it easy to follow along. Simply start with volume one, and work your way through the list.
The Full List of Naruto Volumes in Reading Order
Part One
1. Naruto Uzumaki
2. The Worst Client
3. For the Sake of Dreams…!!
4. The Hero's Bridge!!
5. The Challengers!!
6. Predator
7. The Path You Should Tread
8. Life-and-Death Battles
9. Neji vs. Hinata
10. A Splendid Ninja
11. Impassioned Efforts
12. The Great Flight
13. The Chûnin Exam, Concluded…!!
14. Hokage vs. Hokage!!
15. Naruto's Ninja Handbook!
16. Eulogy
17. Itachi's Power
18. Tsunade's Choice
19. Successor
20. Naruto vs. Sasuke
21. Pursuit
22. Comrades
23. Predicament
24. Unorthodox
25. Brothers
26. Awakening
27. Departure
Part Two
28. Homecoming
29. Kakashi vs. Itachi!!
30. Puppet Masters
31. Final Battle
32. The Search for Sasuke
33. The Secret Mission
34. The Reunion
35. The New Two
36. Cell Number 10
37. Shikamaru's Battle
38. Practice Makes Perfect
39. On the Move
40. The Ultimate Art
41. Jiraiya's Decision
42. The Secret of the Mangekyo
43. The Man with the Truth
44. Senjutsu Heir
45. Battlefield, Konoha
46. Naruto Returns
47. The Seal Destroyed
48. The Cheering Village
49. The Gokage Summit Commences
50. Water Prison Death Match
51. Sasuke vs. Danzo!
52. Cell Seven Reunion
53. The Birth of Naruto
54. Viaduct to Peace
55. The Great War Begins
56. Team Asuma, Reunited
57. Battle
58. Naruto vs. Itachi
59. The Five Kage
60. Kurama!!
61. Uchiha Brothers United Front
62. The Crack
63. World of Dreams
64. Ten-Tails
65. Hashirama and Madara
66. The New Three
67. An Opening
68. Path
69. The Start of a Crimson Spring
70. Naruto and the Sage of Six Paths
71. I Love You Guys
72. Uzumaki Naruto!!
Where to Read Naruto Manga?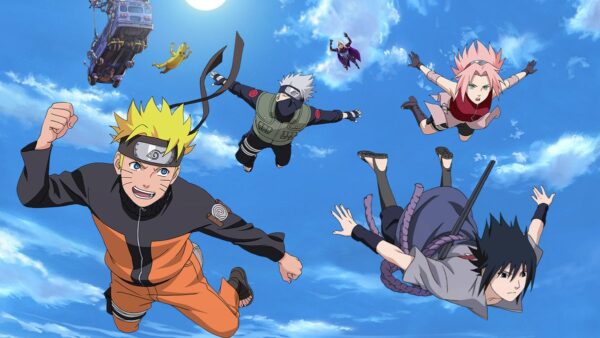 The official home of Naruto is Viz Media, where the original manga and the English language adaptation were serialized in their Weekly Shonen Jump magazine. It ran from 1999 to 2014, and even today, almost a decade after the last volume was published, it's one of the best-selling manga series in their company's history.
You can access official digital versions of every chapter from the full 72 volumes through the official Viz website.
With so many volumes in the series, committing to them all can seem like a pretty steep investment, but thankfully, there are ways to cut down the cost.
Chapters 1, 2, and 3 are free to read online, and there is a selection of 3-in-1 volume omnibuses available to purchase, too. Plus, Viz occasionally advertises discounted digital bundles, so it's worth checking the website frequently to see what's on offer.
For physical copies, follow the links on the official page to stores such as Amazon, BookDepository, and bookshop.org.
Viz offers free previews of every chapter and extensive reader recommendations for other manga that you might enjoy. You can also jump to various official Naruto novels, art books, and special releases.
Plus, there's a dedicated fan zone where you can share your love of Naruto with other readers around the world.
Other Ways to Read Naruto Manga
You can buy digital and print copies of the original series on sites such as Amazon and Barnes and Noble.
But if you're short on cash and still want to check out the series, there are several websites where you can read chapters and volumes in English for free. Naruto-world.org is a good place to start, along with NarutoMangaOnline and Readnaruto.cc.
The Various Incarnations of Naruto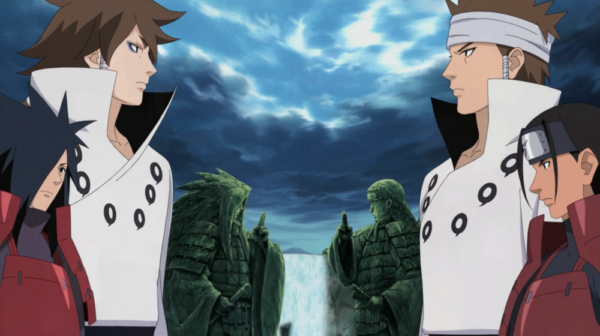 It's safe to say that Naruto has taken the globe by storm, not only in Japan but also in the West. The original series has become one of the best-selling manga in history, with an incredible 250 million volumes sold so far.
But Naruto's world didn't stop turning after the original series was complete. It's taken on various other incarnations, with numerous sequels and spin-off series, as well as several anime adaptations, feature-length movies, and original video animations (OVAs).
Here are a few ways fans can continue to get their fix.
1. Sequels and Spin-Offs
1. The Seventh Hokage and the Scarlet Spring
Naruto's creator Masashi Kishimoto released this one-shot sequel volume which is set after the original story is complete and all the characters are fully grown.
2. Boruto: Naruto Next Generations
In this additional sequel installment, Masashi Kishimoto takes a back seat as writer Ukyo Kodachi, and artist Mikio Ikemoto takes the reins under Kishimoto's careful supervision. This title follows the adventures of a new generation of ninjas led by Naruto's son, Boruto.
3. Rock Lee & His Ninja Pals
Naruto also has a popular spin-off series created by Kenji Taira. This manga is much more lighthearted than the original, so if you're looking for something a little less heavy, this is a good place to start.
It follows the well-loved character, Rock Lee, a mortal boy with no supernatural skills but impressive physical ability.
Fans are still waiting for this series to be fully licensed for the English language market. But, in the meantime, there's a TV anime version in various languages, which has become a sensation both in Japan and around the world.
2. Books
1. The Naruto Novels
After the original Naruto manga series came to an end, fans were left bereft of the world that Masashi Kishimoto created. And so, publishers began releasing a series of light novels which flesh out and build upon the already familiar elements of the Naruto Universe.
Many of the books are told from the perspective of some of the original manga's most popular supporting characters. And it gives readers a new perspective on the plot lines and relationships of the original story.
Though the novels are written by various authors, all feature cover art by Naruto's original creator, Masashi Kishimoto. Plus, there's also a series of Boruto light novels, with covers illustrated by the manga's artist, Mikio Ikemoto.
2. Viz Chapter Books
Viz has published a series of 16 chapter books featuring illustrations from the original manga series, written by author Tracey West. The books are aimed at children aged seven to ten to introduce a younger generation of readers to the Naruto Universe.
3. Anime Movies
As well as anime TV adaptations, Naruto has made his way to the big screen.
There are eleven feature-length movies in total, with the most recent one, Boruto: Naruto, the Movie, released back in 2015.
That very same year, Lionsgate announced their plans for a live-action Naruto follow-up. Yet since the announcement, the project has been put on hold, and fans are still waiting with bated breath to see if and when it might arrive in theaters.
Conclusion
Masashi Kishimoto's Naruto has taken the manga world by storm. It's one of the most popular exports to come out of Japan in the last two decades, and with more than 250 million copies sold in 47 million countries worldwide, it's officially the fourth best-selling manga series of all time.
Even today, long after the last volume was published, fans are still devouring the anime series, sequels, spin-offs, and novels that continue to be released.
If you're ready to explore this landmark manga series, I hope this post has helped you figure out how and where to get started.
For more ways to read Naruto and other smash hit manga from Japan, check out our guide to the best manga apps and sites on the internet. And if you're looking to take your manga journey to a terrifying new level, here's a guide to the best horror manga out now.