We all know that reading makes you smarter. Science has proven time and time again that regular readers have a better vocabulary, a broader understanding of all kinds of subjects and issues, and even greater levels of emotional intelligence.
At A Glance: Our Top 5 Picks for Books That Will Make You Smarter
The books in this list are all designed to help you learn new things and become a more intelligent version of yourself. With all kinds of topics, from the cosmos to the history of mythical beings, these books are not only enjoyable, but they will make you smarter, too.
Books That Make You Smarter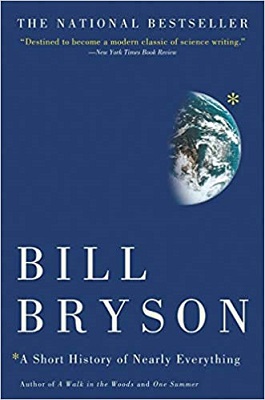 A Short History of Nearly Everything is Bryson's biggest and most ambitious text to date. In it, he aims to answer some of the oldest and most significant questions ever posed; questions about humanity, the history of civilization, and the very nature of the universe.
This book took years of intensive research, following and interviewing some of the greatest scientists, mathematicians, anthropologists, and archeologists, in the world. The result is a spectacular adventure through the ages, speckled with Bryson's usual humorous charm that will leave you wondering why this book isn't on every high school curriculum in the nation.
The Roman emperor and Stoic philosopher Marcus Aurelius wrote the Meditations with no intention of ever publishing them. But thankfully, this series of enlightening and often challenging spiritual reflections and exercises has been translated from the original Greek texts into multiple languages for readers worldwide.
Originally composed by the emperor for his own personal reflection and to help make sense of the world around him, this timeless work of philosophy has brought comfort, guidance, and consultation to millions of people throughout the centuries.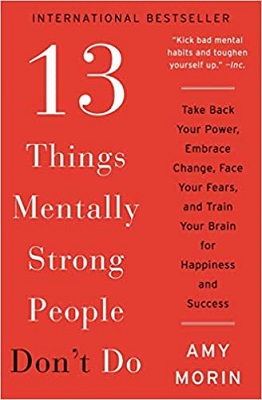 After Amy Morin suffered a string of tragedies, losing her mother, her husband, and her father-in-law within the space of just a few short years, she used her own personal experiences to help others by penning a blog post entitled "13 Things Mentally Strong People Don't Do". The post quickly went viral, receiving over 10 million views in just a few weeks.
This book is an expansion of her blog post, which resonated with so many readers around the world.
Morin, a clinical social worker, psychology instructor, and psychotherapist, gives us simple, practical, and actionable solutions to find mental strength, resilience, and ultimately, happiness in life, even when the cards are stacked against us.
Morin reminds us that just like physical strength, mental strength is a muscle that needs to be trained with healthy habits. She promises us that if we're willing to put in the work, peace and fulfillment can be ours to keep.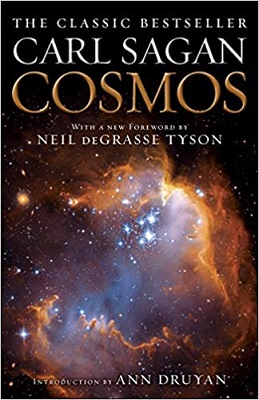 Split into 13 chapters that follow each episode of the Cosmos television series, this beautifully illustrated book explores over 15 billion years of evolution throughout the universe. It traces the very beginnings of scientific knowledge and exploration as well as the development of science and civilization throughout the ages. It also goes onto speculate the future of scientific endeavors and what we might expect to see in future generations.
The book also analyses some of history's most prominent and influential scientists, breaking down their contributions in an easy to digest way and showing how their work has impacted scientific discovery and society today.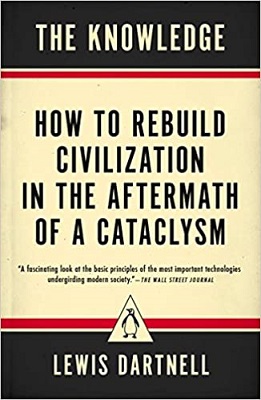 If the civilization suddenly collapsed and the apocalypse came to claim us all, could the few remaining survivors rebuild a technological society from scratch? If they had a copy of Lewis Dartnell's The Knowledge, then they might stand a chance.
This book is packed with crucial knowledge on how to survive in a post-apocalyptic scenario, with a comprehensive guide on how we might go about restructuring in the ashes of an extinct civilization. Because, when it comes down to it, most of us know very little about the fundamental principles of technology that hold up modern society.
Could you harness the power of the sun, produce food from a simple seed, extract metals from rocks and make a lightbulb to light up the darkness again? Probably not, but this book teaches us the basics of these concepts and much, much more.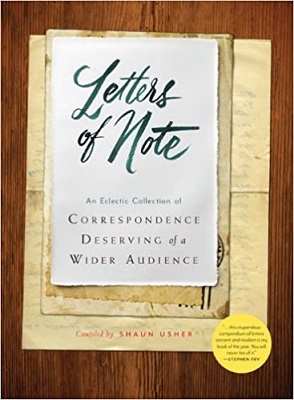 This eye-opening collection of one hundred and twenty five letters from some of the world's most influential, inspiring, and legendary people shines a light on the heart and souls behind these famous faces.
The concept of the book is taken from Shaun Usher's website of the same name. It's a virtual museum of insightful, poignant, and often moving letters submitted from around the world.
The book features letters from the likes of Winston Churchill, Queen Elizabeth II, Charles Dickens, John F Kennedy, Albert Einstein, Elvis Presley, and countless other world-famous household names.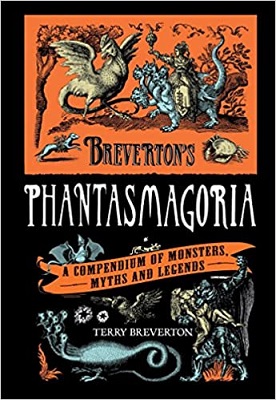 Terry Breverton's Phantasmagoria is a fascinating compendium of myths and legends. From vampires and werewolves to pixies, gremlins, unicorns, and fairies, this book details over 250 mysterious and mythical creatures, revisiting their often familiar legends.
Rich with Greek mythology, Biblical beasts, and some more modern incarnations of mysterious animals, this book examines the history, evidence, and facts behind each creature. This book is beautifully illustrated and a joy to read, and imparts a wealth of knowledge and information to the reader along the way.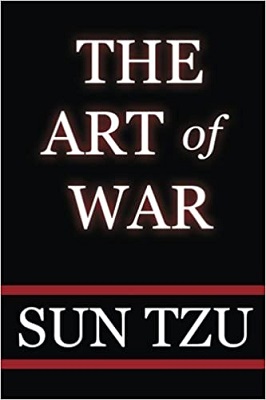 Sun Tzu wrote his classic guide to military strategy over two thousand five hundred years ago, but its teachings are still influential to this day. Even now, politicians, military leaders, businessfolk, and everyday individuals draw on the profound teachings in this book. It may have been originally intended as a Chinese warfare strategy, but the principles and philosophies in the chapters of this classic can be adapted to help anyone gain an advantage over their opponents in life.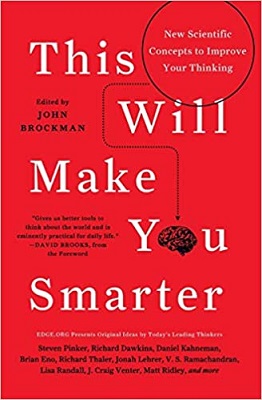 This compilation of insanely smart yet still accessible scientific ideas will challenge what you think you know about science and the world around you.
John Brockman gathered some of the world's greatest visionaries and influential minds to pose one question; which scientific concept should everybody understand in order to become a smarter version of themselves? Their answers dance from the realms of economics, physics, psychology, philosophy, sociology, and beyond.
The book includes contributions from the likes of Richard Dawkins, Brian Eno, Nicholas Carr, and Sam Harris. It covers an incredible range of topics, everything from controlling attention, conquering your fear of the unknown, tapping cognitive intelligence, the multiple possible origins of life, and effective theorizing, just to name a few.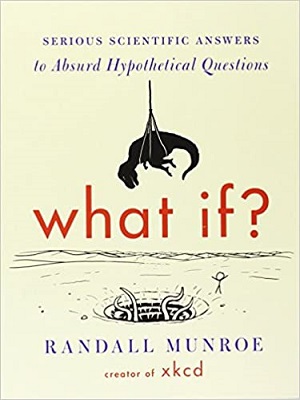 Ex NASA scientist Randall Munroe is the creator of the hugely popular website XKCD; 'a webcomic of romance, sarcasm, math, and language'. At times, he's racked up over a million visitors to his hilarious yet wildly informative site every day, so he's no stranger to ridiculous hypothetical science questions. Questions like "What would happen if the moon went away?" or "How fast can you hit a speed bump and live to tell the tale?"
And so, like any true science geek with a sense of humor, Munroe decided to tackle these questions head-on. This is a fascinating, insightful, witty, and downright absurd collection of hypothetical What If questions that will open up a world of scientific knowledge while making you giggle along the way.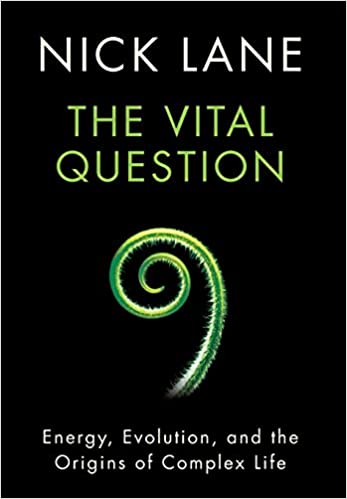 In The Vital Question, the award-winning biochemist turned author Nick Lane tackles some of humanity's biggest questions about the origins of life and the very structure of existence.
The Earth is overflowing with life in all forms, from the depths of the oceans to the forests, mountains, and skies. Yet as a species, we still understand very little about the nature of existence and how life came to be. There are incredible similarities between many of the world's most juxtaposed organisms, but what is it that unifies every plant and animal in existence?
Lane believes that the answer lies in energy. He theorizes that everything in the universe exists on a shared voltage that underpins life itself.
This thought provoking read is not for the faint hearted, but those willing to stick with it will gain insights into the very nature of existence that will change the way you think about life, death, and the world around you.
Conclusion
These fascinating essential reads will help to expand your knowledge and make you smarter. Whether it's knowledge of ourselves, knowledge of history, or knowledge of the wider world and the cosmos we live in, reading books like these is the very best way to become smarter and have fun doing it. Happy reading!
Check out these other great posts!
7 Amazing Books Like Gone Girl
8 Amazing Realistic Fiction Books of All-Time
7 Amazing Children's Books about Disabilities