The Lincoln Lawyer books are a series of detective novels by best-selling American author Michael Connelly.
The debut title was published in 2005, and since then, Connelly has penned a further six installments, and readers cannot get enough. The series has proved so popular that book one, The Lincoln Lawyer, was adapted into a 2011 blockbuster movie starring Matthew McConaughey. And more recently, the books have inspired a smash hit Netflix TV show of the same name.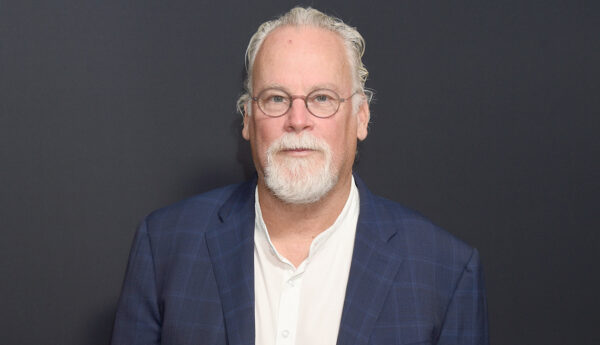 But nothing compares to Michael Connelly's original novels, so if you haven't read them yet, I highly recommend you give them a try.
The Lincoln Lawyer Books in Order
| Sr. No. | Title | Publication Date | Print Length | Publisher | Where to Buy |
| --- | --- | --- | --- | --- | --- |
| 1 | The Lincoln Lawyer | October 3, 2005 | 656 pages | Little Brown | Amazon |
| 2 | The Brass Verdict | October 14, 2008 | 656 pages | Little, Brown and Company | Amazon |
| 3 | The Reversal | October 5, 2010 | 389 pages | Little, Brown and Company | Amazon |
| 4 | The Fifth Witness | April 5, 2011 | 672 pages | Little, Brown and Company | Amazon |
| 5 | The Gods of Guilt | December 2, 2013 | 400 pages | Little, Brown and Company | Amazon |
| 6 | The Law of Innocence | November 10, 2020 | 432 pages | Little, Brown and Company | Amazon |
| 7 | Resurrection Walk | November 7, 2023 | 400 pages | Little, Brown and Company | Amazon |
| 8 | The Black Echo | January 21, 1992 | 384 pages | Little, Brown and Company | Amazon |
| 9 | The Poet | January 1, 1996 | 434 pages | Little Brown & Co | Amazon |
| 10 | Blood Work | January 1, 1997 | 481 pages | Little Brown and Co. | Amazon |
| 11 | The Late Show | July 18, 2017 | 448 pages | Little, Brown and Company | Amazon |
| 12 | Void Moon | December 7, 1999 | 391 pages | Little, Brown and Company | Amazon |
There are seven books in the Lincoln Lawyer series to date, and below, I'll list them all in order. I'll also provide a short summary of each one so that you can get started on your reading journey right away.
To get the most out of the series, it's best to read the books in the order they were published.
Have a look at the table below:
1. The Lincoln Lawyer (2005)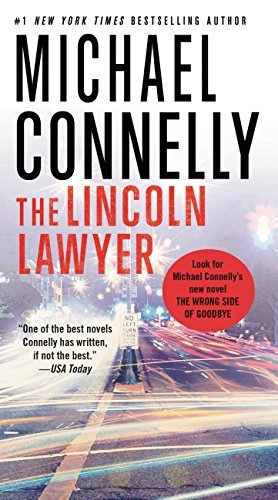 Working out of the back of his iconic Lincoln Town Car, Los Angeles criminal defense attorney Mickey Haller takes on any case offered to him.
Most of the time, his clients are drug dealers and small-time gangsters, but this latest case is different. A rich kid from Beverly Hills has been accused of brutally assaulting a woman. Yet, evidence suggests he didn't do it. And so, for the first time in a long time, Mickey is defending a high-paying client who could actually be innocent.
But his good fortune doesn't last long. Soon, the case begins to crumble, and both the victim and the suspect are not who they seem.
2. The Brass Verdict (2008)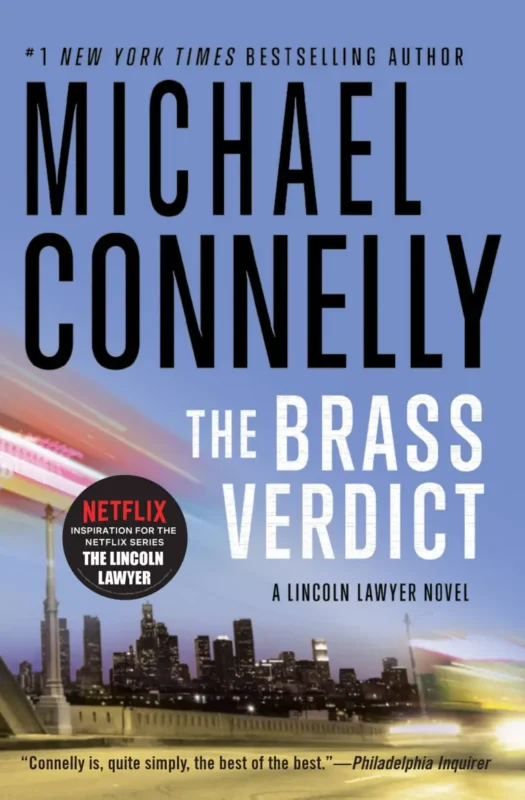 Mickey Haller has had a hard time recently, and he's taken some leave from work. But now he's ready to get back in the saddle and resume his career as a defense lawyer.
Then, his fellow attorney, Vincent, passes away, and Mickey unexpectedly inherits all his clients, including a high-profile, big-money murder case. If Mickey can pull off an innocent verdict, it'll be just the kind of boost his reputation needs.
But there's one problem. His half-brother, Detective Harry Bosch, is convinced that one of Mickey's recently inherited clients is guilty of the crime. And now, Mickey must do all he can to defend a man who may be plotting to kill him.
3. The Reversal (2010)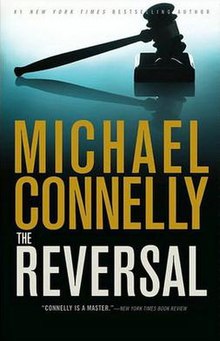 Mickey Haller is taken aback when he's summoned to prosecute a case on behalf of the Los Angeles County District Attorney. As a defense lawyer at the top of his game, working for the prosecution isn't something he normally does. But this particular case is so intriguing, and he can't help but accept the offer.
Jason Jessup has spent more than two decades on death row after being convicted of killing a twelve-year-old girl. But recently, new DNA evidence has emerged, which suggests he may be innocent.
And so, with the help of his right-hand man, Harry Bosch, Haller agrees to lead the prosecution case. But if they find out the truth behind this years-old crime, they'll have to dig deep into the past, where some secrets wish to remain buried.
4. The Fifth Witness (2011)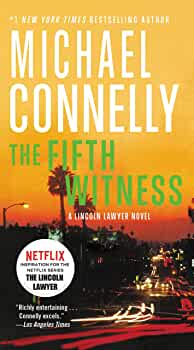 Defense lawyer Mickey Haller used to spend his time keeping LA's criminals out of jail. But in these economically challenging times, much of his work is now helping people avoid foreclosure on their homes.
But his latest foreclosure case is a little more dramatic than the rest. For the last eight months, Mickey has been helping his client Lisa Trammel to keep her house. And so far, it has worked. But now, the CEO of the bank who loaned her the capital has been found brutally murdered. And Lisa is the prime suspect.
5. The Gods of Guilt (2013)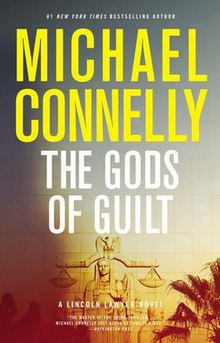 Mickey Haller is tasked with defending Andre La Casse, a "digital pimp" accused of murdering one of 'his girls.'
But the victim was no ordinary prostitute; she was Gloria Dayton, Mickey's former client and personal friend. He rescued Gloria and helped her restart her life, or so he thought. But it seems that his help may have been her downfall, and now, she's dead.
And so, Mickey must overcome his grief and guilt to find out what really happened to Gloria before the ghosts of his past swallow him whole.
6. The Law of Innocence (2020)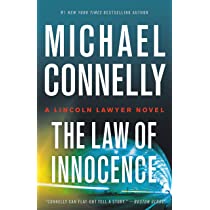 Mickey Haller is riding high after winning his most recent case. But on his way home from the courtroom, he's pulled over by police, and when they search his vehicle, they find a corpse in the trunk.
The body belongs to one of his former clients, and now, Mickey is in for the fight of his life. After working on hundreds of murder trials, he knows exactly what to expect in the coming weeks and months. He'll need to build his case alone, from behind the bars of his cell.
But with so much solid evidence stacked against him, can he successfully defend himself in court and prove that he's been framed? He can only pull it off by tracking down the actual killer.
7. Resurrection Walk (2023)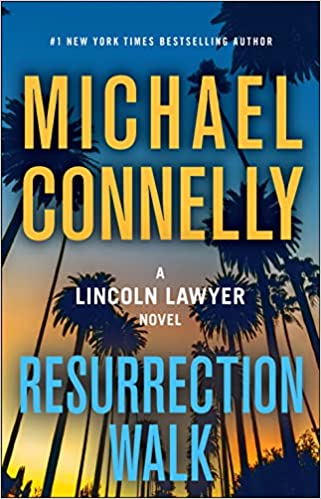 After a stint of success, defense attorney Mickey Haller is down on his luck again. The only clients he's managing to secure are the ones with no chance of winning.
His latest long-shot case involves a woman who has spent the last four years in prison for murdering her husband. Even after all this time, she still swears she's innocent, but deep down, Mickey doesn't believe a word she says. Still, with a bit of help from his half-brother and former LAPD detective Harry Bosch, Mickey reluctantly takes on the case.
But as Bosch reviews the evidence, he discovers a discrepancy that doesn't add up. It seems like Mickey's client's plea of innocence may have been true after all.
Other Books by Michael Connelly
Michael Connelly isn't just famous for his Lincoln Lawyer/Mickey Halley series. He also has several other series and standalone novels to explore, too. So below, I'll list them all in reading and publication order.
Fans of the Lincoln Lawyer series will recognize Harry Bosch as Mickey Haller's paternal half-brother. But before he appeared alongside Mickey in a supporting role, the LAPD detective took center stage in his own series.
Here's a full list of the Harry Bosch books in reading and publication order.
1. The Black Echo (1992)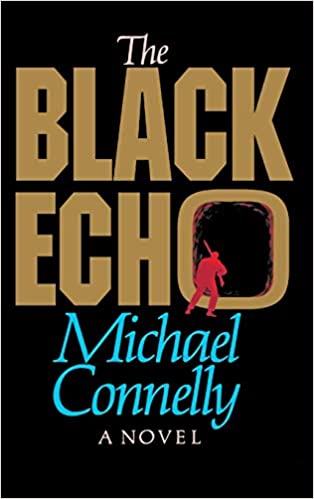 LAPD homicide detective Harry Bosch faces a tough day on the job when he learns that a fellow soldier with whom he fought side by side in the Vietnam War has been found dead. His body was discovered inside a drainpipe at Mulholland Dam, and now, Bosch must relive the horrors of the war and enter a dark underground world to catch the killer.
The Jack McEvoy Books
This fast-paced series stars a crime-beat reporter named Jack McEvoy, who is dragged into the dark world of serial killers when his homicide detective brother dies on the job.
Here's a full list of the Jack McEvoy books in reading and publication order.
1. The Poet (1996)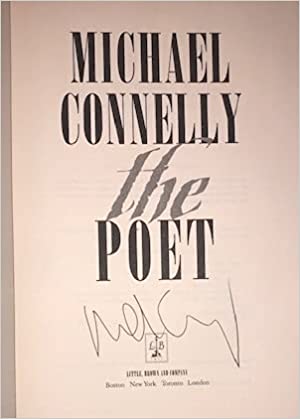 It's the story that crime reporter Jack McEvoy hoped he'd never have to write. But for his late brother's sake, he must follow the clues of this terrifying mystery to the end of its dark and dangerous trail. But the serial killer he seeks is still at large, and the latest victim could be McEvoy himself.
The Terry McCaleb Books
The Terry McCaleb series follows a former FBI agent who has retired from his job to undergo a complex heart transplant surgery. But while he should be relaxing and recuperating at home, he quickly finds himself thrust back into the dangerous world of crime, corruption, and espionage.
Here's a full list of the Terry McCaleb books in reading and publication order.
1. Blood Work (1998)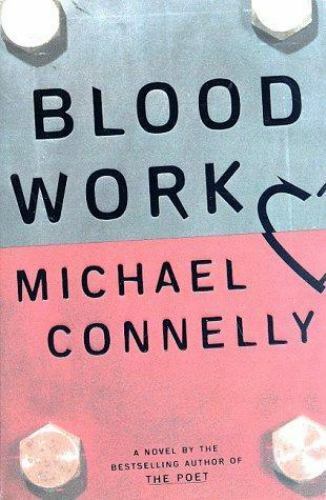 Terry McCaleb is under strict instructions from his doctor to take it easy and avoid any stress. But a conversation with Graciella Rivers changes all that instantly. Graciella's sister Gloria has been killed in the most inhuman way imaginable. And now, Terry knows he has no choice but to bring her murderer to justice, even if it kills him.
The Renée Ballard Books
The most recent mystery series by Michael Connelly stars a tenacious detective named Renée Ballard. Renée is one of the LAPD's toughest young cops, but in the misogynistic world of the police force, she has to fight to prove herself on the beat.
Here's a full list of the Renée Ballard books in reading and publication order.
1. The Late Show (2017)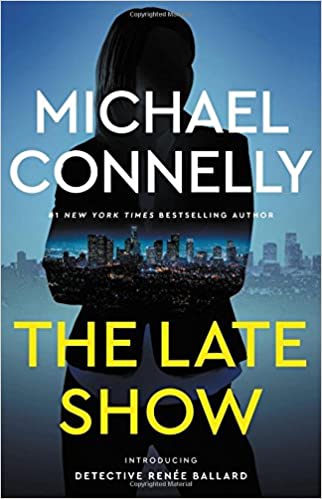 After filing a sexual harassment complaint against a colleague, Detective Renée Ballard has been demoted to the night shift. Policing the Hollywood hills in the hours of darkness is frustrating at best. But one night, she's faced with an assignment she's determined not to give up at dawn.
A prostitute has been beaten and left for dead, and meanwhile, a young woman has been killed in a shooting at a nightclub. And so she goes against her boss's orders and continues her investigations by day, working herself to the bone to crack the case.
Michael Connelly's Standalone Novels
Michael Connelly has written multiple bestselling standalone novels throughout his career. Here they are in the order they were published.
1.Void Moon (1999)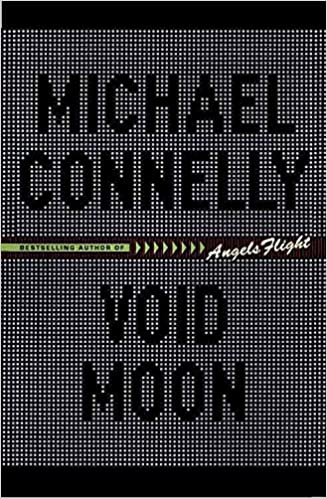 Whizzing around LA in her shiny Porsche, Cassie Black looks like the epitome of beauty and style. But what most people don't know is that Cassie has just been released from a six-year prison sentence. And now, she's heading back to her old profession to commit the ultimate heist.
Conclusion
The Lincoln Lawyer series is one of the most gripping and addictive detective sagas of the 21st century. So, if you haven't explored the books yet, I highly recommend you give them a try.
Are you already a fan of Michael Connelly's work? If so, I'd love to hear your reviews and recommendations. Drop me a comment in the box below!