"A sad soul can kill you quicker than a germ" – Travels with Charley, 1962.
John Steinbeck couldn't find anything better than these words to define his compassion towards the marginalized.
In most of his works, Steinbeck was always keen on addressing people that the society chose to overlook. And perhaps that was the first reason behind the Nobel Prize that he received.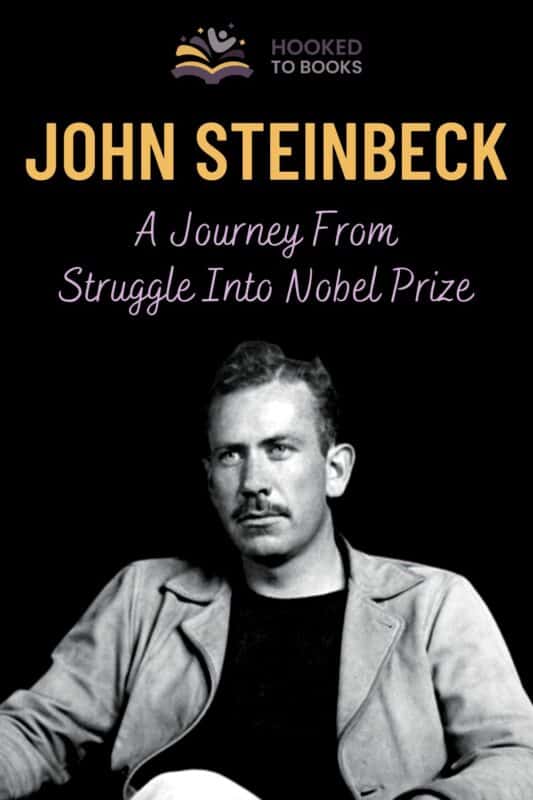 Steinbeck believed in the power of thought. His books have invited millions to look closely at the realities of life, no matter how harsh they are. He thought that acknowledging such hardships was the inevitable step toward solving them.
If Steinbeck's works can do that, then how about his own life? That was the question that intrigued me to write this article. In the John Steinbeck biography, we'll see how Steinbeck grew to be one of the greatest American authors.
Birth and Family
John was born in 1902 in Salinas, California. He grew up happily alongside his three sisters. His father, John Ernst Steinbeck, had to work a bunch of jobs to provide for his family. But his main profession, later on, was being the Monterey County treasurer.
John's mother, Olive Hamilton, used to work as a school teacher. She's thought to be the one who inspired John through her passion for reading and writing.
Steinbeck's family tree traces to the rural valleys of Germany. The family name was "Großsteinbeck" before John's grandfather shortened it.
Early Life
Like most of the genius people, Steinbeck was a bit shy in his childhood. He liked to roam around Salinas, looking at the ranchers and paying attention to their stories.
Those two interests were the main factors that shaped Steinbeck's later works. He'd written about the misunderstood framers who dreamt of owning their lands.
He described the endless shatter of their dreams upon the many economical hardships that faced the country.
Steinbeck started showing a deep love for reading when he was 9. "Le Morte D'Arthur" was one of his first reads ever. "When I first read it," said Steinbeck, "I must have been already enamored of words because the old and obsolete words delighted me."
When he turned 14, he was determined to pursue writing as a profession. That's why he often locked himself in his bedroom for hours on end to write poems and stories.
"I used to sit in that little room upstairs," said Steinbeck, "and write little stories and little pieces and send them out to magazines under a false name and I never put a return address on them…I wonder what I was thinking of? I was scared to death to get a rejection slip, but more, to get an acceptance."
Education: One of the Famous Dropouts
Steinbeck wanted to perfect his writing skills, but he didn't have a clear plan. To please his parents, and especially his mother, he decided to take a chance and enroll at Stanford University in 1919. There, he took a bunch of courses on writing and history.
For 6 years, Steinbeck didn't care about his education. Eventually, he dropped out in 1925 without getting a degree.
It wasn't all bad, though. In 1923, Steinbeck became interested in the works of William Emerson Ritter, one of the most acclaimed American biologists. This encouraged him to explore the great world of ecology later in his book "Sea of Cortez."
Career Timeline
As you might already know, the professional life of Steinbeck was full of great achievements. Throughout his career, he wrote 16 novels, 6 non-fiction works, and 2 short story collections. To keep things organized, I'll approach Steinbeck's career one decade at a time.
The '20s
After dropping out of school, Steinbeck had no time to waste. In 1926, he decided to move out to New York, searching for decent job opportunities.
He managed to work as a newspaper reporter and a construction worker at the same time. But expectedly, he didn't like where he stood.
"I had a thin, lonely, hungry time of it," said Steinbeck in 1935. "I remember too well the cockroaches under my washbasin and the impossibility of getting a job. I was scared thoroughly. And I can't forget the scare."
That's when Steinbeck decided to return back to California, but things weren't bright there either. He had to work as an estate caretaker, then as an employee at a fish hatchery.
By 1929, during that harsh, depressing period, Steinbeck finished his first novel "Cup of Gold". He built it loosely on the life of Sir Henry Morgan, a famous Welsh privateer.
Understandably, this novel lacked the depth that was later portrayed in Steinbeck's novels. And with the Great Depression getting closer, this novel was doomed to fail.
The '30s
During those tough times, Steinbeck was lucky enough to meet Carol Henning, his first wife. They got married in 1930 and lived in the Steinbeck family summer cottage in Pacific Grove, California.
By that time, they were struck by the calamities of the Great Depression, just like everyone else. "Financially we are in a mess," said Steinbeck in a letter to a friend, "but 'spiritually' we ride the clouds."
Despite those obstacles, Steinbeck was able to finish his second book "To a God Unknown" in 1933. Sadly, this novel didn't receive the commercial appreciation that it was entitled to, mainly because of the poor financial situation back then.
Nevertheless, it's one of the richest works that Steinbeck has ever written. He burst a lot of the amazing ideas that he amplified in the following years.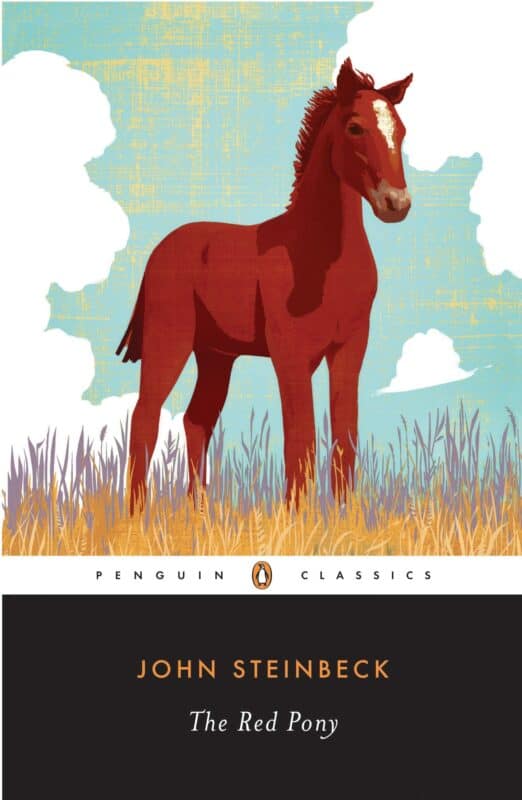 In 1933, Steinbeck started publishing "The Red Pony." In each of its four stories, he began reflecting on the interesting lives of the ranchers who thrived in Salinas Valley. This was such an important step in his career. He knew by then that he was especially interested in exploring the stories of the marginalized.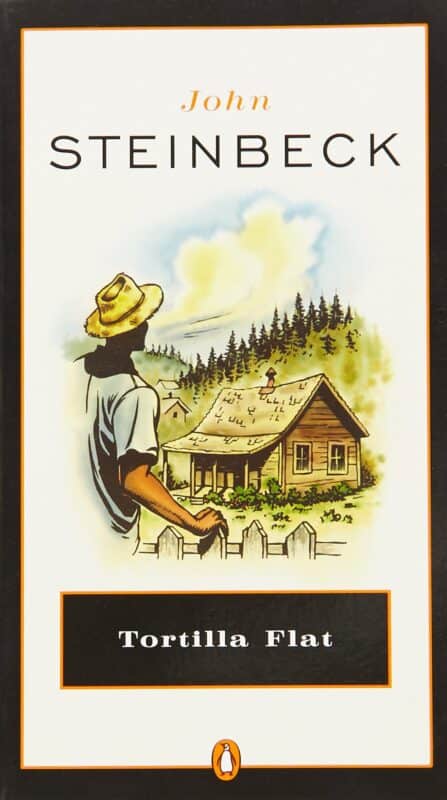 By 1935, Steinbeck heaved a sigh of relief after publishing his first commercially successful book, "Tortilla Flat." It told the story of paisanos who struggled to merge into the society of Monterey, California.
In spite of that, those paisanos cared about more trivial concepts like friendship, good company, and wine.
This novel was valued the most by people who were still suffering from the consequences of the Great Depression.
They found it as a fun work of escapism and carelessness. This novel got even more fame when it was adapted into a film starring Spencer Tracy and Hedy Lamarr.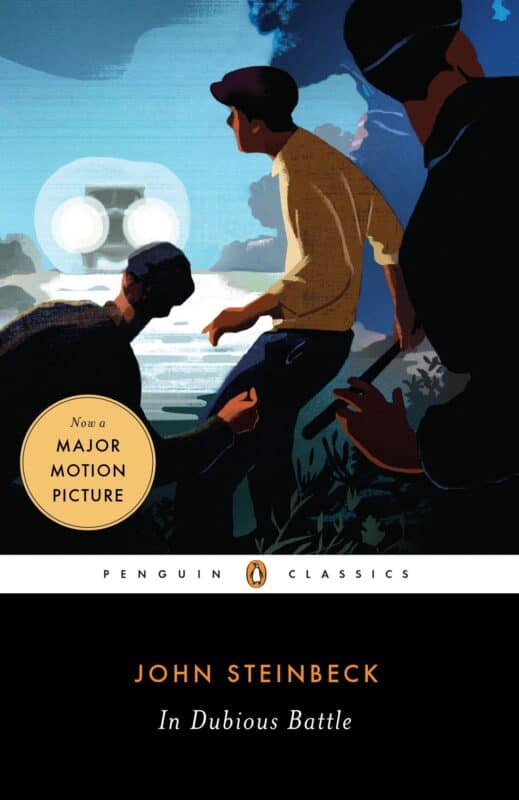 For the first time, Steinbeck decided to widen his scope and address the misery of the whole Americans after the Great Depression. "In Dubious Battle", was a 1936 novel that told the story of abused farmers who were trying to organize strikes for the sake of fair wages.
I absolutely love how Steinbeck explored the concept of group behavior in this novel. It's fascinating to learn how one man can coax a large group of people into action. And as the central figure gets more ruthless, the quicksands of power start to reveal.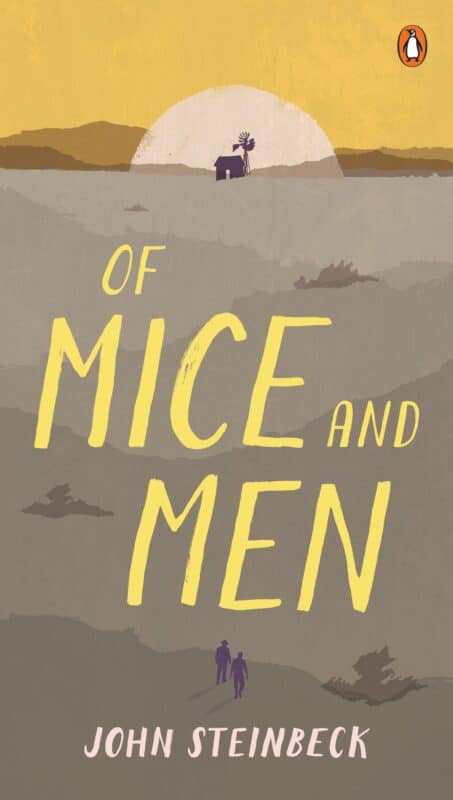 In 1937, Steinbeck released "Of Mice and Men," a novel that became one of his most beloved works. Loosely based on his own journey, he told the story of two friends who're trying to secure jobs in the Salinas Valley. With one of the characters suffering from mental disability, you're set to enjoy a "little study in humility" as Steinbeck describes it.
Later on, this novel was adapted into three movies as well as a Broadway play.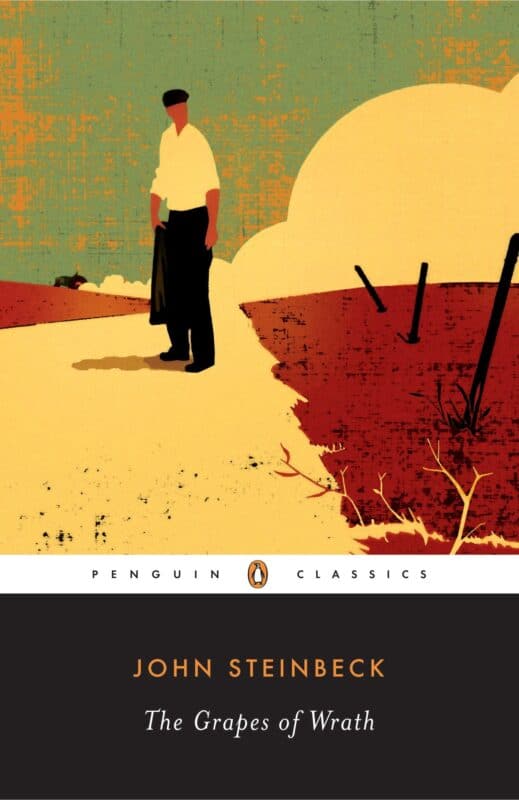 During the Great Depression, many families were abandoning their homes in search of jobs. Even if they found something, they were the victims of discrimination as locals viewed them as outsiders.
With an amazing effort, Steinbeck traveled to a bunch of areas in California to correctly depict these events in his book "The Grapes of Wrath" in 1939.
"I must go over into the interior valleys," said Steinbeck to his literary agent, "there are about five thousand families starving to death over there. The states and counties will give them nothing because they are outsiders. But the crops of any part of this state could not be harvested without these outsiders. I'm pretty mad about it."
The '40s
In my opinion, Steinbeck was at his best in the '30s. Yet he managed to dazzle his audience with a bunch of great books in the following years.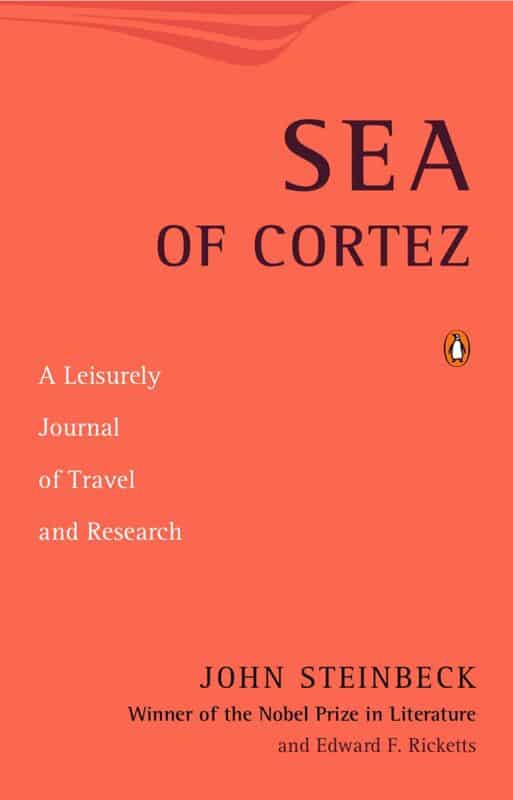 Contrary to what most people think, the "Sea of Cortez" (1941) was John's favorite work, according to Elaine, his third wife. It depicts the journey he had with his best friend, Edward F. Ricketts, into the Gulf of California.
It's such an interesting read for people who want to connect to Steinbeck on a personal level. As a plus, you'll get to know some cool facts about marine biology!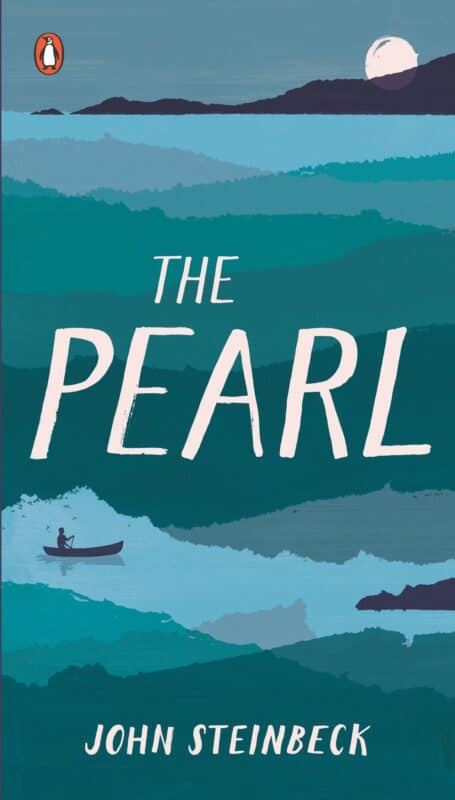 In 1947, Steinbeck wrote another piece that should be way more famous today. "The Pearl" speaks about a poor diver who collects pearls. After his son was denied medical care due to poverty, he found a large pearl that had a potential of unlimited fortune.
Steinback uses this storyline to showcase humans' pure evil. He illustrates that through the deeds of the diver's neighbors, who grew envious of him shortly after his lucky incident.
The '50s and '60s
Steinbeck died in 1968 as a result of congestive heart failure, which was mainly precipitated by his long history of heavy smoking. The case was so severe that doctors believed it was a long time coming. That's why Steinbeck's works started to decline gradually starting from the '50s.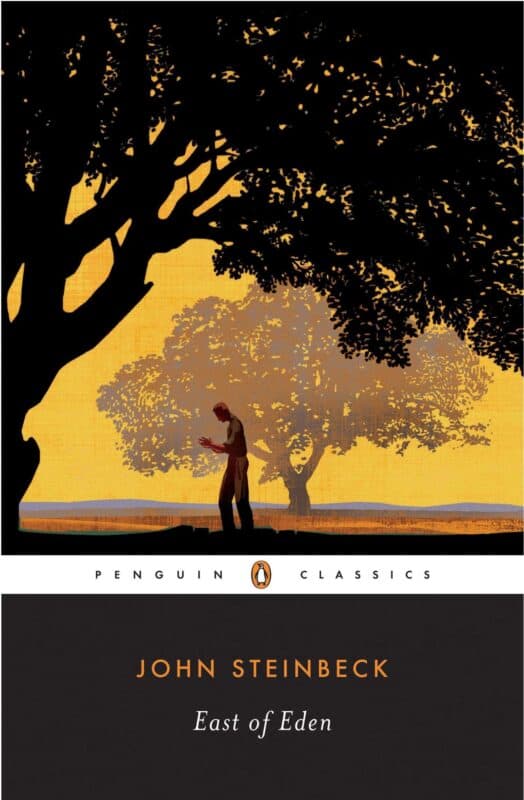 In 1952, Steinbeck wrote his last major novel that describes his hometown. According to Elaine, he wanted to leave an updated description of the Salinas Valley for his young kids, 6 and 4 years old at this time.
Fun fact, Steinbeck views the "East of Eden" as his best novel. "I think everything else I have written has been, in a sense, practice for this," said Steinbeck.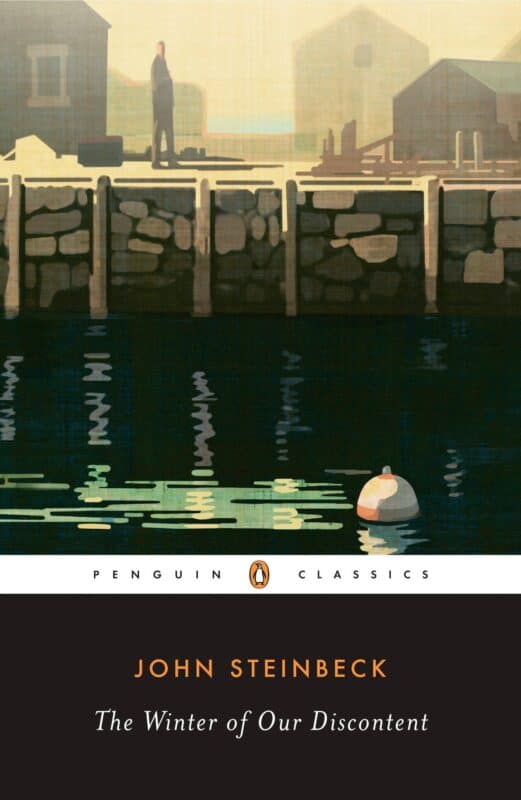 By 1961, Steinbeck left his last legacy with the novel "The Winter of Our Discontent." And what a finale that was!
Steinbeck controversially explored the concept of the American dream. He told the story of a decent store clerk that gradually abandons his morals after his family pushes him to pursue wealth.
This novel asks an extremely important question that has puzzled humans for so long. Do we have to tromp on each other in order to reach our goals? I'll leave this for you to figure out.
Awards
Collecting the full awards received by a huge name like John Steinback in one article is rather hard. However, I must highlight his most famous awards as a humble deed to commemorate his efforts.
New York Drama Critics' Circle Award for "Of Mice and Men", 1938.
Pulitzer Prize, Fiction Award for The Grapes of Wrath, 1940.
King Haakon Liberty Cross (Norway) for The Moon Is Down.
Nobel Prize for Literature, 1962.
Honorary Consultant in American Literature to the Library of Congress, 1963.
United States Medal of Freedom, 1964
Final Thoughts
The vast majority of John Steinbeck's novels showed the rich compassion that he felt toward the overlooked people in our society. The Grapes of Wrath, Of Mice and Men, and In Dubious Battle were focused on highlighting the dreadful repercussions that the Great Depression left.
Some people might find the fact that he dropped out of college inspiring. And it's true that Steinbeck didn't benefit that much from Stanford, but that shouldn't be a one-size-fits-all plan.
Steinbeck already had a talent. He just had to wait for the right moment to shine. It's actually amazing that he managed to do that right after that major economical crisis.
What do you think about those John Steinbeck facts? Do you know another writer who lived in similar conditions? Share with me in the comments!