At A Glance: Our Top 5 Picks for Inspirational Books to Read for the New Year:
At the end of each decade, the one question that inevitably pops up into everyone's head is: "What have I accomplished?"
The answer can be motivating or outright depressing, depending on your situation. The passage of time becomes pronounced around the new year. And every hesitation, every regret, resurfaces and haunts us.
The good news is that it's a new decade. You have a blank slate. You can reinvent yourself, learn from your mistakes, and finally align yourself with your vision.
But the "New Year's Resolution" has become a meme!
Yes, every year you tell yourself that you're going to go to the gym, read more self-help books, start a business, develop healthier relationships, find your true north, etc.
And you follow through for a week or two. Unfortunately, after a while, your motivation plummets and you're back to square one!
The problem is that the daily grind chips away from our inspiration and willpower. A routine can be helpful, but it can also consume us.
If you haven't put the necessary systems in place that can boost and push you towards the right direction, it's only natural to fall off the wagon.
One of the simplest and most effective things you can do in order to have a great 2022 — and a wonderful decade — is to read more books!
12 Books To Read For The New Year
I know what you're going to say… "Reading will help me reach my goals? I don't think so!"
If you think that, perhaps you haven't been reading the right books. And I'm here to correct that!
I believe in what Zig Ziglar said so succinctly:
"People often say that motivation doesn't last. Well, neither does bathing — that's why we recommend it daily."
That's why I'm creating this list, so you can visit this page every month and take a sip of motivation. Trust me, there are books that can change your life!
IMAGE
PRODUCT
FEATURES
PRICE
The Alchemist
• Formats: Kindle, Audiobook, Hardcover, Paperback, Mass Market Paperback & Audio CD
• Paperback: 208 pages
The 7 Habits of Highly Effective People
• Formats: Paperback
• Paperback: 432 pages
The Subtle Art of Not Giving a F*ck
• Formats: Kindle, Audiobook, Hardcover, Paperback & Audio CD
• Hardcover : 224 pages
The Life-Changing Magic of Tidying Up
• Formats: Kindle, Audiobook, Hardcover, Paperback & MP3 CD
• Hardcover: 224 pages
How To Live Like Your Cat
• Formats: Hardcover & Paperback
• Paperback
The Practice of Natural Movement
• Formats: Kindle & Hardcover
• Hardcover: 480 pages
The 4-Hour Workweek
• Formats: Kindle, Audiobook, Hardcover, Paperback & Audio CD
• Hardcover: 416 pages
The Long Walk
• Formats: Kindle, Audiobook, Library Binding, Paperback & Mass Market Paperback
• Paperback : 320 pages
Over the Top
• Formats: Kindle, Audiobook, Hardcover, Paperback & MP3 CD
• Paperback: 336 pages
Atomic Habits

• Formats: Kindle, Audiobook, Hardcover, Paperback & Audio CD
• Hardcover: 320 pages
Loserthink

• Formats: Kindle, Audiobook, Hardcover & Paperback
• Hardcover: 256 pages
The Red Book
• Format: Hardcover
• Hardcover: 404 pages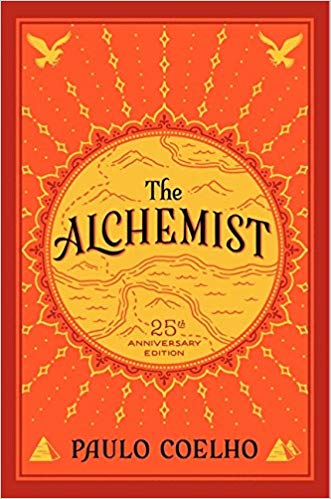 This is the month where you need to take advantage of the rush of energy that comes with the New Year.
"The Alchemist" is an allegorical story about following your dreams and trusting your vision.
Paulo Coelho is a master at looking into your soul and highlighting your true desires. It's bold yet abstract, filled with educational fables, applicable to everyone's lives.
An inspiring read to start the year strong and use those creative muscles.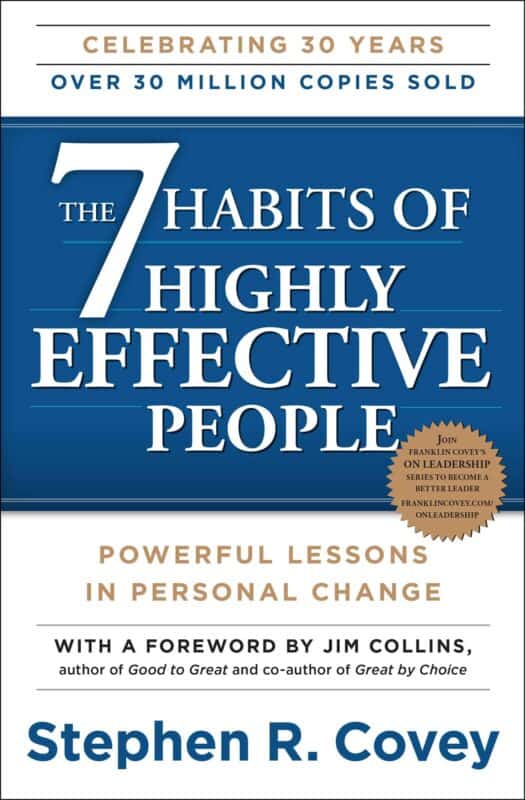 You've just woken up from all the festivities and celebrations… And life hits you hard!
There's so much to do, so many loose ends you have to take care of, it's getting frustrating.
Fortunately, Stephen Covey knows exactly how to help you harness your inner power and create a schedule based on YOUR strengths.
This book is the zenith of self-help books. Instead of focusing on superficial "habits," it dives deep into the mental aspect of building long-term, character traits.
I read this book at least once a year and every time I find something new to add to my life.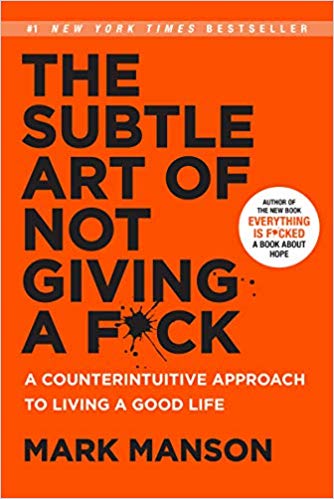 OK, you're officially in the "I'm in a rut" zone. It's still cold outside, there isn't a big holiday to look forward to, and everyone is starting to piss you off (or is it just me?!).
Time for some good ole fashioned stoicism… But with a twist.
This is a book that exceeded my expectations. If I'm being honest, I thought it'd be another macho, pull-yourself-up-by-the-bootstraps manual.
But Mark Manson is a clever dude. He understands nuance and the unique challenges of modern life.
If you work in an office, you'll find this book particularly useful.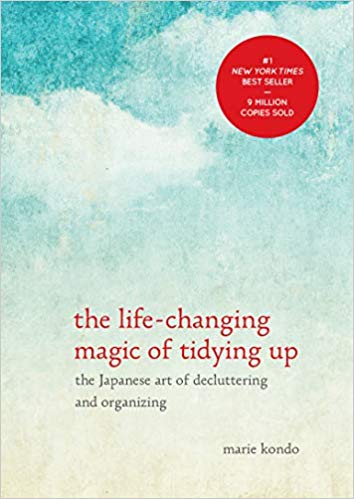 Renewed energy. Nature is blooming. It's time for spring cleaning!
I'm one of those people who work behind a pile of papers and don't care. And every time I make an effort to tidy up, it gets even worse the next week. Truth is, I drive people crazy!
"How can you focus when there's chaos around you?"
And you know what? They're probably right. To my surprise (not really…) my brother gave me this really special book by Marie Kondo.
I don't want to give away her principles, but it's basically an organizational system that focuses on categorizing different aspects of your space.
The core idea here is to have control over your environment.
Decluttering your house could inspire you to declutter your life, who knows. 🙂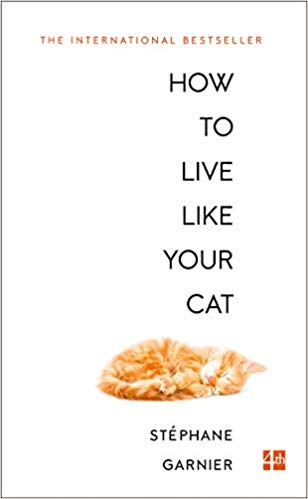 More light, more energy!
When I was still in school, May was the worst month. We had to sit inside, while the world was celebrating life, waiting for the summer to come.
But do you know who's able to be comfortable, regardless of the environment they're in?
CATS!
Oh yeah, these fury balls of energy can teach us a lot about life. And Stephane Garner made the effort to collect all his observations about our feline companions in a short, punchy, and lighthearted book.
If you find yourself:
Rushing out of bed each morning
Having a stiff body
Having mild anxiety 24/7
The weirdest animal on earth can help you out.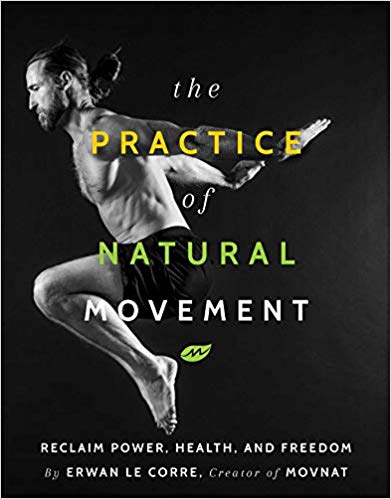 Hey, what are you doing inside? It's June already! Get out and get some vitamin D.
If you tend to spend most of your time at work in front of a screen (like me), one of the best things you can do for yourself is to participate in what the author calls "Natural Movement."
It's unfortunate that this book is considered revolutionary. Modern life made us forget what's our natural environment. We have to relearn our instincts.
In any case, Erwan does a great job of explaining the whys and hows. This is an encyclopedia of movement.
Beware, you might be tempted to make drastic lifestyle changes after reading the book.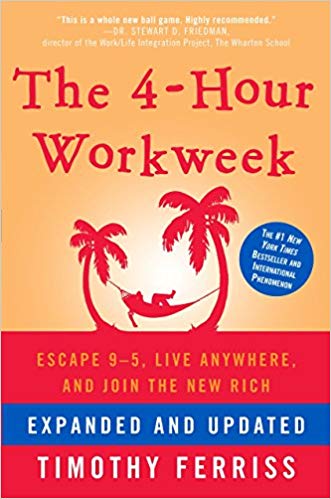 This is where the mid-year slump happens. Everyone seems to be on vacation, having fun and getting tanned, yet you're slaving away at the office.
What if I told you there's a book out there that can truly inspire you to leave your 9-5 and be your own boss?
Bullshit, right?
Well, Tim Ferris disagrees. He believes everyone can have a 4-hour workweek and enjoy life.
(4 hours might be an exaggeration. The goal is semi-retirement!)
If you put in the work, I promise you that from now on, you'll get to spend every summer however YOU want.

At this point, you want to relax and recharge your batteries.
No need for heavy-duty books. A well-written fiction book can boost your energy.
"The Long Walk" can be an intense read at times, but it's also very inspiring. You'll feel like you're there, with the protagonist, taking the steps alongside him.
After-all, August should be all about getting ready for the final push…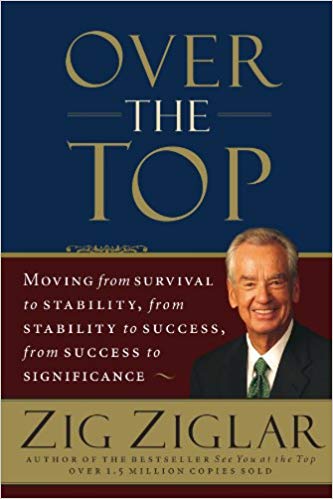 From the beach to grinding away.
Most people hate September. It's a reminder that the colder months are approaching.
I think it's the best month to make plans for the last quarter.
And what's a better way to rekindle the fire in your belly other than reading a book by Zig Ziglar himself?
Packed with motivational quotes, it'll inspire you to take big steps towards finishing the year strong!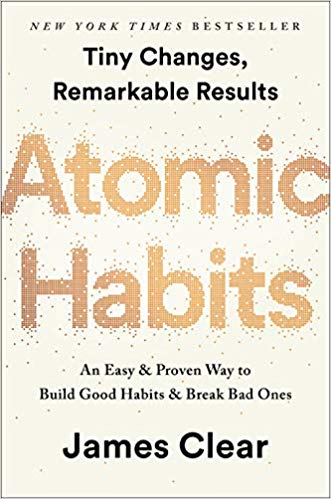 I tend to fall off the wagon around October.
"Oh, this year is almost over. I did whatever I was supposed to do. Let's call it a day…"
If this sounds familiar, I suggest you check out this book.
James Clear strays away from the conventional "hustle and grind" mindset and focuses more on developing healthy habits that foster a successful (and happy) life.
It's a best-seller for a reason.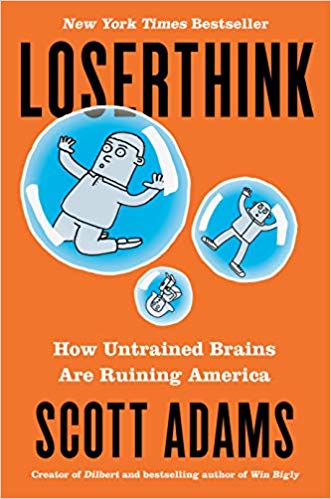 Perhaps the busiest time of the year.
If you want to punch your supervisor or cuss out an uptight manager… Well, don't!
Instead, learn "How Untrained Brains Ruin America." You'll understand why very smart people make serious mistakes because of their unchecked egos.
Plus, realize that you might be somewhat responsible for your life!
Scott Adams is a controversial figure that doesn't fear to speak his mind and offers his unfiltered opinion.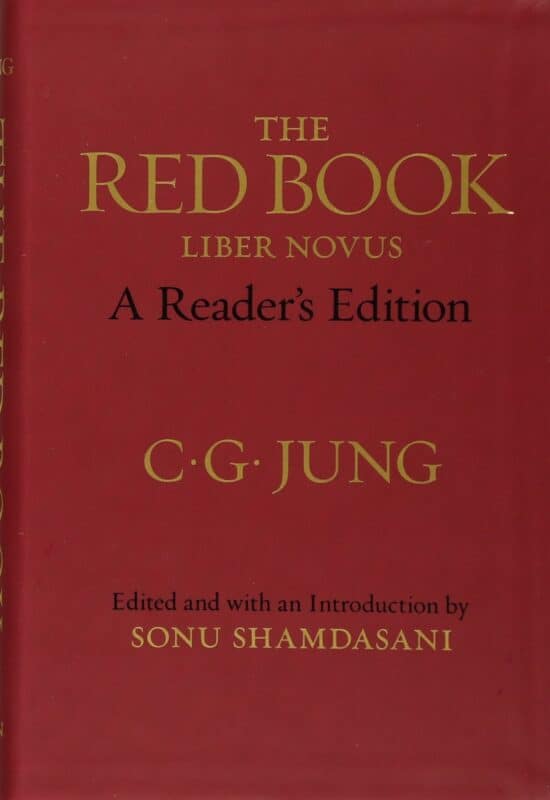 Here and back again.
It's time for introspection. It's time to look back at what you've accomplished, what you truly desired but didn't go after.
Truth is, inspiration comes from within. Sure, books can help fan the fire but there's a point where you have to motivate yourself.
I've suggested Jung numerous times, both online and offline. "The Red Book" might be the most "earth-shattering" and inspiring books to read for the New Year.
Proceed with caution.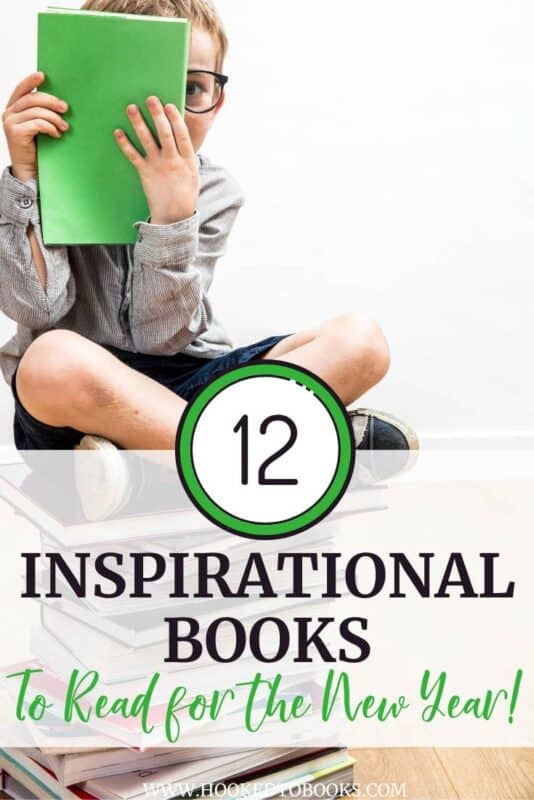 Are You Ready for 2022?
I have a feeling that this decade is going to change the course of human history. I might be overdramatic, but I stand behind this statement.
If you want to be prepared for the new paradigm shifts, it's important to let go of the old ones.
Make 2022 the year where you start living life on your terms.
I hope my recommendations for books to read for the New Year will help you. See you out there!
P.S. Do you have any suggestions for me? If you think there's a book I should read in 2022, comment below!
About the Author
George Kourakos is an ad-man by day, a writer by night. He is a mathematician with a creative side. Working full time as a copywriter, George wants to explore his creative side by writing about his favorite topics.