"Tell me, what is it you plan to do with your one wild and precious life?" – Mary Oliver
A friend recently told me a story: "I met a man that drove a truck for 48 years while his wife was tending to the home. He said, 'I was trying to make sure we had a good retirement ahead of us.' He lowered his head, 'but only I get to retire now.' My heart buckled when he said that. I felt his guilt, regret, and sorrow to my core. His wife passed away shortly before his retirement."
In a culture that glorifies work and believes happiness is found materialistically, retirement isn't a common consideration for people in their 20's and 30's.
Breadwinners feel the tension between wanting to spend more time with their loved ones and chasing the Joneses.
Luxury is continuously being redefined, the watermark of "basic needs" rises, and the burn-out of trying to be enough is exhausting.
[socialpug_tweet tweet="Nevertheless, workers are beginning to buck against corporate slavery, the tyranny of systemic oppression, and archaic power systems. People want freedom. Is there a possibility that semi-retirement could be within reach for the masses?" display_tweet="Nevertheless, workers are beginning to buck against corporate slavery, the tyranny of systemic oppression, and archaic power systems. People want freedom. Is there a possibility that semi-retirement could be within reach for the masses?"]
…Yes! There is a growing sub-culture in America, pioneered by mavericks like Mr. Money Mustache, that aims for an unseen middle-road. It's called semi-retirement.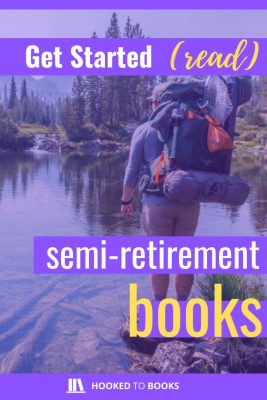 Semi-Retirement is Now a Realistic Goal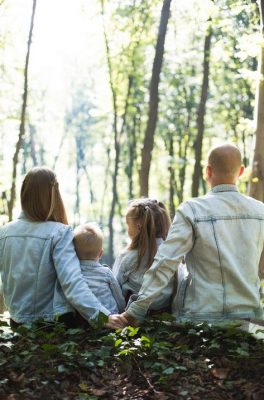 For a 24-year old middle-class-or-below citizen of the United States, retirement is an untouchable fantasy far in the distant future.
Unless you're a lottery-winner or Silicon-Valley entrepreneur, you've got decades ahead of you.
But you have more choices than you realize.
The creative bridge between Life and Work, posited by Clyatt and Zelinski, is semi-retirement.
And although the book The 4-Hr Workweek is a personal favorite of mine, I do admit that it amplifies the spread between normal and idealistic. Jumping from 50 hours to 4 hours seems too far for many to take the leap of faith.
Still, Tim Ferriss' book instills critical messages that are valuable for anyone considering semi-retirement, such as embracing The New Rich, and realizing that free time must be filled with passionate activity. Free time does not equal happiness.
Semi-retirement is about balance, freedom, and embracing the joy of life itself.
We commonly ask questions like, "How much money do we need to be happy?" but we forget to ask, "How much leisure time could I fill with purposeful, passionate activity?"
The trades we make will serve our lives best if they are intentional.
Semi-retirement will not convert you into a joyful person who's life abundantly radiates meaning.
How Can I Take Practical Steps Toward Semi-Retirement?
Ok, your interest is piqued. Your heart is full of hope. Now what? How can you begin considering a life that you design, rather than a life full of work shoved down your throat?
1. Start by investigating what others are doing.
I'm not talking about looking at what the sheep are doing. I'm not talking about the masses.
Ignore them. Forget them.
They aren't the enemy, but they will distract you and their lifestyles might taunt and tempt you as you begin to attempt a mindset shift.
I'm talking about the subculture of early retirees, semi-retirees, lifestyle business owners and creative freelancers.
If you have a friend who owns a small business, buy her a meal or coffee and pick her brain.
Do you know a solopreneur? Reach out to them and see if you can spend a little time together.
2. Ask yourself if you can really commit to counter-cultural lifestyle.
This may seem simple, especially if you're presently feeling desperate to get out of your lifeless desk job.
But I would encourage you to ask this question multiple times over a series of weeks so that you can experience the question during different emotions. Shifting your lifestyle isn't a one-time jump.
It's a life-style.
It's a lifetime of not fitting into the crowd. It's a lifetime of having less money.
3. Join a Community like Early-Retirement.org
In order for us to sustain an upstream effort, we either need tremendous self-initiative or like-minded friends.
Not all of us are mavericks who can buck the system for decades without a second glance.
Consider joining a group like early-retirement.org and seeking out relationships that are on the same journey you are.
4. Read the 3 books below as soon as you can.
Two of these books are also appropriate for traditional retirement (Clyatt and Zelinkski's). Ferriss' book is the most popular, but for many can come across as too far out of reach.
5. Analyze the rewards, count the costs.
This is where the rubber meets the road. How much money do you need to live? Back into this question by looking at the next few decades of life.
Three Inspirational Books to Starting to Live the Rest of Your Life
Deciding to get back your life and enjoying living the moment is something that cannot happen overnight.
If you are a breadwinner, just the mere thought of deciding to work fewer hours may feel like a selfish act because you have people depending on you.
Working fewer hours means earning less than usual and maintaining your lifestyle may be a bit of a challenge.
Are you emotionally, psychologically and physically prepared to start a new lifestyle?
These books offer inspirational advice and practical tips on how to get adequate financial resources.
You'll learn that you do not need to have millions of dollars before retiring and that you can work smarter to live your dreams.
It's great to learn that there are "shortcuts" and tricks to living like a millionaire without having to be one.
Work Less, Live More: The Way to Semi-Retirement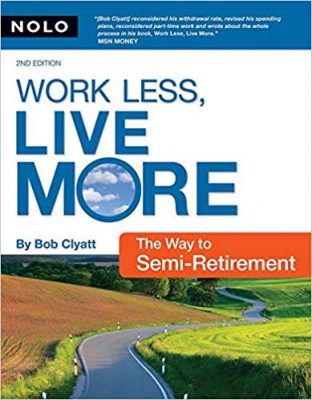 Ready to pursue the rest of your life? Get going with Work Less, Live More. Finalist for The Publishers Marketing Association's 'Benjamin Franklin Award.'
Professionally, you're experiencing the success that years of hard work brings — but the long hours are taking their toll, and you're burning out fast.
Fortunately, there's an alternative to the grind: Semi-retirement. Work fewer hours, realize your goals and dreams, spend time with your loved ones — and do it all years, even decades, before the "normal" retirement age of 65.
With Work Less, Live More and a little planning, you can do it. The book provides a rational investment system based on Nobel Prize-winning research, a safe lifelong withdrawal plan and sensible spending guidelines.
More importantly, the book provides the inspiring stories and insights of many successful early semi-retirees, walking proof that meaningful work — rather than full-time work — is both fulfilling and rewarding.
The 2nd edition focuses on every age group — especially "late bloomers" who may feel way behind.
It also includes more information on healthcare issues.
If you're ready to pursue the rest of your life, turn to Work Less, Live More and get going!
The 4-Hour Workweek: Escape 9-5, Live Anywhere, and Join the New Rich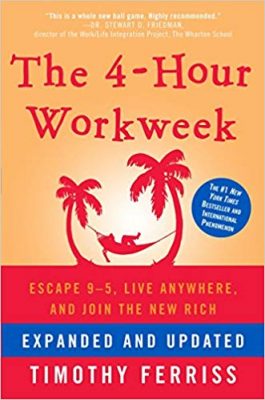 Forget the old concept of retirement and the rest of the deferred-life plan–there is no need to wait and every reason not to, especially in unpredictable economic times.
Whether your dream is escaping the rat race, experiencing high-end world travel, or earning a monthly five-figure income with zero management, The 4-Hour Workweek is the blueprint.
This step-by-step guide to luxury lifestyle design teaches:
• How Tim went from $40,000 per year and 80 hours per week to $40,000 per month and 4 hours per week
• How to outsource your life to overseas virtual assistants for $5 per hour and do whatever you want
• How blue-chip escape artists travel the world without quitting their jobs
• How to eliminate 50% of your work in 48 hours using the principles of a forgotten Italian economist
• How to trade a long-haul career for short work bursts and frequent "mini-retirements"
The new expanded edition of Tim Ferriss' The 4-Hour Workweek includes:
• More than 50 practical tips and case studies from readers (including families) who have doubled income, overcome common sticking points and reinvented themselves using the original book as a starting point
• Real-world templates you can copy for eliminating e-mail, negotiating with bosses and clients, or getting a private chef for less than $8 a meal
• How Lifestyle Design principles can be suited to unpredictable economic times
• The latest tools and tricks, as well as high-tech shortcuts, for living like a diplomat or millionaire without being either
How to Retire Happy, Wild, and Free: Retirement Wisdom That You Won't Get from Your Financial Advisor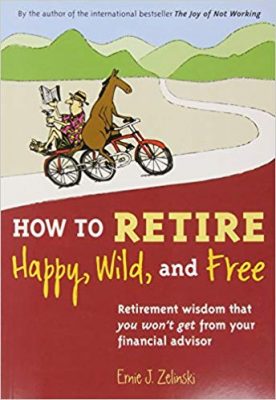 How to Retire Happy, Wild, and Free offers inspirational advice on how to enjoy life to its fullest.
The key to achieving an active and satisfying retirement involves a great deal more than having adequate financial resources; it also encompasses all other aspects of life — interesting leisure activities, creative pursuits, physical well-being, mental well-being, and solid social support.
World-class author and innovator Ernie J. Zelinski guides you to:
Gain courage to take early retirement; in fact, the earlier the better.
Put money in proper perspective so that you don't need a million dollars to retire.
Generate purpose in your retirement life with meaningful creative pursuits.
Follow your dreams instead of someone else's.
Take charge of your mental, physical, and spiritual health.
Better envision you retirement goals — including where you want to live.
Above all, make your retirement years the best time of your life.
What sets this retirement book apart from all the others is its holistic approach to the fears, hopes, and dreams that people have about retirement. This international bestseller (over 110,000 copies sold in its first edition) goes way beyond the numbers that are often the main focus of retirement planning in most retirement books.
There are many ingredients of a happy retirement and several retirement planning tools that help retirees plan for their retirement in new and more meaningful ways.
One of the most powerful tools is The Get-a-Life Tree that you won't find in any other retirement books.
In short, the retirement wisdom in this book will prove to be much more important than how much money you have saved.
How to Retire Happy Wild, and Free helps readers create an active, satisfying, and happy retirement in a way such that they don't need a million dollars to retire.
You Might Also Like…