If there's anything that any college student understands, it's the financial burden of buying textbooks. Even after tuition, rent, dorm costs, parking passes, and meal plans, the entire long process of buying textbooks still looms overhead.
Also synonymous with college is being on a budget — Ramen, coupons, and frozen meals are a big deal to any college kid. We understand that in a big way, which is why we've rounded up five of the best websites to buy or rent inexpensive textbooks from the comfort of your laptop.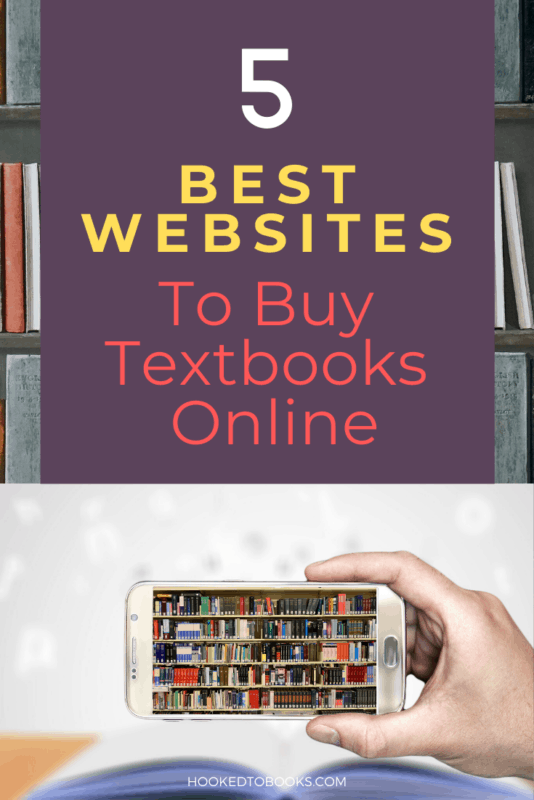 Why are textbooks so expensive?
For many college students, the process of renting and buying textbooks can be financially and mentally stressful. A Bureau of Labor Statistics report showed that textbook costs increased a whopping 88 percent from 2006-2016 and that pairs with college tuition itself rising over 60%.
According to Business Insider, a big part of the problem is that most of the textbook industry is dominated by just five major publishers. When renting and buying used books became a big part of college student's lives, publishers started to add new access code bundles that often force students to buy their textbooks new.
top of it all, edition updates and new content can work to quickly make older books obsolete.
What to look for when shopping for textbooks?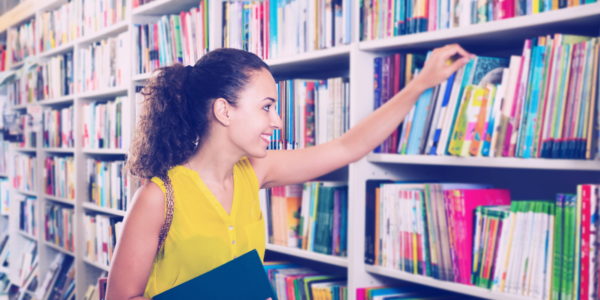 There are lots of options and categories to consider when buying or renting used textbooks for your college classes. For instance, you may want to look into renting your books virtually.
If you're required to have — or simply prefer — an actual bound book, you want to make sure that you're buying something in good condition. You'll also want to keep in mind other requirements for your textbooks.
For example, are you required to buy an access code along with your textbook? If so, does your rented textbook come with one, or is that an additional cost?
You'll also want to ensure that things like lab manuals and workbooks aren't written inside of, and you want to make sure that you're buying or renting the correct edition.
Obviously, one of the most important pieces of shopping for used textbooks online is choosing the right vendor for your purchases. You'll want to find a reputable site that puts your shopping experience first, making it possible to categorize your searches and find books that are in good condition.
Buying textbooks online is a much easier — and much less expensive — way to shop for your required college texts, and many places have made it their missions to speed up the entire process.
Where should you shop?
The 5 best websites to buy textbooks online
Online-retailer eCampus offers new, used, and electronic textbooks and class materials for its college student patrons. Their company mission of providing affordable and fast options for college students manifests in low prices and fast shipping, making the eCampus an easy and effective marketplace for college book needs.
In addition to renting and buying, you can also sell your own textbooks on the site as well. With its reward program, you can rack up points that help you take up to $20 off of your textbook order, and free shipping over $35 means that almost every order you place ships for free.
The eCampus platform also allows for any returns within 25 days of purchase, and you can always extend your rentals if needed. eCampus's slogan says it all: "Textbooks Easy. Fast. Cheap!"
On BiggerBooks, you'll find tons of deeply discounted books to rent, buy, and even sell. The platform cuts prices steeply, offering more than 90% off of list price for a lot of their books.
It's an incredibly easy site to use — just search and go — and even includes eTextbooks as well. You'll get free shipping when you spend over $59 on their site, and you're always guaranteed to be able to return your books within 25 days with no questions asked.
To make shopping with BiggerBooks even better, the site offers Daily Deals for new, daily discounts on their orders.
Biblio is a great place for finding that unique item on the booklist for a fraction of a bookstore price. The site has over 100 million used, rare, and out-of-print titles to choose from, making it a sure thing that you'll find what you're looking for.
The family-owned, independent company prides itself on offering carbon-neutral shipments, and they have a 30-day return guarantee for books off of their site.
Social responsibility is a big deal for Biblio, and they've used profits from book sales to build 16 public libraries in South American villages. When you're looking for an out-of-print title or a rare book, Biblio is a great pick.
With RedShelf, digital textbooks meet valuable study tools to make your textbook buying and renting experience that much better. The digital books on their site go for up to 80% off of print price, and they're not just books.
You can do everything from highlighting and annotating to creating flashcards and building study guides directly from the text. You'll also be able to generate MLA citations from the book itself and collaborate with other students from within your digital books.
Second Sale has millions of used titles to buy on its site — over 10 million, to be exact — starting at just $3.78 with free shipping. You can simply search for the book you're looking for, and you'll find everything from popular titles to law textbooks.
Aside from their 30-day return guarantee, Second Sale also gives you instant cash offers on any books you may want to sell to them. The books that they sell to you are also inspected by hand for quality, so you know you're getting a good one when you purchase.
Shopping for (and studying) textbooks may never be quite fun, but that doesn't mean that you should settle for expensive retailers or campus bookstore prices.
With the eCampus, Bigger Books, Biblio, RedShelf, and Second Sale, you'll be able to purchase the books and materials you need without crazy markups on an already expensive experience.
Did we miss your favorite textbook retailer? Let us know in the comments or on social media, and know that we're always here to make your reading experiences cheaper, quicker, and more fun.
About the Author
At the ripe old age of 3, Susannah decided that life was just a blank canvas and took Magic Marker to the newly installed carpet in her room just to "see what happened."
She's taken that approach to life since, curious about pretty much everything. She earned a journalism degree from Texas A&M University with the mission of making asking questions and telling stories her life, and since then has done everything from social media strategizing and content creation on the national level to writing a career column for USA TODAY.
Susannah is a high school teacher and yearbook adviser with a huge passion for reading (Harry Potter is her absolute favorite) and is excited to bring another book-loving voice to Hooked to Books.