At A Glance: Our Top 5 Picks for Motivational Books of All Time:
Life can be a pretty rough ride, especially amid today's hectic pace.
Trying to juggle all the responsibilities that get thrown our way while attempting to achieve our goals and chase after our dreams isn't easy, but that's just the roller coaster of life – there are many ups and just as many downs.
Our journey is sure to pass through high and low points, but the real challenge is picking yourself up to continue where you left off, and keeping up the effort once you reach the top to avoid falling back down. In other words, the real challenge is staying motivated.
Today, we're presenting you with the top 10 best motivational books to help you keep your fire shining bright!
IMAGE
PRODUCT
FEATURES
PRICE
Man's Search for Meaning by Viktor E. Frankl
• Formats: Kindle, Audiobook, Hardcover, Paperback, and Mass Market Paperback
• Paperback: 192 pages

View on Amazon

Daring Greatly How the Courage to Be Vulnerable Transforms the Way We Live, Love, Parent, and Lead by Brené Brown
• Formats: Kindle, Audiobook, Hardcover, Paperback, and Audio CD
• Paperback: 320 pages

View on Amazon

The Subtle Art of Not Giving a Fuck A Counterintuitive Approach to Living a Good Life by Mark Manson
• Formats: Kindle, Audiobook, Hardcover, Paperback & Spiral-bound
• Paperback: 236 pages

View on Amazon

The Power of Now A Guide to Spiritual Enlightenment by Echart Tolle
• Formats: Kindle, Audiobook, Hardcover, Paperback & Audio CD
• Paperback: 256 pages

View on Amazon

You Are a Badass How to Stop Doubting Your Greatness and Start Living an Awesome Life by Jen Sincero
• Formats: Kindle, Audiobook, Hardcover, Paperback & Mass Market Paperback
• Paperback : 296 pages

View on Amazon

Blink The Power of Thinking Without Thinking by Malcolm Gladwell
• Formats: Kindle, Audiobook, Hardcover, Paperback & Mass Market Paperback
• Paperback : 296 pages

View on Amazon

Make Your Bed Little Things That Can Change Your Life…And Maybe the World by William H. McRaven
• Make Your Bed Little Things That Can Change Your Life…And Maybe the World by William H. McRaven
• Hardcover

View on Amazon

A New Earth Awakening to Your Life's Purpose by Eckhart Tolle
• Formats: Kindle, Audiobook, Hardcover, Paperback & Audio CD
• Paperback: 336 pages

View on Amazon

The Alchemist A Fable About Following Your Dream by Paulo Coelho
• Formats: Kindle, Audiobook, Hardcover, Paperback & Mass Market Paperback
• Paperback: 208 pages

View on Amazon

The 7 Habits of Highly Effective People Powerful Lessons in Personal Change by Stephen R. Covey
• The 7 Habits of Highly Effective People Powerful Lessons in Personal Change by Stephen R. Covey
• Paperback: 432 pages

View on Amazon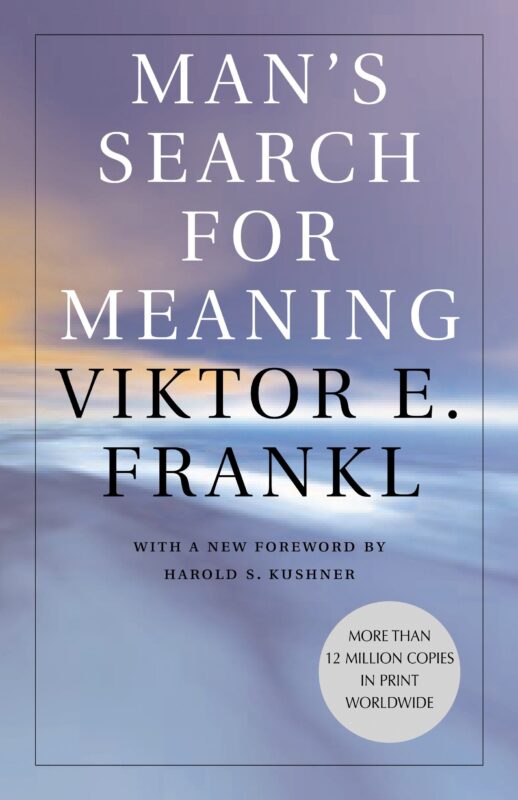 Man's Search for Meaning is a timeless masterpiece written by the established Psychiatrist Viktor E. Frankl.
It's been called "one of the outstanding contributions to psychological thought" by Carl Rogers, "one of the great books of our time" by Harold Kushner, and "an enduring work of survival literature" by the New York Times.
In this seminal book, Frankl shares in-depth his experience living in the Nazi concentration camps.
He discusses the lessons that such a life has taught him when it comes to spiritual survival and offers his valuable insight exploring the will of humans to find meaning despite of being surrounded by the worst circumstances.
In his book, Frankl proposes a convincing argument that you can't really avoid suffering. You can, however, choose how you'll cope with your suffering and the significance that this suffering holds to you.
By doing so, you'll have a renewed purpose for moving forward – isn't this the core meaning of motivation?
Translated into more than 50 languages and sold over 16 million copies, Man's Search for Meaning is undoubtedly a book for the generations that offers guidance for anyone in need of motivation.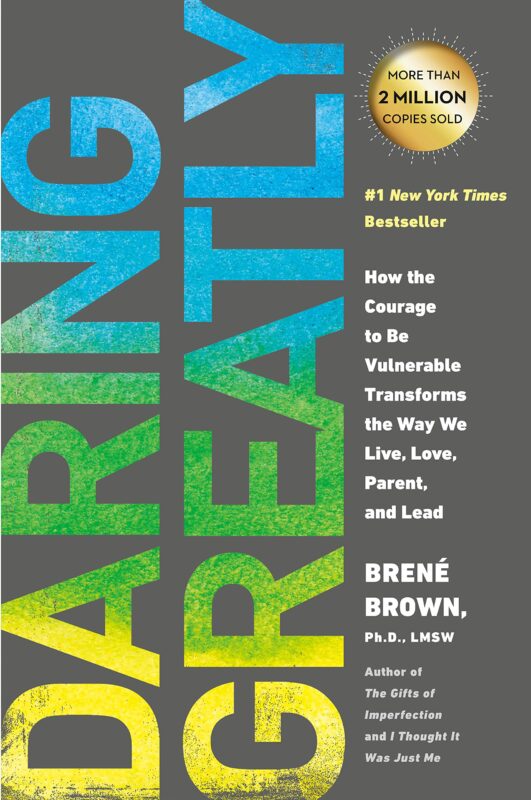 Daring Greatly is a perfect example of the thought leader Brené Brown's unique outtake on self-help and motivation.
This fascinating book steps out of the conventional self-improvement concepts that you can find by the ton in most motivational books, bringing a fresh view on how to deal with modern-day struggles.
Daring Greatly isn't about teaching you how to win or how to avoid loss. Instead, it aims to help you discover courage in a world where the "never enough" attitude dominates, and feeling afraid is pretty much second nature.
This book also talks about how common it is for people to suffer from a lack of self-worth. It suggests that believing you're not important or deserving is a universal challenge.
The solution? According to Brené, it's to embrace your vulnerability as a potential source of joy and love, just as much as it can be the core of fear and hate.
To embrace vulnerability, you need great courage – which is where Daring Greatly comes in. This is definitely a must-read for anyone feeling like they're out of motivation to resolve the most fundamental issues within themselves.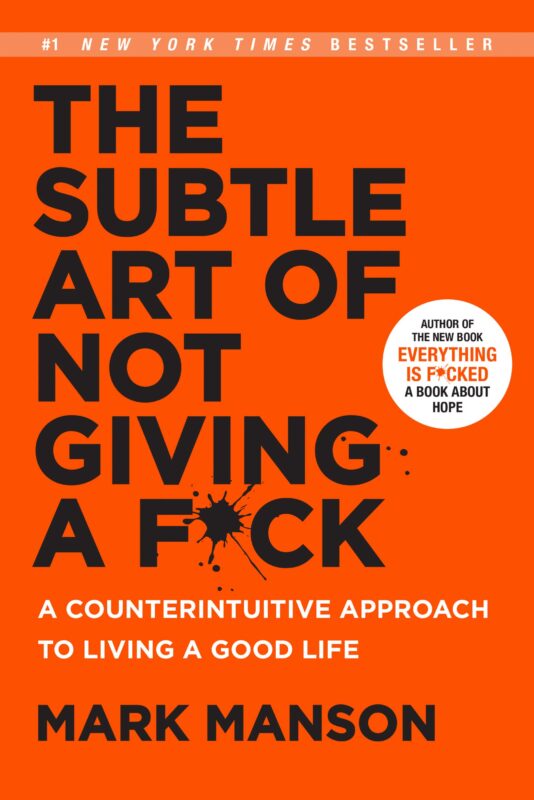 Sometimes, motivation is best served with a dose of tough love to keep things in check. In all honestly, Mark Manson's ability to "tell it as it is" is unmatched, which is one of the main reasons his bestseller The Subtle Art of Not Giving a F*ck got so popular so fast.
In this unique self-help guide, Manson doesn't sugarcoat things. He turns the tables on those who kept telling us that positive thinking is the key to a happy, rich life.
Stop trying to be positive all the time – that's the jest of this book and the best way to achieve our goals according to Manson.
He makes one heck of an argument (backed up by both academic research and poop jokes) that once we accept our faults, fears, and uncertainties, once we stop running from painful truths, we can begin to really understand what we need to do to become happier.
All in all, this book is a refreshing take that counters the usual "let's all feel good" mindset that most motivational books aim to promote.
Spirituality-linked motivation is a topic that's well talked about in many self-development books out there. However, no one quite does it like Eckhart Tolle in his bestseller The Power of Now.
Having sold more than 2 million copies worldwide and translated into over 30 foreign languages, this exceptional book takes readers from all over the globe onto a fulfilling journey of spiritual enlightenment that goes beyond simple principles and platitudes.
The author's goal here is to help you discover your true, deepest self so that you can reach the ultimate level of personal growth and spirituality.
Only by unraveling your genuine self, will you be able to unlock the doors of self-motivation.
The Power of Now starts by introducing readers to enlightenment and its enemy, the mind. Tolle awakens them to their role in creating pain and shows them how to establish a pain-free identity.
This book doesn't stop at how spiritual guidance can change your own life but also discusses how it can affect the world. Once you accept your real identity, the world is yours to change, one step at a time.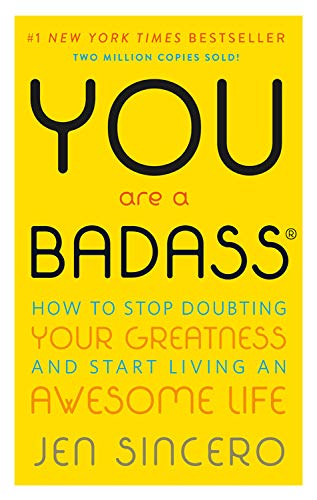 If you're in the market for a powerful motivational book but you still want it to be a fun read, then you need to add this book to your reading list – asap. Even more so if you're interested in life design.
You Are a Badass by Jen Sincero is a self-help book designed to help those who desperately want to improve their lives without getting busted doing it.
It's an entertaining how-to guide where Jen delivers 27 bite-sized chapters full of hilariously inspiring stories, simple exercises, wise advice, and a healthy dose of swear words.
Her goal is to help people recognize and change the self-sabotaging habits and ideals that they developed along the way.
You Are a Badass is all about you understating why you're holding yourself back.
Then, the author attempts to humorously motivate readers to turn around their lives by overcoming all that's stopping them from getting what they want and accepting the things that simply can't be changed.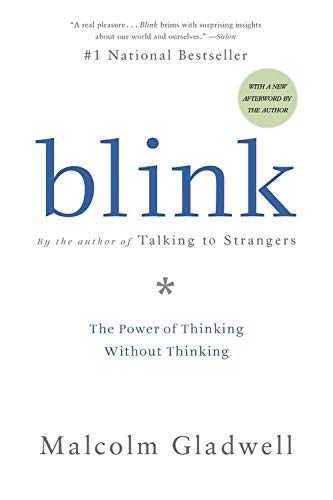 Many people often have a hard time making decisions, even when it's simple things. If this sounds familiar or you always end up second-guessing yourself, this book offers the motivation you need to become more confident.
Written by Malcolm Gladwell, author of the landmark bestseller The Tipping Point, this book once again approaches the way we understand the world from a highly intriguing point of view.
As the title suggests, Blink discusses how we think without thinking; the series of instant mental thoughts that conjure decisions made in the blink of an eye.
It also answers, in detail, the question of why some people are excellent decision-makers while others seem to never catch a break.
This book explains why instinct works so well for some but totally fails for others by analyzing the secret behind the non-reason of people's best decisions.
Additionally, it provides valuable insight into the principles of remarkable decision-making, pushing you to conquer anxiety and hesitation issues.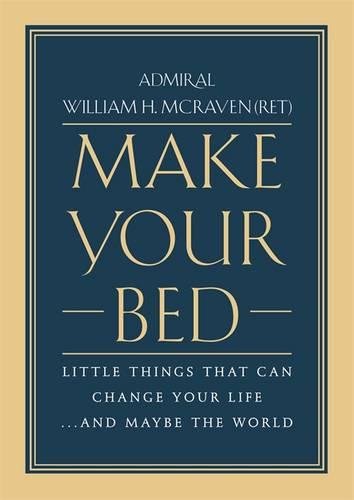 On May 17, 2014, Admiral William H. McRaven addressed the graduating class of the University of Texas at Austin with an inspiring speech that, later on, became the base of a #1 New York Times bestseller book described by the Wall Street Journal as "should be read by every leader in America".
In his speech, inspired by the university's slogan "What starts here changes the world", McRaven shared the 10 principles he learned during Navy Seal training that helped him overcome all sorts of challenges in his training, his long Naval career, as well as throughout his life.
He explained how anyone can make use of these simple lessons to change themselves and the world for the better. McRaven's speech went viral, gaining more than 10 million views thanks to its evident clarity and precious insight.
If you want to change the world, start off by making your bed – this is how it all started.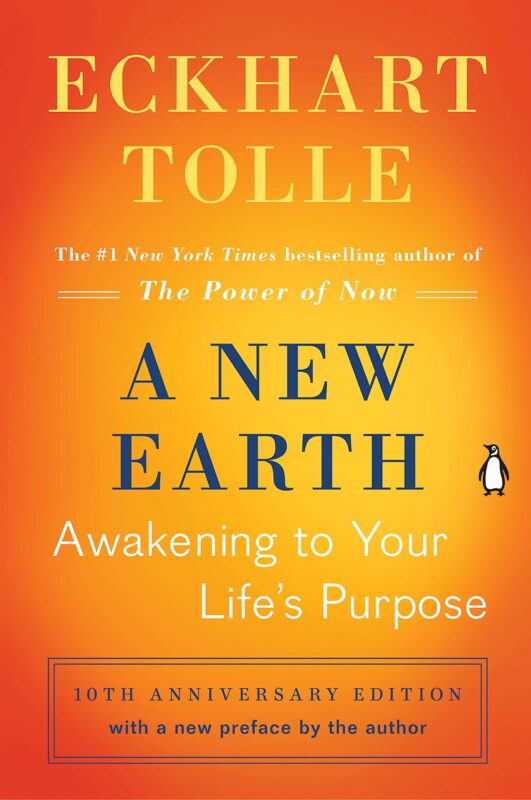 Following up on his phenomenal spiritual guide The Power of Now, thought master Eckhart Tolle hits us with the motivational masterpiece: A New Earth: Awakening to Your Life's Purpose.
This book presents an excellent opportunity for you to overcome your hardships, turn them into strengths, and ultimately make peace with your inner self. A New Earth helps you dive beyond the superficial reasons of your suffering to reach the deep roots causing it.
From grief and anger all the way to jealousy and depression, Tolle sheds light on such conflicts, encouraging readers to surpass their ego-based consciousness and head towards a happier, more fulfilling state of mind.
This book was even featured in Oprah's Book Club. After reading it, she called the book a "wake-up call for the entire planet", which makes perfect sense as it does awaken your perspectives.
A New Earth can be a fantastic reference for you to go over and over when some motivation is due, or you can simply flip to specific chapters that speak to you the most.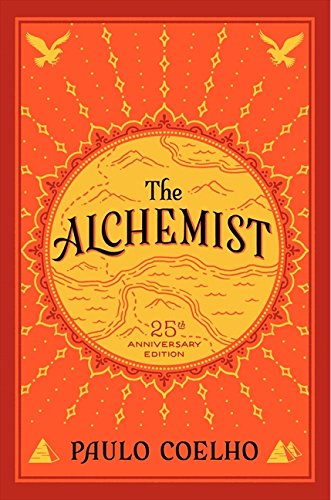 The Alchemist is a modern classic novel that revolves around the idea of chasing a dream.
It combines magic, wisdom, mysticism, and wonder into a heart-warming, inspiring tale of self-discovery that keeps transforming the lives of countless readers across generations.
Paulo Coelho's masterpiece tells the story of a young Andalusian shepherd boy, called Santiago, who wants to travel the world in search of an exquisite treasure. The boy's quest leads him to discover riches that are far different and far more satisfying than he initially hoped for.
Santiago's journey encourages us to listen to our hearts, recognize the unique opportunities in life, learn from the lessons presented by life, and most importantly, follow our dreams.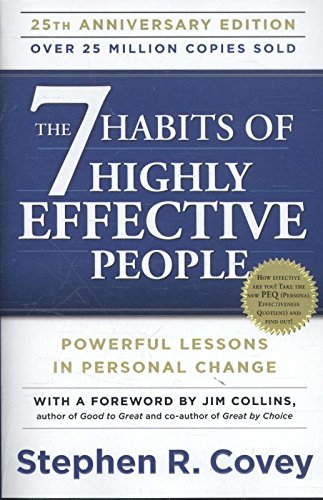 Last but not least, The 7 Habits of Highly Effective People is a powerful book that seemingly changed the lives of millions of readers around the world.
From CEOs to parents, this book helps people of any age or position become the best versions of themselves, both on a professional and personal level.
This motivational classic by Stephen R. Covey is a double-sided read. Not only does it deliver exactly what the title suggests; the ways and habits of effective, successful people, but it's also loaded with timeless wisdom that leaves an imprint on your views.
The 7 Habits of Highly Effective People encourages you to go through life with sincerity and integrity. It motivates you to stick to principles of honesty and fairness even if you find yourself in the face of deceit and fraud.
The core message of this book is that staying true to yourself will lead you to the ultimate success and efficiency.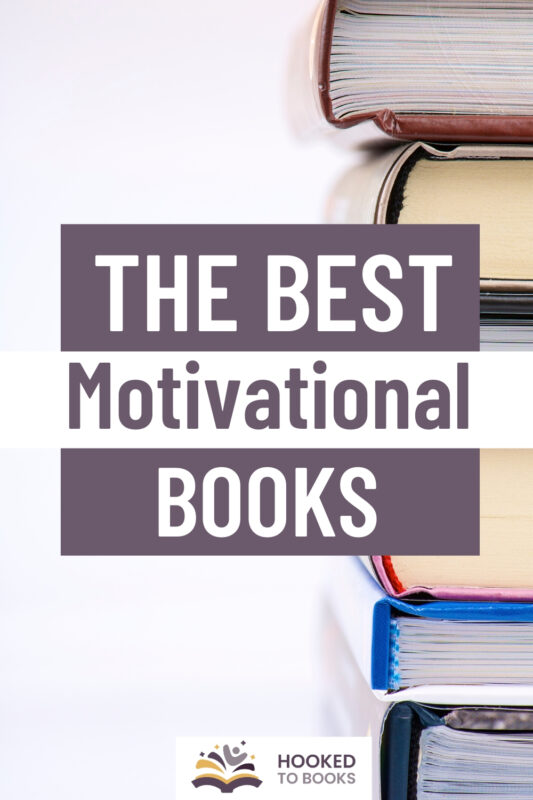 Wrap Up
There you have it – our top 10 best motivational books of all time. Not only will these books give you a fix of motivation whenever it's due, but they'll also challenge you to question your current ideas and perspectives, pushing you to grow in unexpected ways on both spiritual and psychological levels.