Whether you've realized it or not, your passion for reading is an incredibly marketable skill. But you may find yourself wondering, what are the best jobs for book lovers?
People who love to read also tend to love to learn, appreciate different cultures, absorb information well, can focus for long periods of time, and make their own observations of the world around them.
Reading, whether you're a fiction lover or a nonfiction fiend, engages the right side of your brain alongside the left.
You learn reasoning, organization, and language as you flip through each page, and your joy for reading about worlds different from your own gives you an incredible worldview to pull from.
Book lovers can do well in many careers, but there are certain jobs that cater even more to the readers of the world.
Best Jobs for Book Lovers
From writing your own books and teaching children about books to directing films, here are some of the absolute best jobs for book lovers.
1. Author
What could be better than using your reading passions to write your own stories, tales, and books?
Authors can write everything from biographies and novels to children's books and short stories and can write for themselves or for a publishing house.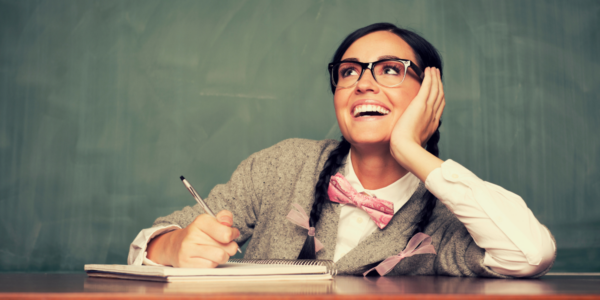 Some writers make huge amounts of money with book contracts, but a lot of authors continue on with other full-time jobs as well.
While writing books isn't always lucrative, it definitely can be — and it's a great outlet for your book-loving creativity, regardless of the cash.
2. Teacher
Every single one of us that loves to read learned to do so from someone — and many of us had our first positive experience with reading from one of our teachers.
Whether you want to be a high school English teacher like in Dead Poet's Society or you're more interested in teaching little ones math, a background in reading is incredibly helpful to a teaching career.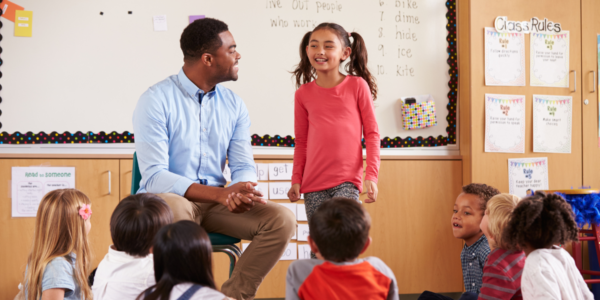 Becoming a teacher requires a 4-year degree — in anything from education to English literature — a little patience, a love for teaching, and a passion for words.
Whether you're reading up on curriculum or engaging a child with a story, your passion for reading and books will make you a better teacher.
3. Librarian
If you're like us, you love the smell and feel of an excellent library: crisp pages, stocked shelves, and a community atmosphere.
As a librarian, you get to share your passion for books with everyone from children to members of the community.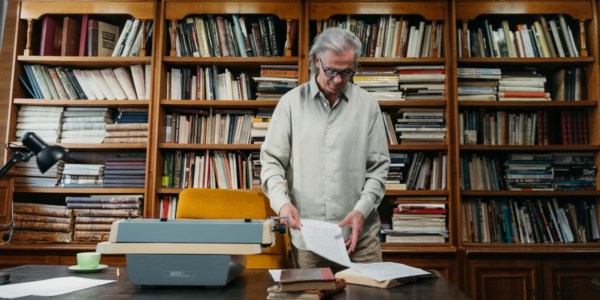 With a degree in library science, you can work in either a public library or a school library — whichever you would prefer.
With your love of books, you'll have the opportunity as a librarian to share the joy of reading and words with everyone around.
4. Blogger
Book lovers usually also love to share all of the things that they're passionate about, from actual book recommendations and clothes to products and experiences.
By starting your own blog, you can share with as many people as you want to.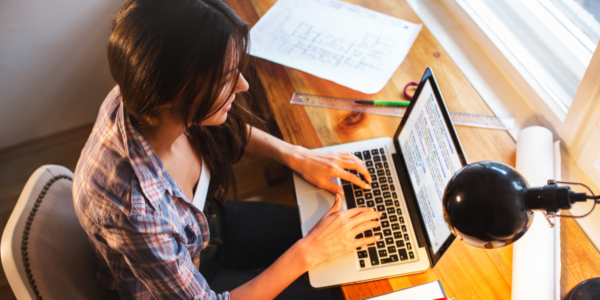 Blogging doesn't require anything besides a website domain and a knack for sharing stories, which comes pretty naturally when you're a book lover.
While most blogs are side projects, they can also end up being incredibly lucrative.
5. Editor
If you've ever read through a book and thought about the ways in which you could make it better, an editorial job could be a great job for you.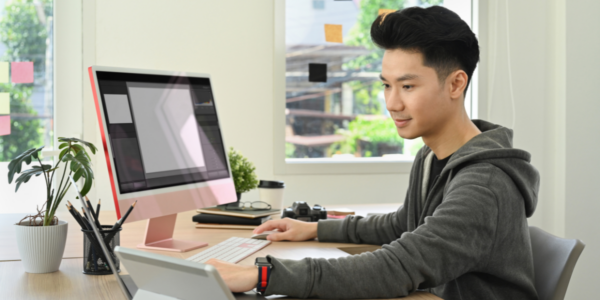 Using your love of the flow of words and proper grammar, you can do everything from copyediting work — where you look for consistency and correctness — to fiction editing work, where you rework passages to make books the best they can be.
You can edit on a freelance basis, or you can get a job at a publishing house as a staff editor.
6. Journalist
Readers understand the importance of telling stories, which is why book lovers are so perfect for journalist jobs — there are not many things as important as truthfully telling the stories of the world that we live in today.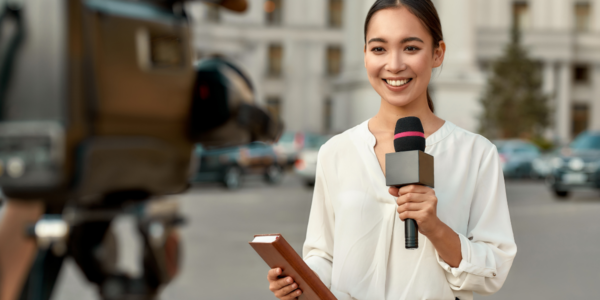 Most journalism jobs require a bachelor's degree, and after college you can work everywhere from a traditional newsroom to a digital media company.
Regardless of what area of journalism you go into, readers and book lovers bring a way of thinking that is imperative to journalism jobs.
7. Literary Agent
You're here because you love books — so can you imagine finding new classics and new authors? Literary agents work on behalf of writers and authors to find a place to publish their writing.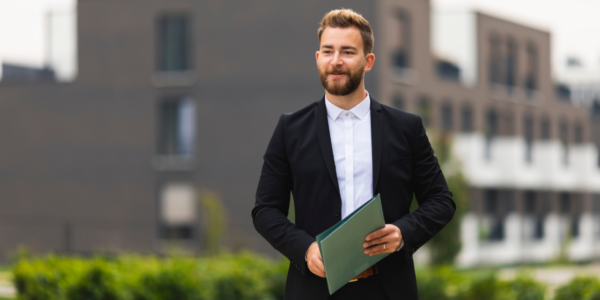 Whether you want to work on a freelance basis — in which you'll need lots of contacts in the publishing industry — or at a publishing house or agency, your love for reading will propel you to become a fantastic literary agent with an eye for great new works and authors.
8. Screenwriter
From translating your favorite books to movies and TV shows to creating new screenwriting content, screenwriters are the ones who write scripts and screenplays for plays, movies, and television shows.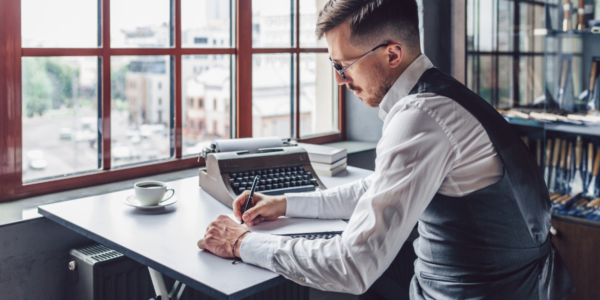 If you're a big reader, you're already used to creating stories and scenarios in your head.
As a screenwriter, you're the one in charge of writing your own tales, fictions, and stories – what could possibly be better?
9. Casting Director
We've all been there when we're reading through a great new book series, assigning celebrity roles to each character along the way.
If you're a reader and book lover, there's no way you haven't imagined the way you would cast your book in movie or television show form — and even if you haven't, each one of us has a vision in mind while reading our favorite books.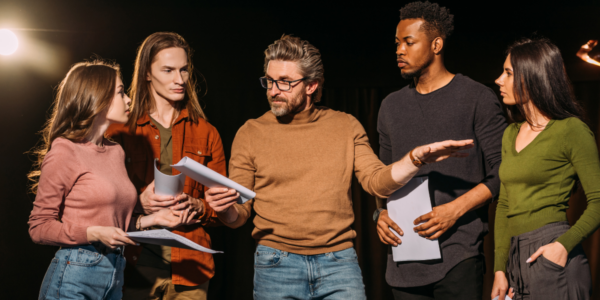 As a casting director, you'll be able to use your passion for books and knack for understanding conclusions into casting television shows and movies.
Whether you're helping to adapt books to the small and big screens or focusing in on new projects, this is an absolutely perfect job for someone who loves to read.
10. Technical Writer
As lovers of good writing, we can all understand the frustration that comes from reading things that just don't make sense — especially when they're things we need to understand, like step-by-step directions and instruction manuals.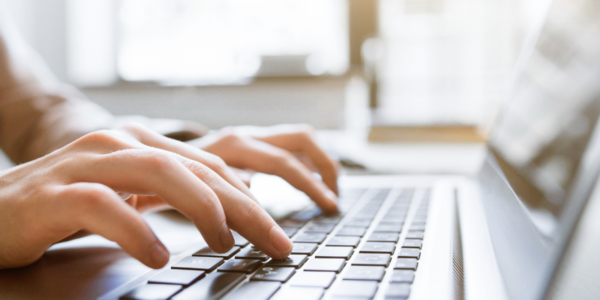 Technical writers are the ones behind disseminating information well into manuals, instructions, and scientific writings — with a passion for reading at your side, a technical writing career can be a lucrative way to express your love of words.
11. Podcaster
Book lovers love reading stories, and podcasters love telling them. With a microphone and some editing software, you can be quickly on your way to becoming the next Serial or This American Life.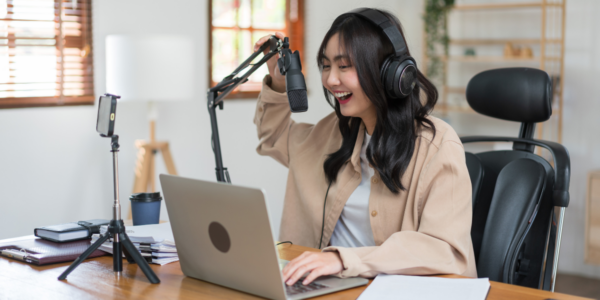 As a reader, your knack for understanding how to best tell stories can make you an incredibly successful podcast host — your love for words will have you on the Top 50 in no time!
12. Bookstagrammer/social media influencer
We all love to devour books — but did you know that you can even make money from posting about your love of books with the people on your social media profiles?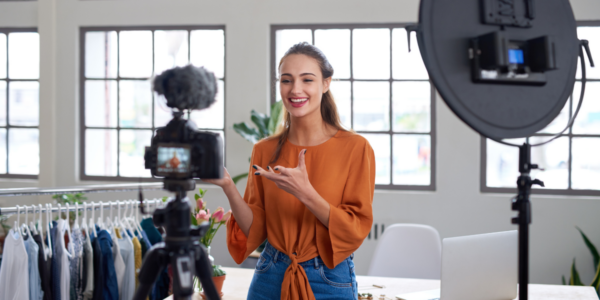 Use your love of books to post on social media — the term Bookstagrammer has made many a people a pretty penny — and, as you grow your following, you may just get free books and money as well.
13. Lawyer
From being knee-deep in legal documents to engaging with your people skills to form valid arguments, reading and becoming a lawyer tend to go hand in hand.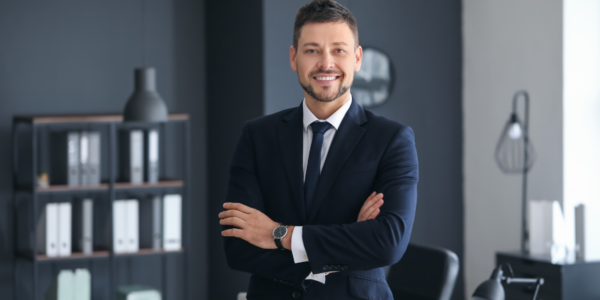 The lawyer life, which requires a bachelor's degree in addition to a J.D. from law school itself, is a great life for someone who enjoys disseminating information, fighting for justice, and harnessing the power of words.
14. Psychologist
There have been studies showing that readers are more empathetic, so what could be better than pursuing a job as a psychologist?
By using your passion for chapter books and rich character histories, you can be the kind of psychologist with a client list out the wazoo.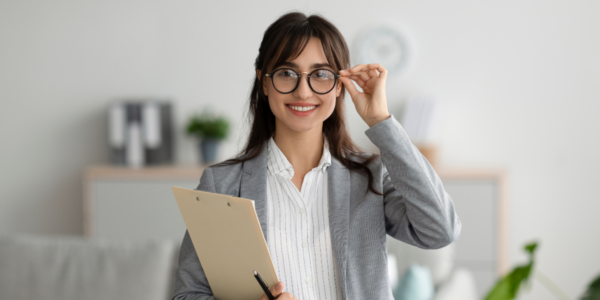 While you'll definitely need to read a lot in graduate school and in your apprenticeships, your existing love of reading will be more than helpful.
15. Parent
A lot of us were introduced to reading from our parents, and it's changed our lives.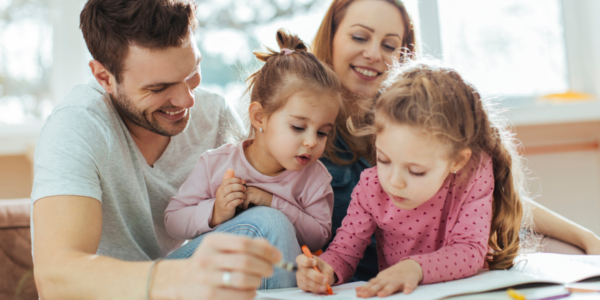 When you become a parent yourself, it's the perfect opportunity to pass along your love for reading to the next generation directly.
16. Director
We've all directed the way things in our favorite books look like in our heads, just like we've assigned the perfect actors and directors to each character.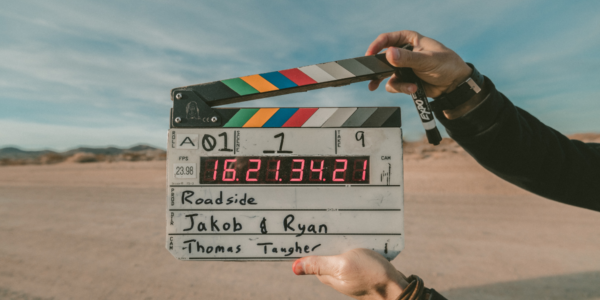 As a director, you can take the reins on envisioning your favorite novels to life — from overseeing casting to deciding upon cinematography to helping to create sound. It's the absolute perfect job for a reader.
17. Musician
If you love to tap into your creative side while reading, chances are that you love to tap into it in other ways as well.
As a musician, you can create your own stories through musical notes and vocal tones.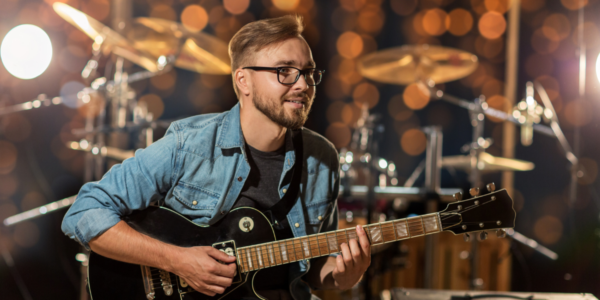 Whether you're more into classic tomes like the piano or you have a sweet singing voice, your existing creative passion will work in your favor.
18. Book illustrator
If you have a knack for creating beautiful pictures, is there anything better than a job that allows you to do that for books themselves?
Your passion for reading will click with your overly active imagination, making you a successful illustrator for everything from children's books to hardback covers.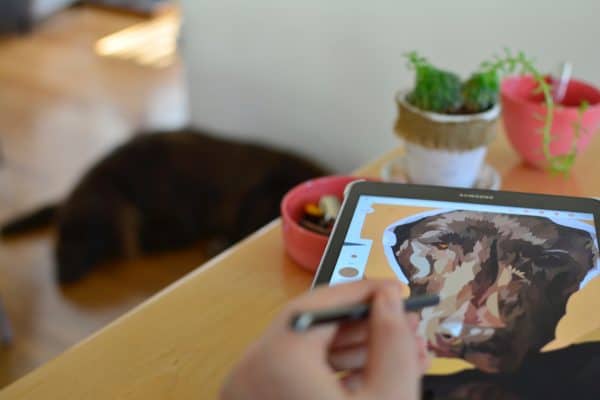 19. Graphic designer
An existing love for reading means you already have a creative side in addition to an analytical side.
With a knack and an understanding for platforms like Photoshop and Illustrator, you can be quickly on your way to designing logos, brands, and even book covers.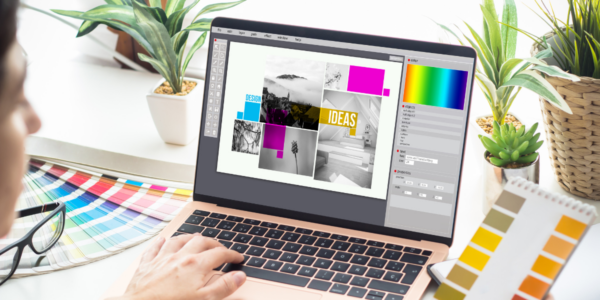 20. Politician
A love for sweeping dialogue and helping people often goes hand-in-hand with a love for books, which could make you a perfect candidate for governor, senator, or even president.
Hand-in-hand with the empathy that reading creates and a passion for pushing the envelope, you can utilize your love for books and reading into a career in public service as a politician working to change the world.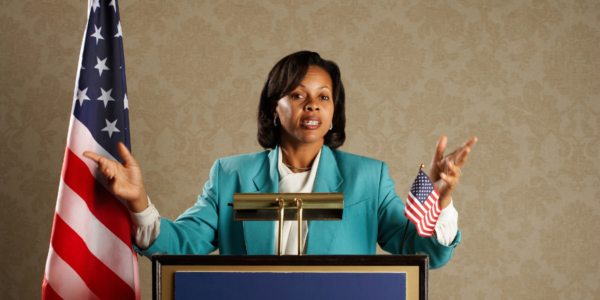 What are Your Favorite Jobs for Book Lovers?
Regardless of whether you love the solitude of reading or the new worlds it creates, your love for books and reading automatically makes you an incredible candidate for tons of jobs.
Utilize your strengths, follow your joys, and use that passion that we all have here at Hooked to Books to create a career that makes you happy.
What do you think are the best jobs for book lovers? Did we leave anything off the list? Let us know!
About the Author
At the ripe old age of 3, Susannah decided that life was just a blank canvas and took Magic Marker to the newly installed carpet in her room just to "see what happened." She's taken that approach to life since, curious about pretty much everything.
She earned a journalism degree from Texas A&M University with the mission of making asking questions and telling stories her life, and since then has done everything from social media strategizing and content creation on the national level to writing a career column for USA TODAY.
Susannah is a high school teacher and yearbook adviser with a huge passion for reading (Harry Potter is her absolute favorite) and is excited to bring another book-loving voice to Hooked to Books.