Are you an e-book fan looking for a great new read? Well, if you've signed up for a Kindle Unlimited subscription, you're in luck! There's a huge selection of great bestselling titles to choose from that you can start reading right now, all for free.
Don't know what I'm talking about? A surprising amount of Kindle users have never heard about the awesomeness that is Kindle Unlimited. For the uninitiated, here's a quick overview.
What is Kindle Unlimited?
Kindle Unlimited is a subscription service offered by Amazon which gives you access to more than 2 million e-books, thousands of audiobooks, and up to three magazine subscriptions of your choice. Once you sign up as a Kindle Unlimited member, you can read and consume as much as you like without ever paying a penny extra.
There's a huge library of e-books spanning every genre imaginable, from thrillers to romance novels and everything in between. And don't worry, these aren't badly written bargain bin novels that never saw success; there are tons of bestselling works, brand new releases, and all-time classics to choose from.
Don't own a Kindle? Worry not; you don't even need an official e-reader to access Kindle Unlimited. You can transform your phone or tablet into an e-reader by downloading the Kindle App, or you can even read e-books via the browser on your laptop.
So next time you're scrolling through the Kindle library, look out for the Kindle Unlimited icon in the bottom corner of the book cover thumbnail. You can also search exclusively for Kindle Unlimited books by checking the "Kindle Unlimited Eligible" box on the left-hand side of the page.
The books available on Kindle Unlimited get updated fairly regularly, so it's worth checking in from time to time to make sure you're not missing out on an awesome new read.
If you're not sure if Kindle Unlimited is for you, you can try it for free for 30 days and cancel at any time. And if you're considering signing up for a subscription, but you'd like some more information about what it is and how it works, check out the HookedtoBooks In-depth Guide to Kindle Unlimited.
And now, without further ado, here are my top picks for the latest and best books available for free on Kindle Unlimited.
7 Best Books on Kindle Unlimited (Enjoy Reading)
At A Glance: Our Top 8 of the Best Nonfiction Books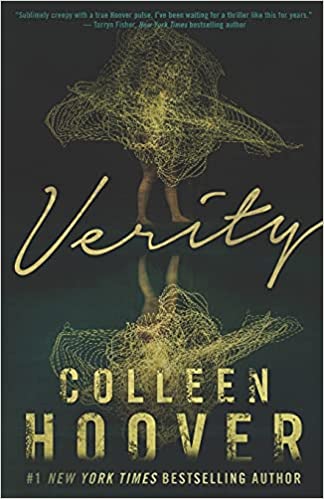 Until she met Jeremy Crawford, Lowen Ashleigh thought she'd never make a success out of her writing career. But now, he wants to hire Lowen to continue his wife's unfinished books after she's suffered a devastating injury.
Lowen can't believe her luck. Before the accident, Verity Crawford was a bestselling author, working on a smash-hit series. This isn't an opportunity that comes along every day, and she accepts his offer immediately.
But when she arrives at the Crawford house, in the hopes of gathering enough of Verity's notes to continue her work, she finds more than she bargained for. There amongst the chaos of manuscripts is an unfinished memoir from Verity herself.
As Lowen reads through the document, it becomes clear that Verity never intended for anyone to read it. Every page is full of astonishing and terrifying admissions, including what happened on the night that their family was torn apart forever.
Knowing the impact that this manuscript would have on Jermey, Lowen decides to keep it a secret.
But slowly, as she gets to know this grieving father and their relationship begins to grow, she starts to wonder if she should show him the truth about his wife. After all, how could he continue to put his life on hold to care for her if he knew what a monster Verity really is?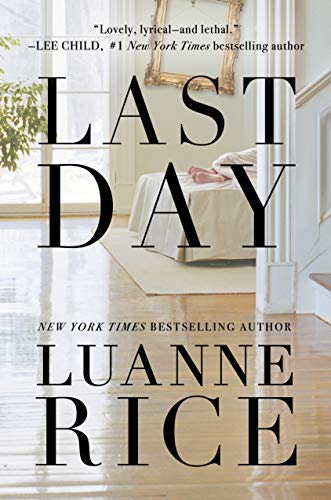 Years have passed since sisters Beth and Kate Lathrop experienced the worst tragedy of their lives, when their mother, and the famous Moonlight painting, were stolen from them.
Since then, Detective Conor Reid, the officer who handled the case, has sworn to protect the sisters. But they've grown women now, and he can't watch over them forever.
In adulthood, Kate becomes a recluse, so inclined to escape from the rest of the world that she trained to become a pilot to fly far away from her problems.
In contrast, Beth has built a new life that, on the surface, is full of joy. She made a success of the family art gallery, married the handsome Pete, and is raising a beautiful daughter. But one day, there's an earth-shattering turn of events; Beth is found strangled at her home, and the famous Moonlight painting is missing once again.
Conor Reid is devastated that he couldn't be there to protect Beth in her hour of need, and he's determined to solve the case. He can't help but draw parallels between what happened to Beth and what happened to her mother all those years ago.
He immediately points the finger at Pete. His affair was no secret, and he obviously has a motive, but he also happens to have an airtight alibi. Detective Reid, along with sister Kate, works to uncover the truth about Beth's death, and they won't stop until they find it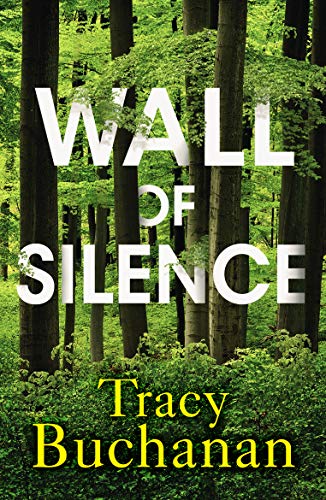 On the surface, Melissa Byatt lives a charmed life. She has three beautiful and loving children, a wonderful husband, and an incredible home in the idyllic community of Forest Grove.
But one evening, the perfect illusion is shattered when Melissa returns home to find her husband stabbed to death, lying in a pool of his own blood on the kitchen floor. Around him, her three children stand calmly, and Melissa realizes a harrowing truth; one of them has done this to him. But which one, and why?
Now Melissa faces an unthinkable decision. Does she tell the police everything she knows, or does she lie for her children and cover up the murder? Her motherly instincts win, and she swears to herself that she will protect her little ones at all costs.
But someone in Forest Grove knows something they shouldn't, and rumors begin to spread. Melissa soon finds out that some secrets can never remain buried. Now, she faces the fight of her life to discover the truth before the townsfolk, and the police beat her to it.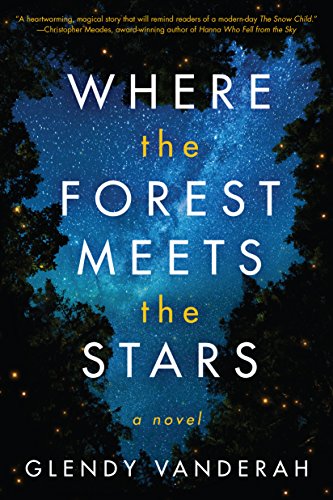 Joanna Teale has had a difficult few years. She lost her mother and almost lost her own life during a long battle with breast cancer. But now, she's determined to prove to herself and everyone else that she can bounce back and make a success of herself.
And so, she embarks on an intellectual pursuit, returning to her long-forgotten research program studying nesting birds in remote Illinois.
She works day and night on her studies, shutting herself away from the outside world and throwing herself headfirst into her work. Days go by without seeing another soul, and Jo likes it that way.
But one day, someone makes an unexpected arrival to her rural cabin, shattering her solitary existence. There at the front door is a young girl, all alone, covered in bruises, and wearing no shoes.
When Joanna asks the girl who she is and where she came from, she is stunned by her response; her name is Ursa, and according to her, she's been sent down from the stars in order to witness five miracles on Earth.
Jo has no idea what to make of the mysterious child's story, but she knows she has to look after her, so she reluctantly invites her into her cabin to stay a while. She enlists the help of her only neighbor, Gabriel, to help her figure out who Ursa really is.
But as they scour through endless missing children's reports from around the nation, they slowly begin to realize that there is something unique about Ursa, something unearthly. Miracles start to happen, and they're left wondering if she was sent from the stars after all.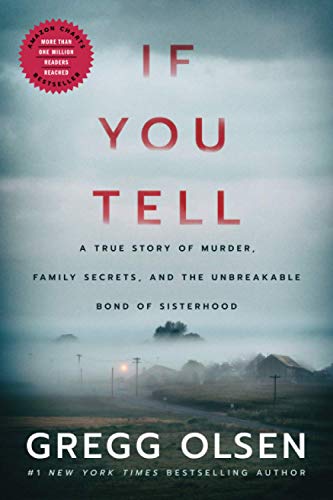 This true crime story from New York Times bestselling author Gregg Olsen documents the harrowing tale of three sisters; Nikki, Sami, and Tori. The girls spent their childhoods suffering unimaginable horrors and degradation, locked away in a farmhouse in a remote area of Washington State.
Their mother, Shelly, subjected the sisters to endless abuse and torture over the years. Their real-life nightmare cumulated in multiple murders and only then did their sadistic mother finally face justice for her heinous crimes.
But through their harrowing childhoods, the sisters developed an unbreakable bond, one that saw them through the very darkest of times. Now, more than a decade after their mother's conviction, they no longer see themselves as victims. They're embracing their lives with the same determination and resilience that helped them survive as children, and they are ready to tell their story to the world.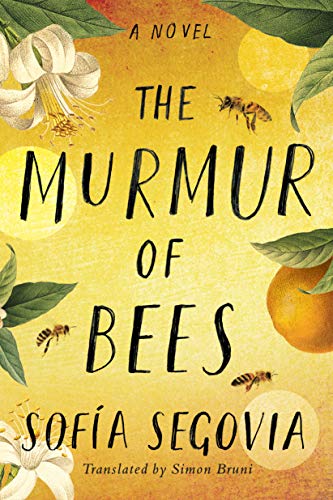 One day, old Nana Reja makes an astonishing discovery underneath a bridge in her small Mexican community; there, covered in a blanket of bees, is a tiny disfigured baby boy. The superstitious townsfolk brand the baby as a child kissed by the devil, and through fear of the unknown, they keep their distance.
But the little boy, Simonopio, is welcomed into the home of local landowners Francisco and Beatriz, and they raise him as their own. Over the years, as he grows from a baby, into a boy, into a young man, the Morales family realizes that there is something truly remarkable about their adopted son.
Followed by his protective swarm of bees, he bears mysterious powers and visions of the future.
In the midst of the devastating Spanish flu and the Mexican Revolution, Sinonopio devotes himself and his powers to protect his adoptive family, both from the forces of man and nature.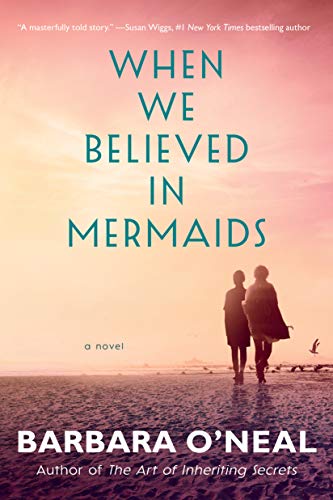 Josie was an innocent victim, tragically killed in a terrorist attack on a train over fifteen years ago. At least that's what her sister Kit has always been told.
But one day, while she's watching the TV, everything she ever thought was true is turned upside down. There on the box, plain as the eye can see, is Josie, stumbling through smoke and ash from a burning building in Aukland, New Zealand. There's no mistaking it; Kit would recognize her sister anywhere. But how can it be when she's been dead for years?
The kit is left with no choice; she drops everything at her job as an ER doctor and makes the long journey from Santa Cruz to New Zealand to find her sister and the answers to her questions once and for all.
But as she battles to discover the truth, Kit must also face her own demons and finally come face to face with the secrets of her past. If the two sisters ever do manage to reunite, nothing will ever be the same again.
Conclusion
With so many fantastic books on Kindle Unlimited, narrowing it down to just seven of my favorites is no easy feat. What are your favorite Kindle Unlimited offerings right now? Let me know in the comments below!