All the Rage is the first book I have read by Courtney Summers, and I think I will definitely read more of her books soon.
All the Rage shattered me.

"That's how you get a girl to stop crying, you cover her mouth."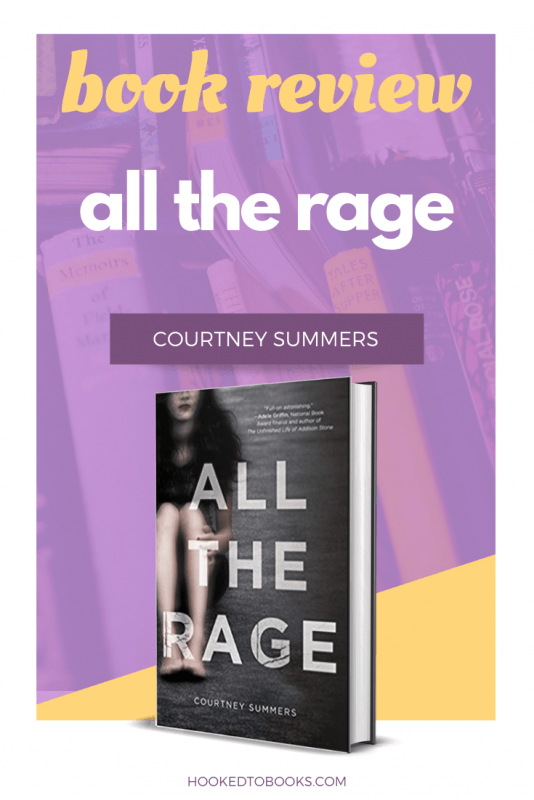 What is this book about?
This book is about rage and the pent up angst inside a woman after she has been suppressed, exploited, tortured and left helpless by all those around her.
Too many books for your bookshelf? You may need an 
e-reader
.
The main character, Romy, has left her home to be an anonymous worker at a diner. However, her past caught up with her and threatened to destroy her present along with the life of other girls. She must decide whether she will stay silent or finally fight back. How can you fight a system that leaves you helpless and on your knees?
The underlying theme
There were so many heart-breaking and infuriating moments in this book. You want to dive into the book and kill some people and save others. There are constant emotions, and I cried so severely while reading the book. I cried like a baby because I can feel the pain.

The book is about rape and victim-blaming. You tell the truth, but nobody will believe you. However, when you lie, everybody calls you a liar. After being a victim to such a horrendous act when Romy has to go through the harsh gazes from society, judgemental and cruel attitude of people who side with the rapist, it is hard for the reader to not empathize with her.
Any person who has faced or seen such thing in their life would be able to relate with this book immediately. It doesn't matter if the rapist comes from a strong background or is known to be a good name in society. It doesn't matter if the girl has a good character or a good family. What matters is that the victim must prove that she was raped. The rapist need not prove his innocence.
Being a victim of bullying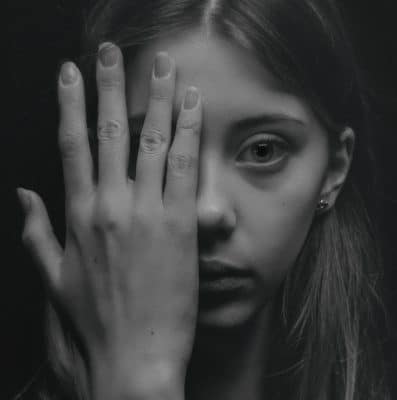 Anything Romy does, and even if she does nothing, the people at her school make her feel miserable. These were the worst bullies I came across, and they made me want to bash their heads against the wall.
It all started when the Sheriff's son raped her. Nothing was ever the same again. When your best friend turns against you, everyone looks down on you and nobody believes you, all you can do is forget and move on. However, there are memories you can't forget, scars that will never heal and a past that brings out the demons.
I felt so bad about Romy, but then I realized that she is a fictional character and there are real people who suffer the same. The thought of that made me feel worse than what I felt before. I couldn't stop thinking about her situation, even long after I had finished the book.
What makes the book relevant?
"I hope it's not a girl," she thinks. Also, at first, I was angry at how this thought even crossed her mind. However, after reading what she had faced in her life, I agreed with her.
It's the 21st century, and though feminism is taking the world by a storm, it is true that rape is a reality. The stigma that a rape victim had to carry around is made worse by the power of dominance if the rapist has a secure network or is the son or relative of someone powerful. No matter how strong or good a woman is, society breaks her down.
Work, life and everything is a constant struggle for women. Whatever a man can get quickly, a girl has to work twice as hard to understand.
Rage is needed
The title of this book is entirely justified, and I think every reader would be enraged after reading this book. The kind of things that Romy faces and still struggles through would make any reasonable person break down completely.
The type of bullying and harassment do generate so much rage in a person, but I was surprised to see that Romy didn't act on her behalf. She had so much anger and suffered so much and yet only spoke up when the same thing was happening to other girls.
The worst part is when her own best friends and the girls who should be supporting her start distrusting her and bullying her. This tendency of women to see other women as their enemy because of envy or any other factor erodes the entire feminist revolution.
It is a tendency even I have seen often where a woman is usually a woman's worst enemy. For girls who are already trying hard to make a space for themselves in a patriarchal society, women should act as a guide and a support structure instead of pulling other women down.
Why do I recommend this book?
I think everyone should read this book. All the Rage is a contemporary fiction that deals with critical social evils. Once you read this book and live the life of Romy, you will learn how to empathize more and what not to do in certain situations. It is easy to say that you loathe victim-blaming, but even the nicest of persons unknowingly does it with a comment or with a stare.
This book should be read in abundance because every girl needs that rage in herself. We need it to fight, to stand together, to learn what to do and to shape the society in a better way.
Courtney Summers has, and the narration, will pull you in. It's like as if you are facing all those things and while it may feel like hell for a short while, it will be better if you read this book. Such haunting scenes are essential for your conscience, and the quotes will remain with you for a long time.

"You know all the ways you can kill a girl?"
"God, there are so many."
About the Author
Pallavi Sareen is an avid reader, a harsh critic, bibliophile, and a dreamer. Accustomed to telling stories, she spends her time amidst the pages of either a book or her diary.