Alan Furst is an American author who is often hailed as "the master of historical spy novels."
His thrilling, bestselling books have been published in multiple languages and sold millions of copies around the world. His work is still attracting new readers, young and old, to this day.
Furst began writing novels back in the mid-1970s, and he's been publishing gripping tales of espionage and adventure ever since. So, if you're looking for a thrilling spy novel to get your teeth into this year, then look no further than Alan Furst.
Alan Furst's Books
Alan Furst has published nineteen historical and contemporary thrillers to date, and below, I'll give you a full list of them all.
But before we explore Furst's bibliography, let's learn a little more about the mind behind the novels.
Who is Alan Furst?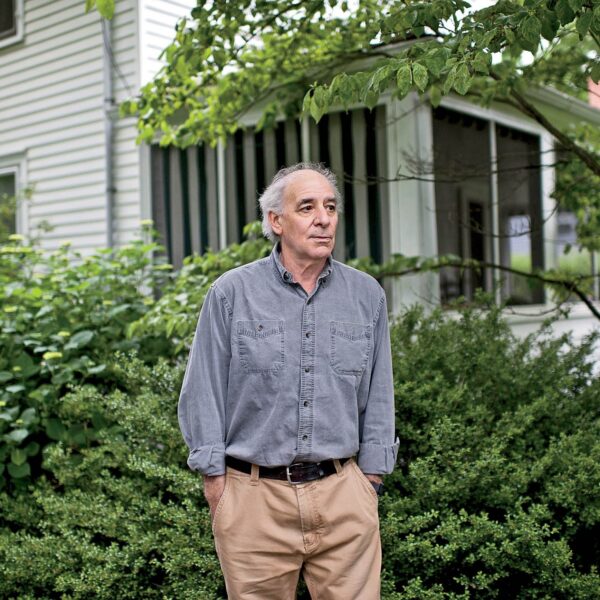 Alan Furst is a New York City native who grew up on Manhattan's Upper West Side.
He was born on February 20th, 1941, and as a child, he attended Horace Mann School, a private Ivy League prep school in the Bronx.
He later studied for a Bachelor of Arts degree with a major in English at Ohio's Oberlin College before completing his M.A. at the University of Pennsylvania State.
Furst was a keen learner, so after completing grad school, he decided to keep up his education and enroll in general studies courses at Columbia University. Here, he met the famous American cultural anthropologist Margaret Mead and even became her assistant for a short time.
After his stint at Columbia, Alan Furst became a full-time freelance writer, penning articles and regular columns for the likes of Esquire and the International Herald Tribune.
In 1969, he was awarded the Fulbright Award, which allowed him to teach abroad. And so, he headed to France; a country he quickly fell in love with and a place he spent many years garnering inspiration for his novels.
In 1976, after several years of writing articles and essays for various publications, Alan Furst wrote his debut novel, Your Day in the Barrel, a counterculture comic mystery that introduced his popular character, Roger Levin.
Over the next few years, he went on to pen two further installments in the Roger Levin series, as well as a standalone thriller. Still, the books never attracted much mainstream attention. It wasn't until Furst moved back to Paris, and began writing the historical espionage novel Night Soldiers, that he finally found his feet as an author.
The book hit the shelves in 1988, and it was an immediate success. And for the next several decades, Alan Furst added to the series by penning a further fourteen novels, all of which have received international acclaim.
Today, his books are among the most respected historical spy thrillers of all time, and his complex, suspense-driven plots have earned him an army of loyal fans around the globe.
Literary Review describes his work as 'serious, even solemn: a good but never light read,' but his "mastery of the espionage novel puts him beyond any would-be rival.'
Alan Furst's Books in Order
Alan Furst has two series and one standalone novel to explore, but if you're new to this author's work, knowing where to begin isn't easy.
So, below, I'll list all his books in reading and publication order so you can decide where to begin your reading journey.
The Roger Levin Books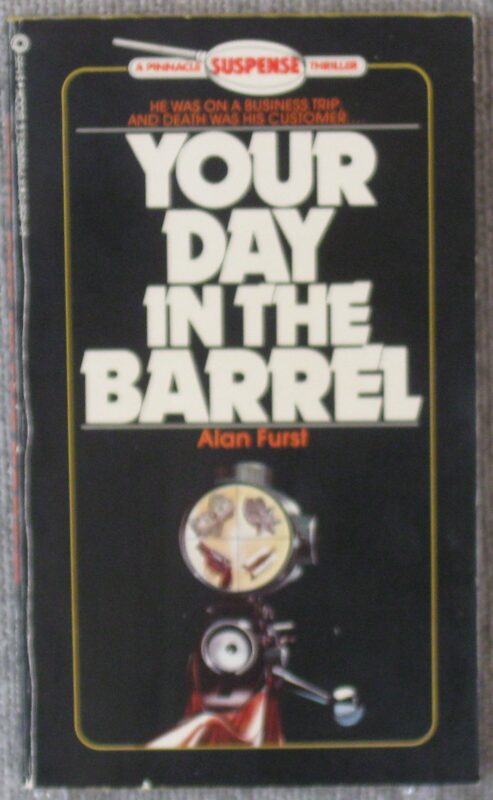 This three-part series begins with the 1976 title, Your Day in the Barrel. This was Alan Furst's debut novel, and although it never received the attention it deserved when it was first published, it's gone on to become a fan favorite.
Admittedly, this book and the rest of the series are a far cry from his later works. Still, the plots are engaging and addictive and give readers a great insight into this acclaimed author's evolution over the years.
The story begins in late 1960s Pennsylvania, where we meet Roger Levin, a marijuana dealer from New York who sells his merchandise at colleges and universities around the Keystone State. But one day, Levin's luck runs out, and police seize and search his vehicle and discover his large stash of contraband.
He's given two choices; go to jail for a very long time, or cooperate with police and become embroiled in a CIA plot that could cost him his life. Levin chooses the latter, and with the help of his street smarts and a hard-earned stash of cash, he lives to tell the tale.
The Roger Levin Books in Reading and Publication Order
These three novels follow Roger Levin's adventures. Still, each tells a separate story, so you can read them in any order you choose.
The Night Soldiers Books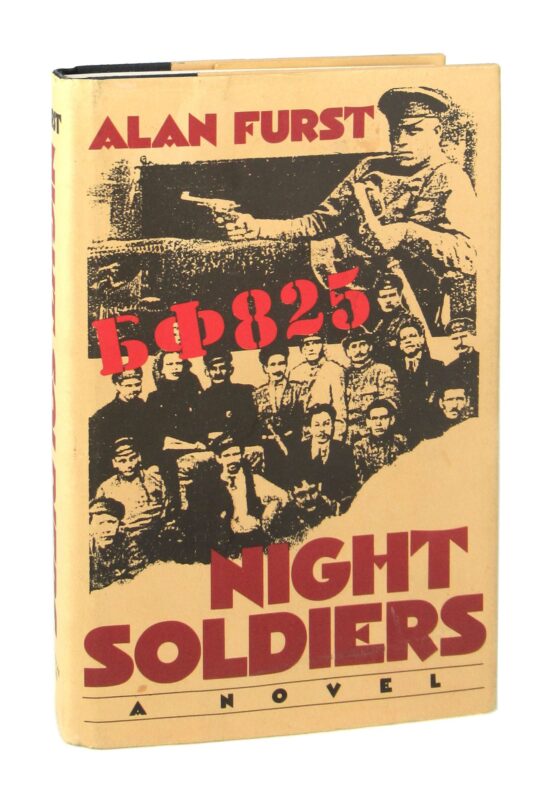 This best-selling espionage thriller series takes us on a journey into the past to a continent on the brink of war and the horrors and bloodshed that followed.
Book one, Night Soldiers, begins in 1934 Bulgaria, where a group of fascist supporters has killed a young man.
Meanwhile, the young man's brother, Khristo, is recruited into the Soviet's secret service, where he is trained as a spy and deployed to Spain to fight in the civil war. But when Khristo gets word of Stalin's Great Purge, he escapes to Paris to continue his espionage career against the backdrop of the French Resistance.
In book two of the Night Soldiers series, Dark Star, we're transported to the year 1937, where the rumblings of war are already present across much of the continent.
André Szara is a foreign correspondent for the Russian broadsheet newspaper Pravda. This hardened man has already survived the Russian civil wars and the Polish pogroms, and he's soon recruited as a spymaster for the Soviet secret intelligence service, the NKVD.
Now, André resides in Paris, where he quickly rises through the ranks to become a deputy director. And his lucky streak continues when he recruits a Berlin agent who can provide him with top-secret intel from behind enemy lines.
The third installment of the Night Soldiers series, The Polish Officer, is one of the most highly rated Alan Furst books of all time. The story begins in September 1939, as Hitler and his army invade the Polish capital, and World War II officially begins.
As residents flee Warsaw, Captain Alexander de Milja, a Polish Military Intelligence cartographer, is tasked with covertly smuggling Poland's gold reserves out of the country to the safety of Romania, where the Nazis can't get their hands on it. But his mission isn't easy. Lives are lost as the train is hit by a German dive bomber, and a group of opportunistic Ukrainian bandits raids the carriages.
This is just the start of Captain Alexander's adventures, as this stoic, unshakeable man travels across Europe, from Sweden to Paris, London, Ukraine, and beyond, evading the Nazis and doing his noble part to help the resistance efforts.
The rest of the books in the series are also set in Europe and document the political upheaval and bloodshed of the period leading up to and during the Second World War.
The Night Soldiers Books in Reading and Publication Order
The Night Soldiers books are interconnected by a common theme, but most can be read as standalone. The only two exceptions are The World at Night and Red Gold, which share a common plot and should be read back to back.
Alan Furst's Standalone Novel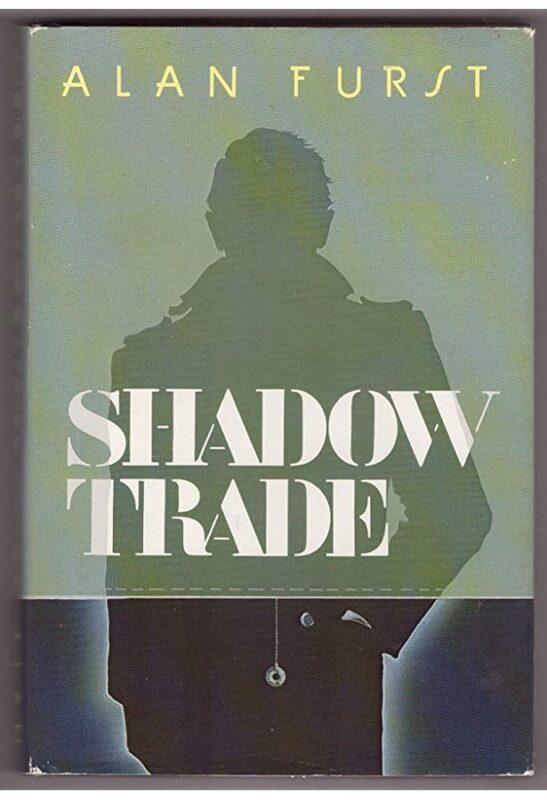 During the early part of his career, when he was a relatively unknown author, Alan Furst penned the 1983 standalone novel Shadow Trade.
It follows the story of a former intelligence agent named Guyer, who is dismissed from his role at the CIA and decides to set up his agency with a group of fellow ex-secret service officers.
What follows is a hair-raising adventure packed with clandestine operations, political intrigue, and international coverups, similar to themes found in the author's later work.
Conclusion
If you enjoy fast-paced, high-octane tales of espionage with a historical twist, then you'll love Alan Furst's novels.
Are you already a fan of this acclaimed author's work? If so, I'd love to hear your reviews and recommendations. Could you drop me a comment in the box below?