Dorothea Benton Frank was a bestselling American author famous for her heartwarming and humorous novels set in South Carolina's Lowcountry region.
Her books have been translated into multiple languages and sold millions of copies worldwide. Although she sadly passed away in 2019, Dorothea Benton Frank's work is still popular with readers to this day.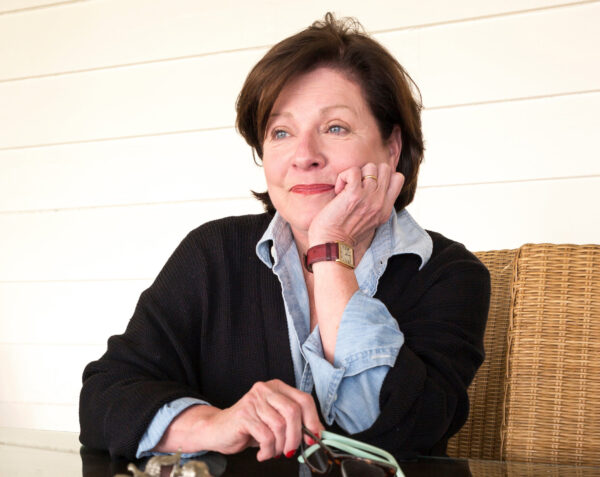 So, if you're looking for the perfect beach read this summer, I highly recommend giving her books a try.
Dorothea Benton Frank's Books in Order
Dorothea Benton Frank penned one series and several standalone titles during her career. In this post, I'll list them all in reading and publication order. I'll also give you a summary of each book so that you can decide where to begin your reading journey.
| Sr. No. | Title | Publication Date | Print Length | Publisher | Where to Buy |
| --- | --- | --- | --- | --- | --- |
| 1 | Sullivan's Island | January 1, 1999 | 383 pages | JOVE Berkley Publishing Group | Amazon |
| 2 | Plantation | January 1, 2001 | 585 pages | Jove Books | Amazon |
| 3 | Isle of Palms | July 1, 2003 | 411 pages | Berkley Books | Amazon |
| 4 | Shem Creek | January 3, 2006 | 368 pages | Berkley | Amazon |
| 5 | Pawleys Island | May 3, 2005 | 316 pages | Berkley Books | Amazon |
| 6 | Full of Grace | May 2, 2006 | 317 pages | William Morrow | Amazon |
| 7 | The Christmas Pearl | October 28, 2008 | 176 pages | Harper Large Print | Amazon |
| 8 | The Land of Mango Sunsets | May 19, 2009 | 352 pages | William Morrow Paperbacks | Amazon |
| 9 | Porch Lights | June 12, 2012 | 324 pages | William Morrow | Amazon |
| 10 | The Last Original Wife | April 1, 2014 | 368 pages | William Morrow Paperbacks | Amazon |
The Lowcountry Tales Books
This thirteen-book series is set in the Lowcountry region of South Carolina. This place was close to Dorothea Benton Frank's heart. Each story delves into the lives and relationships of the people who live in this unique part of the world as we follow the various characters' challenges, loves, losses, and triumphs.
The Lowcountry Tales Books in Reading and Publication Order
A common theme interconnects the books in the Lowcountry Tales series, but each one tells a new story, so you can read them in any order you choose.
1. Sullivan's Island (2000)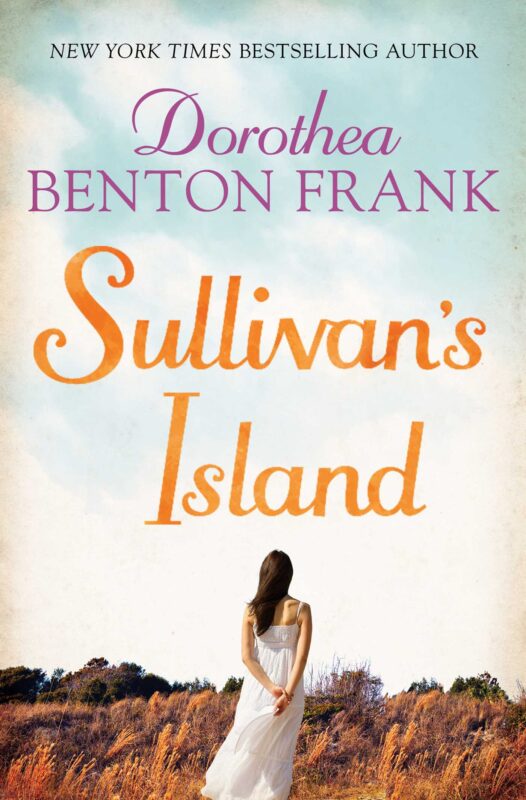 Susan was born and raised on the picturesque Sullivan's Island, but her childhood was anything but picture-perfect.
Now, decades later, she's facing an uncertain future with a cheating husband, a rebellious teenage daughter, and a heart full of pain.
And so, she makes the journey back to her hometown, the only place she can lay her ghosts to rest and find hope for a brighter day.
2. Plantation (2001)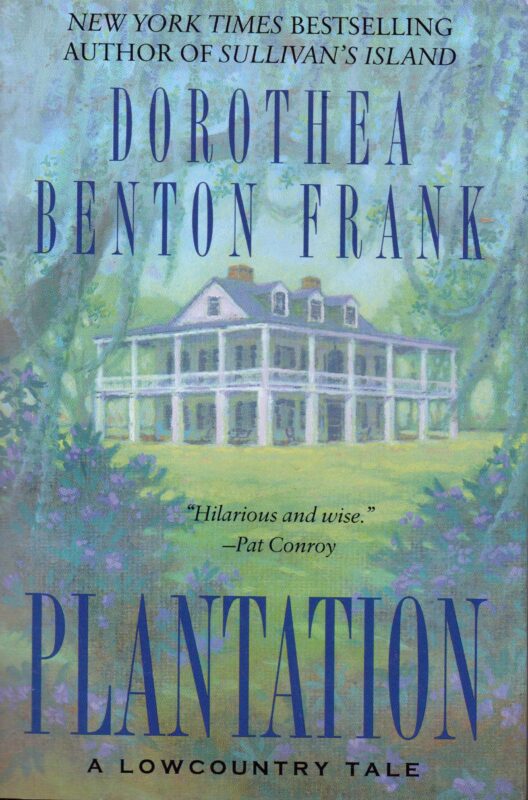 When Caroline Wimbley Levine left Tall Pines, South Carolina as a young woman, she swore she'd never return. But now, all these years later, it's time to go home and reunite with her long-lost mother, the eccentric Miss Lavinia.
Miss Lavinia is as stubborn and tenacious as ever, and Tall Pines is still brimming with the same small-town gossip, scandals, and secrets that pushed Caroline away.
But something has changed between Caroline and her mother, and for the first time in decades, this place is beginning to feel like home.
3. Isle of Palms (2003)
Anna Lutz Abbot has had plenty of ups and downs in life. Still, these days, she's independent, confident, and totally in control. At least, that's what she thought.
But now, with her ex-husband back in the picture, a strained relationship with her daughter, and a wild fling with a Yankee named Arthur, Anna can no longer pretend that she's got it all figured out.
So, she decides to move to the beautiful Isle of Palms and let fate decide where the next step will take her.
4. Shem Creek (2004)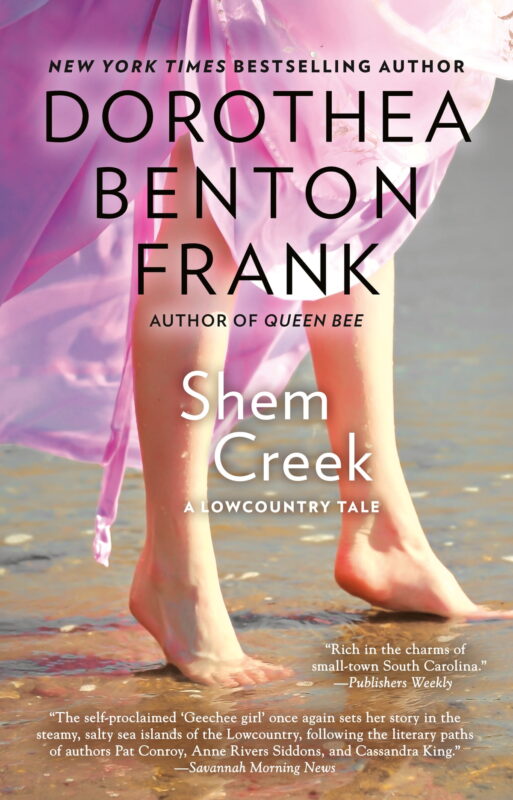 After her ex-husband ran off with a younger woman, Linda Breland is left to raise her two teenage daughters alone. In the bleak backdrop of winter in New Jersey, life is tough, and money is tight.
But against all odds, Linda is about to get a second chance at happiness as she heads to South Carolina's Mount Pleasant, the land of her ancestors, to embark on an adventure she'll never forget.
5. Pawleys Island (2005)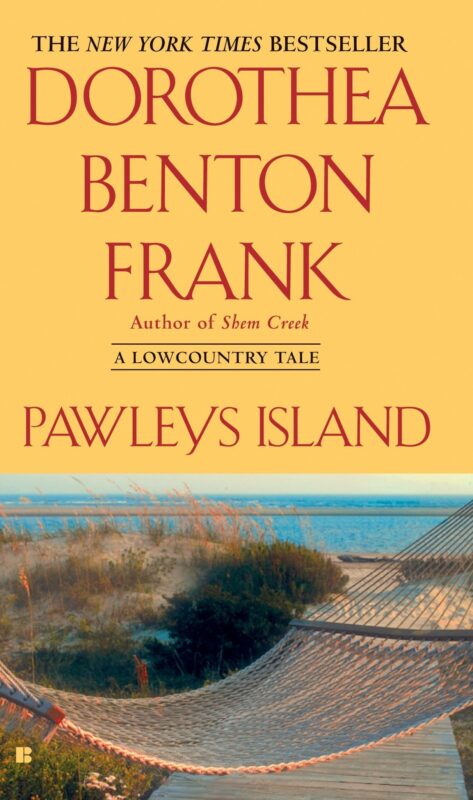 Rebecca Simms has arrived in Pawleys Island, South Carolina, as a broken woman searching for an escape.
But as she settles into life in this sleepy coastal town, she finds an unexpected friendship with a group of women who, despite being very different, all yearn for the same thing; to belong to something bigger than themselves.
6. Return to Sullivan's Island (2009)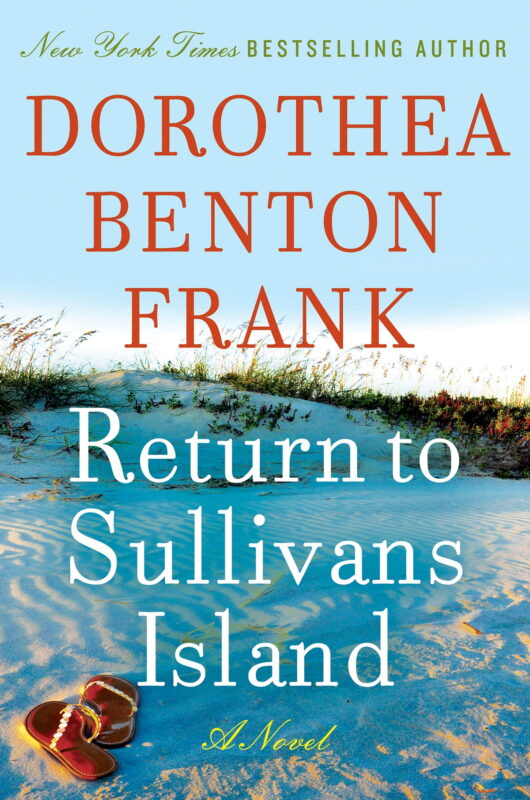 Beth Hayes has just graduated from college and is excited to travel the world. But her big adventures are put on hold when she's forced to take care of her family's home on Sullivan's Island.
At first, she's embittered at the thought of staying at the Island Gamble alone. But surrounded by the shimmering blue ocean and the sentimental memories of her childhood, she soon decides to embrace her summer on Sullivan's Island and discover the secrets and mysteries that it holds.
7. Lowcountry Summer (2010)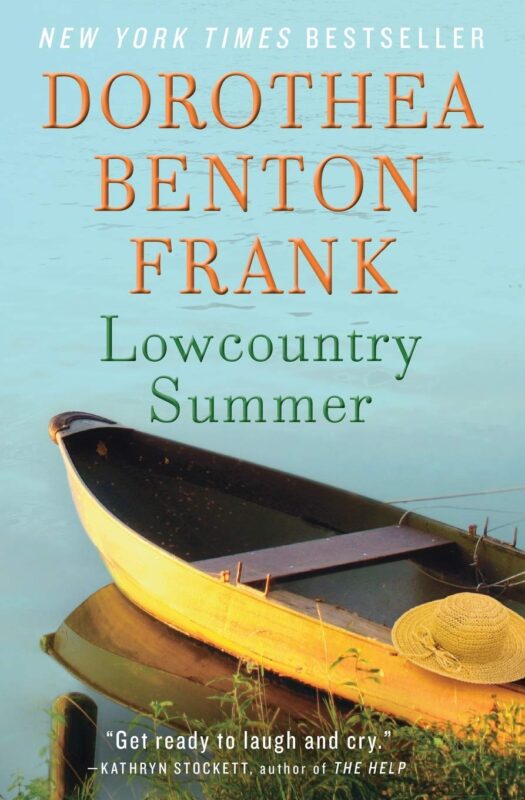 Caroline Wimbley Levine's return to Tall Pines Plantation has brought unexpected revelations about herself and her family. With the passing of her formidable mother, the Queen of Tall Pines, she and her family are left grappling with uncertainty about who, if anyone, could ever take her place.
And now, in the picturesque countryside of South Carolina, buried truths, betrayals, and painful memories are bubbling to the surface. But amidst the turmoil, a new generation is emerging, poised to take root along the shores of the powerful Edisto River.
8. Folly Beach (2011)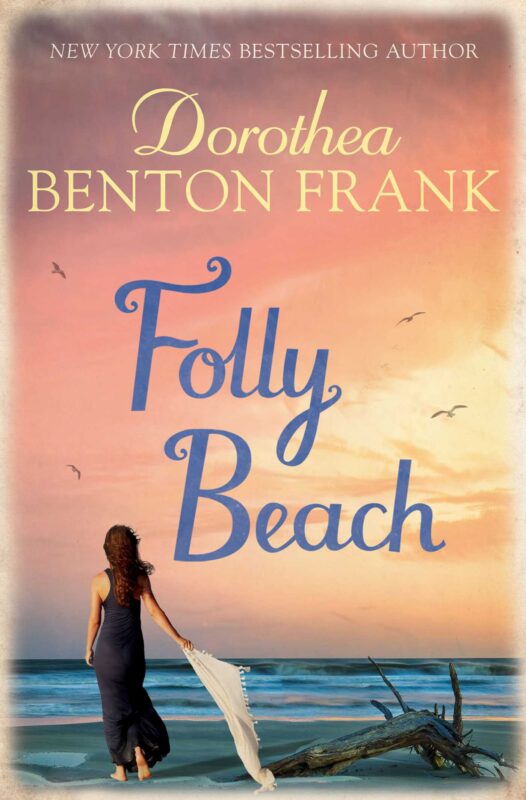 Cate Cooper spent her childhood along the glistening golden sands of Folly Beach, South Carolina, packed with picturesque views, southern charm, and the ghosts of her past.
And now, as a penniless widow, it's the only place she has left. But returning to the old haunts of her youth brings an unexpected second chance at happiness and a place she can truly call home.
9. Bulls Island (2014)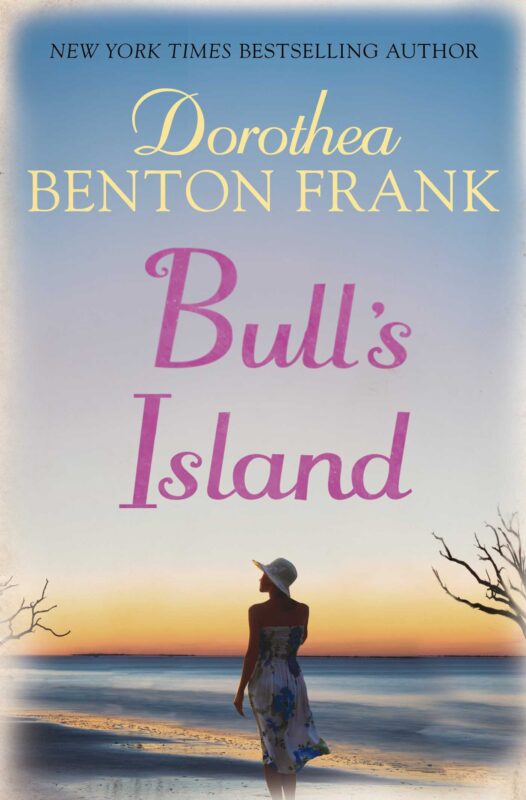 Elizabeth "Betts" McGee hasn't set foot on Bulls Island since the tragic accident that tore her family apart. But after almost two decades, she's about to return.
Now, Betts is a successful businesswoman who has buried the secrets of her past from herself and her college-aged son.
But when her boss sends her on an assignment to South Carolina, she knows it's only a matter of time before those secrets are revealed.
10. The Hurricane Sisters (2014)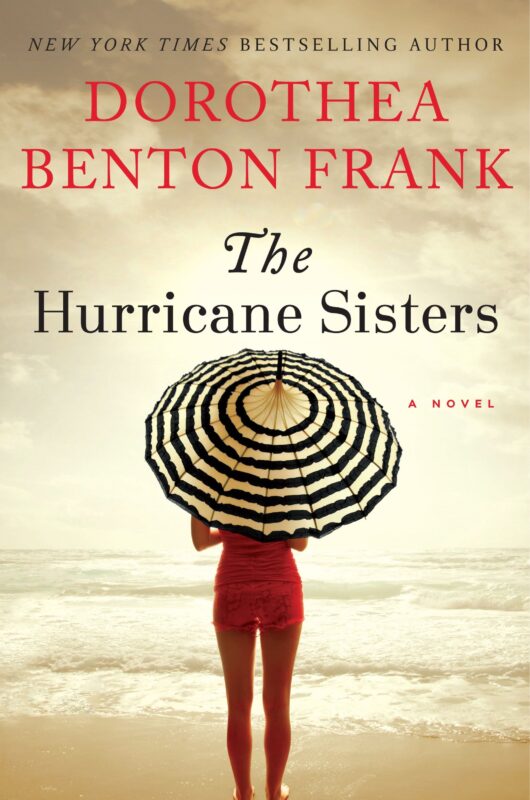 Liz Waters's family has never felt more fractured. Her once loyal husband, Clayton, has run off with another woman, her beautiful and stubborn daughter Ashley is determined to ruin her career prospects and chase her unrealistic dreams, and her hot-headed mother, Maisie, is shacked up with a man half her age.
But when Maisie's toy boy suffers a stroke and Ashely is assaulted by a state senator, Liz and her husband put their bitterness aside to rally their family and sail through the storm together.
11. Carolina Girls (2015)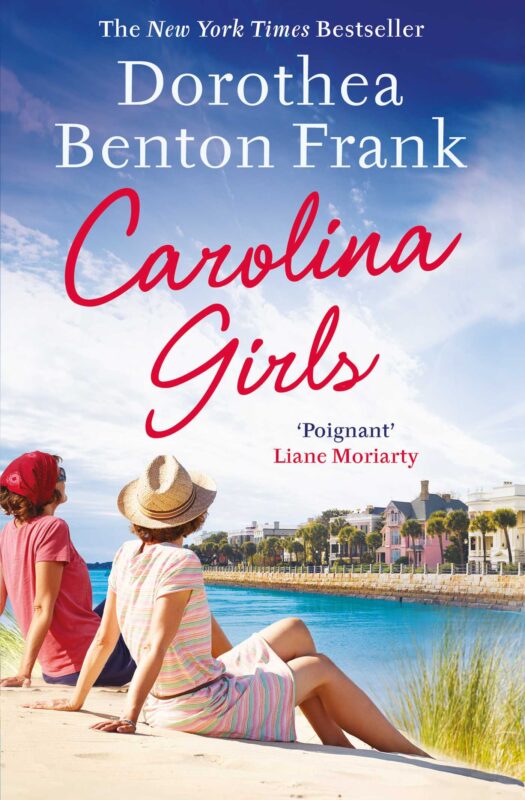 Lisa St Clair is a hardworking nurse who treats her patients like family. But meanwhile, her own family is falling apart at the seams.
Twenty-four years ago, her husband abandoned her, and she was left to raise her daughter, Marianne, alone. But now, this mother-daughter relationship has never been so strained.
Desperate for a distraction, Lisa throws herself into her work. But when her favorite patient, Kathy, passes away, she's drawn into Kathy's world as she and her friends unravel the mysteries of her life and, in the process, discover a new hope for their own.
12. Same Beach, Next Year (2017)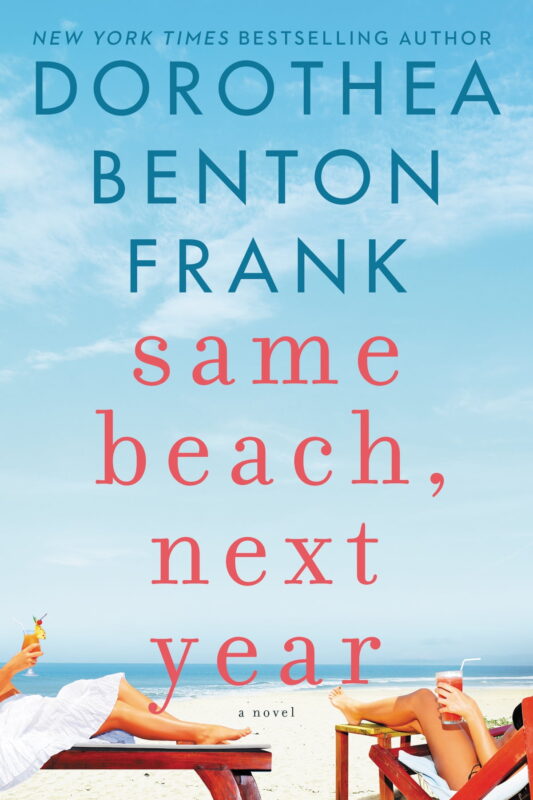 Former sweethearts Adam Stanley and Eve Landers haven't seen each other in years. But one day, while vacationing with their respective partners, Eliza and Carl, they're unexpectedly reunited on the Isle of Palms.
As Adam and Eve reminisce, Eliza and Carl, fight back the pangs of jealousy. But their common ground brings them together, and they form an unexpected bond of their own.
And so, for this enchanted summer and many more to come, two couples come together to form a friendship that will enrich each of their lives for years to come.
13. Queen Bee (2019)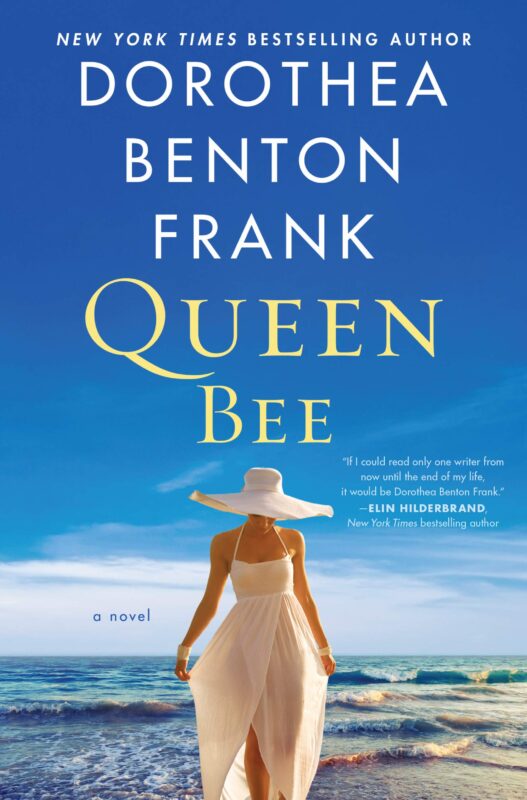 Sullivans Island native Holly McNee Jensen prefers to live a quiet life, working at the local library and tending to her bee hives. But try as she might escape drama, it always seems to come knocking at her door.
Now, her mother is on a downward spiral to rock bottom, her estranged sister has returned home after a bitter separation, and, amidst the chaos, her only hope of staying sane is talking to her wise and humble-bees.
Dorothea Benton Frank's Standalone Novels
As well as her popular series above, Dorothea Benton Frank also penned several standalone novels featuring similar themes of love, life, and friendship.
Here they are in the order they were published.
1. Full of Grace (2006)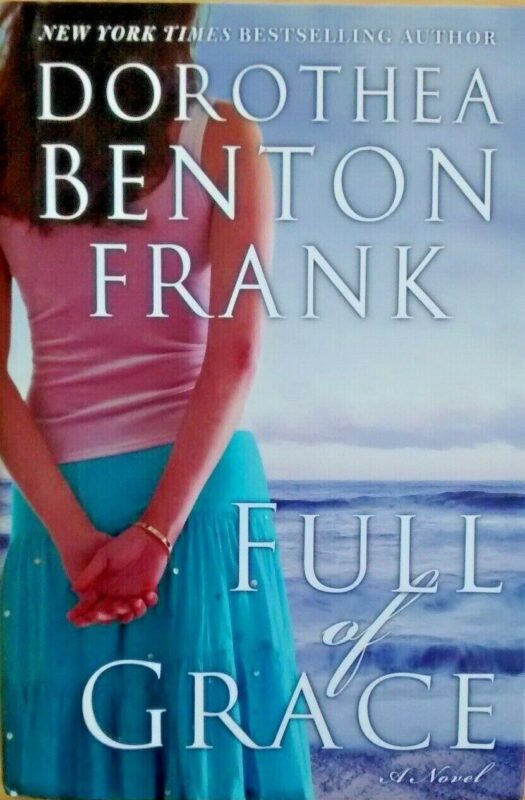 Grace was born and raised as a devout Catholic, but ever since she met Michael, her faith has taken a backseat. As a doctor and a scientist, Michael has little time for spirituality, and up until now, this was fine with Grace.
But all that is about to change as life throws this mismatched couple a curve ball that neither of them expected.
2. The Christmas Pearl (2007)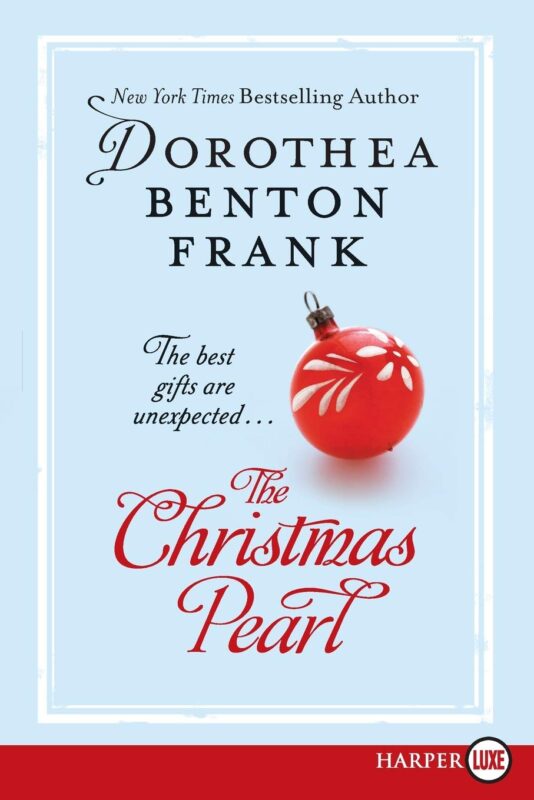 Theodora is ninety-three years old and has watched her fractured family slowly grow apart. During the Christmases of her youth, the whole brood would come together in peace, joy, and harmony to celebrate the holidays with full bellies and even fuller hearts.
But now, her clan is full of nothing but bickering, rivalries, and conflict. At least, that's what she thought. But a Christmas miracle is about to come knocking on her door, offering the chance to revisit those golden memories once again.
3. The Land of Mango Sunsets (2007)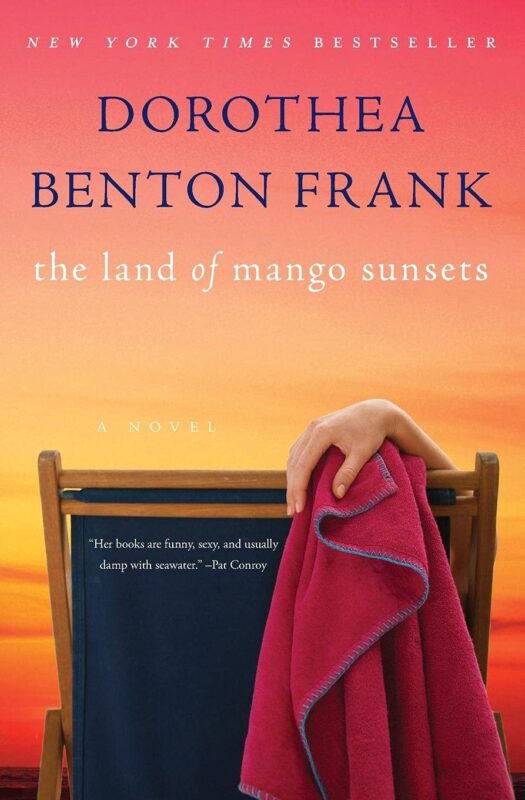 Miriam Swanson needs an escape. Her husband has upped and left her for an underwear model half his age, and she's fallen straight into the arms of a new man named Harrison.
Meanwhile, her kids are wrapped up in their own lives, and Miriam knows she needs to clear her head. So, she leaves New York City behind and heads to Sullivans Island, South Carolina, to rediscover herself and find out what she wants.
4. Porch Lights (2012)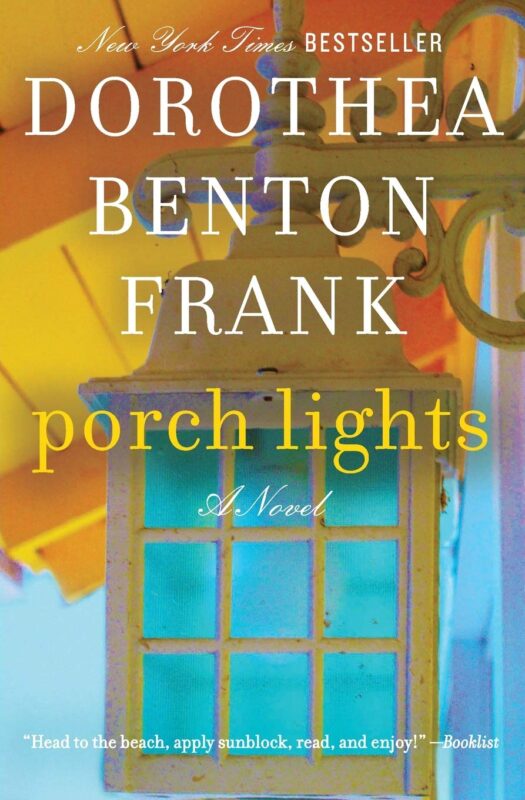 When Jackie's fireman husband is killed in the line of duty, she, and her young son Charlie, are left reeling in grief.
And so, with nowhere else to turn, Jackie takes Charlie and heads to her hometown of Sullivan's Island, South Carolina, to stay with her mother, Annie.
Jackie and Annie haven't always seen eye to eye, and their mother-daughter relationship has been strained over the years. But now, Annie is determined to be there for her daughter in her hour of need and show her that family is family, no matter what.
5. The Last Original Wife (2013)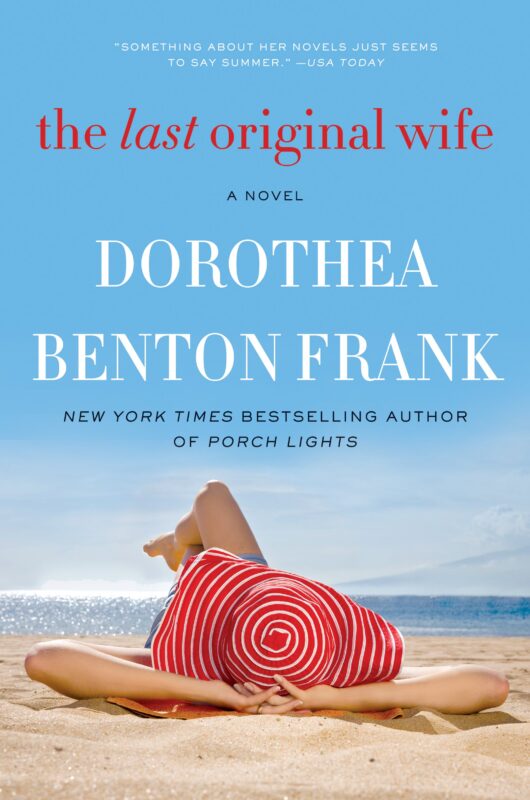 Leslie's husband, Wesley, is part of Atlanta's high-flying social set, where she's known as The Last Original Wife. All the rest of Wesley's slicked-back peers have traded in their first wives for brand-new models, women half their age.
And now, Leslie has finally had enough of feeling like the odd one out, as if Wesley is doing her a favor by sticking to his vows of "til death do us part." She no longer cares about fitting in with his VIP friends and their barbie doll brides.
So, she heads back to her hometown in South Carolina to embark on a new adventure and reclaim the woman she used to be.
6. All Summer Long (2016)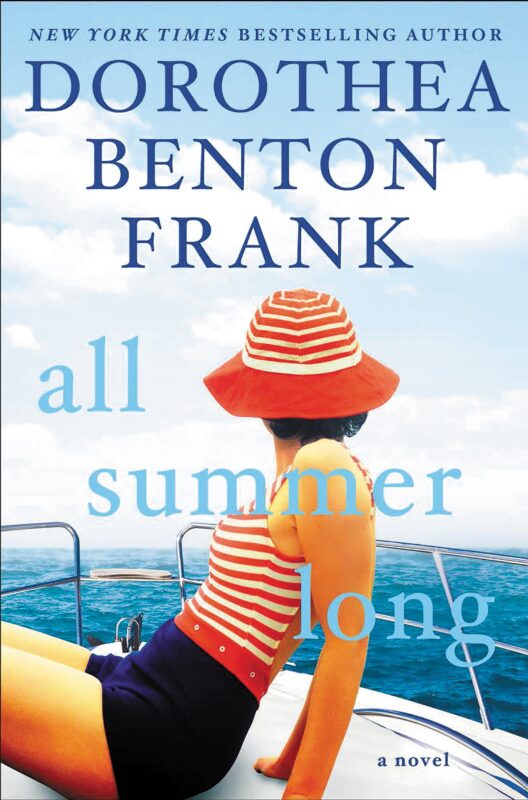 Olivia Richie and Nicholas Seymour are opposites who are deeply in love. Olivia is a New Yorker through and through, a successful interior designer, and a confessed city girl. Nicholas, on the other hand, is a traditional southern gentleman who longs for the quiet life of his homeland in South Carolina.
But as Olivia prepares to fulfill her promise to Nicholas and relocate to Sullivans Island, she's beginning to have second thoughts.
What lies ahead is a breathtaking summer of big decisions, big destinations, and life-changing revelations that prove it's never too late to embark on a brand-new adventure.
7. By Invitation Only (2018)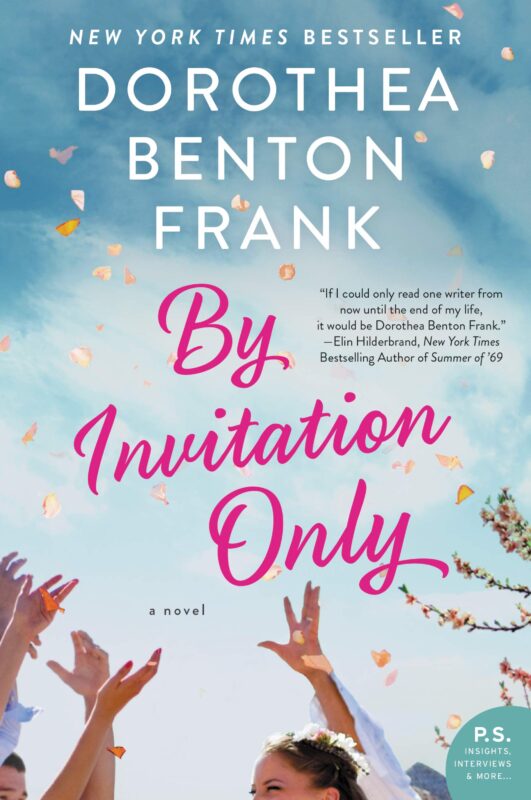 Fred and Shelby are from two very different worlds. And as this young, loved-up couple prepares to get married, their families are about to meet for the very first time.
Fred comes from South Carolina's Lowcountry, a place steeped in southern charm and community spirit. Shelby is the daughter of a wealthy Chicago broker whose shrewd and ruthless business sense has made him one of the city's most celebrated elites.
And as these two families join together for a traditional Southern cookout, culture clashes threaten to derail the celebrations before they've even begun.
Conclusion
If you love charming tales of love, loss, and redemption set in the magic of the American South, then you'll adore Dorothea Benton Frank's books.
Are you already a fan of this popular author's work? If so, I'd love to hear your reviews and recommendations. Could you drop me a comment in the box below?