Teenagers are faced with more distractions than ever before. With their phones constantly buzzing and a world of information available at their fingertips, it can be hard to inspire teens to sit down and read a book, especially if they're not the typical 'book worm' type.
Short stories are a great way to get high school students excited about literature. Don't get me wrong; I'm not suggesting we permanently switch the curriculum from full-length novels to short stories to suit teenager's increasing lack of attention span. It's more about igniting students' imaginations with captivating, quicker reads to teach them the magic of literature. Once they learn to love reading short stories, they'll inevitably want to continue their reading exploration into longer titles, too, even if it's not part of a class or something they "have to do" for school.
But finding the right short stories for high school students can be tricky. There are a lot of elements to consider. Firstly, the tales have to be engaging. There are thousands of short stories out there, but not all of them will keep teens interested or grab their attention in the way you'd want them to.
The best short stories for high school are also inclusive, feature a wide range of diverse perspectives, and challenge students to see the world through the eyes of others.
And finally, short stories for high schoolers need to be age-appropriate. Most students fourteen and above are mature enough to handle some adult content. Still, it's important to get the balance right and consider students' backgrounds and religious beliefs that might make some subjects more sensitive than others.
This list of seven short stories includes some tried and tested favorites loved by high school students around the country. Plus, I've also included some lesser-known short stories that don't often appear on the high school curriculum. All of them are guaranteed to captivate teens and provoke exciting and engaging conversations in the classroom and at home.
7 Best Short Stories for High School
At a Glance: Our top picks for the 7 best Short Stories for High School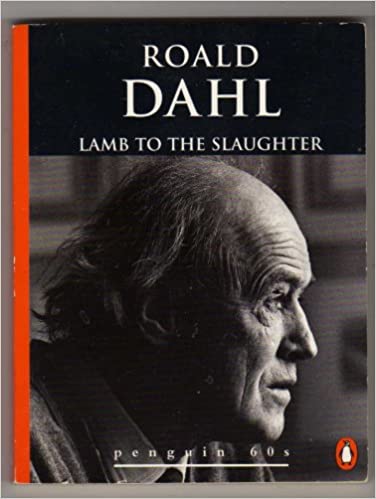 This 1953 short story showcases Roald Dalh's incredible diversity in storytelling and is an excellent example of his lesser-known fascination with the horror genre. It's a chilling tale with some subtle black comedy elements that touch on the darker side of human nature.
The story was rejected by The New Yorker when it was first submitted, along with four other stories by Dahl. But thankfully, it was picked up by Harper's Magazine and went on to become one of his best-loved works. It's published as a standalone short story and also features in the compilation, Someone Like You.
Students who enjoy this tale will also love the Alfred Hitchcock Presents TV adaptation, one of the few episodes directed by Hitchcock himself. An adaptation also appears in Roald Dahls British TV series, Tales of the Unexpected.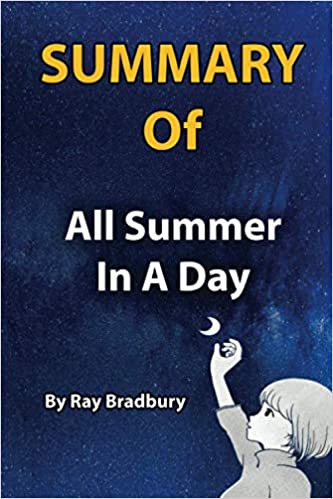 This science fiction short story by prolific author Ray Bradbury was first published back in 1954 in The Magazine of Fantasy and Science Fiction. It tells the story of a young girl named Margot who moved from Earth to Venus with her family when she was just four years old.
On Venus, the rain is more or less constant, and for the last seven years, the people of the planet have known nothing but water falling from the sky. But Earthling Margot still remembers the sun, and today, for just a couple of hours, it's shining down on Venus too.
The story takes place on another planet in a strange setting, but it's packed with relatable elements for most high school students. It promotes dialogue about the shared human condition of feeling like an outsider in a new place. The story's themes of childhood bullying are also a great classroom conversation starter and provide a gentle way to encourage students to advocate for their peers rather than exclude them.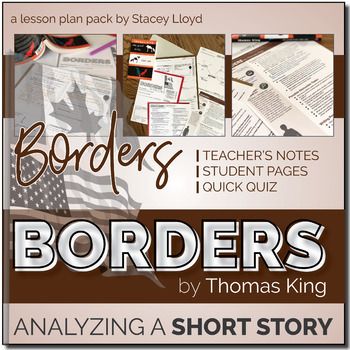 Borders, written by award winning indigenous author Thomas King, documents a mother and son's lengthly struggle to cross from Canada into the United States.
The mother, desperate to make it to Salt Lake City to visit her daughter, is questioned by border security about the family's citizenship. Her genuine answer, "Blackfoot," is rejected, and time and time again, they are not allowed to pass. In the eyes of the officials, the only acceptable answer is "American" or "Canadian."
The mother stands her ground and remains true to her identity throughout the story. It's only when the media become involved, and the family's plight becomes public knowledge that border forces allow them to pass under their true identities. Then finally, they are able to make it to Salt Lake City and reunite as a family.
This fascinating story contains themes of identity, heritage, connection, and justice and explores the topic of nationhood from an indigenous perspective. It challenges the imposed conceptions of citizenship that all too often go unquestioned.
Thomas King's Borders was published in 1993, but the author has also penned an upcoming 2021 graphic novel adaption, illustrated by Natasha Donovan. Available soon, this is a great resource for high school students with a more visual learning style.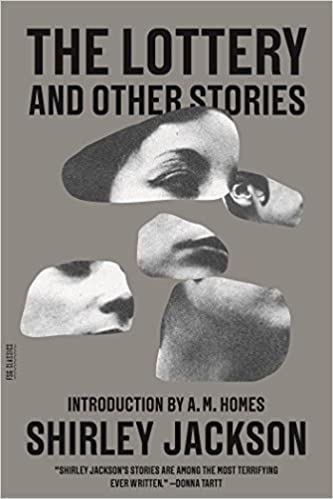 This unnerving tale takes place in a fictional small town in America, where every year, the townfolk gather in a macabre ritual known as "the lottery." No one can remember how it began, but the proceedings always end the same dark and sinister way. The only thing the town's citizens can do is pray that the odds are in their favor.
When The New Yorker first published it in 1948, The Lottery was met with a huge amount of backlash, and Jackson received hate mail from around the country. Thankfully, this frosty reception didn't last long, and today it remains one of the most iconic short stories ever written and an essential part of any high school curriculum.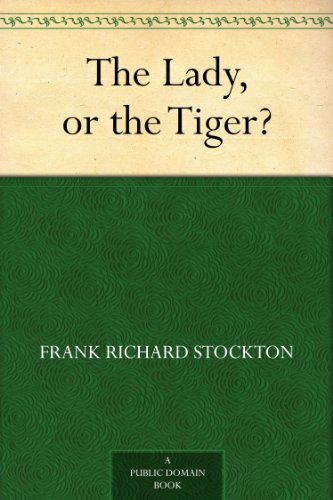 Frank Stockton's The Lady or The Tiger? was published way back in 1882. Despite being one of the oldest on this list, it remains one of the most referenced short stories in modern-day high school classrooms around the country, and for a good reason.
This innovative fable tells the tale of a man sentenced to a bizarre punishment when caught in a forbidden romance with the King's daughter. In the center of a public arena, he is forced to choose between two doors. Behind one is a beautiful lady in waiting, and behind the other, a vicious tiger ready to maul and devour him. Which one will he choose, and how will he decide?
This much-loved story's title has become embedded in the English language and used as a symbolic expression to describe a seemingly unsolvable problem.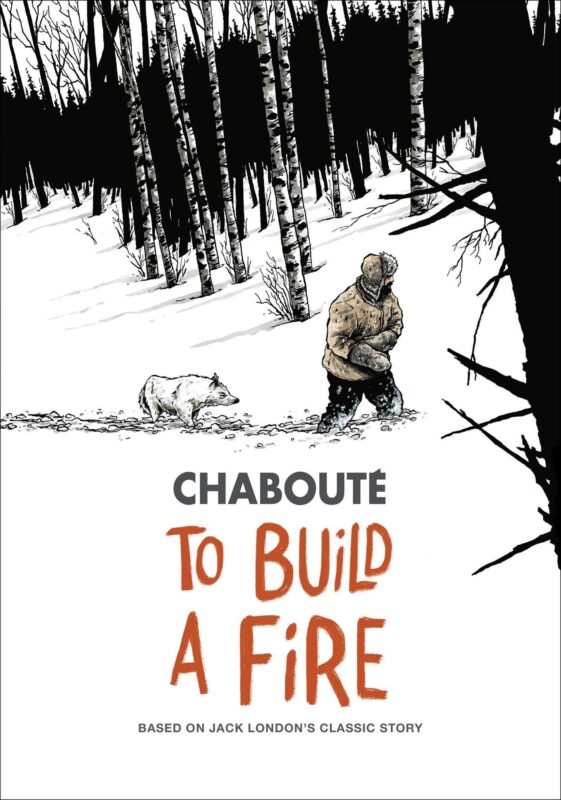 To Build a Fire, written by American author Jack London, explores what happens to a miner and his dog as they trek through the barren, frozen wasteland of the Canadian Yukon, searching for a faraway camp.
The dog quite sensibly encourages them to stop, find shelter, and hunker down out of the bitter cold. Yet the man, in his arrogance, decides to push on. Forced to confront his own mortality in the harsh conditions, he eventually learns how powerless he is to the will of nature.
There are two versions of Jack London's classic short story. The revised version, published in 1908, is still a popular addition to anthologies today. That being said, the lesser-known version published six years previously is an interesting alternative for high school students to study and compare.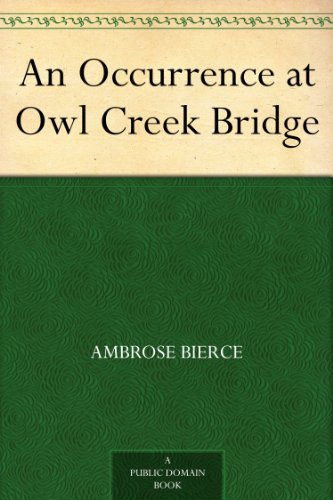 An Occurrence at Owl Creek Bridge, by American writer and Civil War veteran Ambrose Bierce, is one of the most revered short stories in American literary history.
It tells the tale of Peyton Farquhar, a man about to be hanged by the authorities for his role as a confederate sympathizer. As he's bound to the edge of the bridge and awaiting his certain death, his thoughts turn to his wife and children at home. Suddenly, he finds himself free from his shackles, with superhuman senses guiding him through the river, onto dry land, through the forest to his family many miles away.
This classic short story was initially published in 1890 by The San Francisco Examiner. It features a shocking twist at the end that's sure to provoke exciting classroom discussions. If students enjoy An Occurance at Owl Creek Bridge, they'll also love the 1962 French short film adaptation, which features barely any dialogue. The film was also aired as an episode of the classic TV show, The Twilight Zone.
Conclusion
These eight short stories will engage, inspire, and challenge high school readers to see the world from new perspectives. I've tried to choose stories that will also promote exciting discussions and debates in the classroom and encourage students to explore the world of reading not just at school but in their free time too.
Do you have any recommendations for great short stories that high school students will love? I'd love to hear your suggestions; drop me a message in the comments box below.