Shari Lapena is the best-selling Canadian author behind critically acclaimed novels like The Couple Next Door, A Stranger in the House, End of Her, etc. Her recent smash hit title is, Not a Happy Family.
Before her debut novel was published in 2008, Lapena worked as a lawyer and an English teacher. But these days, she's turned her hand to writing fiction full-time. And since her literary career began, her bestselling books have made her one of today's most popular thriller authors.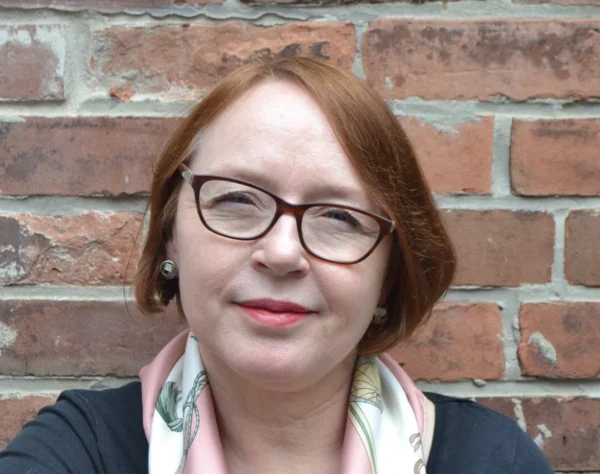 So, if you're looking for a brand new novel to kick-start your 2023, check out Shari Lapena's work below.
Shari Lapena Books in Order
Shari Lapena has written eight award-winning novels to date, and she's got plenty more work up her sleeve. So, there's no better time to check out this talented author's books.
Below, I'll list every title the author has published, along with a short plot summary of each, so you can decide where to begin your reading journey.
1. Things Go Flying (2007)
Harold is on the brink of a midlife crisis. His best friend Tom has died, and his teenage children are out of control. His controlling wife, Audrey, is increasingly frustrated by her absent-minded, accident-prone husband.
To make matters worse, Harold has recently discovered he has a gift, but it's a gift he wishes he could give back. He's begun hearing the voices of the dead, just like his long-deceased mother could. And now, she's come back to haunt him.
Meanwhile, Audrey is harboring a life-changing secret from Harold and her family, and it's becoming harder and harder to keep it hidden.
Things are about to go flying, and it's not going to be pretty.
2. Happiness Economics (2011)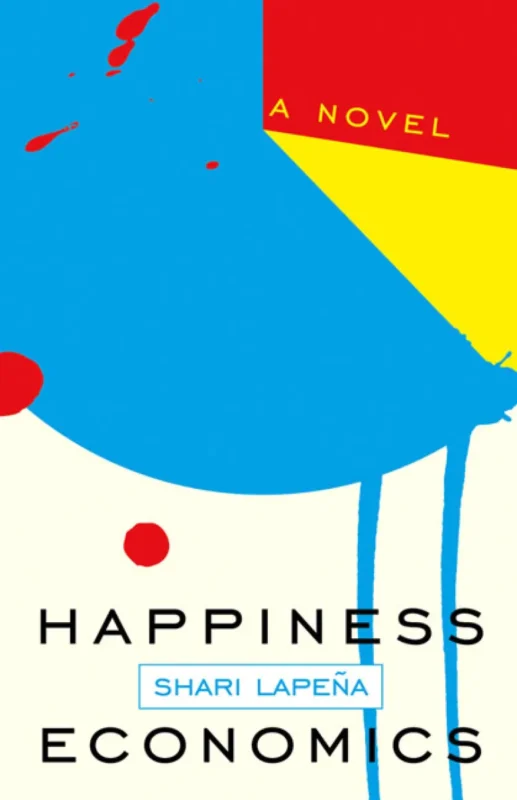 Will Thorne is a free-thinking poet married to a successful high-powered economist who doesn't understand him. Judy, his wife, has a very different philosophy in life and places little value on art.
So, when Will asks Judy to help him raise funds for a new organization, The Poets Preservation Society, she's less enthusiastic. In her mind, poetry contributes nothing to society; after all, it doesn't put bread on the table or a roof over anyone's head.
But then Will meets the fascinating and enigmatic Lily White, who turns out to be the muse he's been looking for all his life.
3. The Couple Next Door (2016)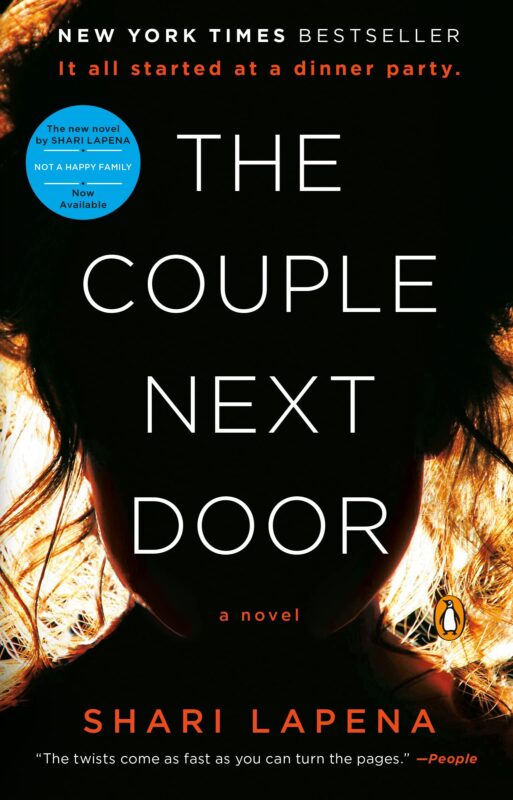 Anne and Marco are a seemingly perfect couple with a gorgeous home and a beautiful new baby named Cora.
But underneath the surface, their relationship is being stretched to the brink. Since giving birth to their daughter, Anne has been suffering from postpartum depression, and the realities of motherhood are taking their toll.
So, when they're invited to a dinner party next door, Marco convinces Anne that a few drinks in the company of other adults could be just what she needs.
Anne agrees, but at the last minute, the babysitter cancels, and it's too late to find a replacement. And so Marco persuades a reluctant Anna to leave Cora sleeping upstairs and take the baby monitor to the party. After all, what could go wrong? They'll only be next door, and they'll check on her every half an hour.
But at the end of the night, just 30 minutes after their last check-in, the couple returns home to find the front door open and the baby's crib empty. Cora is gone, and now, their worst nightmare has begun.
4. A Stranger in the House (2017)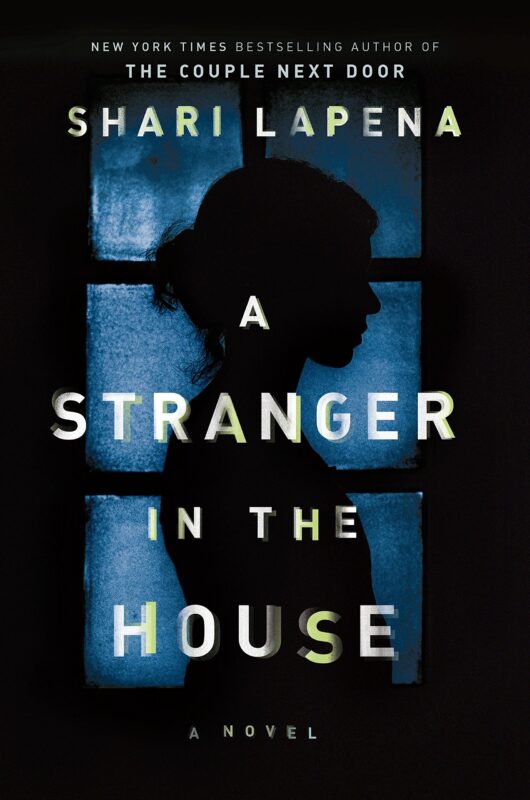 Newlyweds Karen and Tom Krupp are blissfully happy until one day. Tom returns to their beautiful home in upstate New York to find that Karen has vanished into thin air.
Then, there's a knock on the door, and Tom learns that Karen has been in a car accident. He races to the hospital to find his wife lying concussed with mild injuries, but to his relief, she's mostly ok.
But his relief soon transforms into confusion when the police ask strange questions. What was Karen doing driving so recklessly through the wrong side of town? She claims she can't remember a thing, but the cops aren't convinced she's telling the truth.
And as the pair returns home and Karen recovers from the ordeal, the questions continue to mount. Karen has grown suspicious, believing someone has been inside her house and that someone has moved something. Now, this once-happy couple is living as strangers, and their secrets are rising to the surface, threatening to destroy their marriage, and their lives, for good.
5. An Unwanted Guest (2018)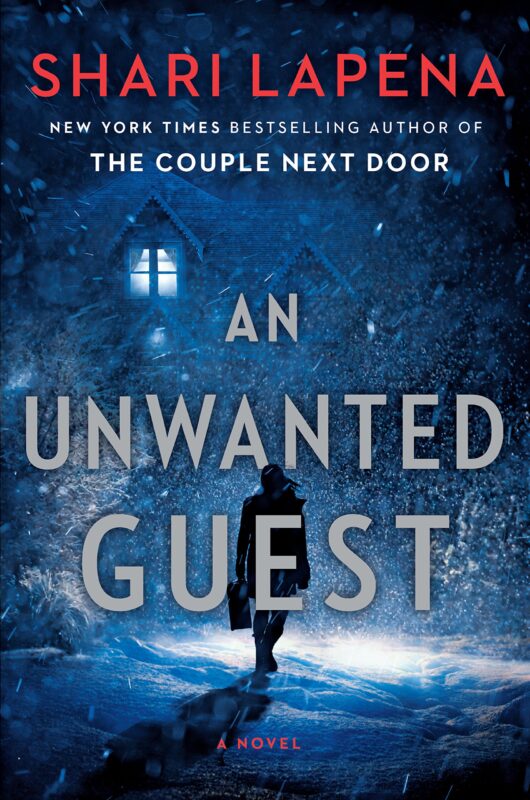 Mitchell's inn is a quaint and luxurious hotel nestled deep in the woods of the Catskill Mountains.
The historic building, roaring fires, and surrounding snow-capped peaks make the perfect setting for a relaxing mid-winter getaway. But this particular weekend, the weather outside has turned colder, a raging blizzard has set in, and the guests find themselves trapped inside.
Then a power cut strikes, and the inn is plunged into darkness. And with no phone signal or WiFi, there's no way to call for help. So, the guests have no other choice but to huddle in together and make the most of their unusual situation.
But inside the cozy snowed-in lodge, something sinister is looming. When the first guest turns dead, everyone assumes it's a terrible accident. But then, a second person dies, and suddenly, everyone is acutely aware of the murderer.
6. Someone We Know (2019)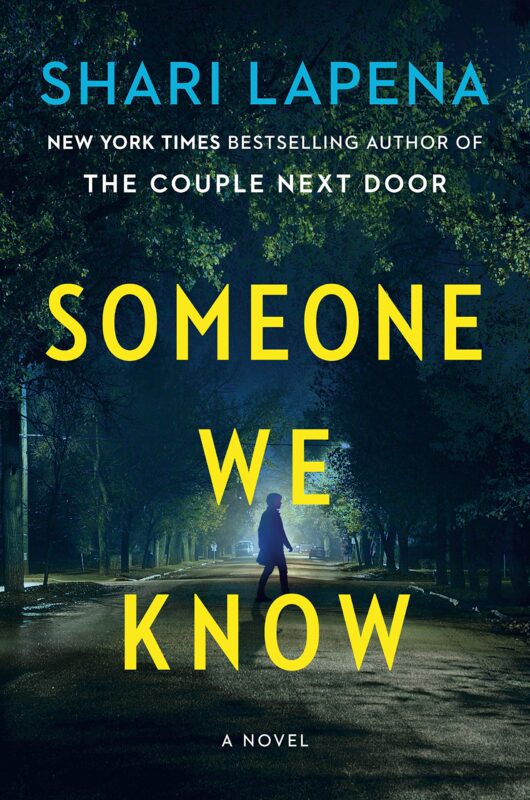 When Amanda Pierce fails to come home after a weekend away with her best friend, her husband, Robert, goes straight to the police. He's frantic with worry, but no one, not even the cops, seems too concerned.
But then, her body is discovered at the bottom of a nearby lake, and suddenly, a murder investigation ensues.
Robert is the prime suspect, but as police unravel the clues from Amanda's personal life, they discover she had a string of other lovers. And so now, more potential suspects join the interrogation list.
Meanwhile, something sinister is at play in their sleepy, upscale suburb. Someone has been breaking into houses, hacking computers, and learning people's secrets. No one knows who he is, but it soon becomes clear that this stealthy mystery hacker could hold the key to finding Amanda's killer.
7. The End of Her (2020)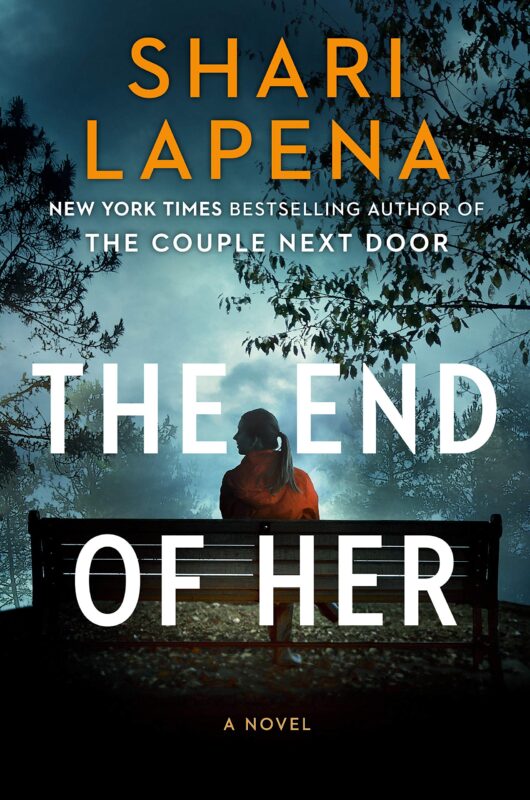 Stephanie and Patrick are the sleep-deprived parents of baby twins. Still, despite their near-constant exhaustion, they're blissfully happy with each other and their new additions.
But then, a female acquaintance from Patrick's past turns up with a harrowing accusation. Years earlier, Patrick's former wife tragically died in an accident, leaving him widowed and alone. And now, this unwelcome visitor claims her death was no accident; according to her, Patrick killed his wife and covered up the evidence.
Stephanie has always trusted her husband implicitly. Now, despite his pleas of innocence, she can't shake the feeling that the man she thought she knew so well might not be all he seems.
Suddenly, this once-happy couple's world is crumbling around them, and their unstable bond is tested like never before. Is Patrick telling the truth? Or is Stephanie living with a murderous pathological liar?
8. Not a Happy Family (2022)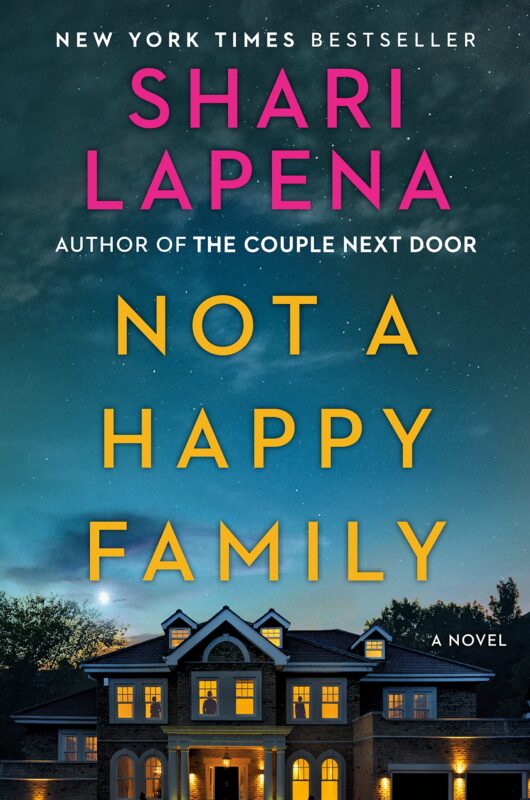 Fred and Sheila Merton are the proud and wealthy owners of a beautiful house in the upscale neighborhood of Brecken Hill, New York. But one night, after settling for an Easter dinner with their three grown-up children, the couple is brutally murdered inside their own home.
The three Merton children claim to be devastated, but all eyes are on them as the prime suspects. After all, they'd never been a particularly happy family, and each sibling stood to inherit a huge sum of money from their parent's death.
Did one of them finally snap and kill their imperfect parents in cold blood? Or did someone else sneak into their house that night, and do the dreadful deed?
Conclusion
Shari Lepena has eight gripping, critically acclaimed novels to explore. And with any luck, we'll be seeing much more from her in the years to come.
Are you already a fan of Shari Lapena's books? If so, I'd love to hear your reviews and recommendations. Could you drop me a comment in the box below?