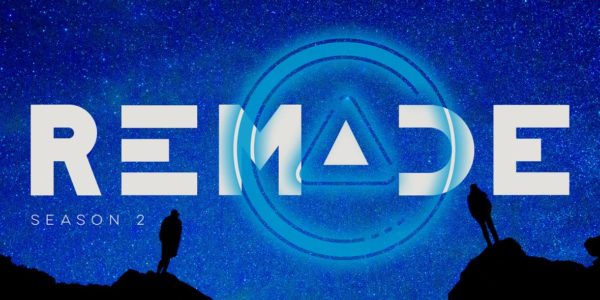 ReMade Description:
Title: REMADE
Author: Matthew Cody, Andrea Phillips, Gwenda Bond, E. C. Myers, and Amy Rose Capetta
Pub. Date: November 15, 2017
Publisher: Serial Box
Formats: eBook & audiobook
Find it: Season 1 Amazon, Serial Box
Serial fiction startup Serial Box has been featured from coast to coast including stories on NPR, Wired, BuzzFeed and i09. Serial Box was called "a godsend for a niche market of readers" by The Chicago Tribune.
ReMade is one of Serial Box's first attempts at YA dystopian fiction, and it's already making splashes.
In one moment the lives of twenty-three teenagers are forever changed, and it's not just because they all happen to die. "ReMade" in a world they barely recognize – one with robots, space elevators, and unchecked jungle – they must work together to survive. They came from different places, backgrounds, and families, and now they might be the last people on earth. Lost meets The Maze Runner in exciting serial adventure. Season 2 finds the ReMades in search of the last of humanity on a perilous journey away from what's left of the caretakers and Arcadia.
In true Serial Box fashion of trying to cross over many mediums, season 1 of ReMade has also been turned into a podcast available for free on all major podcast platforms (and one week early on TuneIn's First Play program). The release of the podcast is meant to coincide with season 2. The podcast will release the final episode of season 1 on the same day as episode 1 of season 2 is released on the Serial Box platforms and wherever ebooks are sold.
Team-written by some of today's most exciting authors, ReMade season 2 is brought to you by Matthew Cody (Super), Andrea Phillips (Revision), Gwenda Bond (Girl on a Wire), E. C. Myers (The Silence of Six), and Amy Rose Capetta (Echo After Echo).
ReMade Excerpt
The hairs on the back of Jackie's neck started to tingle. She held her composure, feeling the eyes of everyone in the group on her. The limelight was her home. Today, however, she wanted nothing more than to crawl into a hole. She wouldn't let her composure crack, not like Cece. Cece was dramatic on a typical day. Jackie loved it when all eyes were on her, but she rarely used negative emotions to get there- she was no amateur which was why she didn't associate with the drama queen.
Before, she held back from calling Cece 'princess' even though the nickname was perfect for her. Jackie didn't want to agree with anything Q said. That would reveal she didn't hate him as much as she let on.
Cece almost ruined this for them. Jackie was determined to complete her task with style and grace to get this person off her back for good.
Jackie knew she pissed off a lot of people, but it was worth it for the adoration or fear she inspired in most. Besides, for someone to pull off a stunt like this, they had to think about her a lot. Which was fine with her. Adoration came in many forms.
About Seral Box: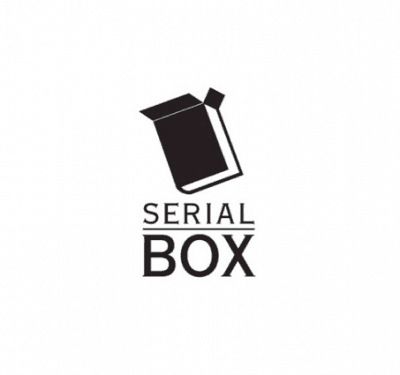 A new kind of publishing company for a new age.
While technology has rapidly evolved, the way publishers and writers bring books to readers really hasn't. Storytelling in TV has become more sophisticated and multilayered, podcasts have risen to mainstream media status—but ebooks are just books on digital devices, not easier, more fun, or more social than they were before.
Serial Box is here to change all of that: artfully blending together the best of series television and the convenience of ebooks and audiobooks to bring readers a new form of story telling. Releasing fiction serials over the course of 10-16 week seasons, Serial Box is about delivering addictive episodes straight to the user's digital device to be read or listened to anytime, anywhere.
Taking a few pages from the world of television, Serial Box hires a team of a talented and award-winning writers to collaborate on each serial, pulling the best ideas to develop great characters and craft a narrative that captivates readers over the course of the season. A new ensemble of writers works on each series, so each will vary in genre and length, but they'll always be entertaining page-turners that keep you wondering what will happen in next week's episode.
Website | Twitter | Facebook | Goodreads | Pinterest | Blog | Instagram
Giveaway Details:
Tour Schedule:
Week One:
11/13/2017- Hooked To Books– Excerpt
11/13/2017- Under the Book Cover– Review
11/14/2017- Texan Girl Reads- Pre Made Post
11/14/2017- BookCrushin– Review
11/15/2017- The Cover Contessa– Excerpt
11/15/2017- Adventures Thru Wonderland– Review
11/16/2017- BookishRealmReviews– Pre Made Post
11/16/2017- Book-Keeping– Review
11/17/2017- YA and Wine– Excerpt
11/17/2017- Mom with a Reading Problem– Review
Week Two:
11/20/2017- Books, Boys, and Blogs!– Review
11/20/2017- Novel Novice– Pre Made Post
11/21/2017- BookHounds YA– Review
11/21/2017- Pooled Ink– Spotlight
11/22/2017- Smada's Book Smack– Spotlight
11/22/2017- Hauntedbybooks13– Review
11/23/2017- Tales of the Ravenous Reader– Review
11/23/2017- Twirling Book Princess– Spotlight
11/24/2017- Two Chicks on Books– Excerpt