Ngaio Marsh, also known by her full name Dame Edith Ngaio Marsh, was a renowned mystery author from New Zealand.
She's most famous for her series of thirty-two detective novels featuring Inspector Roderick Alleyn, a sophisticated detective employed by the Metropolitan Police in London.
She's internationally recognized as one of the original 'Queens of Crime,' alongside Agatha Christie, Margery Allingham, and Dorothy L. Sayers, four women who paved the way for mystery writers during the Golden Age of crime fiction in the 1920s and 1930s.
So, if you love a good whodunit and haven't read Ngaio Marsh's work yet, you're in for a real treat.
Who Was Ngaio Marsh?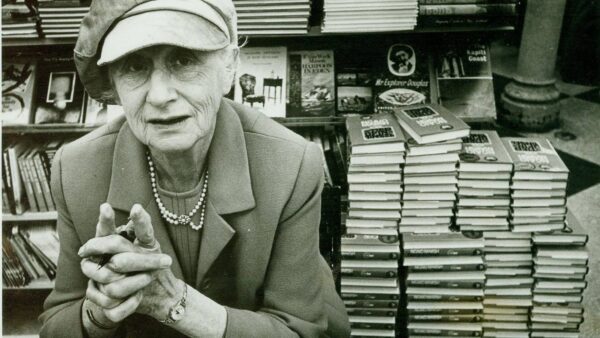 Ngaio Marsh was born in Christchurch, New Zealand, in April 1895. She attended St Margaret's College and studied painting at the Canterbury College (NZ) School of Art.
In 1916, after graduating from college, she became an actress. She joined the Allan Wilkie company and toured their performances around New Zealand. This was when she discovered her great passion for the theater, which would stay with her for her life.
In 1928, Ngaio moved to London, and from then on, she split her time between New Zealand and the United Kingdom. While in London, she opened a handicraft shop, Touch and Go, with a friend and began penning syndicated articles that she sent home to be published in New Zealand. Ngaio enjoyed the writing process so much that she was inspired to write her first book, A Man Lay Dead.
Back in Christchurch, New Zealand, Marsh continued writing and became a member of the art association known as The Group. When she wasn't penning fiction novels and essays, she threw herself into the theater.
In the early 1940s, she directed a modern-dress version of Hamlet. In the years that followed, she produced numerous successful Shakespearean productions. She toured them across her native country and around the world.
Her work in both literature and theater earned her countless awards and accolades. In 1948 she was appointed an Officer of the Order of the British Empire. In 1966, she officially became a Dame, or Dame Commander of the Order of the British Empire, for her outstanding services in the arts.
Even after she died in 1982, Marsh's incredible legacy lived on, with the University of Canterbury's Ngaio Marsh Theatre named in her honor.
Her old house in Cashmere, Christchurch, is now a museum known as Ngaio Marsh House. She even has an award named after her, The Ngaio Marsh Award, awarded annually to New Zealand's finest mystery, crime, and thriller writers.
Ngaio Marsh's Books
Ngaio Marsh's novels feature protagonist Roderick Alleyn, a slick British CID detective named after the famous Elizabethan actor Edward Alleyn.
Roderick, known as Rory to his friends, was born in the late 1800s. After graduating from Oxford University, he served in World War I for three years. He spent a year in the British Foreign Service before joining the Metropolitan Police as a constable.
Marsh's novels follow Alleyn and his detective career chronologically, beginning with the 1934 series debut A Man Lay Dead.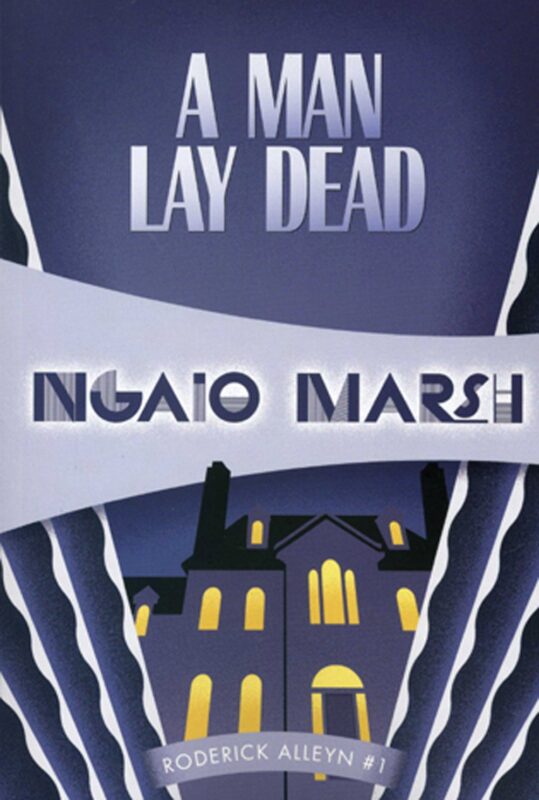 When we first meet the iconic gentleman detective, he's around forty. He is already working for CID at Scotland Yard. In the early novels, he is described as a tall, dark, and handsome man often referred to by the press as 'Handsome Alleyn.' And in an ode to the author's love of theater, he has a penchant for quoting Shakespeare.
Several books into the series, Alleyn gets married to his wife, Agatha Troy, and the couple has a son.
Eventually, he was promoted to Chief Superintendent. Still, during the Second World War, he's sent to work on counter-espionage missions abroad under an assumed alias. More than three years later, he's finally reunited with Agatha.
Along with themes of murder, mystery, and intrigue, many of The Roderick Alleyn novels also include Ngaio Marsh's two other passions: the theater and painting. Some stories are based on theatrical productions, and others center around off-stage actors.
Although the majority of these stories are set in England, four take place in New Zealand. One, in Colour Scheme, includes Māori characters who had never before been featured in British mystery novels at that time.
Ngaio Marsh wrote throughout her adult life, but there was one book that she left unfinished. She began writing Money in the Morgue during the Second World War, but after just a few chapters, she abandoned the work. It wasn't until 2018, almost three decades after her death, that the story was fleshed out and completed by author Stella Duffy and published by HarperCollins.
Towards the end of her life, Marsh intentionally destroyed many of her letters and her manuscripts, so there is likely much more unfinished work that will sadly never be seen. But thankfully, the author has left behind an incredible collection of novels that will be treasured for many more generations to come.
To learn more about Ngaio Marsh, her life, and her career, pick up a copy of her 1965 autobiography, Black Beech and Honeydew. There are also two authorized biographies celebrating her legacy: Margaret Lewis's Ngaio Marsh, A Life, published in 1991, and Joanne Drayton's Ngaio Marsh: Her Life in Crime, published in 2008.
Ngaio Marsh's Books in Order
Ngaio Marsh has a huge body of work to explore, and knowing where to begin isn't easy. So, in this post, I'll list all of her fiction and non-fiction books in the order they were published so that you can begin your reading journey right away.
The Roderick Alleyn Books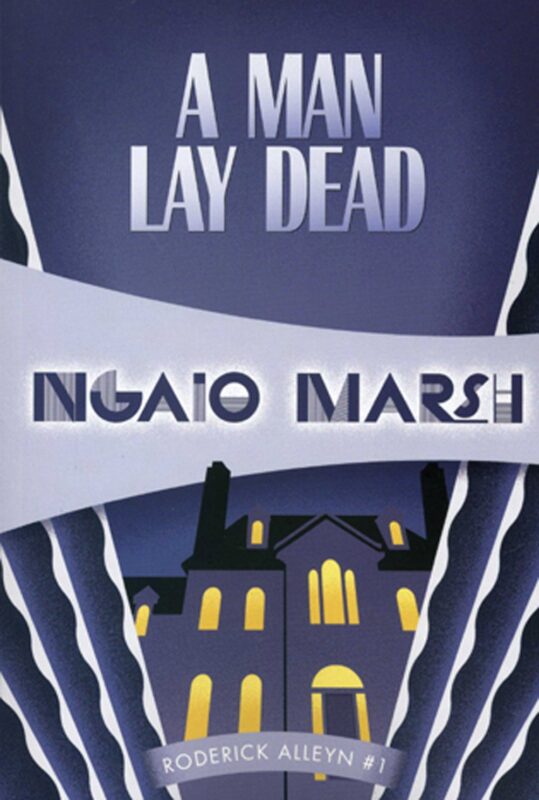 Ngaio Marsh began her legendary Roderick Alleyn series in 1934 and continued penning these gripping murder mystery stories until 1982 when she passed away.
In the first book, A Man Lay Dead, Chief Detective Inspector Roderick Alleyn is tasked with figuring out who killed a partygoer after one of Sir Hubert Handesley's extravagant weekend soirees goes wrong.
The whodunits continue with each new book as this iconic detective unravels some of London's most intriguing and deadly mysteries.
The Roderick Alleyn Books in Reading and Publication Order
Each book in the Roderick Alleyn series can be read as a standalone. However, the characters and their lives are interconnected. Hence, to get the most out of the series, it's best to follow the publication order listed below.
Ngaio Marsh's Short Story Collections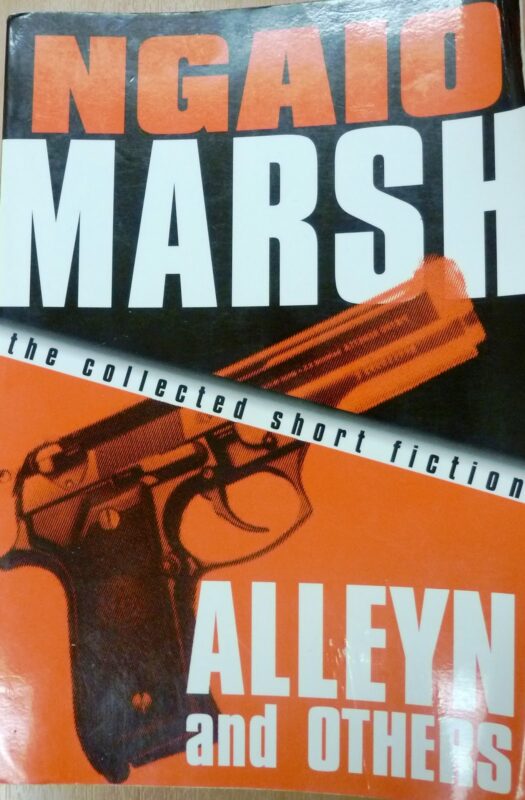 Ngaio Marsh is best known for her full-length novels. Still, she also penned several short stories during her career, collected in the compendiums below.
Ngaio Marsh's Non-Fiction Books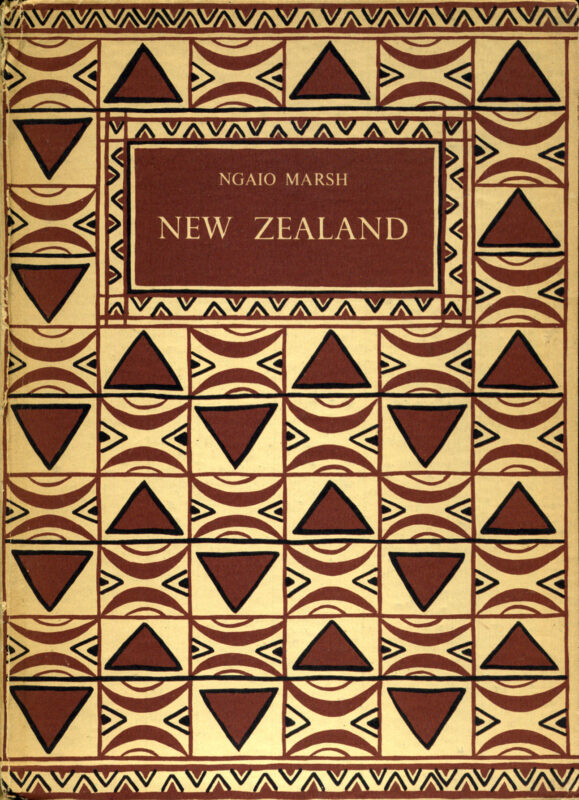 Ngaio Marsh was famous for her fiction, but she also has several non-fiction works to explore, including her famous 1965 autobiography, Black Beech and Honeydew.
Here are Marsh's non-fiction works in the order they were published.
A Play Toward: A Note on Play Production (1946)
Conclusion
Ngaio Marsh was one of the most influential authors of the twentieth century, and even though she passed away several decades ago, her incredible legacy continues to live on.
Are you a fan of this prolific mystery author's work? If so, I'd love to hear your reviews and recommendations! Could you drop me a comment in the box below?