Nancy Thayer is the author of more than thirty captivating novels, including smash hits like Summer House, Beachcombers, Island Girls, Secrets in Summer, and her popular series, The Hot Flash Club.
Her relatable tales of families, friendship, love, and loss have appeared on the New York Times Best Sellers list and earned her several awards, including the 2015 Romantic Times Career Achievement Award for Mainstream Fiction.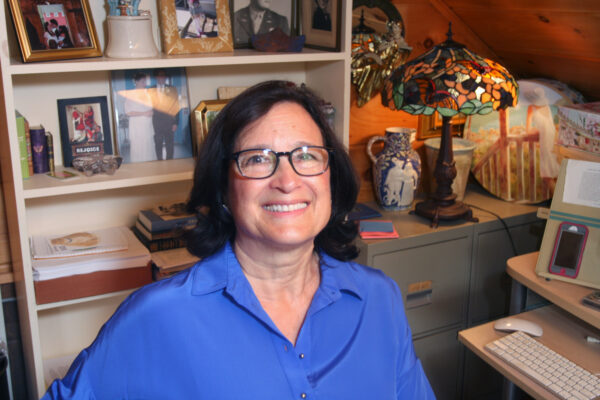 And thankfully, this prolific author has plenty more heartwarming and hilarious novels yet to come. So, buckle up and get ready to explore Nancy Thayer's page-turning books. Happy reading!
Nancy Thayer's Books
Nancy Thayer has a huge body of work to explore, and knowing where to begin isn't easy. So, in this post, I'll list every book the author has published to date, including her popular Hot Flash Club series and her standalone novels, so that you can begin your reading adventure right away.
The Hot Flash Club Books
This collection of four chick-lit beaches tells a new kind of coming-of-age story. This is the tale of four women and their successors, who discover that life does not end once the gray hairs and wrinkles start to set in. In fact, in their case, it's only just begun.
The Hot Flash Club Books in Reading and Publication Order
All four of the Hot Flash Club novels are interconnected, so to get the most out of the series, it's best to read them in the order they were published, listed below.
1. The Hot Flash Club (2003)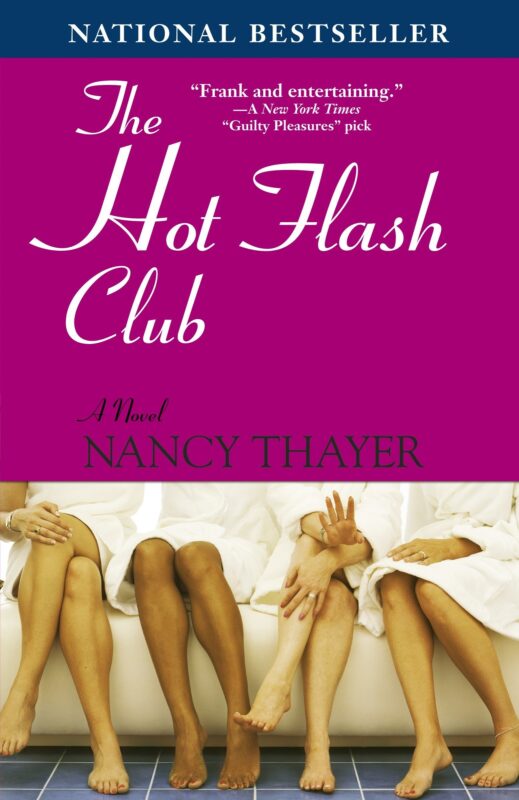 Faye, Marilyn, Alice, and Shirley are four dynamic women who all feel past their prime. But when a chance encounter brings them together, they form the Hot Flash Club and embark on a mission to help one another get the most out of life.
Widowed Faye is a talented artist who always puts on a brave face and a big smile. Still, since losing her husband, she's struggled to regain her creative spark, and her empty house feels hopelessly lonely.
To make matters worse, she's certain that her oh-so-perfect son-in-law is cheating on her only daughter, Laura, and now, she's determined to catch him in the act.
Shirley is a yogi and a healer with a trim and toned physique that belies her advancing years. But underneath her youthful, healthy glow, her unsuccessful love life and dire financial situation are beginning to take their toll, and she can feel the creep of old age setting in.
She secretly dreams of opening a wellness spa. Still, crippling imposter syndrome is holding her back. If she's ever going to achieve her ambition, she's going to have to believe in herself first.
Marilyn is the brains of the bunch, a successful paleontologist who is beginning to feel as old as the ancient fossils she studies. Meanwhile, she worries that her ultra-smart son is about to make a very stupid decision and marry the wrong woman.
Then there's Alice, a regal executive who has climbed to the top of the corporate ladder with hard work, grit, and determination. However, her arthritic back is in agony from wearing murderously uncomfortable shoes, and the next generation of high flyers is swooping in, waiting for their chance to take her place.
But now that Faye, Shirley, Marilyn, and Alice have found each other, the members of the Hot Flash Club are about to discover that it's never too late to embrace your passions, follow your dreams, and chase the things that truly matter the most.
2. The Hot Flash Club Strikes Again (2004)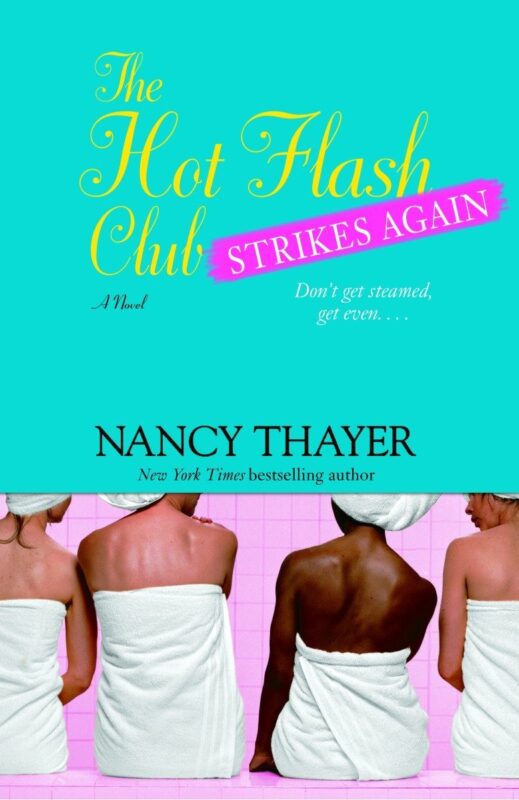 In The Hot Flash Club Strikes Again, Nancy Thayer brings back the beloved characters from her previous novel and introduces four new women who are seeking refuge at Shirley, Faye, Marilyn, and Alice's wellness spa.
Polly has been trying to get along with her husband's cold and distant mother for almost two decades. And so, now that her son is married, she vows to put her best foot forward and be the perfect mother-in-law. But she's quickly discovering that it's not always easy to keep her opinions to herself.
Beth is as intelligent as she is introverted, a brilliant up-and-coming professor who prefers a quiet, solitary life. But her new love, Sonny, comes from a large, gregarious family, and she's struggling to fit in. And to make matters worse, the beautiful woman everyone wanted Sonny to marry is still very much a part of his life.
Carolyn is a thirty-seven-year-old workaholic executive and heir to her family's successful paper company. Yet now that she's pregnant with her first child, she has to let go of the reins and relax before her blood pressure gets out of control. But it's not easy when her father has eloped with a woman more than half his age who is after more than just his love.
Then there's free-spirited Julia, a photographer who has fallen in love with a widower named Tim. But Julia struggles in her new role as a stepmother to his young, grieving daughter, and her new mother-in-law is only making things more difficult.
But now, as Polly, Beth, Carolyn, and Julia face family dramas and unexpected life changes, together, they're learning to let go of the past, embrace the future, and chase the things that matter most.
3. Hot Flash Holidays (2005)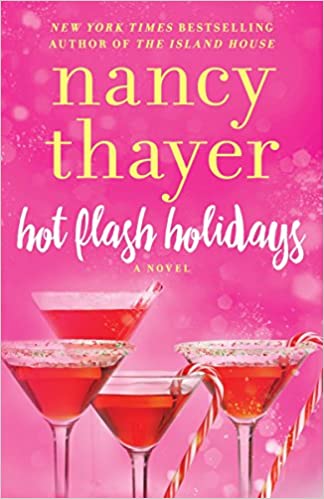 It's the holiday season, and the Hot Flash Club are back with a bang, ready to welcome more worn-out women into their soothing wellness spa and make this a Christmas to remember.
But as the ladies make their resolutions for the upcoming year, life is about to throw a wrench in their plans, and their bonds will be tested like never before.
Shirley is propping up her boyfriend's hair-brained money-making schemes, much to the dismay of Alice, whose son has disappointed her in a way she never expected he would.
Meanwhile, Marilyn has found a faraway love in the Scottish highlands. Still, her aging mother needs her, and her whirlwind romance looks set to fail before it's even really begun.
Then there's Polly and Faye, whose entrepreneurial dreams are put in jeopardy when they find themselves in a head-to-head rivalry.
But while the start of a New Year won't miraculously make their problems disappear, it provides these women the opportunity to come together, share their burdens, and embrace the lessons that life's challenges can bring.
4. The Hot Flash Club Chills Out (2006)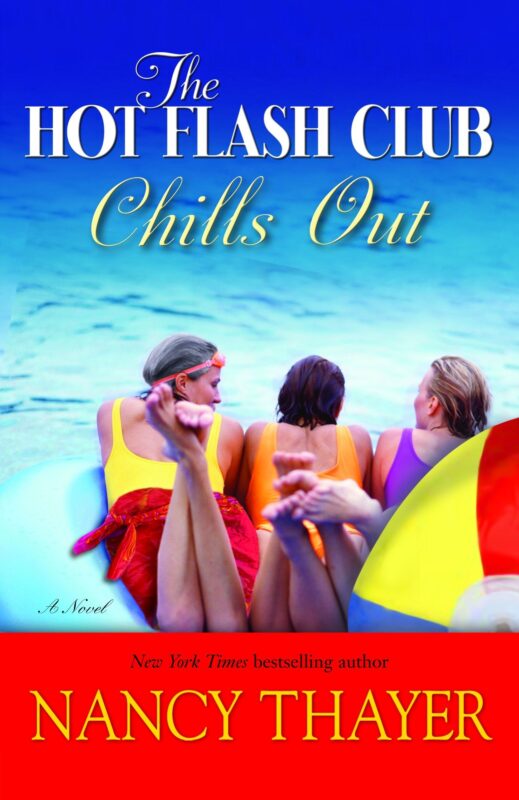 The Hot Flash Club ladies have been working hard at their wellness spa, catering to the stressed-out masses. But now, it's time for some well-deserved rest for themselves.
So, when a regular client offers to let the ladies housesit her beautiful home in Nantucket for the summer, they jump at the opportunity. Marilyn, in particular, is desperate for a break, as her Scottish fiancé's son has taken up residence in her house and shows no sign of leaving any time soon.
Not long after the girls arrive in their cozy island hideaway, they each embark on a summer adventure of their own. Shirley finds herself swept away by a rugged local fisherman. At the same time, Faye becomes enamored with a charming but expensive fixer-upper.
Meanwhile, Polly is quickly captivated by the island's art and crafts scene, and even Alice finds a little romantic excitement to keep her occupied in the summer sun.
Nancy Thayer's Standalone Novels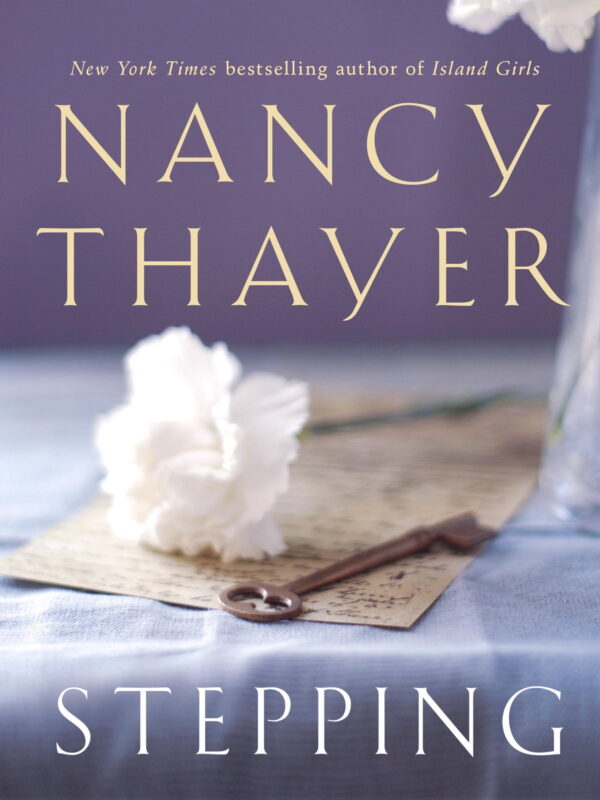 As well as her hugely popular Hot Flash Club book series, Nancy Thayer has also penned a large collection of standalone novels.
Here they are in the order they were originally published.
Conclusion
If you're looking for the perfect beach read this summer, then you can't go wrong with Nancy Thayer's heartwarming and hilarious novels about love, life, family, and friendships.
Are you already a fan of this popular author's work? If so, what are your favorite books? Let me know in the comments below!