Ed and Lorraine Warren were hugely prominent figures in the world of paranormal investigation. The couple were considered to be the leading authority on topics like exorcism and demonology, and they led literally thousands of paranormal investigations during their long and fruitful careers.
The husband and wife duo founded the New England Society for Psychic Research back in 1952 and co-wrote several bestselling books documenting their fascinating encounters with spirits from beyond the grave.
Ed Warren was a self-taught demonologist who frequently delivered lectures on the subject. Lorraine Warren was a self-professed clairvoyant and light trance medium who worked for years alongside her husband until his death in 2006. Lorraine herself passed away in 2019.
Their incredible tales of ghostly apparitions and haunted houses have been adapted to the silver screen and inspired numerous blockbuster horror movies, including The Conjuring Universe and several films from the Amityville Horror series.
If you're fascinated by the paranormal and want to learn more, then Ed and Lorraine Warren's books are a great place to start. Here are my top 6 picks from this spooky supernatural duo.
Best Ed and Lorraine Warren Books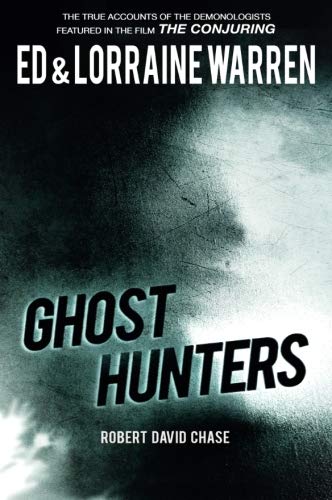 This 1989 book written exclusively by Ed Warren documents the couple's terrifying fist hand encounters with otherworldly beings.
There are 14 chilling, true-life tales in total, including a haunting account of two teenage girls who became possed by evil spirits after experimenting with séances and Satanism. Other stories include a young family whose home is overtaken by an angry and unstoppable poltergeist and the real story behind the famous Amityville house of horrors.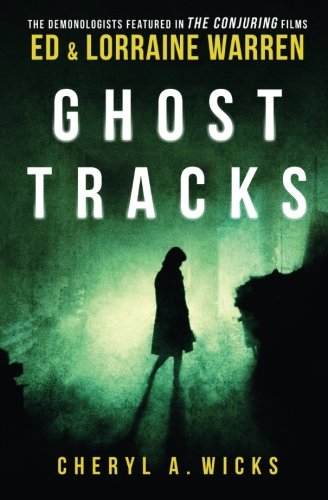 Written by Cheryl A. Wicks and co-authored by the Warrens, Ghost Tracks is a selection of fascinating and spine-tingling case files from the couple's real-life investigations.
The book compiles five decades of first-hand experiences from their field research and touches on the scientific and religious ideas behind the behavior of paranormal entities.
Ghost Tracks is packed full of letters, case studies, and interviews with members of the public who have reached out to the Warrens for help. These chilling accounts show what it's like to live alongside ghosts, spirits, and even demons and how these supernatural battles have affected the victims' lives.
Whether your reading as a believer or a skeptic, Ghost Tracks is an incredibly well-written, entertaining, and informative book.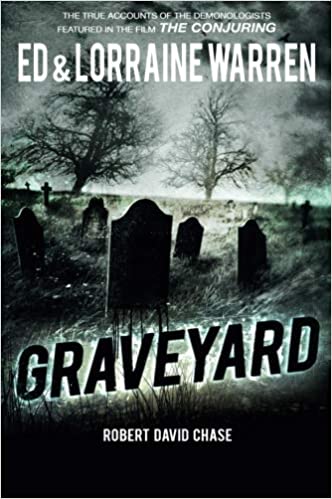 Graveyard, written alongside Robert David Chase, documents the Warren couple's true life investigation into a series of horrifying ghostly phenomena that occurred in an old cemetery in New England. It also touches on chilling first-hand accounts that took place in other cemeteries across America.
While many people see a cemetery as a peaceful and scenic place where the deceased are laid to rest, the Warrens describe them as a chaotic and violent landscape full of restless and often malignant evil forces.
Whatever you believe, it's hard to read Graveyard without getting a shiver down your spine.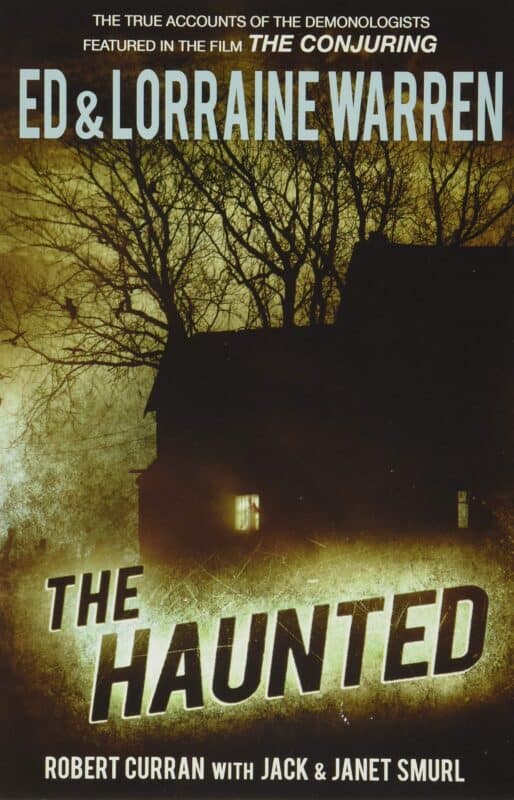 The Haunted tells the terrifying true-life tale of the Smurl Haunting, a long and harrowing ordeal suffered by Jack and Janet Smurl and their family. For several years, the Smurls were tormented by inhuman entities who physically and mentally abused them.
Light fittings were inexplicably ripped from the walls, the family dog was beaten within an inch of its life by an invisible force, and Janet Smurl herself was strangled by a powerful demonic presence. For the family, there was no escape. When they tried to flee their home in a desperate bid to save their sanity and themselves, the demonic entity reportedly followed them.
The book contains countless eye witness testimonies from visitors such as police, priests, neighbors, and researchers who back up their horrifying claims.
This mind-blowingly chilling tale leaves an impact on all who read it. The events documented in this book were also the inspiration for the 1991 movie The Haunted.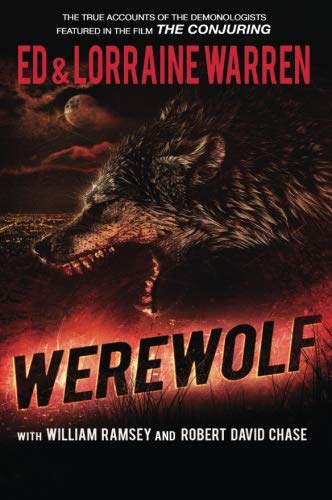 The Werewolf, originally published in 1991, tells the true-life story of a man named William Ramsey, who suffered bizarre and violent seizures that shook the quaint English town of South End on Sea.
Both the Warren's, the residents of the town, and Ramsey himself, believed his seizures were the result of demonic possession. This book is a gripping and harrowing account of the exorcism which took place in an attempt to save his soul.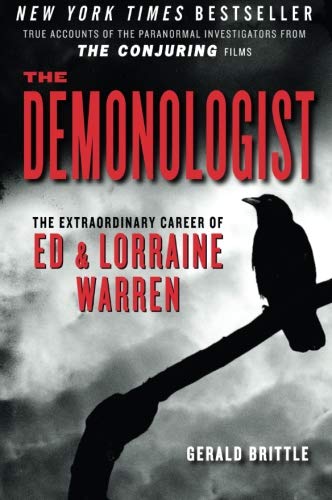 Although not written by Ed and Lorraine themselves, I couldn't help but include this fascinating and highly influential biography in this list. If you've followed the careers of this fascinating couple, then The Demonologist is an absolute must-read.
The book goes into detail about the Warren couple, who spent their lives investigating paranormal forces and helping those tormented by them.
The book contains a series of in-depth interviews with the Warrens conducted by the author, Gerald Brittle.
It's a fascinating deep dive into all things paranormal, and it also acts as a stark warning to those who attempt to contact evil supernatural forces. There's even a Foreword written by Rev. John Hughes, who stands by the Warren's claims and reminds readers of the dangers of dabbling with the occult.
Conclusion
According to Ed and Lorraine Warren, these chilling tales are all true-life accounts of battles with the evil and demonic forces. Over their long and fascinating careers, the pair have helped many families and individuals to free themselves of the dark forces that haunt them.
Whether you believe in supernational entities or not, these books are a fascinating and eye-opening insight into the world of paranormal investigation.
So there you have it, the best Ed and Lorraine Warren books. Which one is your favorite? Tell us in the comments.
Check out these other great posts!
25 Best Horror Books of All Time
9 of the Best Young Adult Vampire Books
20 Best Books to Read if You're Obsessed With Serial Killers
The Best Antique Books and Where to Find Them