In the modern-day, books that cannot be found in their hundreds are rare. Each book that goes into print produces thousands of copies, meaning that finding special editions of them is often a rarity. However, at Biblio, their collection of antique books is rivaled by none.
While they provide many familiar titles, the copies they have are either first editions, signed by the author, or in such short supply now that they are considered rare.
These books are so sought after, that some of them can fetch a price of up to twenty thousand dollars! It might seem crazy when you can buy a new book for less than ten, but the value of the books on Biblio is priceless.
For those who truly appreciate books, Biblio is a site that will turn you from an amateur reader into the Joe Goldberg of keeping old books (though without all the murder and the mystery that can be found in the You series…)
To read more about each book, follow the links provided. Biblio offers in-depth descriptions of each item and a glossary of terms for those who are new to antique books.
You will also be able to view the exact price of the items!
Rare Antique Books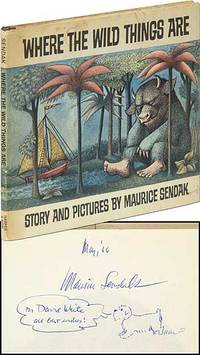 This children's story has been loved by many over the years, but this particular copy is very rare and precious. Published in 1963, this copy is signed by the author and even has a little doodle for the original owner.
The copy was signed at some point in May 1966 and has been kept in a relatively good state ever since. This incredible collector's item is selling online for over fifteen thousand!
Everyone knows this classic story from their childhood. But did you know that the book itself could be worth over a thousand dollars? The first edition copy of this book from 1969 is selling on Biblio for over a hundred times what you might pay for a new copy.
The book is in near perfect condition and for a relatively old classic, it makes sense that it's up for sale for such a price. Antique books are priceless, after all, and a book such as this would make for a perfect family heirloom to pass down through the generations.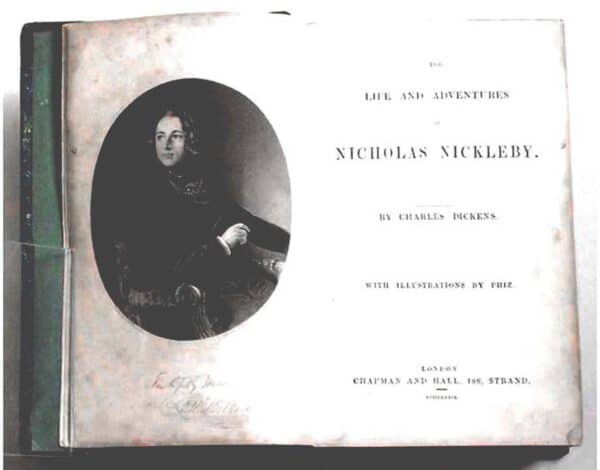 To the naked eye, this copy of Nicholas Nickelby might seem like it's in a poor state. However, considering that it was published in 1839, it's holding up pretty well!
It's not one of Dickens' most popular titles, but the first edition of this book is something any collector would love to get their hands on. It also contains illustrations by several artists that were bound into the copy upon its publication.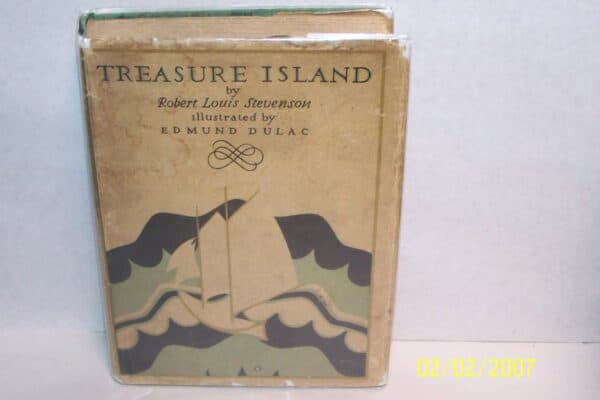 This is a rare gem indeed — a treasure within itself. This beautifully illustrated version of the classic novel has stood the test of time from when it was published in 1927.
While this particular copy does have some wear and tear, it is wonderfully preserved at nearly a hundred years old. It comes complete with an extremely rare illustrated dust jacket to cover the emerald green hardcover, meaning that its price of just over a thousand dollars is actually pretty cheap.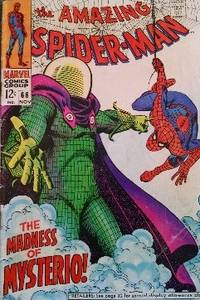 Old comic books are something that many people might already have hanging around in their house…you never know when you might find some antique books of your own!
This Vintage Marvel comic was released in 1968 and is issue 66 in the series. Since it's been kept in good condition, this book is worth around two hundred dollars, which only goes to show that while not all books rack up thousands of pounds, some are worth a pretty penny.
The sentimental value of comics from your childhood, however, is irreplaceable.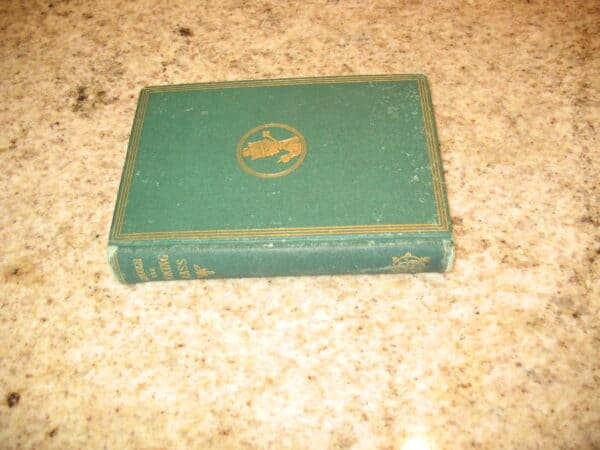 The stories of Alice in Wonderland have always been popular in fiction, and this first edition copy from 1872 proves how far back the story goes. The timeless classic is still read by young people today, but there isn't a new copy available that can compare to this original.
It might look a little worse for wear, but this illustrated book bound in green cloth is over a hundred years old.
For anyone who loves the idea of owning an antique book and also loves the well-known adventures of Alice, this is the perfect starter item for your collection.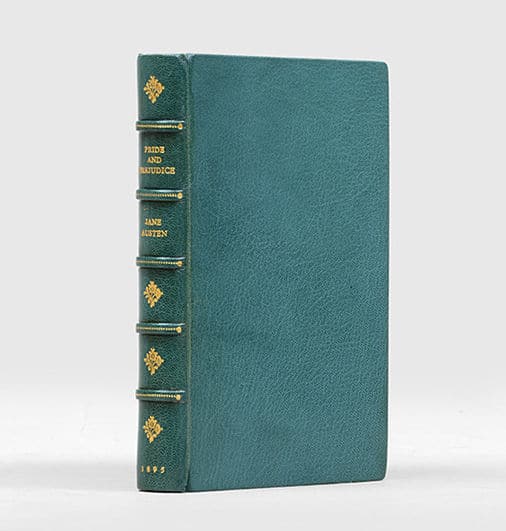 This copy of the famous novel might not be a first edition, but according to the seller, its a rare find. It is a book that is seemingly sought by many collectors, so this early vintage copy of Pride and Prejudice is a steal at just a few thousand dollars.
It's actually two books that make a whole, and the original binding is well preserved and has kept its vibrant green and gold markings.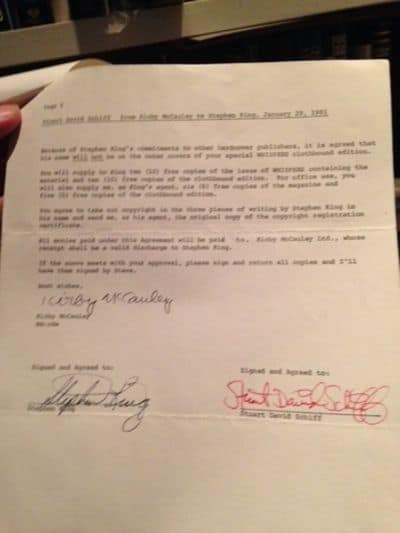 Did you know the Shining by the King of Horror was once intended to be a play? Not many people do. If you're a big Stephen King fan, then this piece is a collectible that you'll never tire of talking about.
It's a first edition from 1969 and also includes the signed agreement between King and his publishers to have it put in a magazine.
It is set into five scenes, most of which will be familiar to anyone who has read the book itself and is written in play format. Since it comes before the famous book was finally published, it's a priceless piece to own, which is definitely why it's selling for thousands of dollars on Biblio.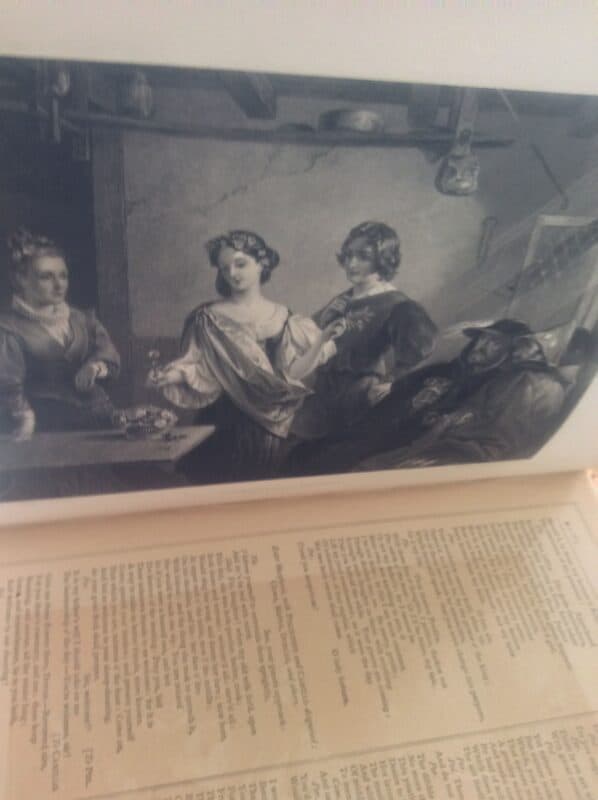 Not many people can say they own a copy of Shakespeare's works from 1824! Despite its early publication, it's been kept in extremely good condition.
The book is illustrated in black and white and the hardcover is kept simple and classic in black and red. It is described as a very rare edition but is one of the cheaper books you can collect from Biblio.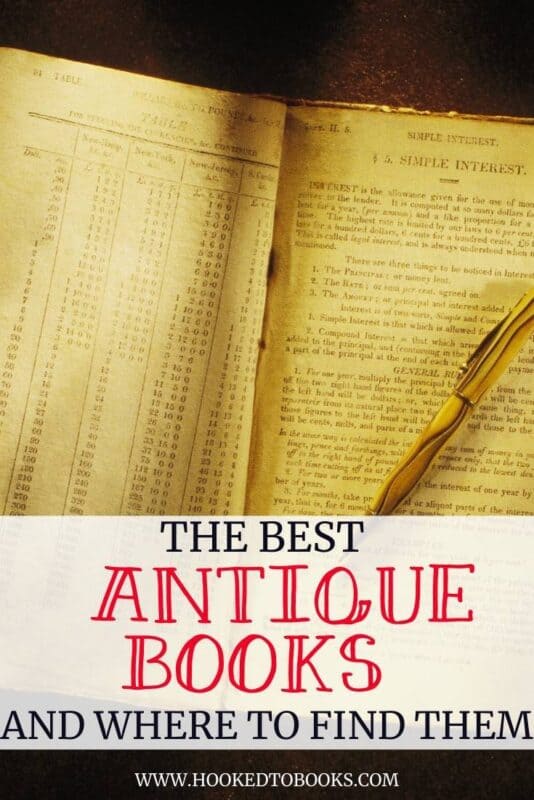 How to care for old books
If you think that antique books are for you, then it's useful to know exactly how to care for and maintain your new-old purchases and also to know how to begin such an unusual hobby.
ABC for Book Collectors is fortunately much less expensive than some of the first edition books you might have your eye on and will instruct you on exactly how to start out collecting antique books.
For those who are looking for other ways to learn how to care for their old books, here are a few of the basic rules for keeping old books.
Keep antique books out of the sun. Because of their age, they will decay quicker when exposed to sunlight. Darkness is generally better for all books, so never store them opposite a window or under fluorescent lighting.
Tall, heavy books are best laid flat instead of stacked like ordinary books on your shelves. Keeping them flat prevents the pages from being damaged by the way you stack them.
Make sure to keep the space where you store the books well dusted, but don't use cleaning products that might damage the pages. A light dusting every few days is less likely to cause damage.
Though old books are made to be displayed, it's important to know where to store them. Glass shelves are the best for placing old books because wooden shelves are more likely to transfer harmful chemicals to the pages and damage them.
If you want to give the book proper protection then invest in a cover to wrap it in. Particularly when it comes to books with valuable dust jackets, it makes sense to cover the book with a plastic sheath but make sure you use acid-free and UV resistant plastic. These covers are great if you handle your old books often as it will keep the front from being damaged by the oils on your hands and other dirt.
Some people opt to wear gloves when handling their books in order to keep from damaging the book with harmful oils from your hands or general dirt.
Avoid using regular bookmarks or other items to keep your page in the book. Old books are sensitive and using certain items might make the ink erode from the pages faster.
If you are unsure when handling an old book, it's always best to consult an expert. Antique books are precious and should be handled with care, meaning that it's always better to be safe than sorry.