Who doesn't love giving and receiving books? Whether it's a hand-me-down novel that you know your friend will love or one of the very latest titles at the top of their wishlist, books make the greatest gifts.
And as we all know, a well-wrapped present can add an extra dash of magic to any gift, and books are no different.
Thanks to their relatively simple and uniform shape, books are pretty easy to wrap. So it's even easier to jazz up your packaging and add a creative and unique flair. To help get you inspired, I've picked out some of my favorite unique ways to wrap a book.
How to Wrap a Book?
1. Go Green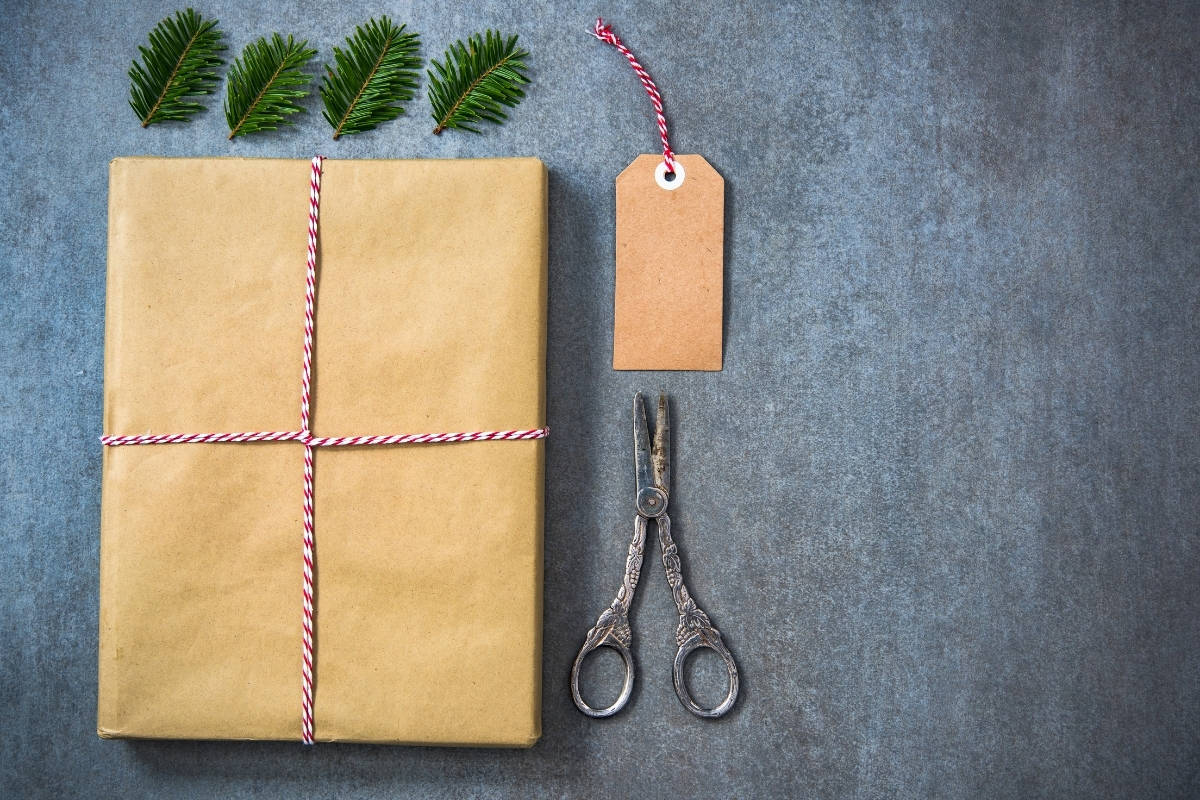 Many of us are trying to be more eco-conscious these days, so why not apply this to your gift wrapping too? Newspaper and recycled brown paper can both make excellent gift wrap and look a lot more stylish than you might expect.
Though it might sound unappealing at first, newspaper, especially text-heavy, black and white pages, looks fabulous when paired with simple brown twine. The same applies for brown paper, too; the brown on brown color scheme looks classic and beautifully understated.
Another advantage of using recycled brown paper is that you can write a message directly onto the wrapping if you wish. Or, for a little extra flair, try adding a brightly colored gift tag.
Top Tip: The key to successfully wrapping books with recycled papers is to score along the edges before folding them. Scoring helps to give clean, crisp lines and creates an elegant yet rustic finish.
2. Make it Pop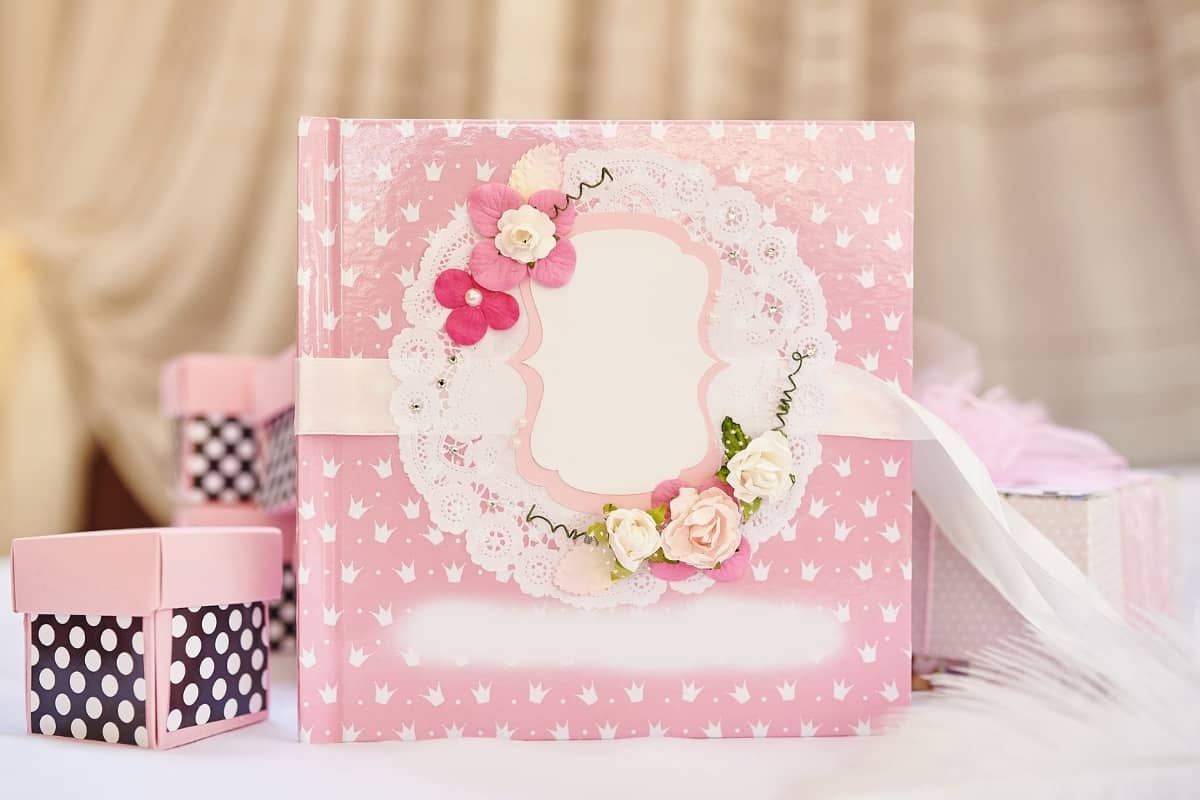 I love simplicity, but sometimes, it pays to add a little pizzaz and flair. There are tons of ways you can do this, but one of my favorites is to use tissue paper to create layers of complementary colors.
The transparent nature of tissue paper gives a beautifully soft and translucent finish to a gift-wrapped book. Add some fabric ribbons in contrasting colors or even brightly colored twine to create the perfect festive finishing touches.
Top Tip: When wrapping a book with tissue paper, use a matt finish scotch tape rather than a shiny finish. Or even better, go for double-sided, so the tape is hidden entirely.
3. Give a Hint as to What's Inside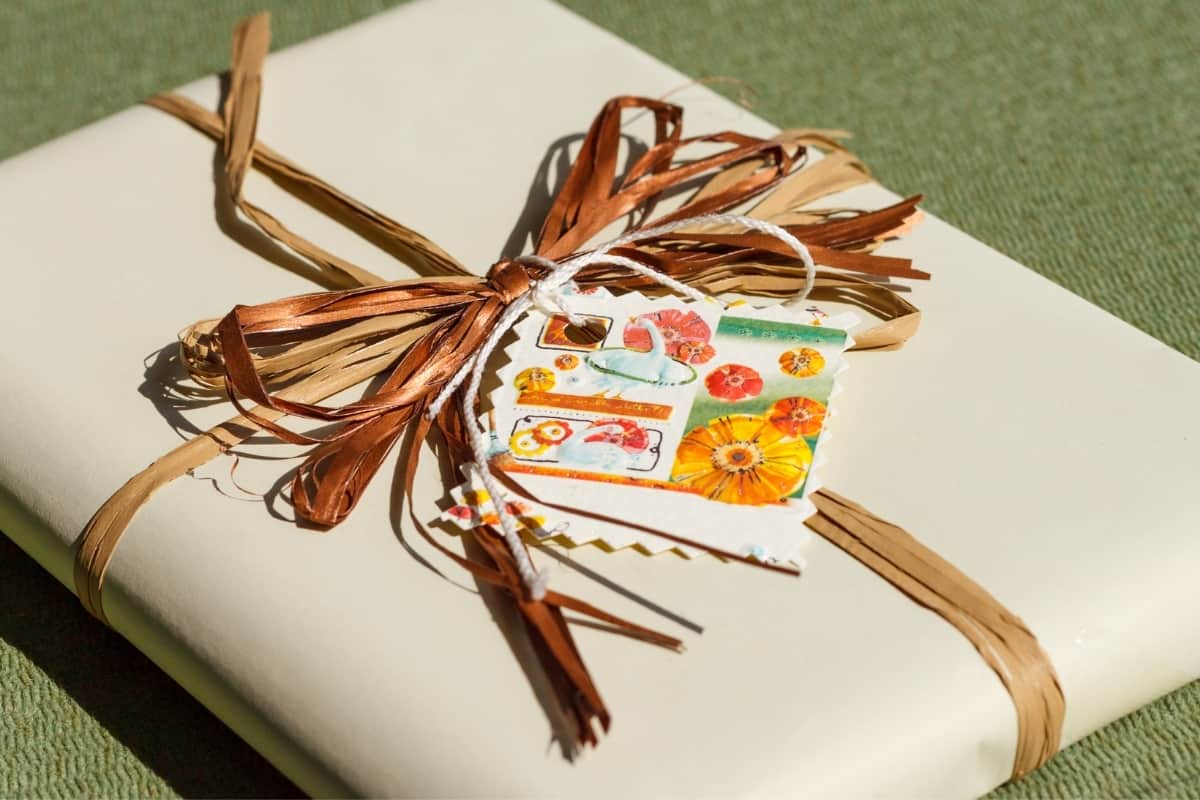 You can play on the genre of the book by incorporating its themes into the wrapping too. So, for example, if you are wrapping a cookbook, you might choose a wrapping paper with a cookery theme. Or you might add a gift tag in the shape of a pot pie or a salad bowl.
Or if you're gifting a book set in a tropical paradise, your wrapping may incorporate palm trees or a beach scene.
Another great way to incorporate a book's contents in its wrapping is to include a printout or photocopy of the opening paragraph on the outside of the parcel. You could adhere it directly to the paper or mount it on some thick, complimentary colored card and use it as a gift tag.
Top Tip: Adding a handwritten message about the book adds a wonderful personalized touch.
4. Incorporate Texture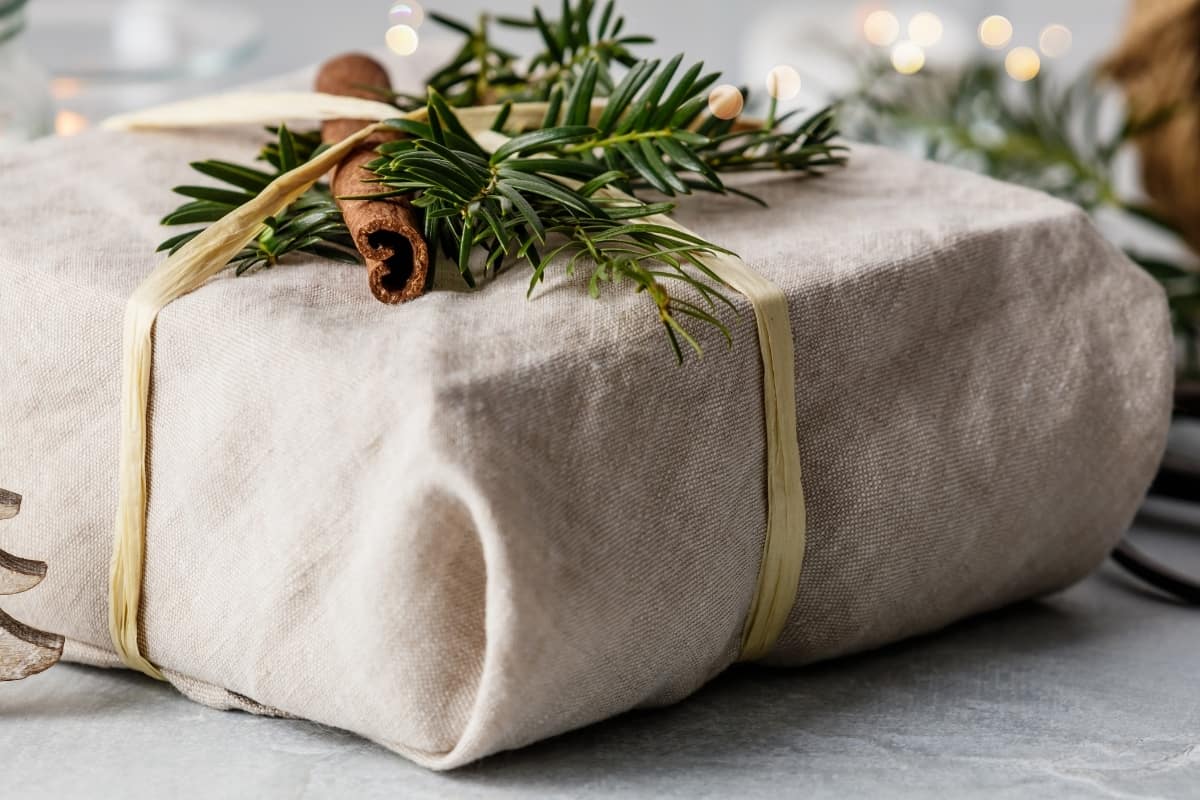 Both handmade papers and fabrics can be a great way of adding texture to a gift-wrapped book. Cotton rag paper has a beautifully soft and tactile finish and looks terrific with a rich satin bow to top it off.
Hemp paper is another versatile option. It's tough, durable, yet highly decorative, particularly when it's used alongside ribbons or gift tags (or both!).
Fabric is also becoming an increasingly popular option for gift wrapping, partly due to its eco-friendly nature. Fabric can be reused and recycled year after year.
In Japan, people have been wrapping gifts in fabric for centuries, in a traditional wrapping method called Furoshiki. With an abundance of beautiful printed fabrics available these days, both online and in stores, learning the basic art of Furoshiki is a great way to add a unique twist to your gift wrapping repertoire.
5. Go for a Box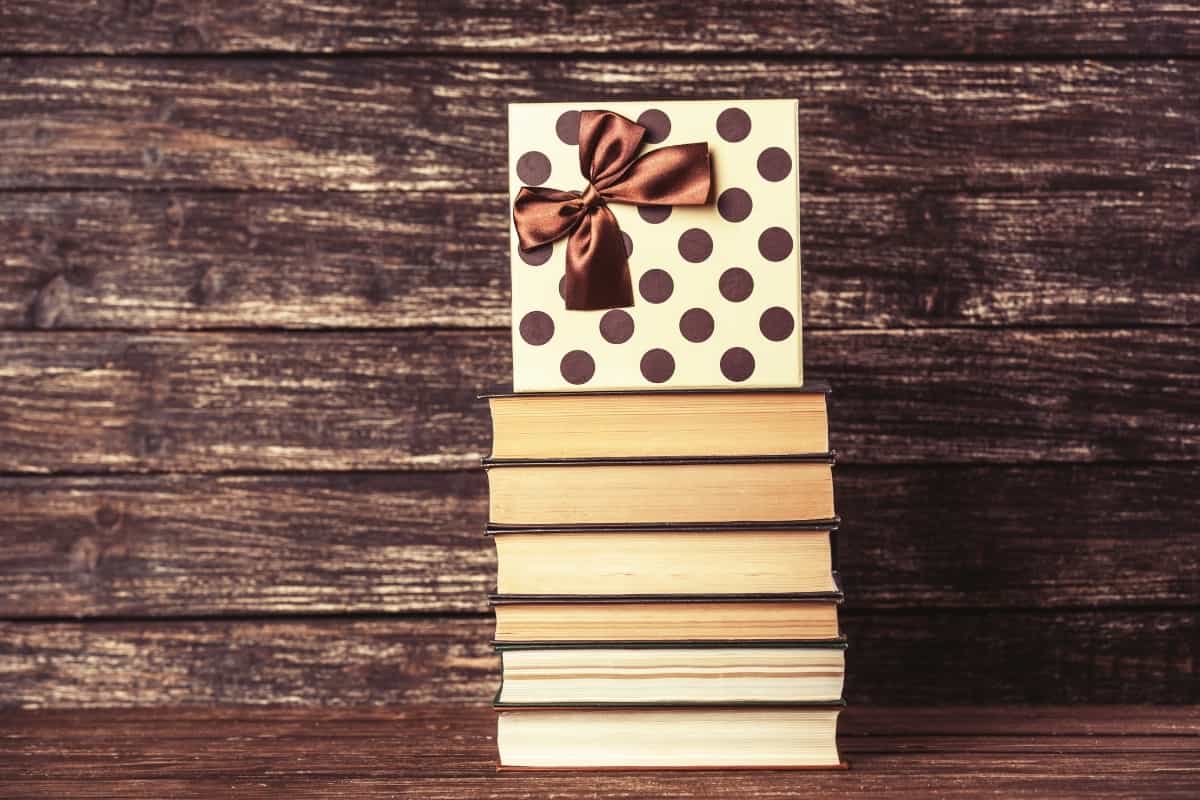 Gift boxes add an extra level of prestige to any gift, and books are no exception.
A box is a particularly great way to present a rare or expensive book or a book that is special for any reason. They're also a great option if you're wrapping more than one book in the same package, as the uniform shape makes it easier to create crisp, clean fold lines and keep it looking neat and tidy. A gift box also keeps the recipient guessing what's inside until the last minute!
There are tons of different styles of gift boxes available, from cheap recycled card boxes that you assemble yourself, all the way to wooden or leather-bound boxes that can be repurposed for storing trinkets or other objects.
Top Tip: If you receive a present in a gift box, try to keep hold of it, as they generally retain their shape and are easy to reuse when you're wrapping gifts for others.
6. Add an Ornament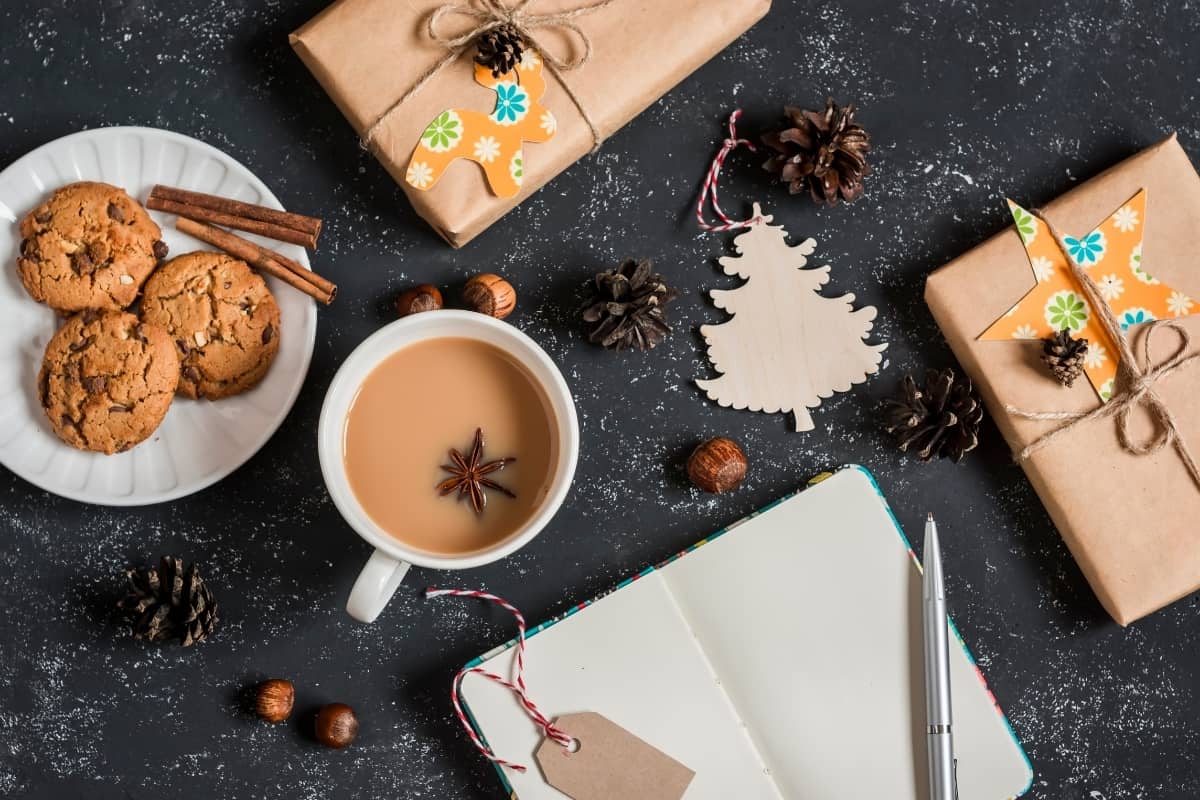 Tying a cute festive ornament to your gift wrapped book can add a unique finishing touch to an already beautifully wrapped parcel. The ornament you choose could be a simple Christmas scene, for example, a snowman or a Christmas tree, or it could relate to the particular book you are gifting.
7. Protect it for Posting
If you're planning on sending your gift wrapped book in the mail, make sure you add plenty of extra protection, so it doesn't get damaged in transit.
You can still wrap the book beautifully, complete with any extras like ribbons, gift tags, or ornaments, but make sure to then cover the package in plenty of layers of bubble wrap, fabric, or newspaper to protect it.
You can even add a festive touch to your protective packing and stuff it out with sparkling confetti or white cotton wool to represent snow.
Top Tip: Try to avoid using tissue paper as your primary wrapping material if it's being sent in the mail, as it can easily tear when handled, especially in the corners.
Conclusion
There are countless unique and inventive ways to gift wrap books, and you don't need to spend a lot of money to make your gift look extra stylish. The simple rectangular shape of a book gives you plenty of scopes to play around with different ideas and added extras.
I hope this list has given you plenty of creative inspiration. Happy wrapping.
Check out these other great posts