Bargain hunters rejoice; Black Friday is finally here! It's that time of year again when Amazon offers incredible discounts across all ranges, including all of your favourite reading-related products!
What is Black Friday All About?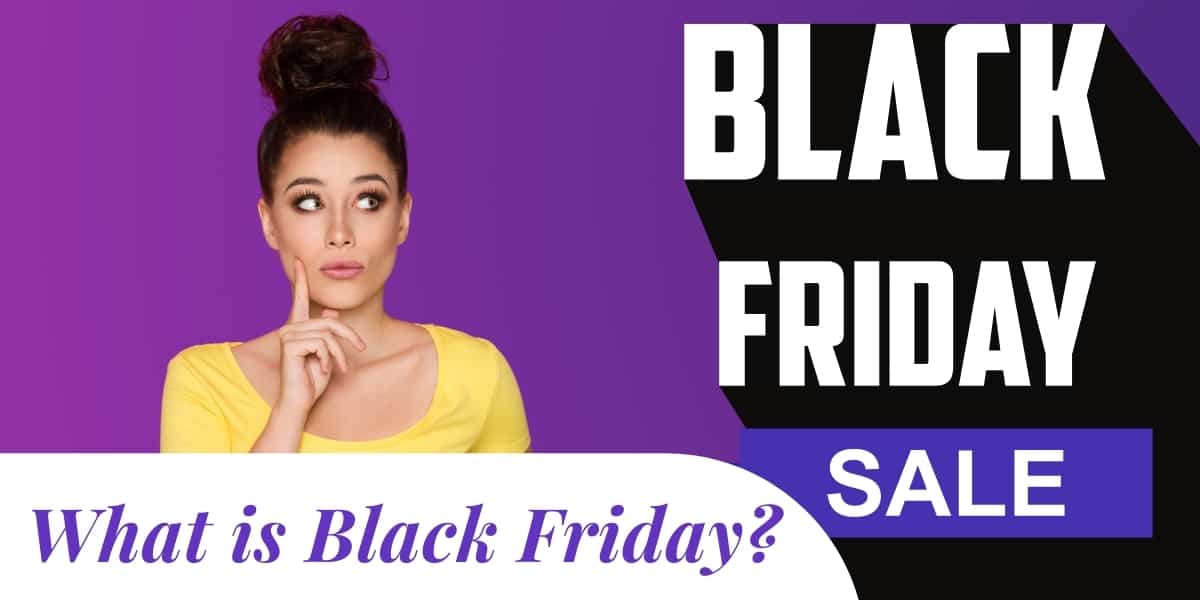 Black Friday is an annual event that takes place on the day after Thanksgiving. It's the unofficial start to the holiday shopping season and the perfect time to bag some serious bargains both online and in stores across the country.
The term 'Black Friday" was first coined back in 1966, when US bosses began noticing an increase in the number of employees calling in sick. But it wasn't because they'd overindulged on turkey or drank too much thanksgiving wine. Instead, they were getting a head start on their Christmas shopping.
Thankfully, these days you don't have to lie to your boss and use a sick day to find some fantastic holiday savings. Simply head over to Amazon's Black Friday Deals page and find incredible bargains at the click of a button.
Bag a Book Based Bargain Before It's Too Late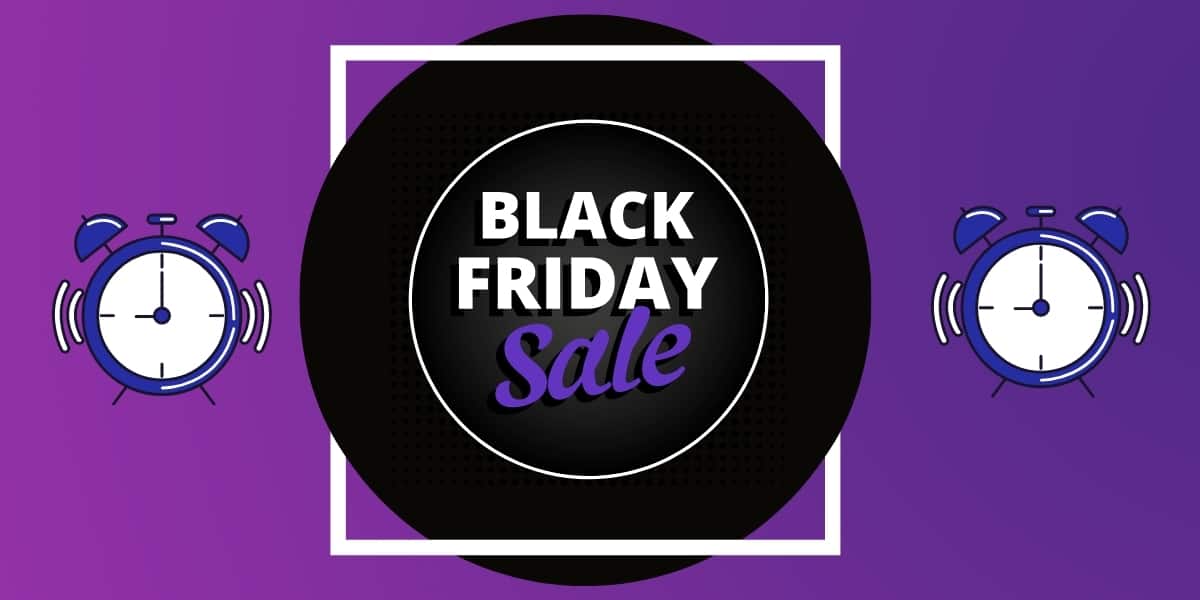 These Amazon offers won't last long! If you want to take advantage of these Black Friday mega-deals, you'll have to act fast.
Most Black Friday discounts expire at midnight on November 26th, so if you want to save big on your holiday shopping (and find some treats for yourself, too!), you'd better hurry!
The Best Black Friday Deals For Book Lovers
2021 has some amazing Amazon Black Friday deals and discounts for book lovers. Here's a selection of the very best offers that you won't want to miss.
Get Audible Plus for $3.95 a Month For The First 3 Months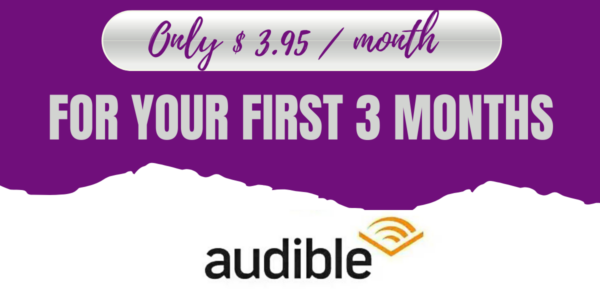 If you're still not signed up to Audible, this is THE best time to do it. Right now, you can get even more value for money on your audiobooks with a discounted Audible Plus subscription.
With Audible Plus, you can listen to as many bestselling audiobooks as your heart desires, with absolutely no caps. This all-you-can-eat plan gives you access to all the top titles you'd expect, along with Audible Originals, thousands of podcasts, and over 68,000 hours of content spanning every genre.
An Audible Plus subscription usually costs $7.95 per month, but if you act fast and grab this Black Friday deal, you'll pay just $3.95 a month for the first three months.
Save up to 80% on this month's selection of top-rated Kindle books!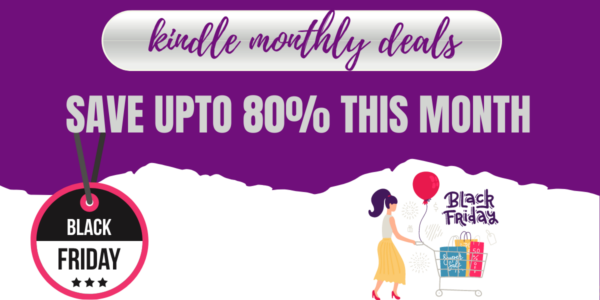 There are big savings across all genres of Kindle books right now, so if there's a title you've been meaning to add to your library, now is the time to do it.
And if you miss the Black Friday deadline, there are still savings to be made on eBooks across the Kindle range throughout the year. Make sure you sign up for the Kindle Daily Deals newsletter so you don't miss out.
Save Up to 70% on Amazon Devices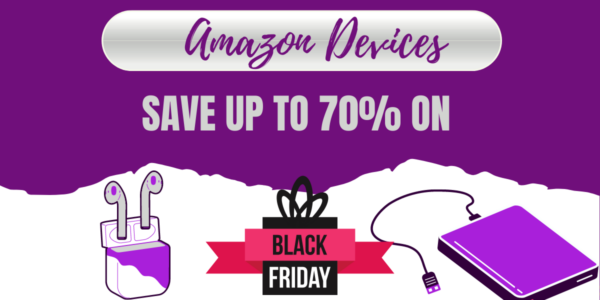 This year, there are considerable savings to be enjoyed across all kinds of Amazon devices, including tablets, smart TVs, smart speakers, wearables, and of course, Amazon Kindles.
If you're in the market for a new Kindle, then these big discounts will put a smile on your face.
Cut The Cost of a Classic Kindle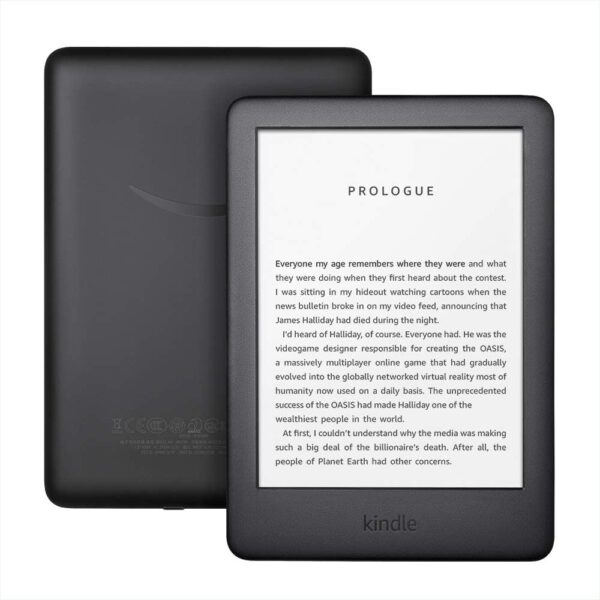 This 10th Generation Kindle with 8GB of memory holds thousands of books literally, and with the newly updated built-in front light with adjustable brightness, you can read any time, anywhere, even in the dark.
This model usually retails at $89.99, but with this Black Friday offer, it's yours for only $49.99, plus free shipping! That's a saving of 44%!
Plus, there's an extra 20% off classic Kindle fabric covers too!
Give the Gift of Reading with a 10th Generation Kindle Kids.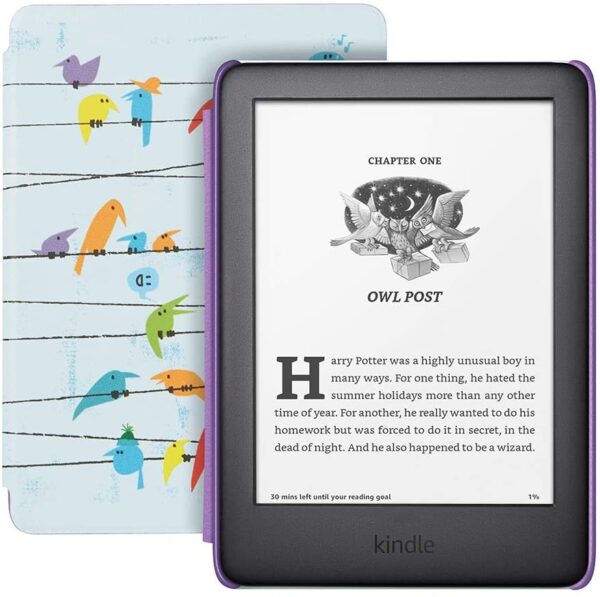 If your kids are keen to join the e-reading revolution, then this 10th Generation Kindle Kids is the perfect entry-level device. It also comes with a full year of Amazon Kids+ included at no extra cost, giving young readers access to thousands of popular titles and series, including the likes of Harry Potter and Artemis Fowl.
With this Black Friday deal, you'll pay just $59.99, down from $109.99.
Enjoy Barista Style Coffee at Home with the Nespresso Vertuo Espresso Machine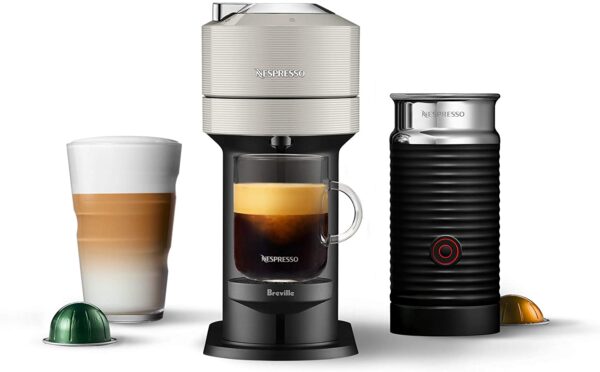 Is there any better combination than a hot cup of coffee and a good book? Bring barista-quality coffee home every day without leaving your kitchen with this top-of-the-range Breville Nespresso machine with an Aeroccino milk frother included.
Snap up this Black Friday deal, and you'll save $44.99 off the usual price, plus free shipping.
Make Bedtime Reading Even Comfier with a Cooling Snow Down Mattress Topper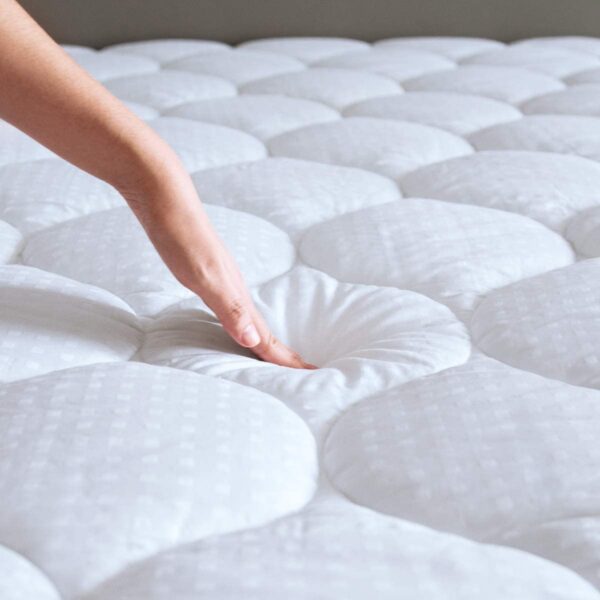 Snuggling under the covers with a book is one of life's most relaxing pleasures, so why not take your comfort to the next level with this super plush overfilled mattress topper from JUEYINGBAILI.
If your bed is just a little too firm, this is the perfect solution without having to shell out on a brand new mattress. Not only will you upgrade your bedtime reading experience, but you'll sleep like a baby too! If you act fast and take advantage of this Black Friday sale, you'll save 30%.
Enjoy a Breath of Fresh Air With an Instant Air Purifier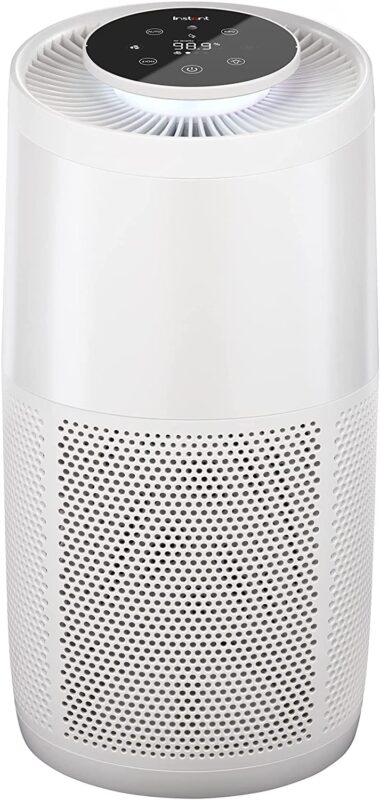 Keep the air in your bedroom, home office, living room, or any indoor space clean and safe with this powerful yet ultra-quiet air purifier. The advanced 3-in-1 HEPA-13 filtration system with plasma ion technology removes up to 99.9% of viruses, including COVID-19, as well as bacteria, smoke, dust, and other allergens.
This clever machine usually retails at $239.99, but if you order during the Black Friday sale, it's yours for only $100.04. Plus, if you sign up for an Amazon Store Card, you'll get an additional $20 off that already super low price!
Enjoy Uninterrupted Audiobooks with Bose Bluetooth Noise Cancelling Earbuds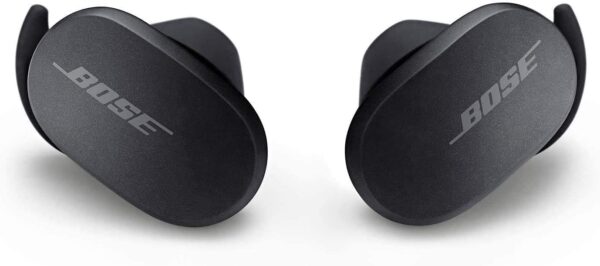 Don't let background music and chatter ruin your audiobook listening experience. These ergonomically designed earbuds from Bose are the most effective noise-canceling headphones on the market. They connect to any Bluetooth-enabled device, including Kindles or other e-readers, for a super comfortable, distraction-free, wireless listening experience.
These top-of-the-range earbuds usually go for a hefty $279.00, but if you snap up this Black Friday offer, you'll pay just $199, a saving of almost 30%.
Let Alexa Do The Hard Work With The All-new Echo Dot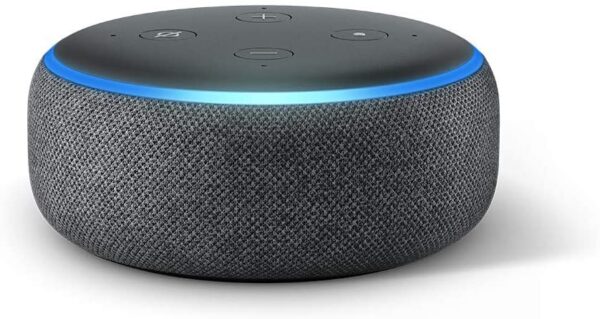 "Alexa, play my favorite audiobook." With this third-generation Echo Dot smart speaker, you can listen to audiobooks whenever you like, without even pressing a button. Just tell Alexa what to play, and enjoy hands-free listening while you do chores, cook dinner, or enjoy a well-deserved rest on the couch.
You can also ask Alexa to call friends, play music, set alarms, check the weather, plus a whole lot more, and if you order before midnight on Friday, November 26th, you'll save a whopping 50%!
Let iRobot Take Care of the Cleaning.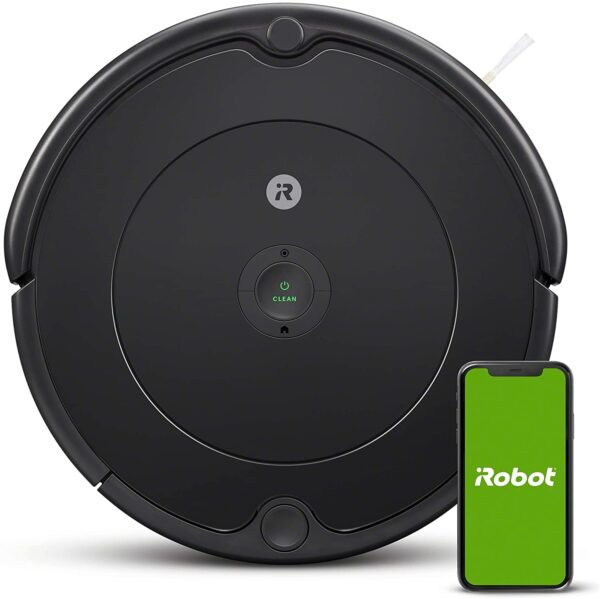 Spend more time reading and less time vacuuming with this oh-so-smart robotic vacuum cleaner from iRobot. This futuristic cleaning solution glides seamlessly across carpets and hard floors to pick up dust, dirt and even hard to remove pet hair.
And if you've already bagged yourself a Black Friday bargain Echo Dot that I mentioned above, don't forget to sync your vacuum cleaner with Alexa, so you won't have to lift a finger to get your floors clean.
This time-saving deal slashes an impressive 35% off the regular retail price, saving you almost $100!
Recharge at Super Speeds with the TOZO Wireless Charging Pad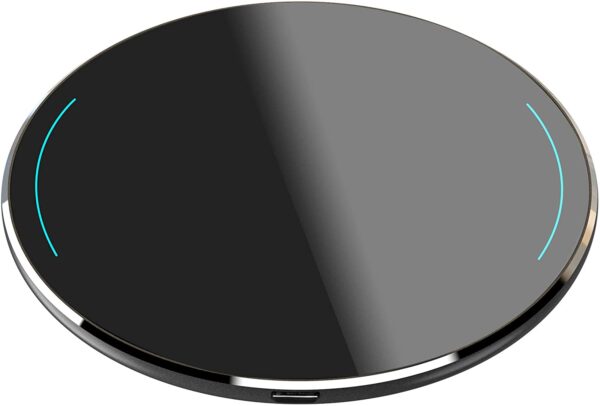 Charge your phone or other wireless charging enabled device while keeping your desk or nightstand tidy and free from annoying cables. This hassle-free charging pad works at super-fast speeds, plus the soothing color-changing LED lights will let you know when it's full.
With a regular retail price of $19.99, this charging pad is already a bargain, but with the Black Friday offer, it's yours for just $9.99!
Be Kind to Your Eyes with this Vekkia Anti Eye-Strain Reading Light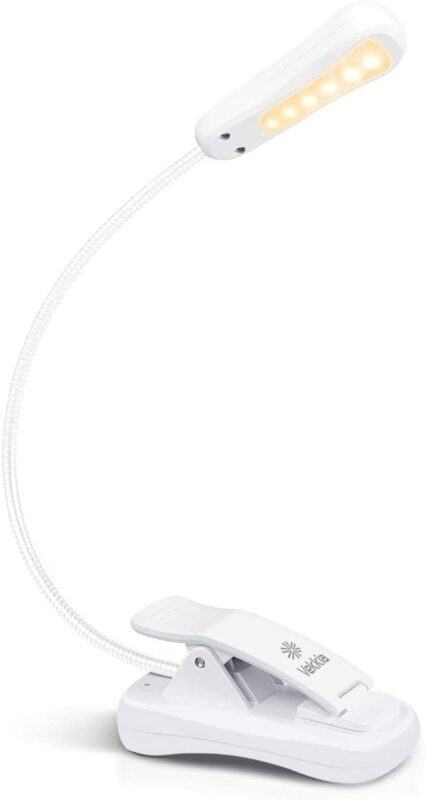 The perfect gift for anyone who loves reading at night, this clip-on reading light filters out 99% of harmful blue light, protecting your eyes from strain while providing a soothing, warm hue. The flexible neck can be adjusted to multiple angles, and the clip-on attachment is wide enough to fit not just books but also headboards, desks, and nightstands.
Order before the sale ends and get 15% off!
Display Your Books in Style with this Furinno Turn-N-Tube 5-Tier Bookshelf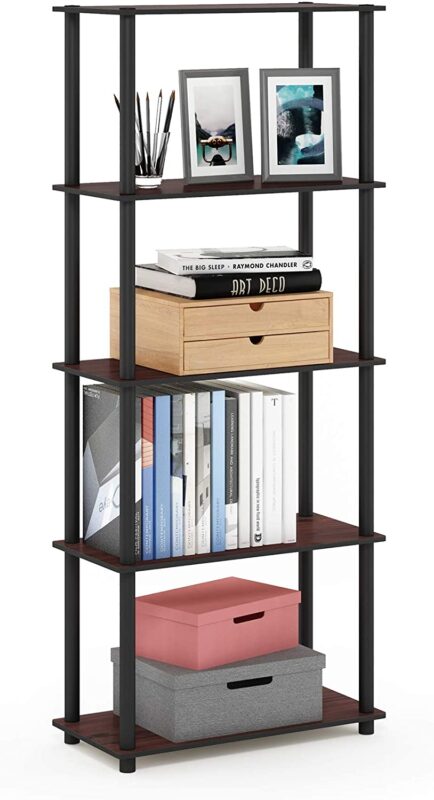 This simple yet stylish bookcase proves you don't need to spend a fortune to find quality book storage solutions. Each shelf holds up to 20lbs worth of books, plus the dark cherry finish blends well with most interiors.
These shelves usually retail at $69.99, but if you act fast, you'll pay just $34.05, a saving of over 50%!
Make sure to jump on these incredible Black Friday offers before the sale ends, so you don't miss out! Happy shopping!