Black Friday is finally here! It's that time of year again when you can find some amazing discounts on all of your favorite reading-related products and everything else for that matter!
What is Black Friday All About?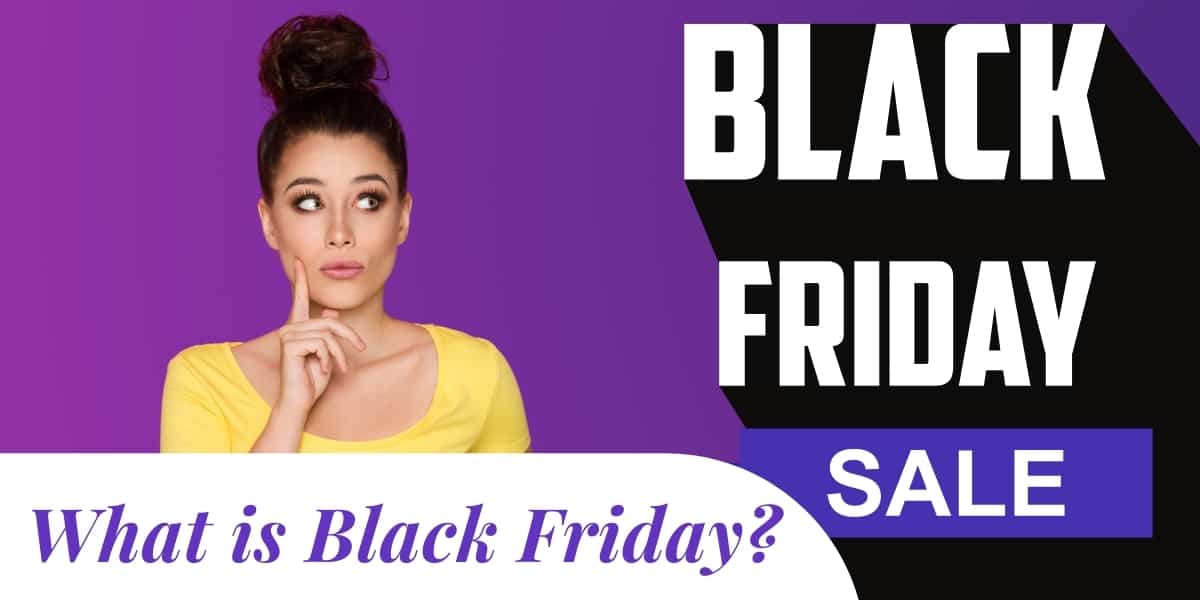 Black Friday, the day after Thanksgiving, is the unofficial start to the holiday shopping season.
The term 'Black Friday" was first used back in 1966, when bosses around the country began to notice their employees calling in sick. But it's not because they'd eaten too much turkey or overindulged in the wine. They were out getting a head start on their Christmas shopping.
Luckily, these days you don't have to lie to your boss and use a sick day to find some fantastic holiday deals. Simply head on over to Amazon's Black Friday Deals page and find incredible bargains at the click of a button.
How Long Will These Deals Last?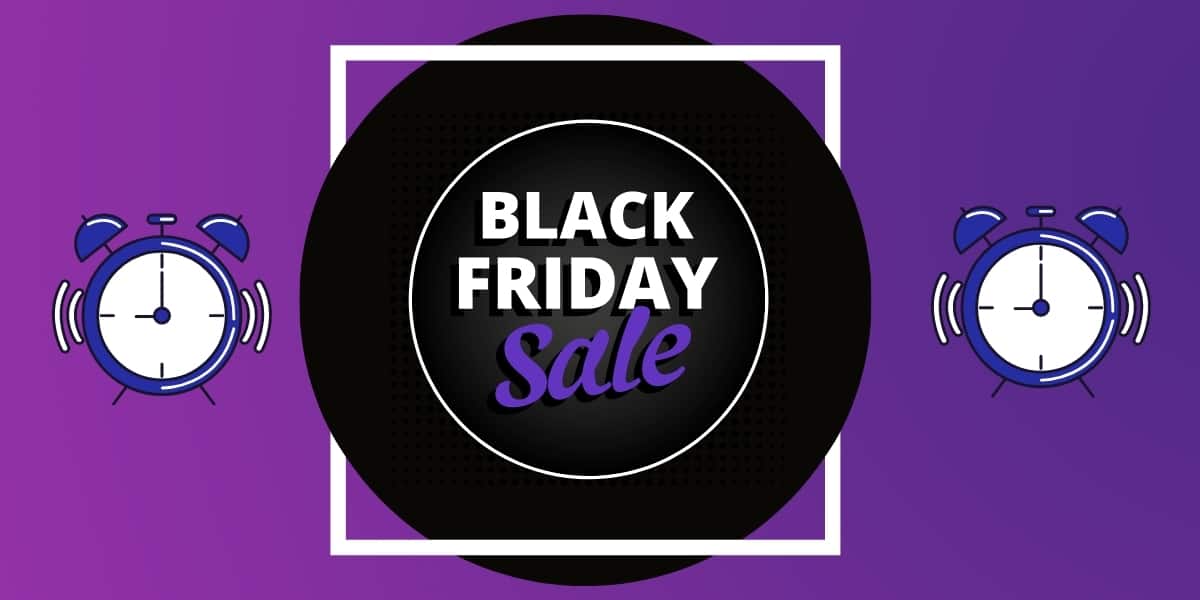 Not long at all! If you want to take advantage of these Black Friday mega-deals, you're going to have to act fast.
All these Black Friday discounts expire at midnight on the 27th of November. If you want to get a head start on your holiday shopping and make some big savings, you'd better hurry!
The Top 10 Black Friday Deals For Book Lovers
Here at hookedtobooks.com, we love a bargain. So we couldn't resist rounding up some of the best Black Friday deals that Amazon has to offer.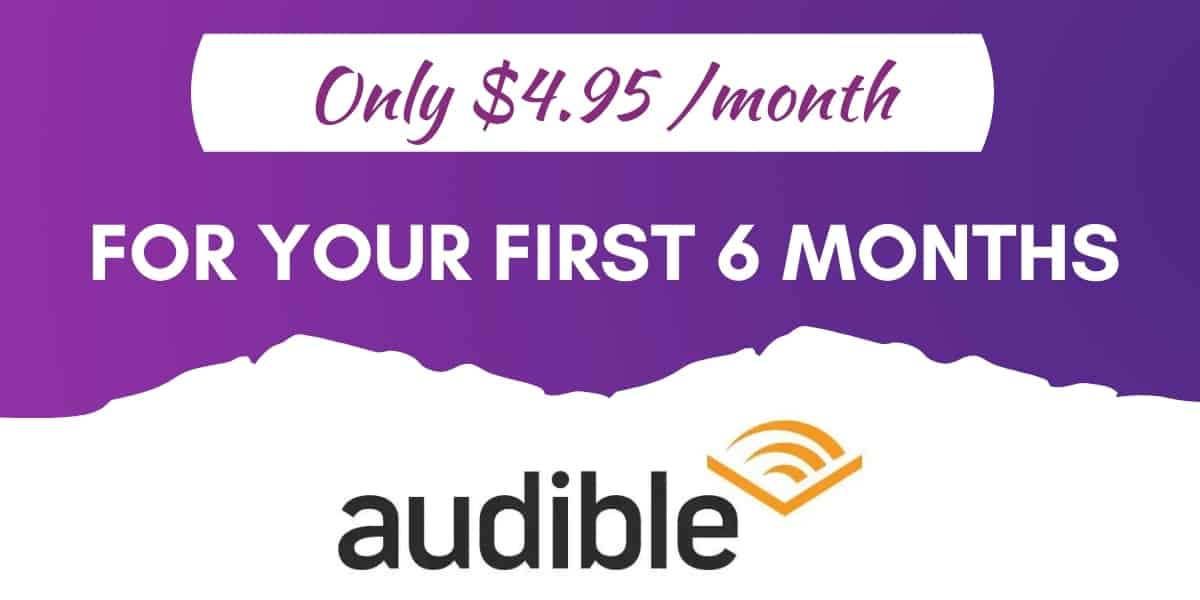 Don't have an Audible subscription yet? Now is your chance to get even more value for money on your audiobooks with a discounted Audible Plus subscription.
With Audible Plus, you can listen to an unlimited number of bestselling audiobooks, with absolutely no caps. This listen-all-you-want plan gives you access to all the top titles, as well as Audible Originals, thousands of podcasts, and over 68,000 hours of content spanning every genre.
Usually, an Audible Plus subscription costs $7.95 per month, but if you act fast and grab this Black Friday deal, you'll pay just $4.95 a month for the first six months.
All Your Books in One Place With the Kindle Paperwhite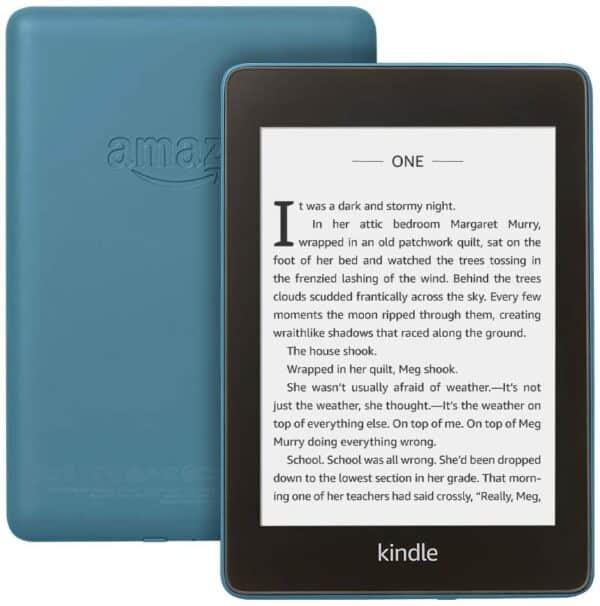 Join the e-reader revolution with the world's most popular reading device, the beloved Kindle Paperwhite! Keep all of your books in one place, and make reading easier, even in bright sunlight.
The latest Kindle Paperwhite is super lightweight and has a 300ppi anti-glare display. You won't believe how paper-like this screen is! The built-in adjustable light means you can read pretty much anywhere you want, including in the bath or by the pool. That's right, the Kindle Paperwhite is completely waterproof, so you can enjoy your favorite books anywhere and everywhere.
If you're quick, you'll save 35%. Act fast and get your brand new Kindle Paperwhite for just $84.00 with free shipping.
I don't know about you, but I believe that coffee and books belong together. So I couldn't resist including this mega-deal on the Keurig K-Slim Coffee Maker.
Keurig coffee makers make the most delicious coffee, and this one is less than 5″ wide, so it'll fit perfectly on even the busiest kitchen countertops.
Snap up this black Friday deal and save $60 if you order before midnight on the 27th of Novemeber.
Cook Delicious Meals with No Effort with the Instant Pot Duo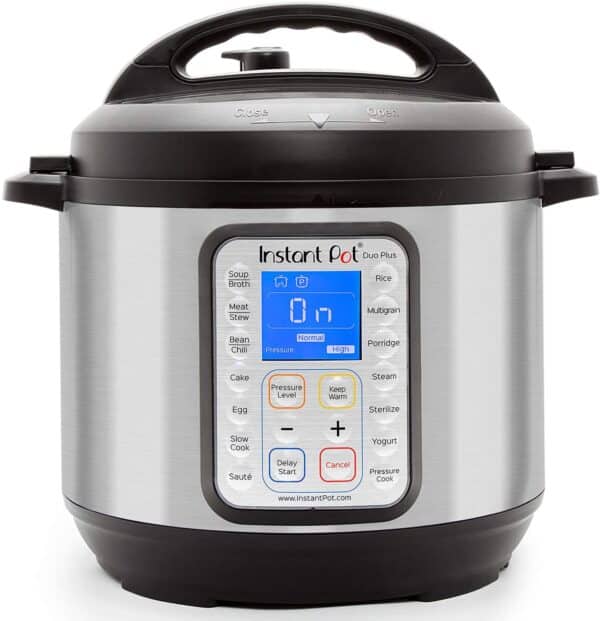 Cooking is great, but reading is better. You can now create delicious meals 70% faster and with next to no effort with the all in one Instant Pot Duo, so you can spend more time doing what you love.
The instant pot does it all; it's a pressure cooker, a sterilizer, a slow cooker, a steamer, a yogurt maker, a rice cooker, a saute pan, an egg cooker, and a warmer, all in one. Phew! If that tickles your tastebuds, then head on over to Amazon to claim over 30% off.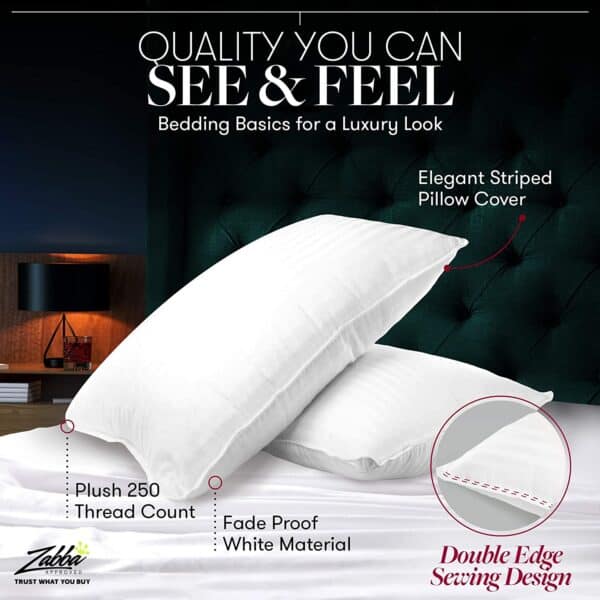 Bedtime reading is the best type of reading, but only if you have a comfortable pillow. Right now, you can save over 40% on these super luxurious, extra plush gel pillows from the Beckham Hotel Collection. They're usually $39.99 for two, but you can grab them for just %23.79 if you act fast.
Let Alexa do the Hard Work with the All-new Echo Dot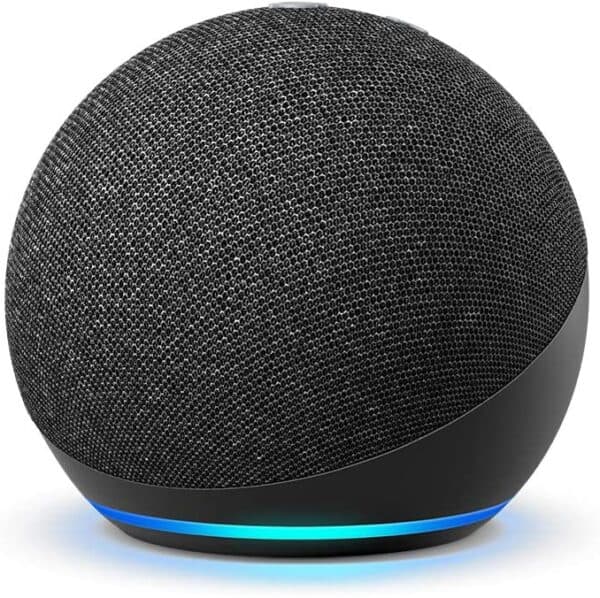 "Alexa, play my favorite audiobook". That's right, with this super sleek smart speaker, you can listen to your favorite audiobooks whenever you like, without ever lifting a finger. And, of course, the all-new Acho Dot does a whole lot more than just play audiobooks. This hands-free device lets you easily call friends, check the weather, set alarms, listen to the news, play music, and so much more.  
And if you hurry, you'll save over 40%.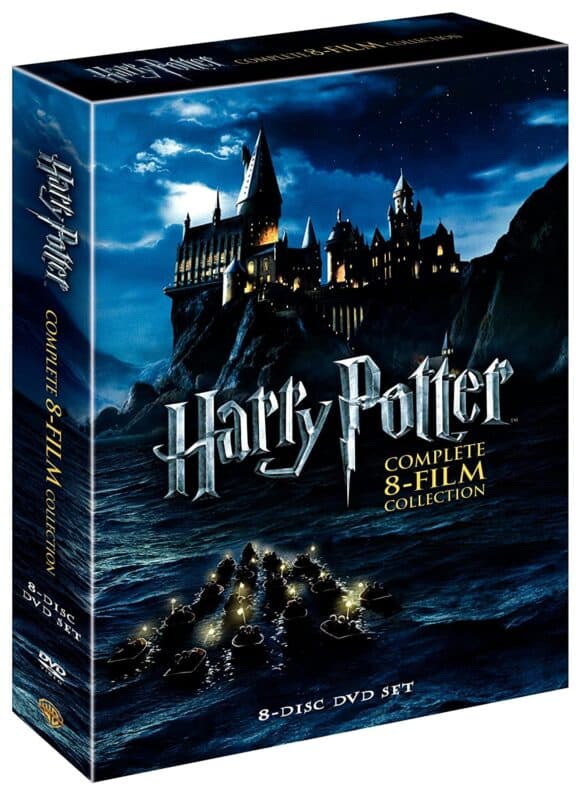 Harry Potter fans rejoice! If you loved the films just as much as the books, then you'll love this 35% off deal. Get the complete eight film collection for only $19.99.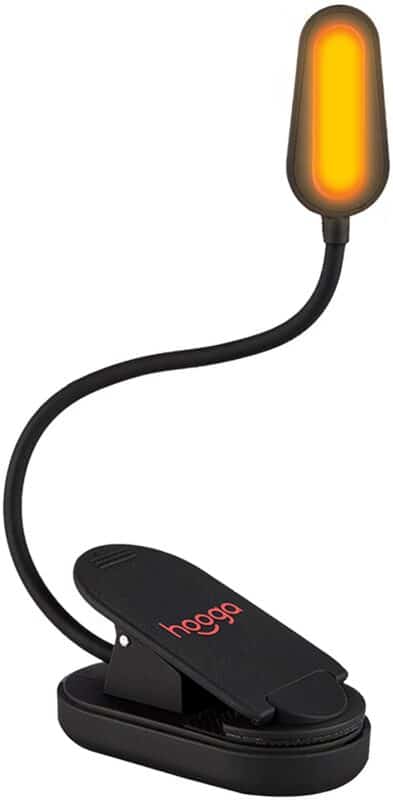 This is the perfect present for those who love reading at night. This clip-on reading light makes sure you don't disturb your bed partner, and it also protects your eyes.
The soothing amber light is 99.4% free of any blue spectrum light, which means you'll sleep better and save your eyes from unnecessary straining. The flexible neck lets you twist and bend this light into any shape you choose, so it's perfect for all kinds of books.
Order before midnight on the 27th, and you'll get almost 20% off.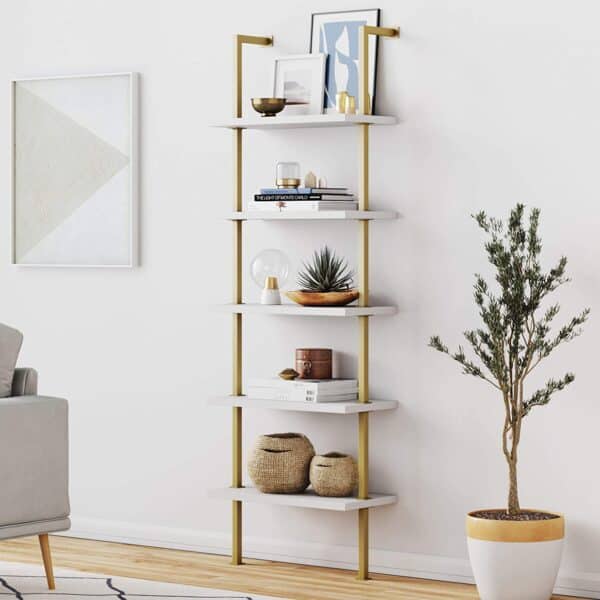 This super sleek, industrial style bookcase is the perfect way to display your book collection. The wall mount design is also ideal for smaller rooms, helping you get the most out of your wall space. With the Black Friday sale, you'll save over 10%.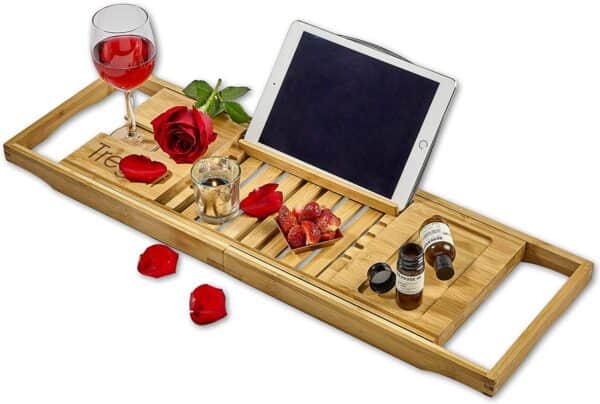 Who doesn't love reading in the bath? Now, you can do it in style with this extendable bamboo bath caddy. It keeps your books, iPad, or kindle dry, and there's even a handy wine glass holder… don't mind if we do! If you're quick, you'll get an extra 20% off with this Black Friday deal.
Protect Your Kindle Oasis with this Water-Safe Cover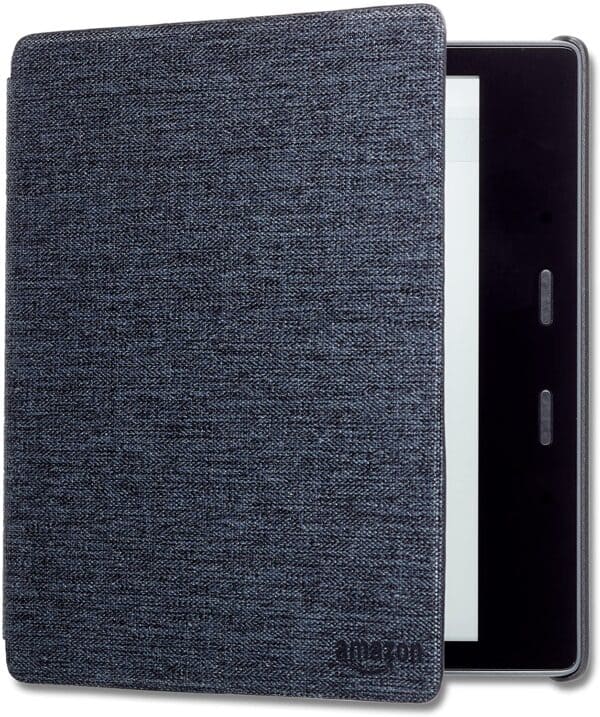 If you, or someone you know, if the proud owner of a Kindle Oasis, then this is the deal for you. Right now, this stylish, water safe cover is just $29.99 with free shipping, down from the regular price of $39.99. What are you waiting for?!
I hope you make the most of these incredible Black Friday offers. Remember to place your order before midnight on the 27th of Novemeber, so you don't miss out. Happy shopping!