Do you know each book of the Twilight series is inspired by famous classic novels? I was surprised when I found out about this fact!
I'm sure you all are familiar with the classics and plays such as Pride and Prejudice, Wuthering Heights, Merchant of Venice, Romeo and Juliet, and A Midsummer Night's Dream.
Yes, the books of Twilight Saga are inspired by these classics, and you can find the relevance while reading. There are even so many references from these novels within the series!
This is one of the reasons that led me to pick up the Twilight books, and I do not regret my decision. The books are great!
I am specifically writing this article on 'The Complete List of Stephenie Meyer Books in Order,' where you will find the entire Twilight book list in reading order, along with other published novels by the author.
Are you ready, Twihards? So, without further ado, let's get started!
Who is Stephenie Meyer?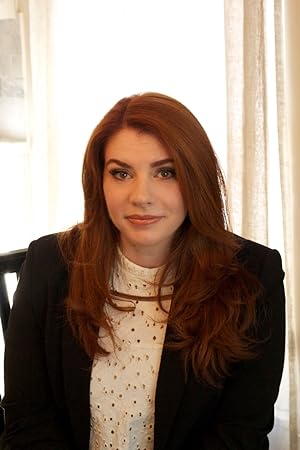 The best-selling author, Stephenie Meyer, is a famous young adult fiction writer. She was born on December 24, 1973, in Hartford, Connecticut, United States. Her father was Stephen Morgan, a financial officer, and her mother was Candy Morgan, a homemaker.
Stephenie's family relocated to Phoenix, Arizona, when she was a kid. She has five siblings: Emily, Paul, Heidi, Jacob, and Seth. The names sound familiar, right? These are the names of the characters in the Twilight series.
She completed her schooling from Chaparral High School, a local private school in Scottsdale, Arizona. Stephenie pursued her Bachelor of Arts from Brigham Young University in Provo, Utah, majoring in English Literature.
She started writing her first book, 'Twilight' in 2003, and the novel was published in 2005. The book became an instant hit and was praised by the audience, which led her to continue the series.
She is popular for her Twilight Saga books, which also have found their way into movies and television specials.
Stephenie Meyer's Books in Order
Twilight Series in Reading and Publication Order
Do you know the Twilight series is based on a real town called 'Forks' in Washington? Fascinating, right?
The popularity of the series is the reason why Forks Town has experienced growth in the tourism sector.
In the story, one of the main protagonists, Bella Swan, moves to Forks to live with her father. There, she attends Forks High School. (Oh, and the interesting fact is even Forks High School exists in real life).
Another protagonist, Edward Cullen, is a vampire, and Forks is the perfect place to reside for him and his family because it is the rainiest location in the US, so there is less exposure to sunlight. (As you know, vampires have a hate-hate relationship with the Sun).
Twilight is a complicated love story about a teen girl and a vampire (yeah, yeah, cliche!), and apart from a challenging romance, the novel explores much more.
You will have a total of 5 books to read in the series; also ensure to read them in their reading order. Not following the order leads to difficulties in comprehending the story. Most importantly, I do not want you to miss the crucial details!
I have listed the books in their reading and publication order below; check it out!
Start With 'Twilight'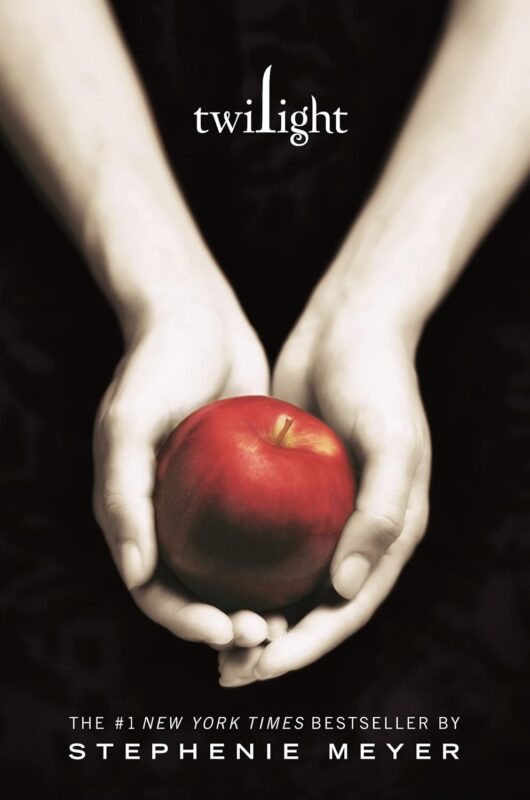 Twilight is the debut novel by Stephenie Meyer and also the first published book in the series. This book introduced me to Bella Swan and the impossibly beautiful Edward Cullen!
Bella moves to Forks to live with her father and is a new student at Forks High School. Within the school premises, she meets Edward Cullen, a mysterious boy, and is instantly attracted to him. (Well, it's bound to happen when you have a gorgeous boy in your school)
In a shocking revelation, she discovers that Edward is a vampire, but he does not feed on human blood but rather consumes animal blood for survival (known as vegetarian vampires).
When a clan of vampires targets Bella, she has to move back to her mother's place for safety. Unfortunately, one vampire is able to track her down there, but there's no one to protect her.
With the creatures lurking around, thirsty for her blood, how will she survive alone? Will the hero arrive when his love interest is in danger?
Twilight Short Stories/Novellas in Reading and Publication Order
Apart from the books in the main series, Stephenie has also written short stories under the Twilight saga.
There are 2 novellas in the series for you to explore, and you can read them as standalones. Have a look at the list!
Brief Description of 'The Short Second Life of Bree Tanner'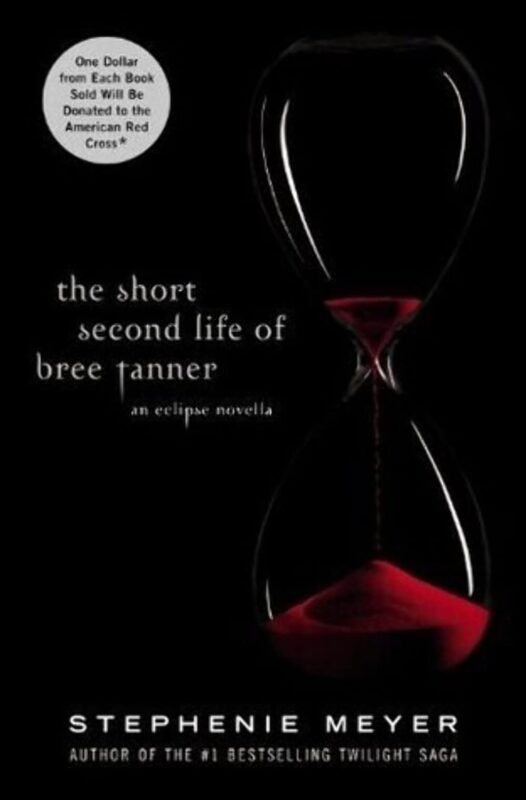 I suggest you read this novella after finishing the main series because the events described in this story are related to the book 'Eclipse.' Or you can read it after completing the third book from the series.
Reading it before Eclipse will give you major spoilers, and if it is read after Eclipse, you will already be familiar with the ending. It is a complementary novel. (I recommend reading it after Eclipse)
It tells us the story of Bree Tanner (a newborn vampire), who is turned into a baffled bloodthirsty creature by Victoria. Wondering who is Victoria? Well, if you read the third book, Eclipse, you will know that she formed an army of newborn vampires to harm Bella.
Bree's existence is forbidden by the Volturi (a coven that acts as guardians and keeps the vampire society a secret from the mortal world). Unable to escape the situation, she encounters Carlisle Cullen and surrenders in exchange for help.
The Cullens family tries to defend Bree from the Volturi's execution, but all their attempts fail. Before her demise, she shares all information about Victoria with Edward Cullen.
Twilight Graphic Novels in Publication Order
Graphic novels are exciting to read! And the excitement doubles when your favorite books turn into graphic novels. Yes, you figured it out right! The Twilight series is also adapted as a graphic novel.
The illustrations are by Young Kim, a Korean artist. It is a fusion of Asian and Western comics.
The books were lengthy, so each novel was divided into two volumes. I have listed the graphic novels in their publication order below.
Standalone Novels in Publication Order
Stephenie is not confined to only one particular series; she has also written standalone novels.
So far, she has published 2 standalone novels, which are listed below!
Brief Description of 'The Host'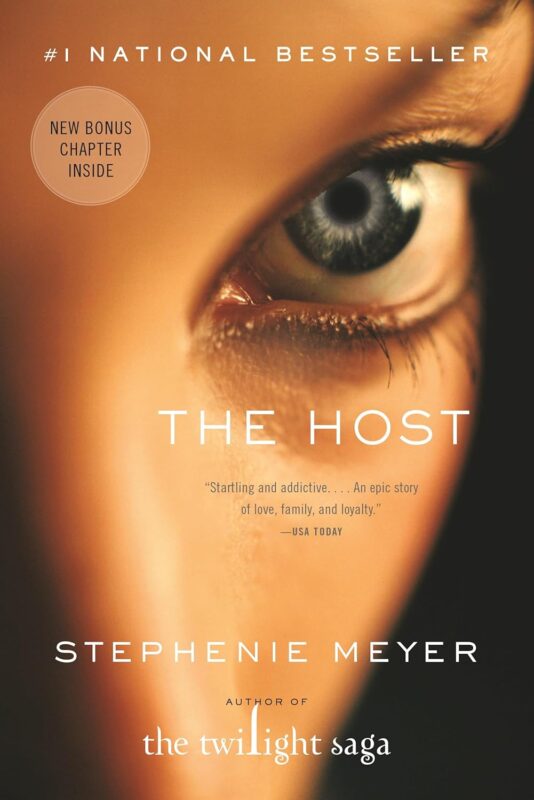 The Host is a Science Fiction romance novel by Stephenie Meyer and tells the story of an alien invasion on Earth. These aliens call themselves 'Souls,' and they enter the human body like parasites to control their mind and body.
Melanie, a human, is captured by a soul known as Wanderer. The soul knows about the positives and negatives of living inside a human body, but this time, she encounters a strange situation. The human host is refusing to submit her body and mind to the soul.
Wanderer's thoughts are filled with the thoughts of a man Melanie loves, Jared, who is living in hiding. Due to unexpected circumstances, the soul and Melanie become allies and begin the quest to find the man they both love.
Sounds interesting, right? Well, it is!
Wrap-Up
I enjoy reading stories about supernatural beings, and the Twilight Saga was an exciting read for me. The overall setup, including vampires, werewolves, and more, kept my interest intact throughout.
Was this article helpful for you? I hope you enjoyed reading it, and now, after having an idea about the complete book list and their reading order, you can explore the Twilight universe easily.
Are you a fan of the Twilight series? Have you read any of the books mentioned above? Tell me about it in the comments below. I would love to know.