Australian author Michael Robotham is famous for his nail-biting psychological thrillers.
This journalist-turned-novelist spent years as a ghostwriter for some of the world's most prominent celebrities and politicians. But in 2004, he released his bestselling debut novel, The Suspect, and his name finally entered the limelight.
Ever since then, there's been no stopping him. Robotham's books have been translated into over twenty-five languages, selling millions of copies and topping the charts around the globe.
And recently, thanks to the smash hit BBC TV adaptation of his 2017 novel, The Secrets She Keeps, a new set of readers have discovered this celebrated author's work.
The Complete List of Michael Robotham Books in Order
In this post, I'll list every book by Michael Robotham in reading and publication order, from his addictive series to his gripping standalone titles.
Plus, I'll provide a summary of each Michael Robotham books in order, so you can decide where to begin your reading journey.
| Sr. No. | Title | Publication Date | Print Length | Publisher | Where to Buy |
| --- | --- | --- | --- | --- | --- |
| 1 | The Suspect | April 15, 2012 | 432 pages | Mulholland Books | Amazon |
| 2 | Lost / The Drowning Man | May 13, 2014 | 432 pages | Mulholland Books | Amazon |
| 3 | Shatter / The Sleep of Reason | January 1, 2013 | 352 pages | Little Brown Paperbacks (a&C) | Amazon |
| 4 | Bleed for Me | September 18, 2012 | 448 pages | Mulholland Books | Amazon |
| 5 | Good Girl, Bad Girl | July 23, 2019 | 368 pages | Scribner | Amazon |
| 6 | When She Was Good | July 28, 2020 | 352 pages | Scribner | Amazon |
| 7 | Lying Beside You | February 14, 2023 | 352 pages | Scribner | Amazon |
| 8 | The Night Ferry | January 1, 2014 | 408 pages | Sphere | Amazon |
| 9 | Bombproof | October 15, 2009 | 400 pages | Sphere | Amazon |
| 10 | Life or Death | January 26, 2016 | 449 pages | Mulholland Books | Amazon |
The Joseph O'Loughlin Books
This series follows clinical psychologist Joseph O'Loughlin, who works in London alongside homicide detective Vincent Ruiz.
This crime-fighting duo couldn't be more different; Joe is a warm-hearted, dry-humored family man, whereas Vincent is a jaded alcoholic.
But despite their differences, they make a formidable team, cracking complex cases and bringing some of London's most notorious criminals to justice.
The Joseph O'Loughlin Books in Publication And Reading Order
To get the most out of the Joseph O'Loughlin series, it's best to read these books in the order they were published, listed below.
1. The Suspect (2004)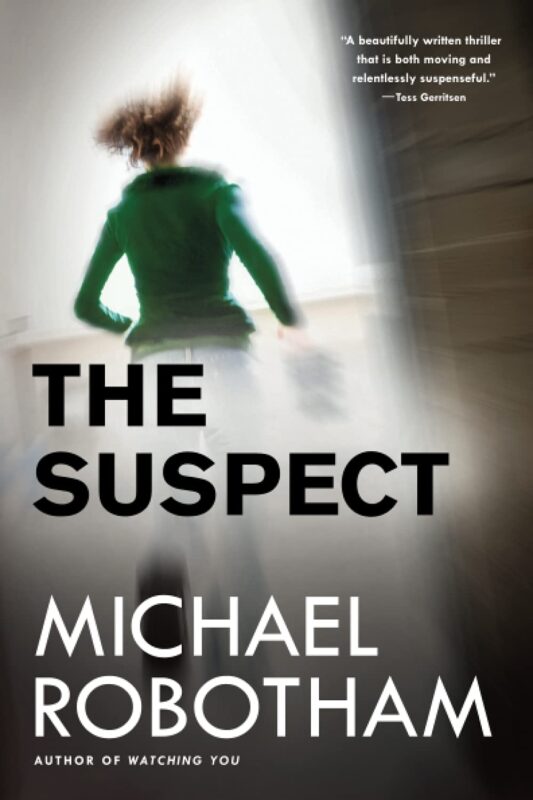 Joseph O'Loughlin is at the top of his game with a thriving career, a gorgeous, intelligent, devoted wife, and a beautiful young daughter.
But it's not all plain sailing for Joe. Recently, he's been diagnosed with Parkinson's disease, and the future suddenly looks uncertain.
Joe is always keen to use his unrivaled skills to help victims find justice. Still, this particular victim is a little different. There's no time to wallow, though, as he's been drafted to assist on a high-profile murder case.
This emotionally unhinged woman almost ruined his life once before, and now, from beyond the grave, she might finally finish the job.
2. Lost / The Drowning Man (2005)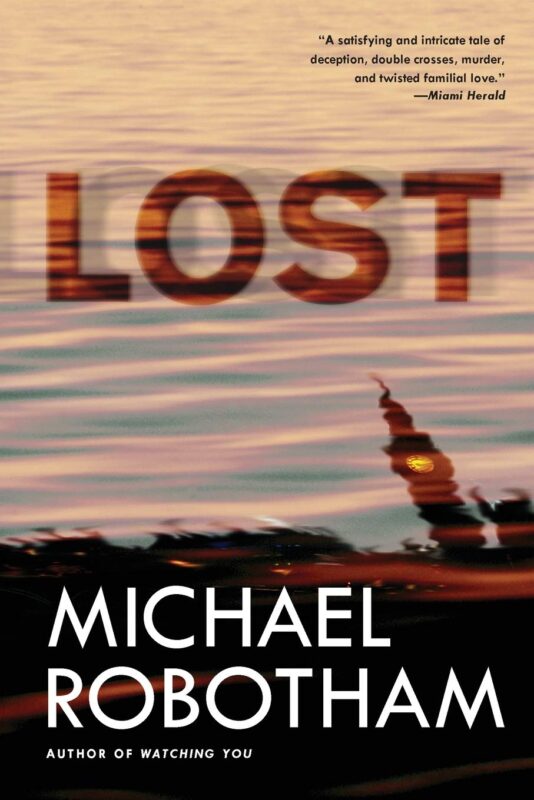 Detective Inspector Vincent Ruiz has no memory of the violent ordeal that left him covered in his own blood and at least two other people's.
As the accusations begin to fly, he's desperate to clear his name, so he asks clinical psychologist Joe O'Loughlin to unlock his memories of the horrifying event.
But somebody out there is gunning for Ruiz, and if he doesn't uncover the truth soon, prison time will be the least of his worries.
3. Shatter / The Sleep of Reason (2008)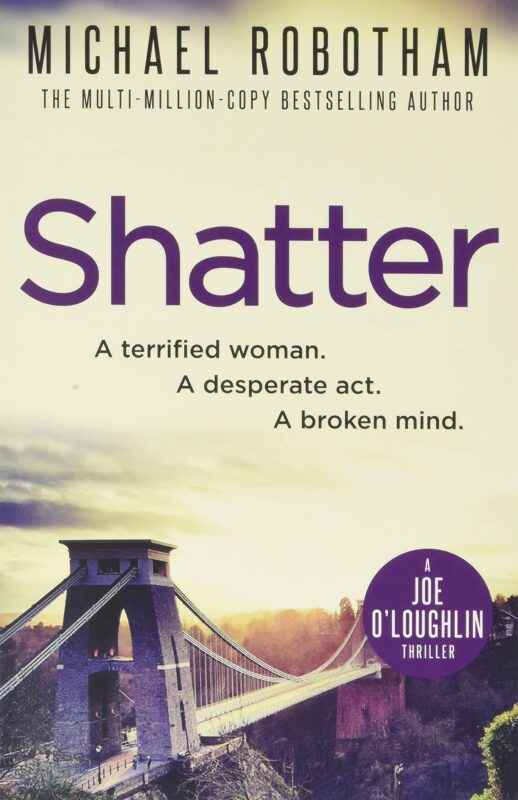 Joe O'Loughlin has talked countless people down from the brink of suicide, but this time, despite his best efforts, there was nothing he could do.
He tried to reason with the woman as she stood there on the bridge, sobbing into her phone, stark naked.
But it was too late. "You don't understand," she uttered to him before she plunged into the deep gorge below.
In the aftermath, Joe is plagued with regret, but then he meets the deceased woman's teenage daughter, who reveals a shocking twist in the case.
According to her, her mother was petrified of heights, and there was no way she would ever take her own life in that way. Someone drove her to jump that day on the other end of the phone. And now, Joe O'Loughlin is determined to find out who.
4. Bleed for Me (2010)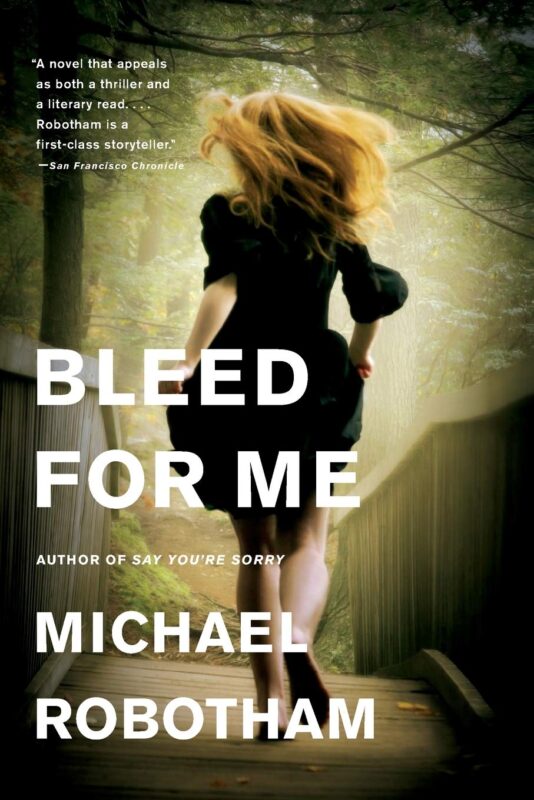 Sienna is a friend of Joe's daughter, and now, this troubled teenage girl is his newest case.
One night, she arrives at his front door, covered in blood, with terror in her eyes. Back at her house, the police discover her father's body, and forensics confirm that it's his blood on Sienna's hands.
But she remembers nothing, at least that's what she says. And so Joe does what he does best; he reaches inside her mind to find out the truth. Is she the victim or a cold-blooded killer?
5. The Wreckage (2011)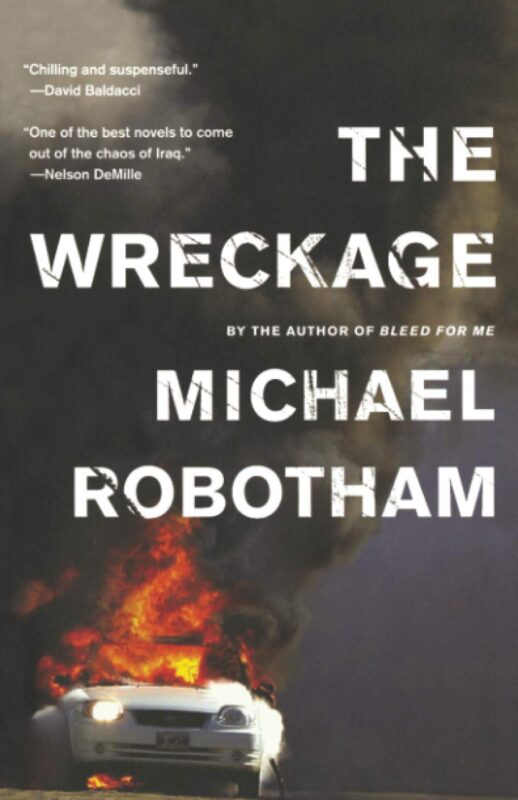 American-Iraqi journalist, Luca Terracini, is on a dangerous mission to find out what happened to the billions of dollars stolen from Iraqi banks.
He'll have to risk his life to find out the truth, but after his wife was murdered in a terrorist attack, he no longer has anything left to lose.
Luca's search for the missing money makes waves in Baghdad and worldwide. Now, powerful clandestine forces are assembling to bury the truth, and they'll stop at nothing to keep their secrets hidden.
6. Say You're Sorry (2012)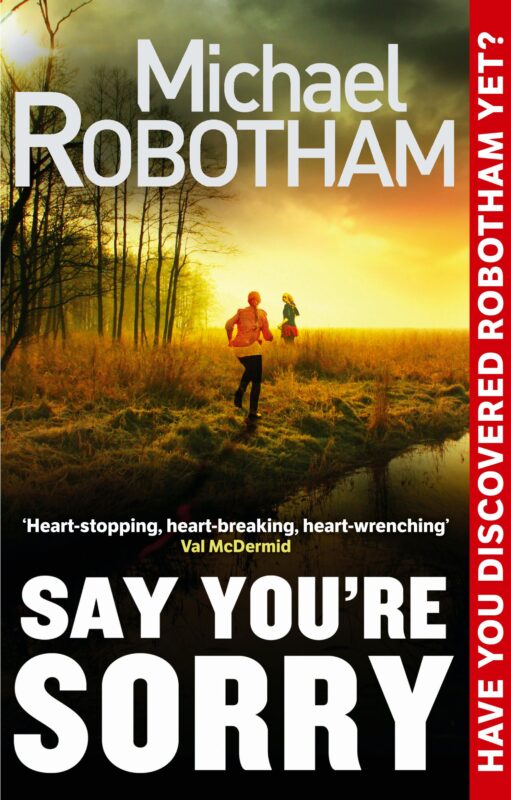 It's been three years since teenagers Piper Hadley and Tash McBain vanished without a trace. No one knows what happened to the girls, and the case was ultimately closed.
But when a husband and wife are brutally murdered in Tash McBain's former home, Joe O'Loughlin and Vincent Ruiz begin to wonder if the teens could still be alive.
The man in police custody claims he saw a girl running through the snow at the crime scene. And now, it's a race against time to find her identity before it's too late.
7. Watching You (2013)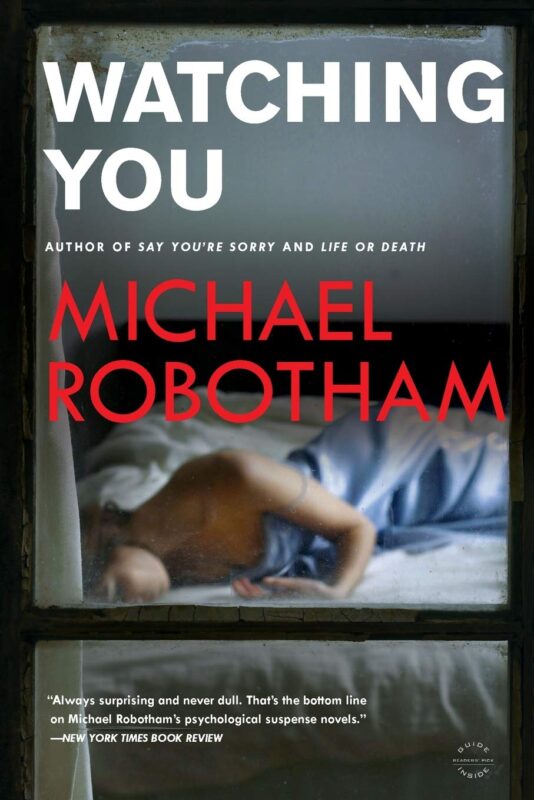 When Marnie Logan's husband, Daniel, vanishes into thin air, she's left devastated and terrified.
The police have no leads; now, she's all alone, with the ever-present chilling feeling that she's being watched. And so, on the edge of a breakdown, she reaches out to clinical psychologist Joe O'Laughlin for help.
At first, Marie is reluctant to delve into her past. But then, Joe has a breakthrough when she shares the story of what she calls 'The Big Red Book.'
Before Daniel disappeared, he'd secretly collected photographs, messages, and memories from his wife's nearest and dearest, compiling them into a scrapbook for her as a birthday surprise.
Those closest to her have all paid a terrible price throughout Marnie's life. Someone is exterminating everyone she loves, and it seems that Daniel is the latest victim to fall. But on the eve of his disappearance, he stumbled upon a terrifying secret.
8. Close Your Eyes (2015)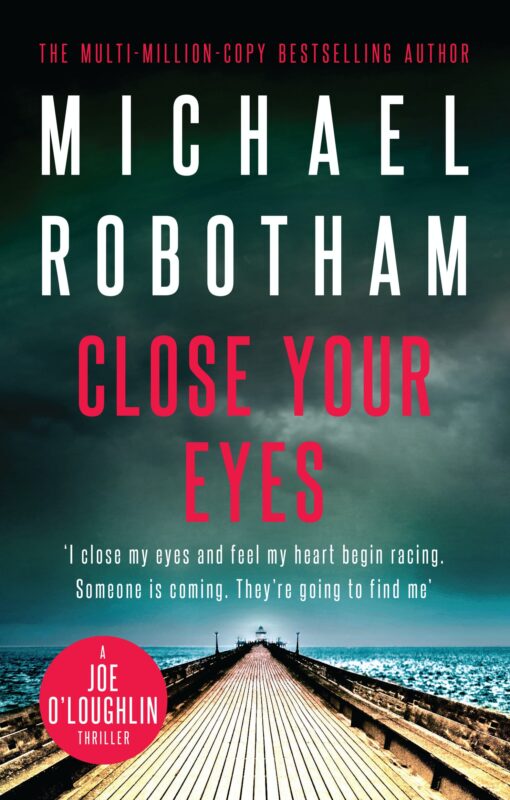 A mother and daughter have been found dead; one with multiple knife injuries, and the other, lying peacefully, perfectly intact. And now that the case has been leaked to the press, the public is demanding answers.
Enter clinical psychologist Joe O'Loughlin, who soon discovers a link between the mysterious murders and a string of vicious attacks which left the victims mutilated for life.
But this quickly evolving case is even more complex than Joe realizes. Soon, he'll be dragged into the world of one of the most twisted and terrifying killers he's ever known.
9. The Other Wife (2018)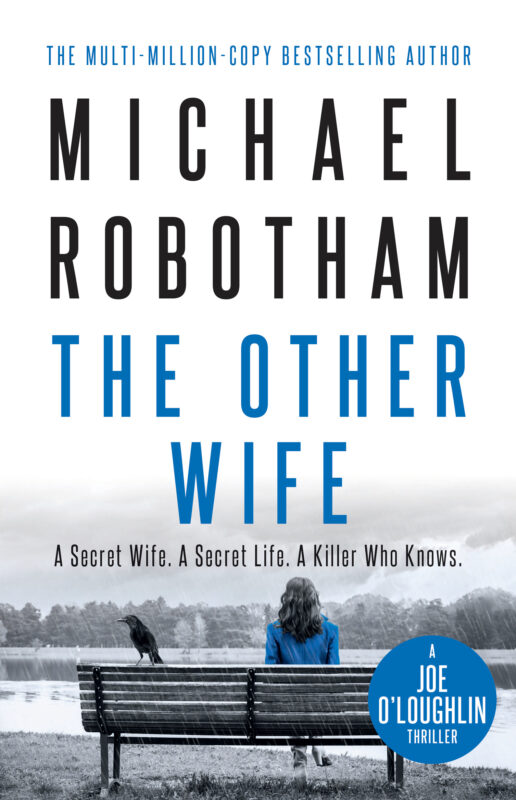 Joe O'Loughlin's parents have been married for over sixty years. They met as childhood sweethearts and dedicated their lives to one another; at least, that's what Joe always thought.
But one day, he receives word that his father, a successful heart surgeon, is in hospital after a brutal attack. There at his bedside is a mysterious woman, covered in blood, weeping for him to wake up.
Who is this strange lady, and what does she have to do with his father? As he unravels the truth, he's suddenly left questioning everything he knew about the man who raised him.
The Cyrus Haven Books
After the phenomenal success of the Joseph O'Loughlin books, Michael Robotham created a brand new protagonist, Cyrus Haven.
Just like Joe, Cyrus is a celebrated psychologist tasked with unraveling a series of sick and twisted crimes. But he has his own harrowing story to tell, and it continues to haunt him wherever he goes.
The Cyrus Haven Books in Publication and Reading Order
In order to get the most out of the Cyrus Haven series, it's best to read these books in the order they were published, listed below.
1. Good Girl, Bad Girl (2019)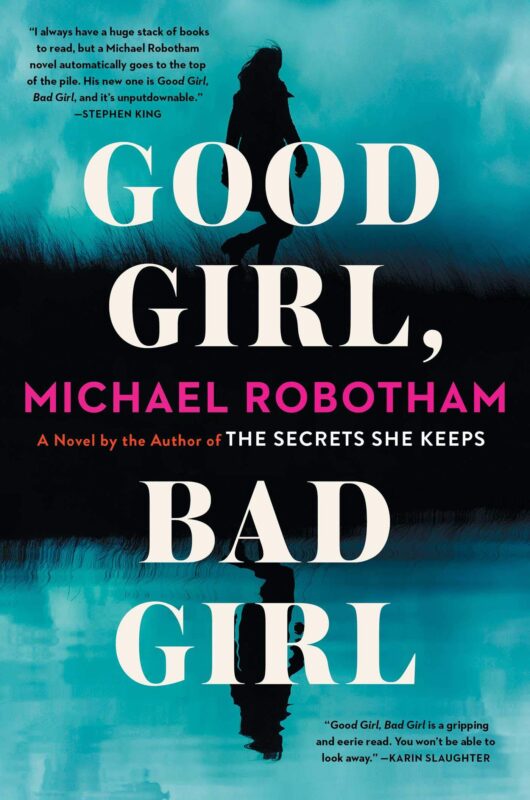 Six years ago, a young girl was found in a secret room, starving and on the brink of death. No one knows who she is or where she came from, and she refuses to utter a word.
Now, this unidentified girl has been given a new name, Evie Cormac, demanding to be released from the secure children's home she's been living in since she was found.
And so forensic psychologist Cyrus Haven is drafted to determine if she's ready to be released.
Cyrus has worked with countless victims during his career, but Evie is unlike anyone he's ever met. She can sense things others can't and knows when someone is lying.
Meanwhile, he's sent to investigate another tragic case, but the victim didn't make it out alive this time. Teenage figure-skating champion Jodie Sheehan has been murdered, and Evie Cormac could hold the key to finding out who did it.
2. When She Was Good (2020)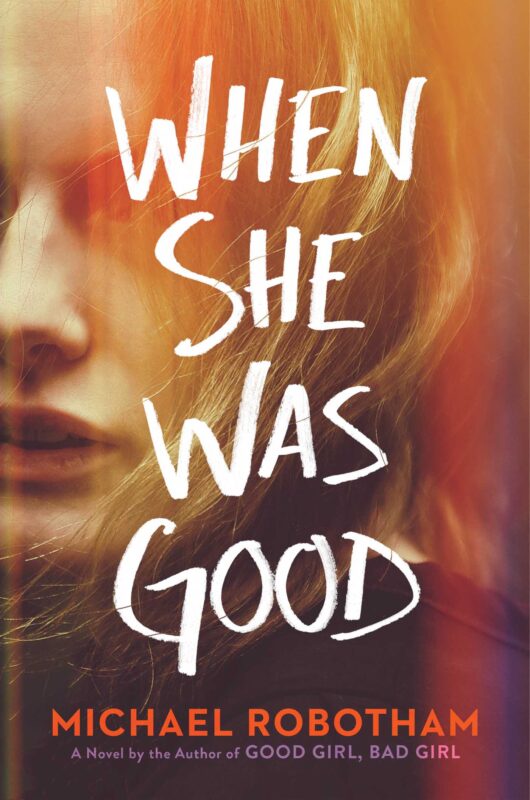 Evie Cormac helped Cyrus Haven solve a seemingly unsolvable murder case. Now, Cyrus is determined to finally find answers and justice for Evie.
So, when he learns that a former police officer, who was investigating the disappearance of several children, has been killed, he begins to wonder if there's a connection to her case.
But as he digs deeper for clues, Evie is struggling to survive. Everyone around her seems like a potential threat, and the harrowing memories of her torturous past are returning in a tidal wave.
As Cyrus gets closer to the truth, she's again edging closer to the heart of danger.
3. Lying Beside You (2022)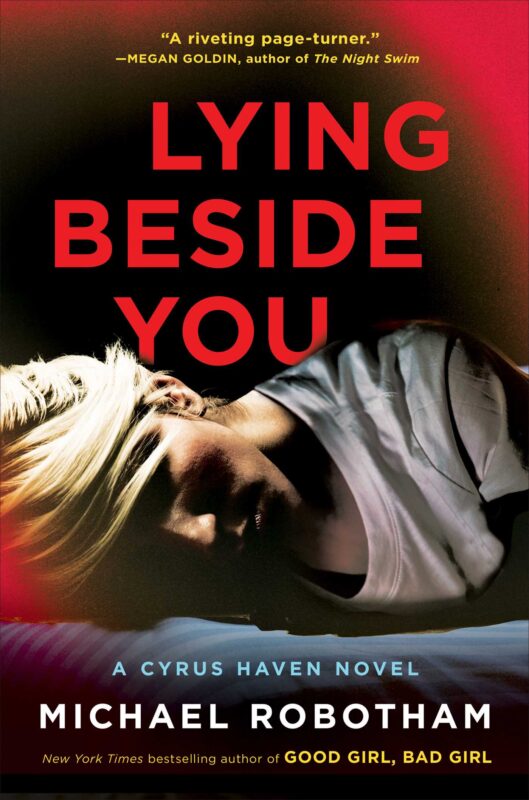 Cyrus Haven has dealt with some of the most shocking and heinous crimes imaginable during his career. But twenty years ago, he was a victim when his brother, Elias, massacred his entire family. Cyrus was the sole survivor, and the unthinkable tragedy still haunts him today.
But now, after two decades, Elias is set to be released from his secure psychiatric unit, and Cyrus has no idea how to proceed.
He's already preoccupied with helping Evie Cormac piece her life back together after years of unspeakable abuse.
Plus, he has a new harrowing case to solve. A man has been murdered, and his daughter has disappeared into thin air, last seen in the inner city bar where Evie was working that night.
Then, another victim vanishes from the same bar, and the only witness is Evie herself. But no one believes her except Cyrus and the cold-blooded killer.
Michael Robotham's Standalone Novels
As well as his two smash-hit series, Michael Robotham has a collection of nail-biting standalone novels to explore.
Here they are in the order they were published.
1. The Night Ferry (2007)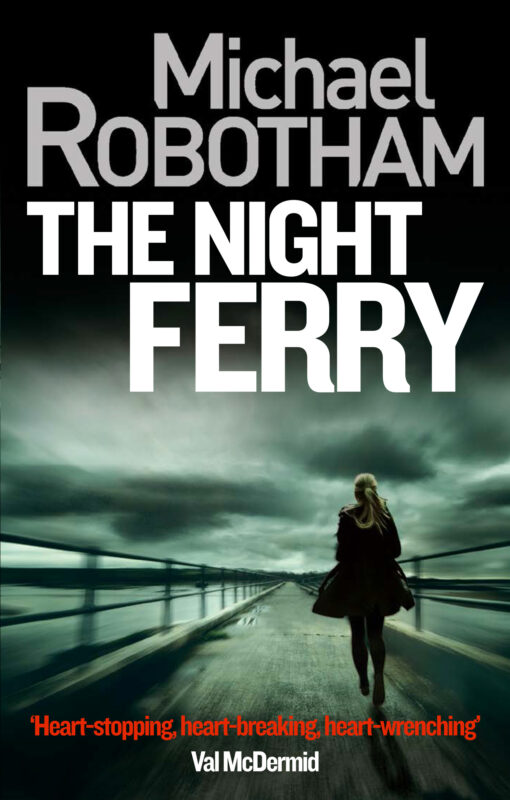 After Alisha Barba's spine was broken in the line of duty, she was forced to put her career on hold for a while.
Now, she's finally ready to return to the police force and chase her dreams of becoming a detective. Still, first, she has a very personal case to solve.
Her old school friend, Cate Beaumont, has reached out. She's eight months pregnant and in desperate need of Alisha's help. But on the evening they plan to meet, a speeding car mows Cate and her husband down.
He dies instantly, and Cate is fighting for her life. But the paramedics have made a shocking discovery; Cate wasn't pregnant, there was no baby, and the whole thing was one big elaborate lie.
And now, it's down to Alisha to figure out why.
2. Bombproof (2009)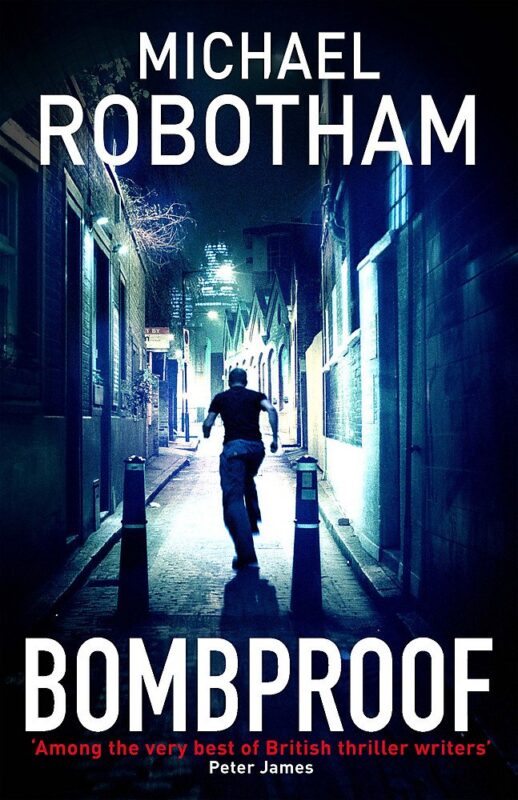 It's been just fifty-four hours since Sami Macbeth was released from his prison cell. Still, he's already slept with his dream woman at the Savoy Hotel, survived an explosion on a train, and now, he's on the run from armed police through London's West End.
But Sami isn't the terrorist the authorities think he is. He's just a simple, honest guy with an unfortunate habit of being in the wrong place at the wrong time.
3. Life or Death (2014)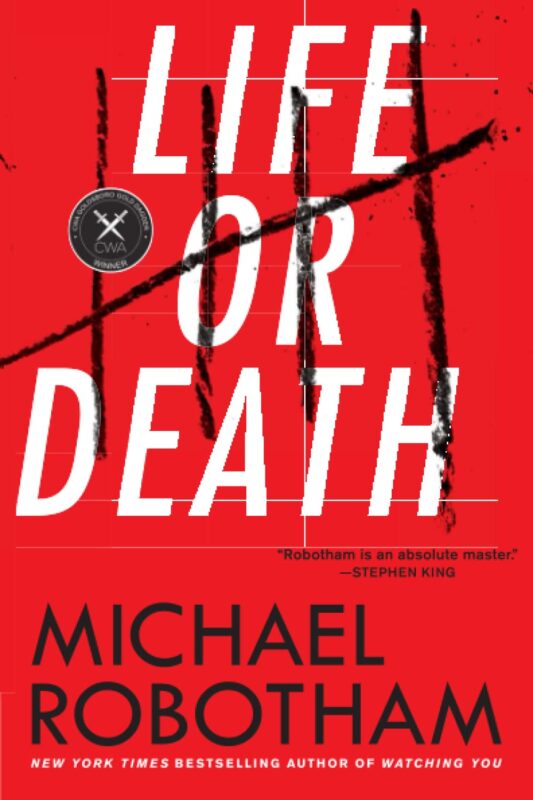 After killing four people in an armed robbery, Audie Palmer has spent the last ten years behind bars.
During this time, he suffered constant beatings by guards, inmates, and gang members. They all want to know the same thing; what happened to the money?
Seven million dollars went missing on the day of the robbery, and everyone assumes Audie knows where the cash is.
But on the eve of his release from prison, Audie vanishes without a trace. Now the freedom he was about to achieve has slipped between his fingers, and he's a wanted man again.
But he's got more important things to worry about; he's on a desperate, lifesaving mission, and time is running out.
4. The Secrets She Keeps (2017)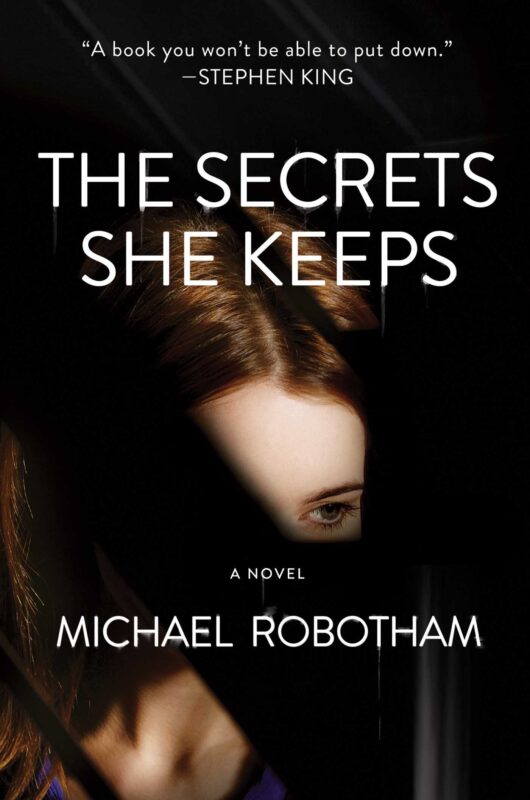 Agatha works at a high-end grocery store, begrudgingly stacking shelves and serving wealthy shoppers.
The only thing that keeps her going during her long working hours is the promise of seeing Meghan, the elegant, chic, and stylish author of her favorite parenting blog.
Meghan has everything Agatha craves, a picture-perfect marriage to her handsome, devoted husband, a successful career, and two beautiful children, with a third one on the way.
Agatha, on the other hand, has none of those things. But she does have one thing in common with Meghan; just like her, she's heavily pregnant, and with her due date fast approaching, she finally has a reason to talk to the woman she so badly wants to be.
But she's about to discover that Meghan's seemingly perfect life is not so perfect after all.
5. When You are Mine (2021)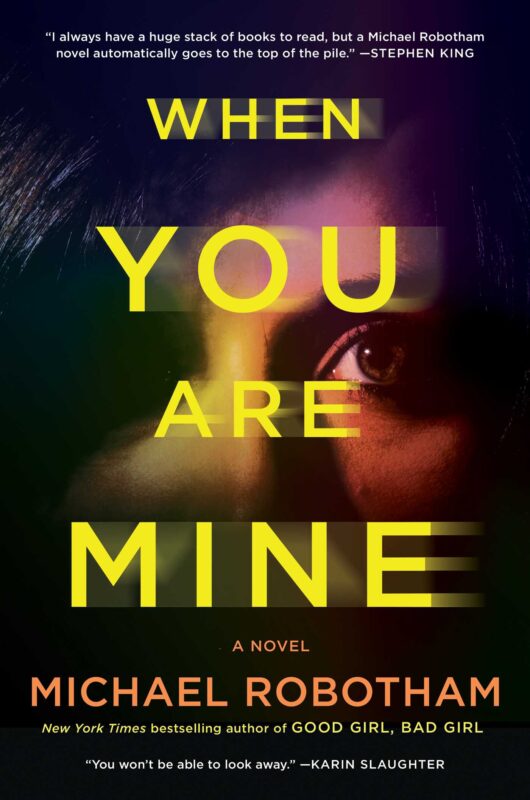 Philomena McCarthy is an honest cop who would do anything to help those in trouble, even if it means putting her career on the line.
And so, when she learns that a celebrated detective has been beating his girlfriend and law enforcement covered up the case, she's determined to help her find justice.
As she digs deeper into the detective's crimes, she and the victim become friends. But the closer they get, the more bad fortune falls Philomena's way.
Sinister things are beginning to occur, and if she doesn't keep her wits about her, the situation could turn deadly fast.
Conclusion
Michael Robotham's chilling psychological thrillers have captivated readers for almost two decades, and with any luck, he's still got plenty more gripping reads yet to come.
Are you a fan of this celebrated author's bestselling books? If so, which is your favorite? Let me know in the comments below!