British author E. L. James' Fifty Shades trilogy is the most famous erotic love story of the 21st century.
The first book, Fifty Shades of Grey, became the best-selling romance of all time. With over 165 million copies in circulation worldwide, it propelled James straight to the top of Forbes's highest-earning author's list, and no one was as blown away by its success as she was.
She calls her salacious saga her "midlife crisis," admitting the "explosion of interest has taken me completely by surprise."
But it's no wonder the world has succumbed to Fifty Shades fever. These daringly deviant novels brought BDSM into the mainstream and gave readers across the globe an electrifying slice of seduction, unlike anything the literary world has seen before.
The Fifty Shades Book Series in Order
In this post, I'll list E. L. James' famous trilogy in publication order, along with a summary of each book. Plus, I'll also include the author's tantalizing follow-up series, told from the perspective of Christian Grey.
So, buckle up and get ready to explore the steamy and sordid world of Fifty Shades.
The Original Fifty Shades Series in Publication And Reading Order
The Fifty Shades trilogy stars the enigmatic business tycoon Christian Grey, whose lavish lifestyle, extreme wealth, and mysterious veneer mask a dark and wounded soul.
He's devoid of love and obsessed with control, so he acts out his fantasies on emotionless play dates with a string of submissive women.
But when he meets the young, innocent, and beautiful Anastasia 'Ana' Steele, he's forced to throw his strict rule book out the window. She's an unworldly virgin with an irresistible appeal, and the depraved Christian is desperate for a slice of her purity.
Unlike the rest of his disposable sexual partners, he can't seem to let this one go. She's exposed to his softer side, and his frozen heart is finally beginning to thaw.
But a man like Christian Grey is not the kind of guy you bring home to your mother, and Anastasia Steel soon finds herself madly in love and dangerously out of her depth.
The series has captivated and divided readers since the debut novel hit the shelves back in 2011. Some see it as a fascinating foray into the deviant underworld of BDSM, and others see it as a cheap throwaway read. But one thing is for sure; it's certainly got the world talking.
If you've never read the Fifty Shades series before, it's best to approach the books in the order they were published, listed below.
1. Fifty Shades of Grey (2011)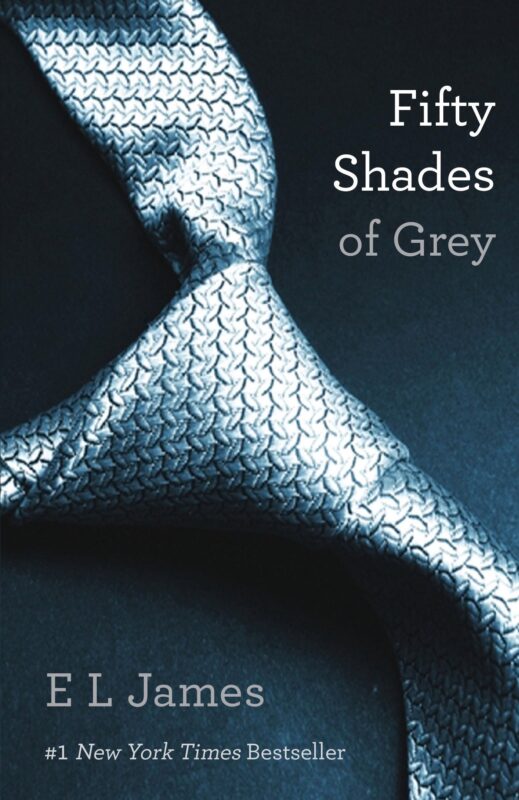 When twenty-one-year-old Anastasia Steele offers to interview a high-flying, wealthy entrepreneur on behalf of her best friend, Kate, she has no idea that her life is about to change forever.
The man she meets is twenty-seven-year-old Christian Grey, a wildly handsome and successful businessman with a brilliant mind and an intimidating presence.
Something about him gets under Ana's skin, and when they meet again later that day, she begins to wonder if he sees something in her, too.
And the truth is, he does. This enigmatic man of the world is drawn to Ana's naïve, innocent beauty, and he wants a piece of it all for himself. But as Ana is about to find out, Christian's affections have a particular set of conditions attached, and his insatiable desire for control defines his behavior inside and outside the bedroom.
She's consumed with desire, but she never expected her first sexual relationship to involve paperwork, contracts, and a non-disclosure agreement. Yet, with her internal alarm bells ringing loudly, she continues to let him sweep her away.
2. Fifty Shades Darker (2012)
After finally drawing up her own boundaries and leaving Christian Grey behind, Ana is ready to move on and devote her attention to her new job working for a successful editor at a Seattle publishing company.
But it doesn't take long before she's drawn back into his irresistibly twisted world. This time, however, their arrangement is on Ana's terms; no punishments and no rules.
Their once wild and deviant relationship begins to take on a vanilla hue, but their love sparks jealousy in Christian's old flames, particularly in Leila Williams, his former submissive. Leila begins stalking Ana, and ultimately, envy turns to murderous rage when she turns up at their house wielding a pistol.
But Leila isn't the only one with a vendetta against the couple, and when Christian's helicopter is sabotaged and he's almost killed, their brushes with death lead them closer together than ever before.
Now, the irresistible Mr. Grey is down on one knee, offering Ana everything she'd ever wanted; a deeper commitment filled with love, trust, intimacy, and hope. But with so many demons lurking in the shadows, what will the future hold?
Also Read: 9 Good Erotica Books for Adults
3. Fifty Shades Freed (2012)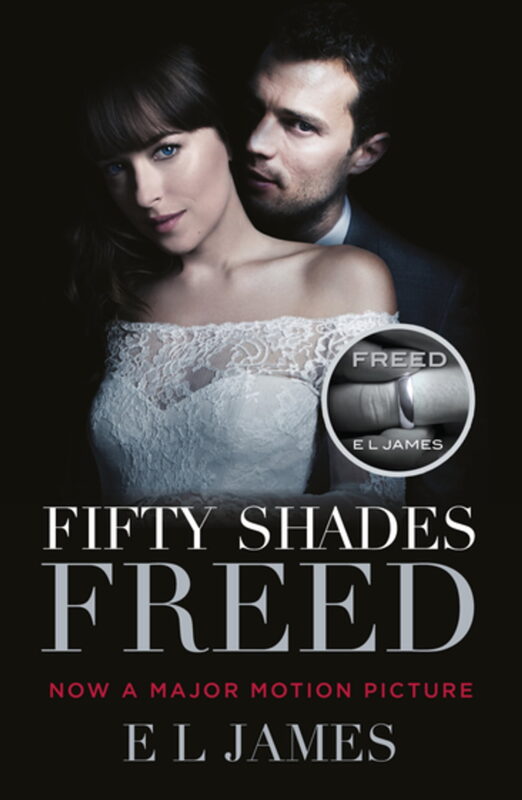 Newlyweds Ana and Christian have the world at their feet, but if history is anything to go by, their loving, 'vanilla' relationship will challenge them both.
Ana longs for the freedom to see her friends and define her own life outside of her marriage. But Christian's sadistic obsession with control stands in her way, and it's not long before their serene bliss explodes, and each of their innermost fears is laid bare.
But with Ana's murderous ex-boss seeking deadly revenge, they have more than just their tumultuous love to contend with.
Yet, ultimately, their adversaries only bring them closer together. After narrowly escaping death, Ana wakes up to find Christian at her side, desperate to reconcile their love and give her the future she so badly craves.
And, of course, a life spent with Christian Grey will be anything but dull.
The Fifty Shades Books as Told by Christian Grey in Publication and Reading Order
After the supreme success of the original Fifty Shades trilogy, author E.L James revisited these seductive stories with three further novels told from Christian's perspective.
This spin-off series gives readers a fascinating new insight into Grey's dark and depraved world and lifts the lid on the untold secrets of his past.
Just like the main series, these books are best read in the order they were published, listed below.
4. Grey (2015)
Christian Grey controls every morsel of his life until he meets young and beautiful Anastasia Steel, and his tightly held grip begins to slip.
He can't get this shy, innocent, and supremely sexy woman out of his mind, but as he draws her into his dark and complex world, she sees right through his rigid veneer.
She knows that deep down, under his erotic kinks and compulsion to control, he's wounded. But can he let her in and allow her to heal his pain? Or will his inner demons stand between him and the only woman who could ever mend his broken soul?
5. Darker (2017)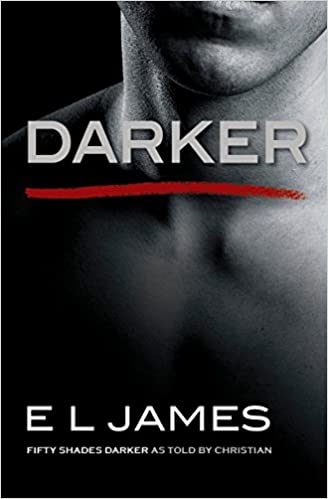 After the couple's passionate and explosive love affair breaks down, Christian is left heartbroken, and he'll do anything in his power to get her back.
And power is something that Christian has in abundance, so it's not long before he draws her into his world again. But this time, he must relinquish some of that power and let her love him on her own terms.
Yet try as he might to give her what she needs, the wounds of his childhood still haunt him. He's tormented by jealousy and an insatiable desire for control, so, despite his trusted therapist's best efforts, he allows his dark past to engulf him once again.
6. Freed (2021)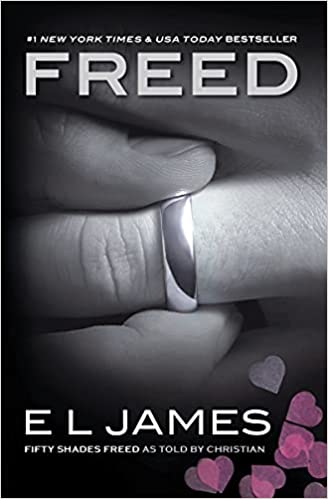 Against all odds, his relationship with Ana has overcome the challenges of the past, and for the first time in his life, Christian has a sense of genuine hope.
The happy couple is engaged to be married, but as they gear up for the wedding of the century, those closest to him have their doubts. How can a man hellbent on domination ever submit to the true love of a gentle soul like Ana?
Is he foolish to think their blissful marriage won't collapse under the weight of their embittered past? After all, she needs to be free, and he needs to control. But one thing is for sure, they both need each other, and somehow, they must find a way to love that works for them both.
Conclusion
The Fifty Shades trilogy set the literary world alight and caused controversy in libraries and bookstores around the globe.
These erotic tales make a regular romance novel seem like a nursery rhyme, and of course, they're not everyone's cup of tea. But if you've not yet read this famous trilogy and you're thinking of giving it a try, I highly recommend you do. At the very least, you'll get to see what all the fuss is about.
Are you a Fifty Shades fan? Or did these contentious books leave you with a bad taste in your mouth? Whatever your opinion of E.L James' famous series, I'd love to hear from you, so drop me a comment in the box below!