Book clubs are the best; you can discuss the current book your reading with other people who are actually interested! No longer do you need to annoy your friends and family as you describe every detail of the plot. And now, more than ever, book clubs are popping up all over the place. Whether it's real-life regular meetups or online via video chat, they're all the rage nowadays.
If you're thinking of setting up a book club, you'll probably want to give it a name. But with a sea of choices, it can be hard to decide on the perfect one for your book club.
So to give you a little extra inspiration, I've rounded up a selection of 40 cool and fun names for a whole host of different types of book clubs. Feel free to use any of these names for your own book club, or tweak them to suit your club's personality. I've also included some bonus tips to help you set up and get started with your book club. Enjoy!
Fun Book Club Names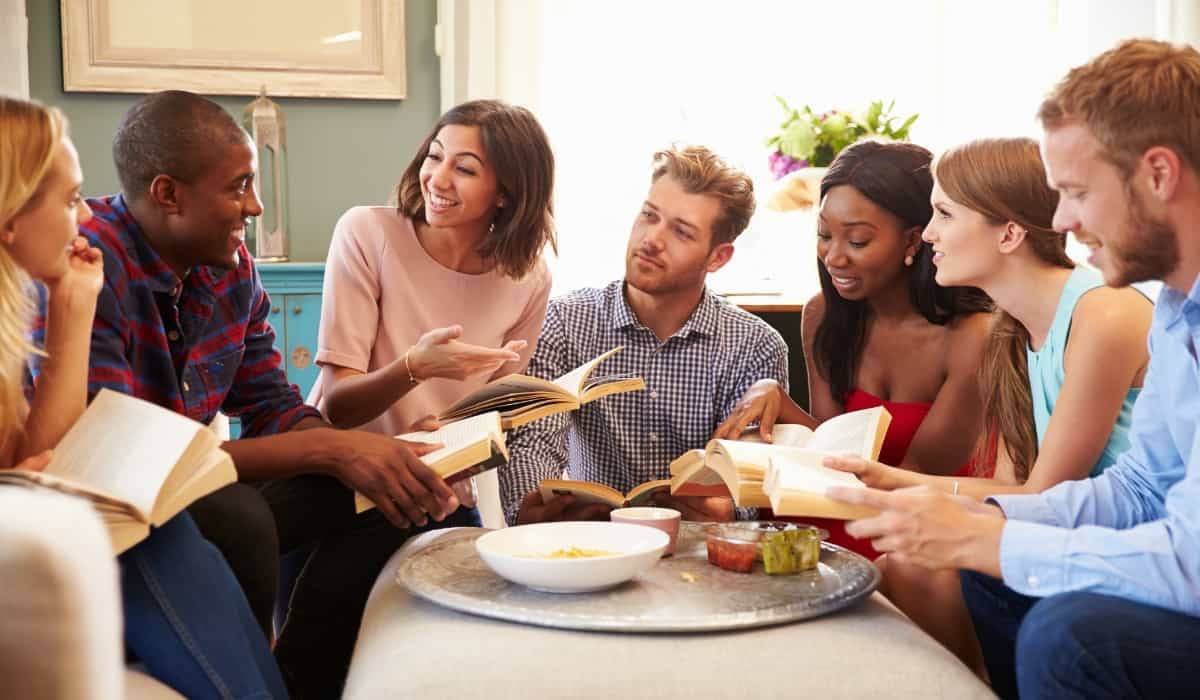 Here's a selection of funny and clever book club names that can be used for pretty much any type of book club.
Shelf Indulgence
On the Same Page
Readers Dozen
Between the Covers
Read It and Weep
Reading Between the Spines
Between the Lines
Better Read Than Dead
It's a Hardback Life
Overbooked
You Can't Put Us Down
Prose Before Hoes
Prose Before Bros
Textual Relations
Fiction Addiction
Boozy Book Club Names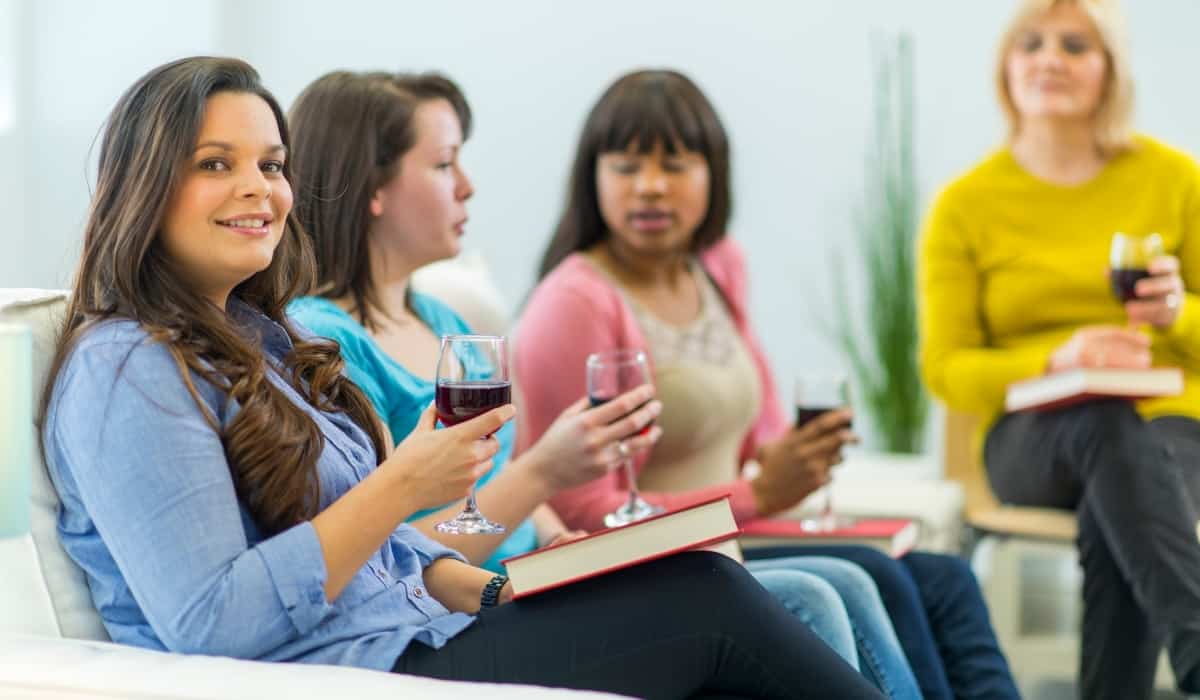 If your book club loves to come together over a few bottles of wine or a case of beer, here are some great boozy book club name ideas.
Tequila Mockingbird
Read Between the Wines
Mimosas and Metaphors
Beers and Books
The Pinot Prologues
Waiting for Merlot
Books and Bordeaux
Books 'n' Booze
Prosecco and Prose
The Vine and Verse
Wines & Spines
The Spirited Book Club
Drinking Club with a Reading Problem
All Female Book Club Names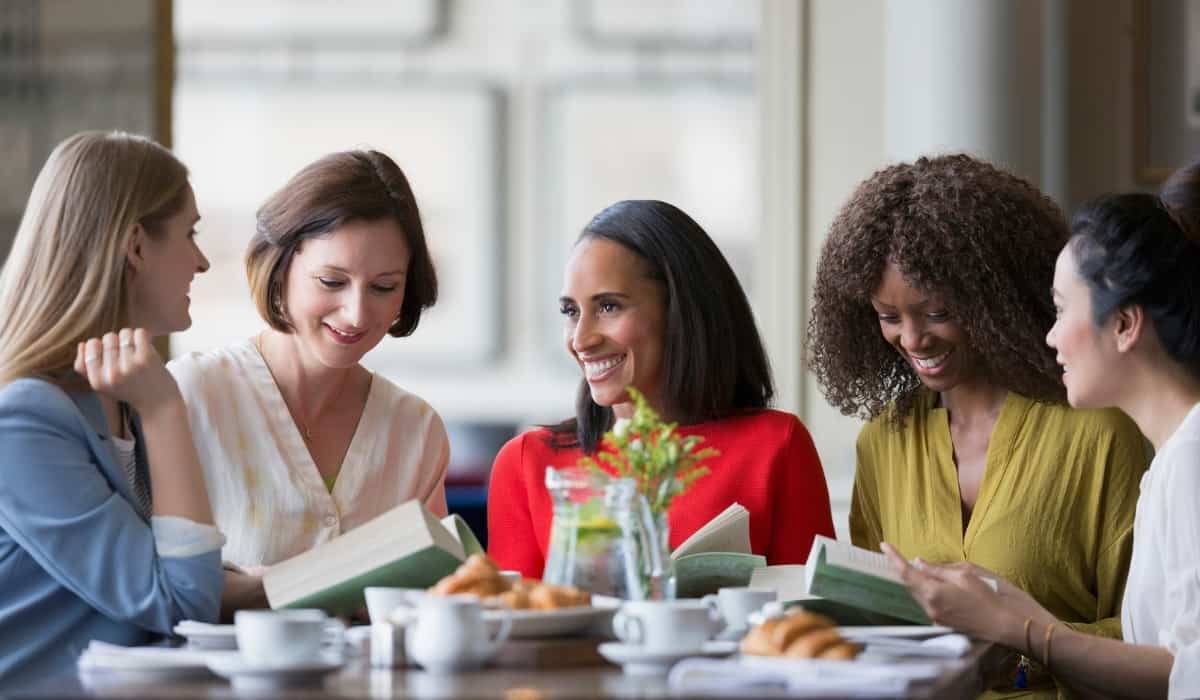 If your book club is a ladies only affair, here are some fun female inspired name ideas.
The Book Babes
The Literary Ladies
Well Read Women
The Feminists of Fiction
The Literary Coven
The Reading Queens
Mom's Book Club Names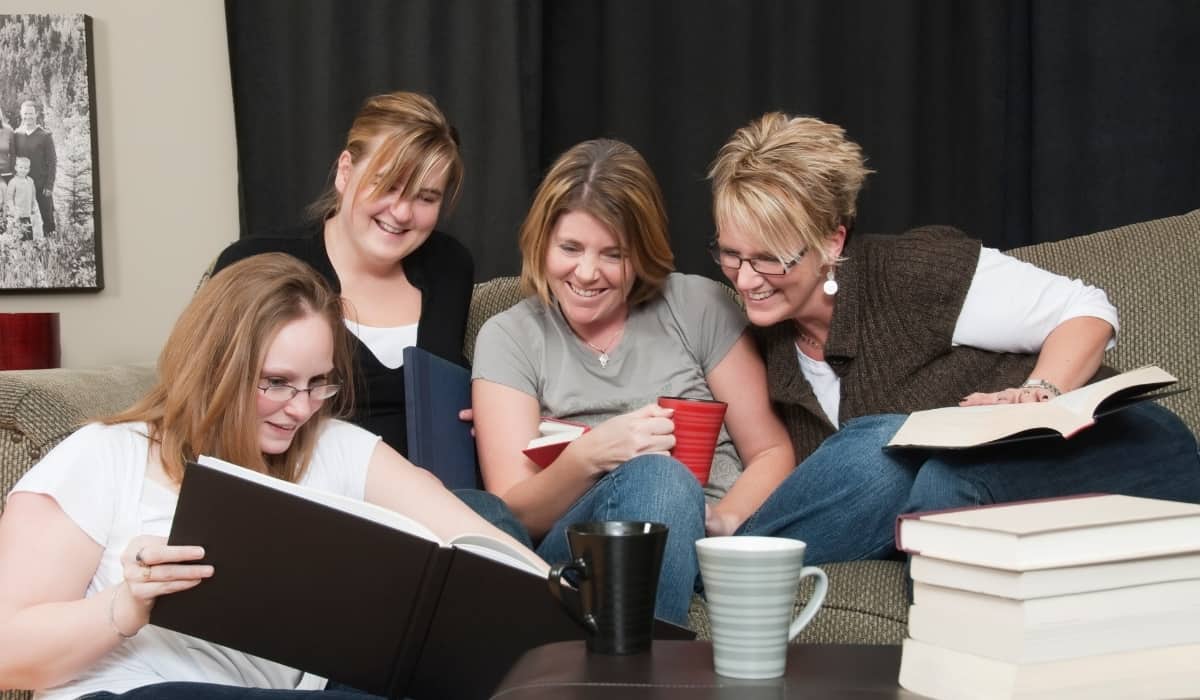 Are you a bunch of super moms who gather to discuss your favorite reads? Check out these PG friendly book club names.
This Definitely is Your Mother's Book Club
Mom's Time Out Book Club
Mommy's Memoirs Club
Take a Break Book Club
Peace and Quiet
Mommy's Literary Escape
Tips for Starting a Book Club
#1. Invite the right people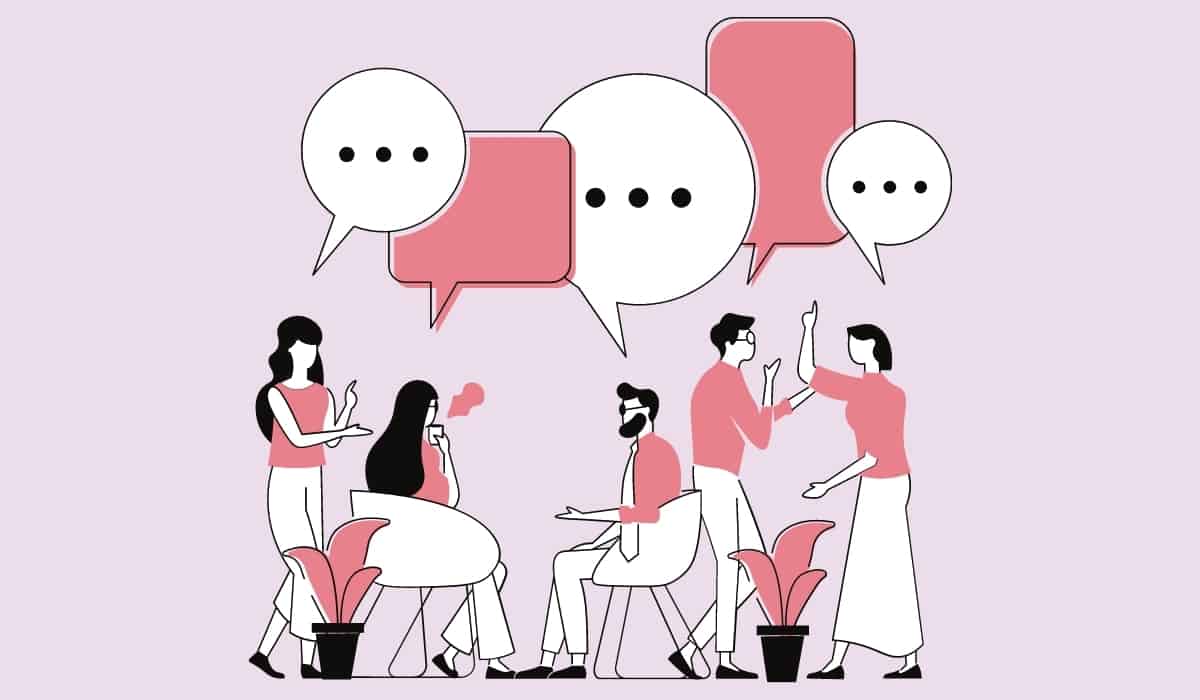 The members of your book club are everything, so before you start sending out invites to everyone you know and their mom, take a moment to consider. Start by writing down a list of existing friends, relatives, and coworkers, etc., and consider who likes to read and who you'd be happy to spend more time with.
You might want to keep it low key and small to begin with, but if you're looking to boost your numbers, you could put out a post on social media letting people know about your new book club.
To branch out even further, you could post a flyer on the bulletin board of your local library or bookstore. Book clubs are a great way to expand your social circle, so if you're comfortable inviting people you don't know yet, you could end up meeting some awesome and like-minded new friends.
And remember, the best book clubs are diverse book clubs. After all, it's always more interesting to get a range of perspectives on the book you're reading. If this is important to you, make sure to invite people from a range of ages, genders, sexual orientations, and ethnicities.
#2. Decide on The Style of Your Meetings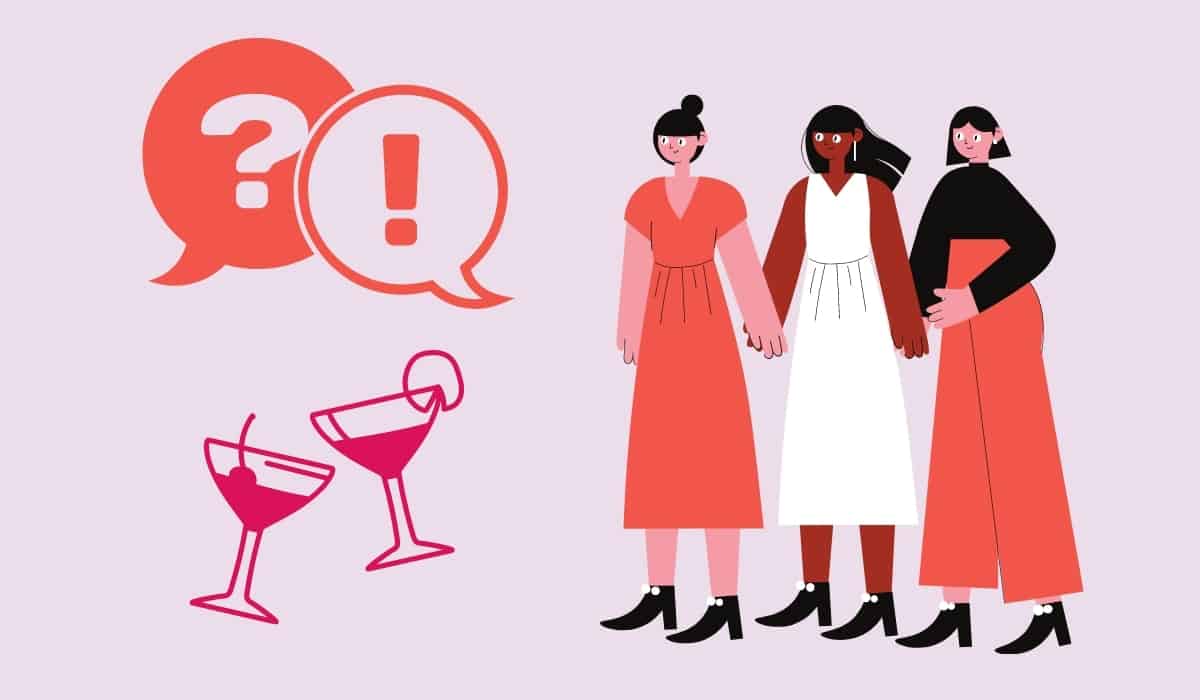 Before you have your first official book club meeting, it's a good idea to discuss some group guidelines so that everyone is on the same page.
Consider if you want the meeting to have a more formal approach, where the main aim is to discuss the book in question, or if it will be more of a social get together, with wine, snacks, and social chit chat alongside the book talk.
Which style you go for will depend upon your members. If you're already a tight-knit group, then it'll no doubt be a relaxed, informal affair. But if you're inviting members who are real bookworms who'd prefer to take the book discussion aspect of the evening pretty seriously, bear this in mind.
#3. Decide the Books You'll Read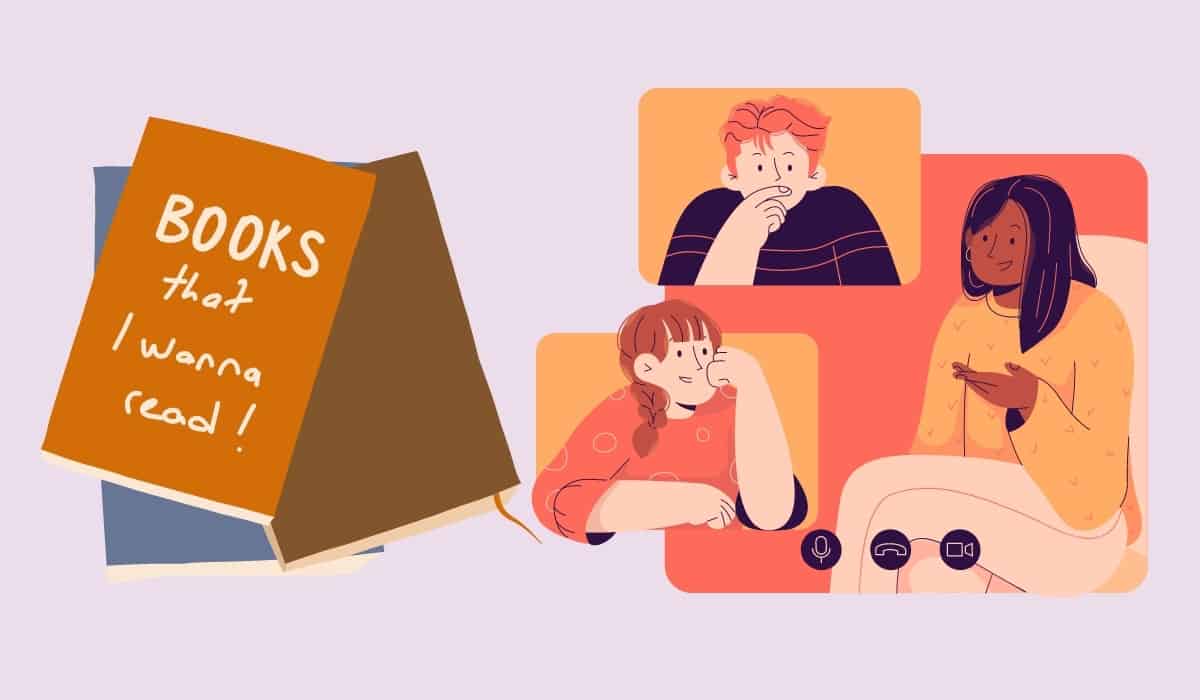 If you have a genre theme for your book club, for example, sci-fi, or horror, then this task is a little more straightforward. You can narrow it down pretty easily and pick from a smaller list of titles.
But if you're taking a more general approach, there are some trusted sources you can go to to make sure you pick great books every time.
Check out the New York Times bestsellers list to see what's making a splash in the literary world right now. Or, if you and your book club want to read some all-time classics, head over to the Goodreads Top 100 lists for inspiration.
You might also want to think about how you will choose your books each time. Will you be working through a list? Or will you all take it in turns to choose the book?
#4. Decide When You'll Meet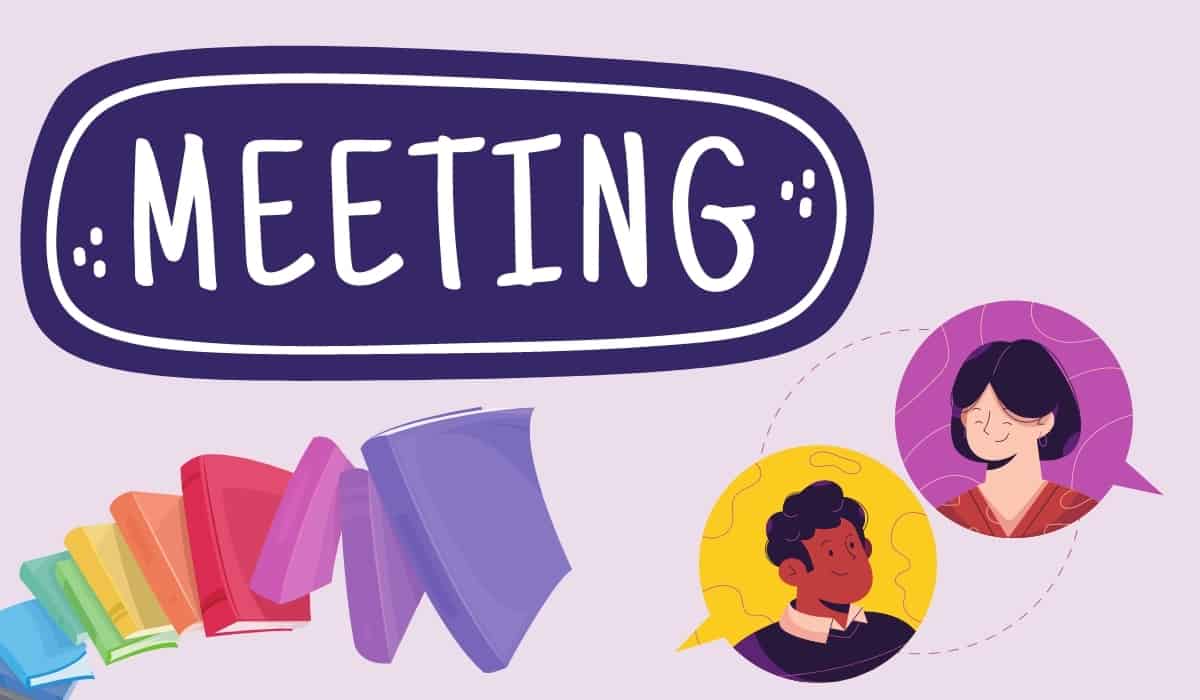 When it comes to meeting frequency, it can be tempting to try to meet up often at first. You're excited and can't wait to plow through books and debrief with your buddies. But in reality, no one likes being pressured to finish a book quickly, and life often gets in the way of reading time.
As a general rule of thumb, meetings should be at least one month apart. However, you might decide to go for longer between meetups, especially if you're reading a particularly epic book.
#5. Decide How Often You'll Meet
When it comes to locations, there are a few important things to consider. If it's just you and your close pals, then you might want to meet in your own house or apartment, or perhaps work on a rotating system where everyone takes a turn to host.
But if you're a larger group and people don't know each other yet, a neutral public space like a library, community center, café, or bar might be better suited.
And don't forget, you can always take your book club online. You can host video chat versions of your meetings and even discuss the book in a private social media space between meetings too.
Check out these other great posts!