Joel Rosenberg is an American-Israeli communications strategist who became a bestselling author.
He spent much of his early life working in politics and running his own elite consultancy business. And at one point, he even served as a political campaign advisor for presidential candidate Steve Forbes.
And so it makes sense that Rosenberg has an impressive array of powerful, famous fans, including former US president George W Bush.
Joel Rosenberg Books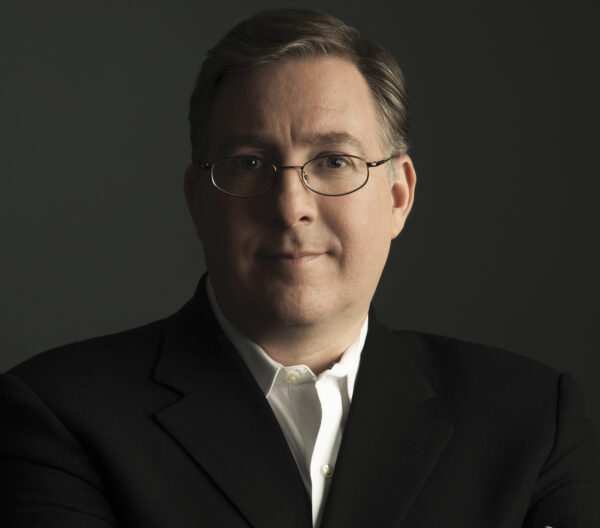 Joel Rosenberg has written multiple political thrillers centering around international terrorism and war. And, as a born-again Christian, he's also penned several novels that incorporate ancient Biblical prophecies.
This fascinating author began his fiction career in 2002, and his work has earned him numerous accolades over the years, including the Gold Medallion Book Award.
Plus, he's used his extensive knowledge of Middle Eastern affairs and international politics to pen several famous non-fiction works.
The Complete List of Joel Rosenberg Books in Order
In this post, I'll list every book by Joel Rosenberg, including his bestselling fiction and non-fiction books. Plus, I'll provide a summary of each to help you decide where to begin your Joel Rosenberg reading adventure.
| Sr. No. | Title | Publication Date | Print Length | Publisher | Where to Buy |
| --- | --- | --- | --- | --- | --- |
| 1 | The Last Jihad | December 1, 2002 | 352 pages | Forge / Tom Doherty Associates | Amazon |
| 2 | The Last Days | October 21, 2003 | 336 pages | Forge Books | Amazon |
| 3 | The Twelfth Imam | October 19, 2010 | 512 pages | Tyndale House Publishers | Amazon |
| 4 | The Tehran Initiative | October 18, 2011 | 480 pages | Tyndale House Publishers, Inc. | Amazon |
| 5 | The Third Target | January 6, 2015 | 448 pages | Tyndale House Publishers, Inc. | Amazon |
| 6 | The First Hostage | December 29, 2015 | 448 pages | Tyndale House Publishers | Amazon |
| 7 | The Kremlin Conspiracy | March 6, 2018 | 480 pages | Tyndale House Publishers | Amazon |
| 8 | The Persian Gamble | March 12, 2019 | 448 pages | Tyndale House Publishers | Amazon |
| 9 | The Auschwitz Escape | March 18, 2014 | 480 pages | Tyndale House Publishers, Inc. | Amazon |
| 10 | Epicenter | September 1, 2006 | 336 pages | Tyndale House Publishers, Inc. | Amazon |
The Last Jihad Books
This thrilling fiction series follows senior White House advisors Jon Bennett and Erin McCoy as they work on dangerous counterterrorism missions across the Middle East.
To get the most out of the series, it's best to read these books in the order they were published, listed below.
1. The Last Jihad (2002)
Saddam Hussein launched an attack on the president of the United States. And now, the infamous Butcher of Baghdad is threatening to deploy the nukes. Meanwhile, Iraqui terrorists are swarming Paris, London, and Riyadh.
The only hope for the Western World is high-flying Wall Street strategist, White House advisor Jon Bennett, and his CIA partner, Erin McCoy.
2. The Last Days (2003)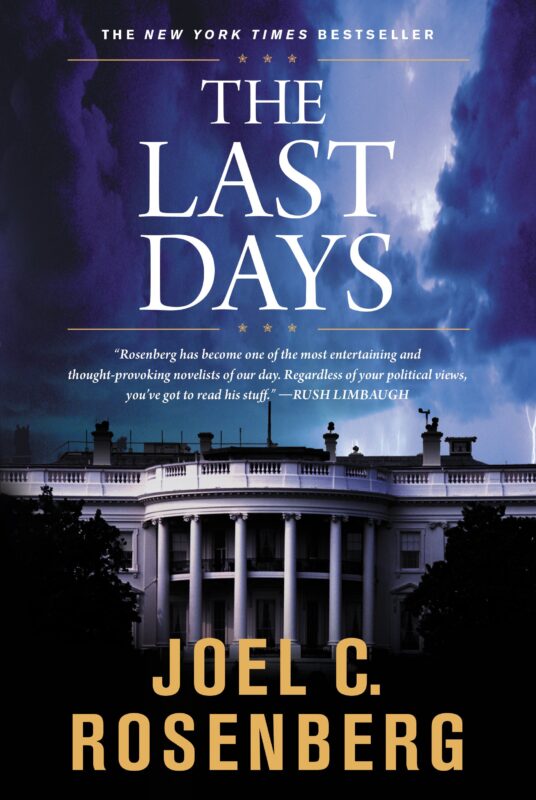 Jon Bennett, Erin McCoy, and the US Secretary of State have touched down in the Middle East.
Baghdad has been devastated, and Osama bin Laden and Saddam Hussein are dead. And now, this determined trio is meeting with Palestinian leader Yasser Arafat to enact what they hope will be a historic peace treaty.
But there's plenty at stake. As the future safety of the world hangs in the balance, the international media is following their every move.
3. The Ezekiel Option (2005)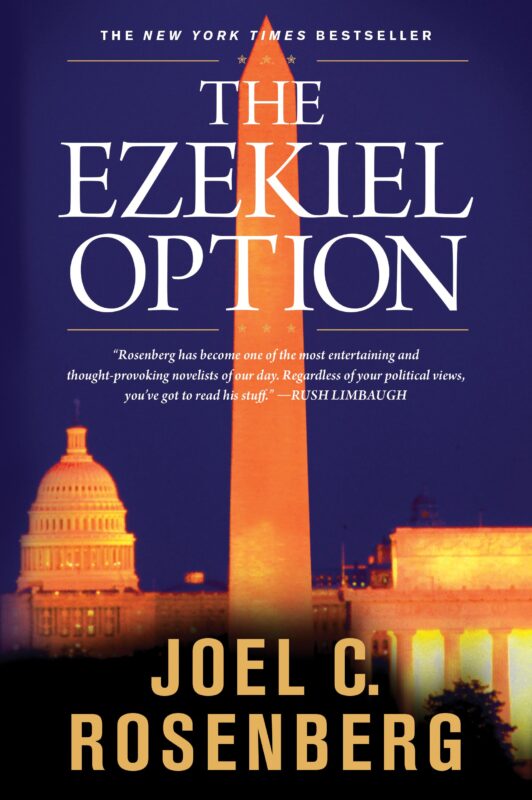 Yasser Arafat is dead, and now, the president of the United States is determined to bring democracy and freedom throughout the Middle East.
But a new, potentially more sinister threat is looming. Iran is assembling nuclear weapons, and over in Russia, a new dictator is making his rise to power.
And Jon Bennett and Erin McCoy know that if they don't act fast, the world could be rushing towards an apocalyptic catastrophe of biblical proportions.
4. The Copper Scroll (2006)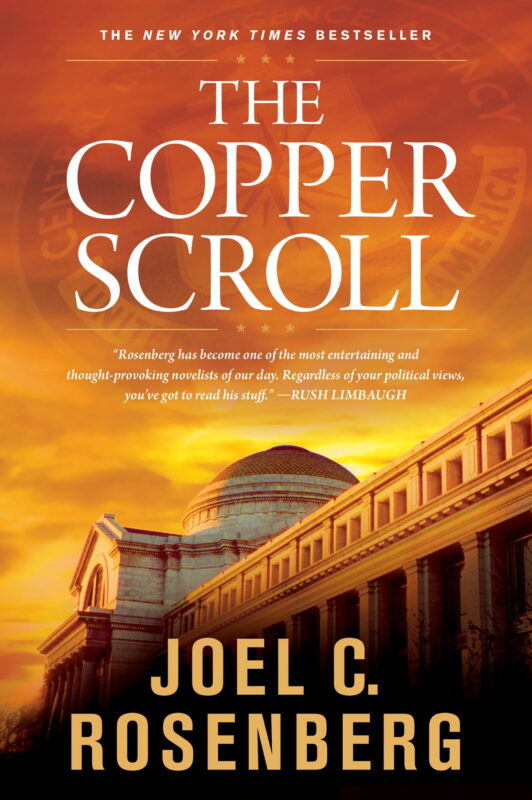 In 1956, the world was stunned by the discovery of a dead sea scroll unlike any found before. The Copper Scroll contained secrets of an immense wealth of treasure buried deep inside the hills of Jerusalem.
Many scholars have since speculated that the Copper Scroll could lead to the long-awaited discovery of the treasures of the Second Temple and provide the catalyst for building the Third Jewish Temple.
Yet despite the efforts of international experts, nobody has been able to break the scroll's code.
But now, fifty years later, Israel is on the brink of rebuilding its sacred Temple, and their actions could jeopardize the safety of millions of people around the world.
And so, White House advisors Jon Bennett and Erin McCoy are plunged into an ancient mystery. And if they don't solve it fast, there's an unimaginable war on the horizon.
5. Dead Heat (2008)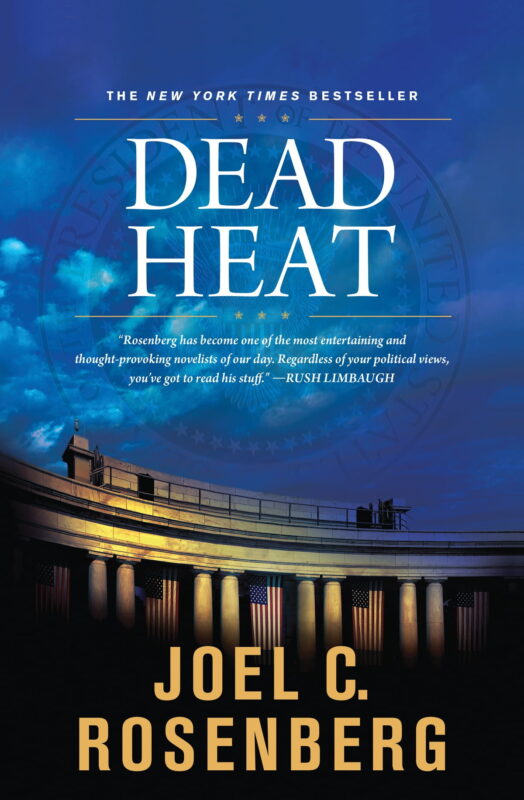 A global war is brewing. A new dictator has taken the stage in Iraq, China is encroaching upon Taiwan, and the North Korean army is pointing its missiles to the south. Meanwhile, Israel is frantically constructing the Third Temple.
And back in the United States, the most intense and heated presidential election in history is underway.
Then the Secret Service receives a piece of terrifying intel. A terrorist group is plotting the assassination of one of the leading candidates, and it's down to John Bennet and Erin McCoy to stop them in their tracks.
The David Shirazi Books
This suspenseful mystery thriller series follows CIA agent David Shirazi as he carries out dangerous secret missions to protect America from some of the world's deadliest terrorists.
To get the most out of the series, it's best to read these books in the order they were published, listed below.
1. The Twelfth Imam (2010)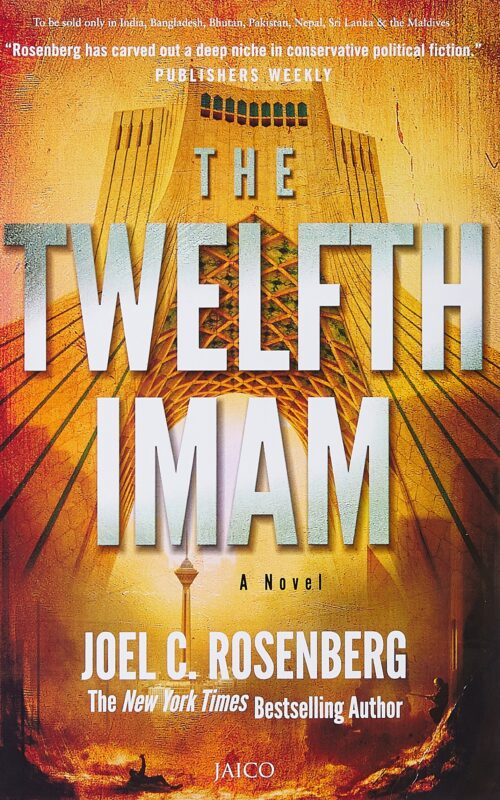 As the president of Iran threatens to take out Israel and the United States, global tensions are at an all-time high.
Israel is pushing for preemptive strikes, but the US is determined to negotiate, afraid to fan the flames of war.
But America has another card up its sleeve; CIA agent David Shirazi. Shirazi is sent to Iran on a covert mission to bring an end to the country's nuclear weapons program by any means necessary.
Yet amid the chaos, a mysterious religious man is boldly claiming to be the Twelfth Imam, the Islamic Messiah, and rumors of his miracles are circulating around the globe.
2. The Tehran Initiative (2011)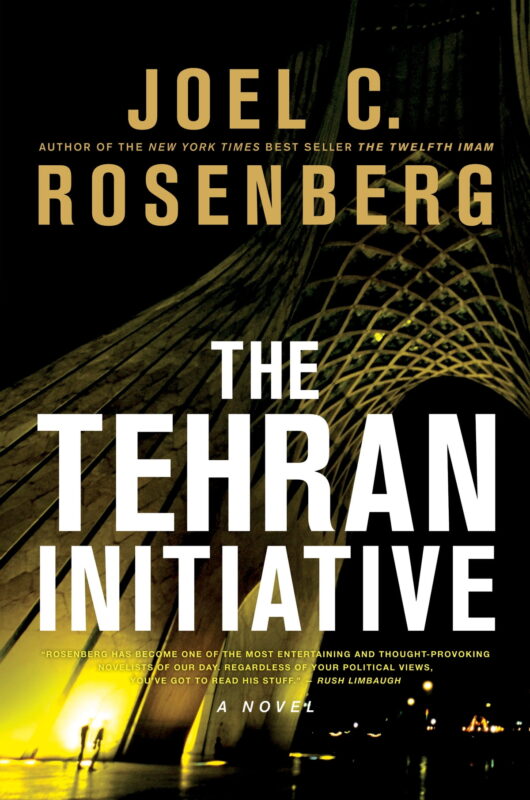 The world's future hangs in the balance as Iran conducts its first atomic weapons test, and an apocalyptic war creeps ever closer.
Meanwhile, the so-called Twelfth Imam is gaining a global following. Millions of Muslims are convinced he's the real deal, and Iran is well and truly under his spell.
Israel fears the arrival of a perceived Islamic Messiah will push leaders in Tehran to launch their nuclear attack. And America fears that Jerusalem will make a preemptive strike.
Either option is unthinkable, so the president of the US sends CIA agent David Shirazi to Iran to sabotage their weapons before all hell breaks loose.
3. Damascus Countdown (2013)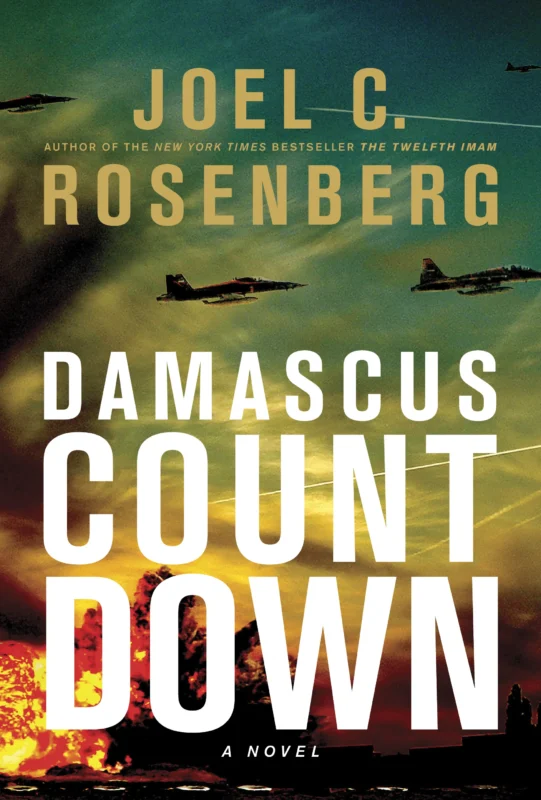 Israel has taken out six of Iran's nuclear warheads and destroyed all their nuclear sites. And now, The Twelfth Imam is hell-bent on retaliation.
And in an unprecedented move, the US President is threatening to join the UN in condemning the Jewish state's attacks.
Meanwhile, David Shirazi is on the ground in Iran, infiltrating the regime and intercepting crucial intelligence. Iran appears to have two remaining warheads at its disposal, and they're gearing up to use them.
And so now, David and his team must find Iran's remaining nukes and destroy them before it's too late.
The J. B. Collins Books
This gripping action and adventure trilogy center around respected New York Times foreign correspondent J.B. Collins.
Collins's work takes him to the heart of global politics and sees him come face-to-face with some of the most dangerous secret organizations in the Middle East.
To get the most out of the series, it's best to read these books in the order they were published, listed below.
1. The Third Target (2015)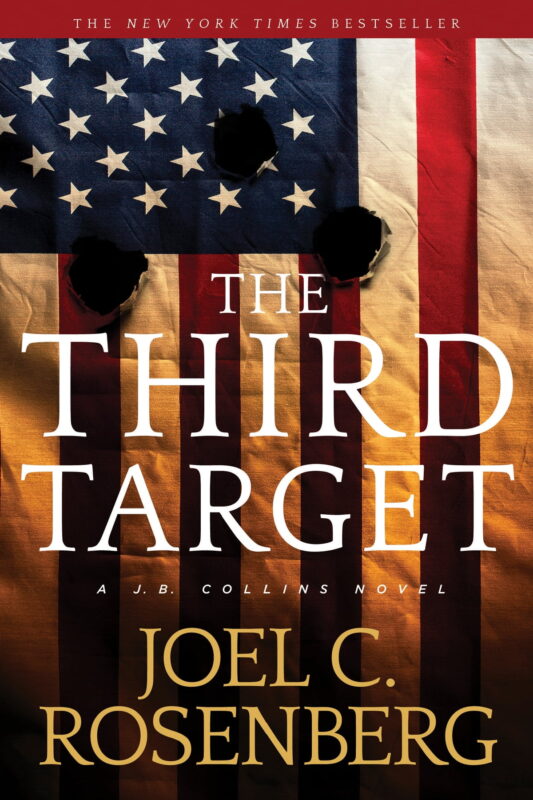 J. B. Collins has heard rumors that ISIS has its hands on a chemical weapons cache inside Syria. And so, he embarks on a mission to pursue the story and uncover the truth.
Is there any merit to these claims? And if there is, who is ISIS planning to strike? Their list of enemies is long, and Collins must figure out their intentions before untold horrors unfold across the world.
2. The First Hostage (2015)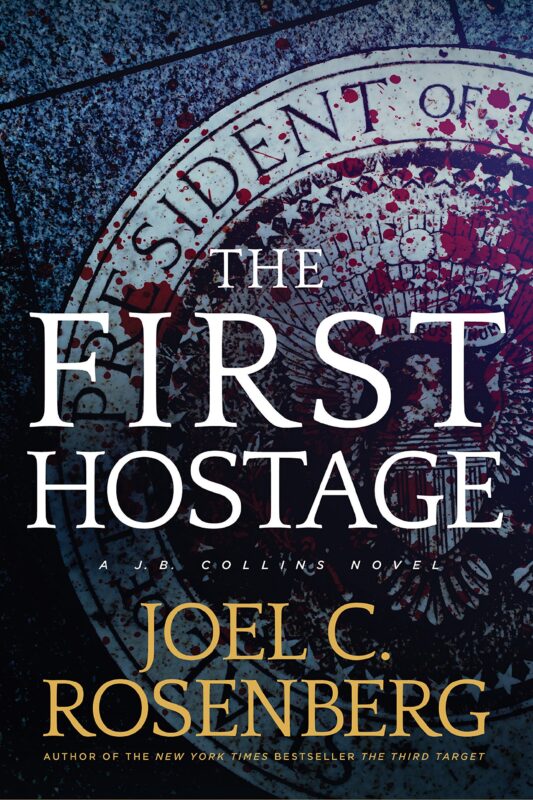 The Islamic State has kidnapped the most valuable hostage in history: the United States president. And it's down to award-winning journalist J. B. Collins to break the news to the world.
But that's not all; the King of Jordan is fighting for his life after a devastating ISIS attack, leaving Israeli and Palestinian leaders in critical condition. Now, any hopes for a peaceful resolution seem dashed.
To make matters worse, the Secret Service is blaming Collins and his reporting for the devastation in Jordan. But Collins knows the truth and knows that ISIS still has chemical weapons.
But can he convince the FBI before it's too late?
3. Without Warning (2017)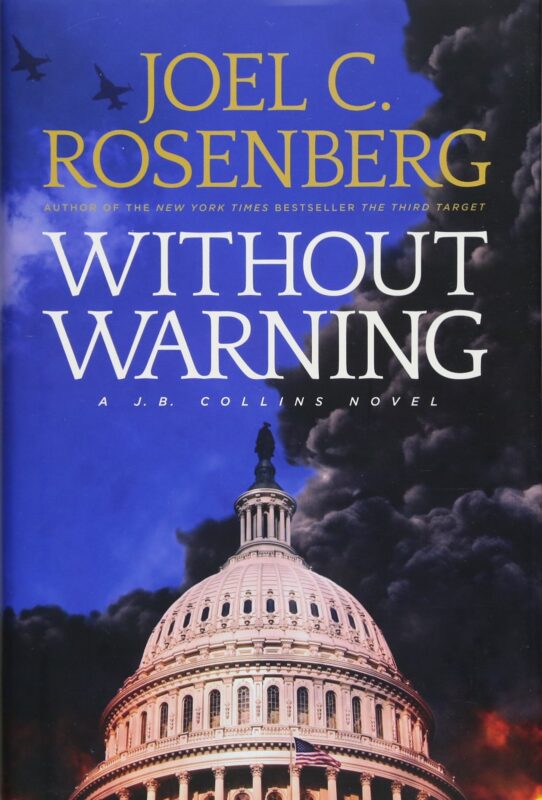 The president is convinced that the US is on the brink of destroying ISIS, and he's preparing a victorious State of the Union address.
But foreign correspondent J. B. Collins knows the president is wrong. He fears an attack on American soil is imminent, and if the president doesn't send his men to track down the ISIS leader, countless American lives could be lost.
But can he convince the commander-in-chief that he's right before their enemies strike?
The Marcus Ryker Books
These edge-of-your-seat political thrillers follow a decorated former U.S Marine and Secret Service agent who uses his skills to take out some of America's most dangerous enemies.
To get the most out of the series, it's best to read these books in the order they were published, listed below.
1. The Kremlin Conspiracy (2018)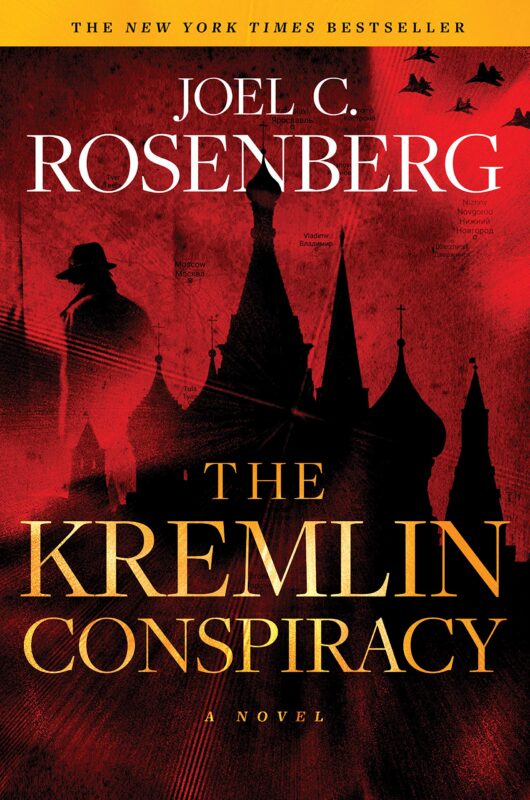 A terrifying new threat is emerging in Russia. A czar is rising to power, and the Kremlin's leader is silencing his opposition while he plots a deadly military strike that could bring on a third world war.
But the US president is distracted by events in North Korea and Iran, so it falls to former Secret Service agent, Marcus Ryker, to do whatever it takes to save his nation from attack.
2. The Persian Gamble (2019)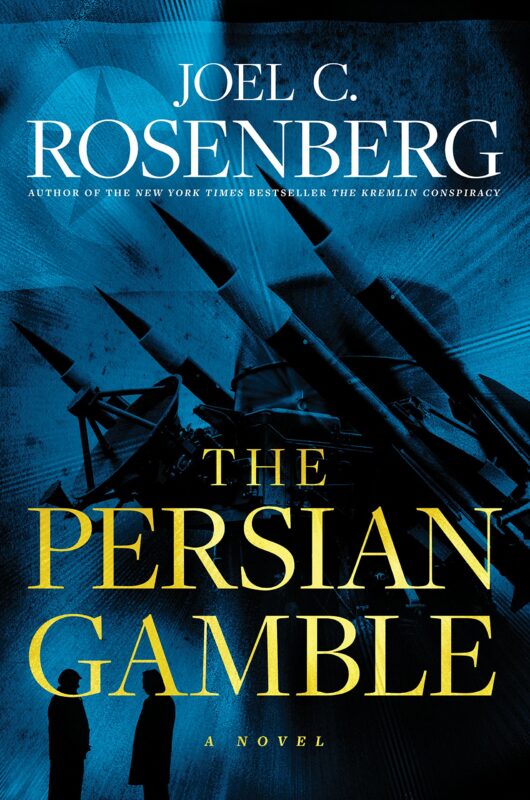 Marcus Ryker's plane has been shot down in enemy territory, and now, he must evade capture by Russian forces.
But that's not the only challenge he faces. Somehow, he must convince the US president to grant safe harbor to the infamous Russian double agent, Oleg Kraskin, who is responsible for global chaos. But he's also the man who can help put a stop to it.
And so, with the safety of the entire world at stake, Marcus agrees to return to his work as an international secret agent and track down the world's deadliest weapons before they fall into the wrong hands.
3. The Jerusalem Assassin (2020)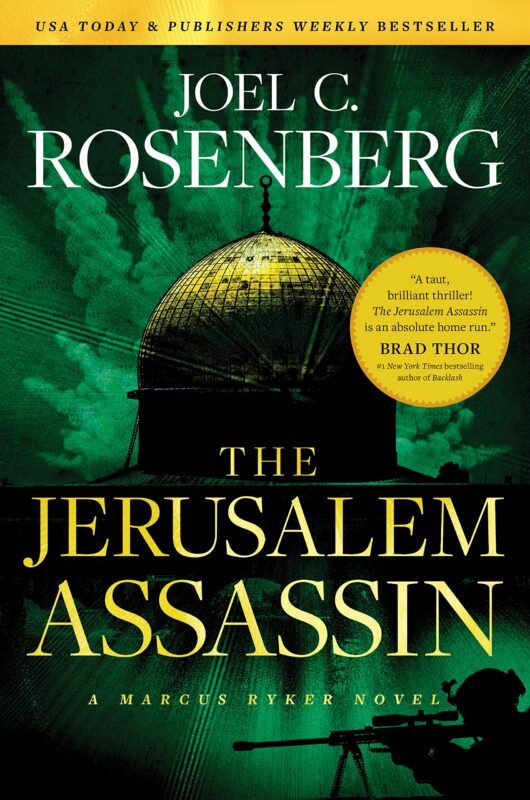 The president is gearing up to announce a historic peace plan from Jerusalem's Temple Mount.
But Marcus Ryker knows how a killer's mind works and that an international peace summit is perfect for pulling off an assassination. And when senior US officials begin to drop, his fears are confirmed.
So, Ryker and his team are drafted to hunt down the killers. But he soon unearths a more sinister plot to assassinate the American president, blow apart peace talks, and seize control of the Muslim world.
So now, it's a race against time for Ryker to stop the plans already set in motion. And he has just 48 hours to pull it off.
4. The Beirut Protocol (2021)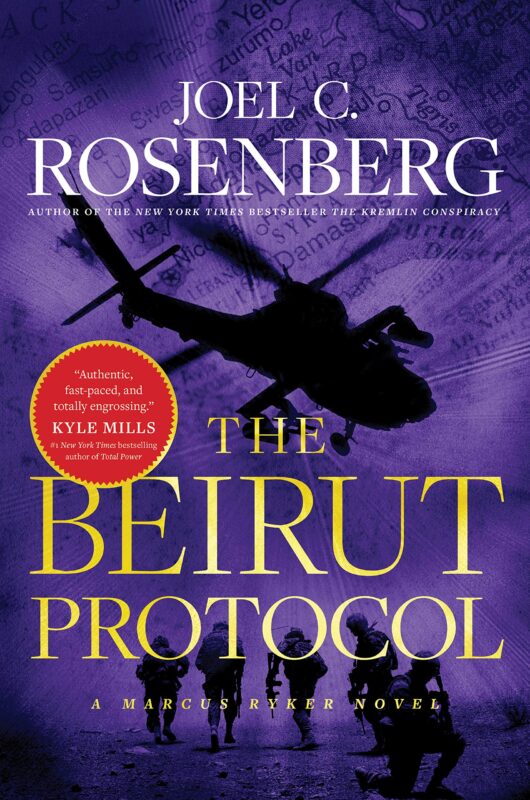 A historic peace treaty between Saudi Arabia and Israel is almost complete, and the US secretary of state is making his way to the Middle East to seal the deal.
But as preparation for the secretary's arrival gets underway, Ryker and his colleagues are ambushed by the Hezbollah militant group along the border between Israel and Lebanon, and all hell breaks loose.
Ryder knows that when Hezbollah realizes the value of their hostages, there's no way they'll be released. Instead, they'll face their execution, which will be televised live on Iranian TV.
Standalone Novel
In his only standalone novel, Joel Rosenberg takes us back to the early days of World War II.
1. The Auschwitz Escape (2014)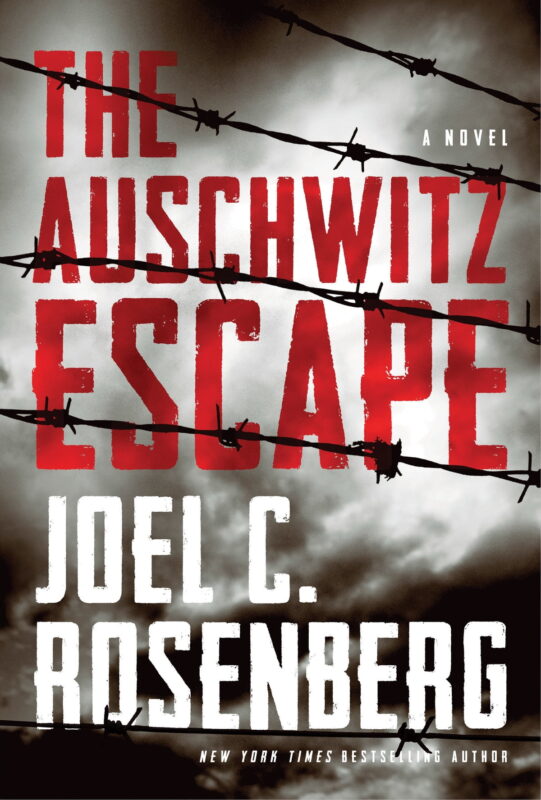 Jacob Weisz is forced to flee the home he loves in Germany as the Nazis gain traction across Europe.
Fearing for his life, he escapes to Belgium, where he joins an underground resistance group. But when a brave rescue mission is foiled, Jacob is captured and sent to Auschwitz.
But there, in the desolate labor camp, he joins forces with an assistant pastor, and together, they must enact a plan to escape. They know only one thing; they must tell the world about the horrors unfolding in Poland before it's too late.
Non-Fiction Books
Alongside his fiction novels, Joel Rosenberg has penned several bestselling non-fiction titles. Here they are in the order they were published.
1. Epicenter (2006)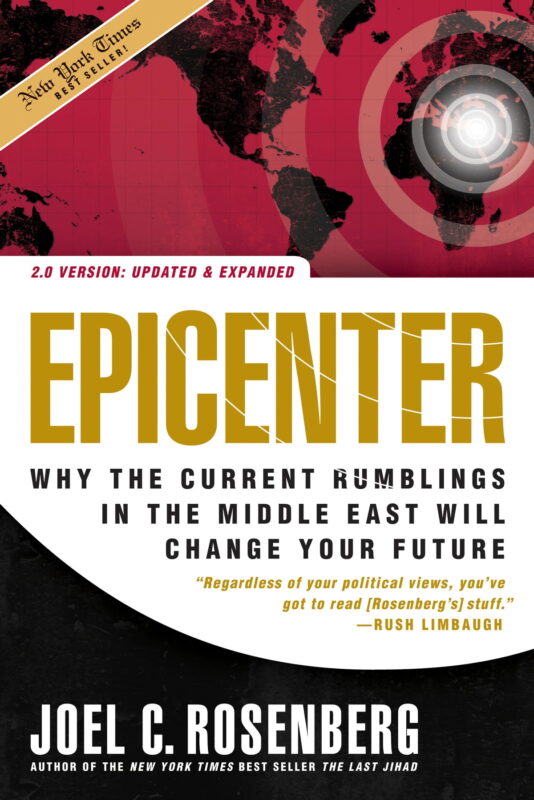 This groundbreaking book takes us on a journey through ancient prophecies to the modern day to examine how the events unfolding in the Middle East may shape all of our futures.
2. Inside the Revolution (2009)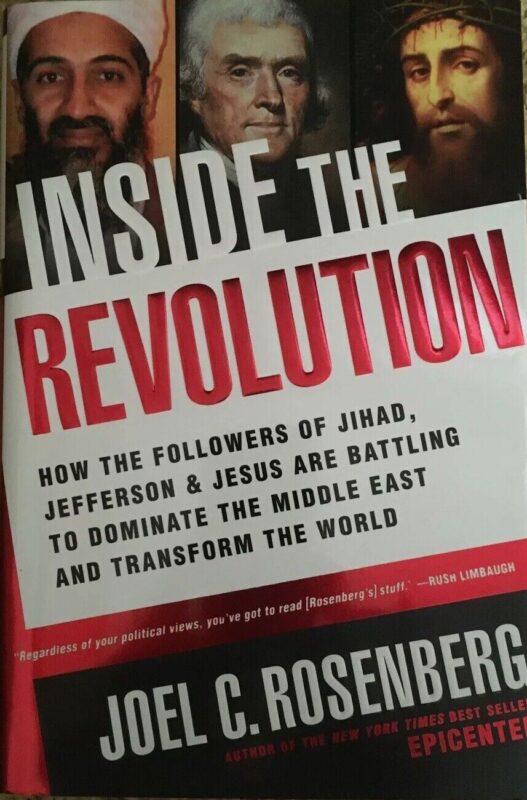 This fascinating insight into the leaders of the Middle East gives readers a deeper understanding of the events of recent history through the lens of politics and Biblical scripture.
3. Epicenter Study Guide (2009)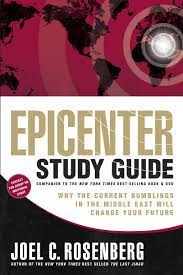 Readers of Epicenter will gain a deeper understanding of the events happening worldwide, as told in Rosenberg's bestselling 2006 book. This is the perfect workbook companion for individual and group study, with each chapter correlating to the chapters in Epicenter.
4. Inside the Revival (2010)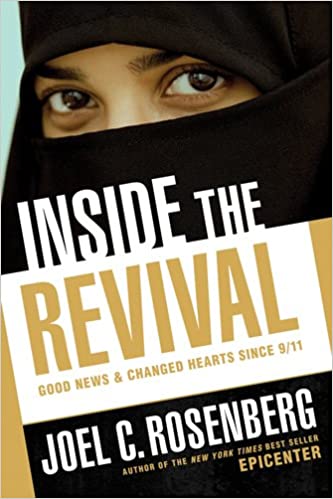 This booklet companion to Inside the Revolution shares what Rosenberg believes to be God's open invitation to Muslims worldwide to share in the love of Christ.
5. The Invested Life (2012)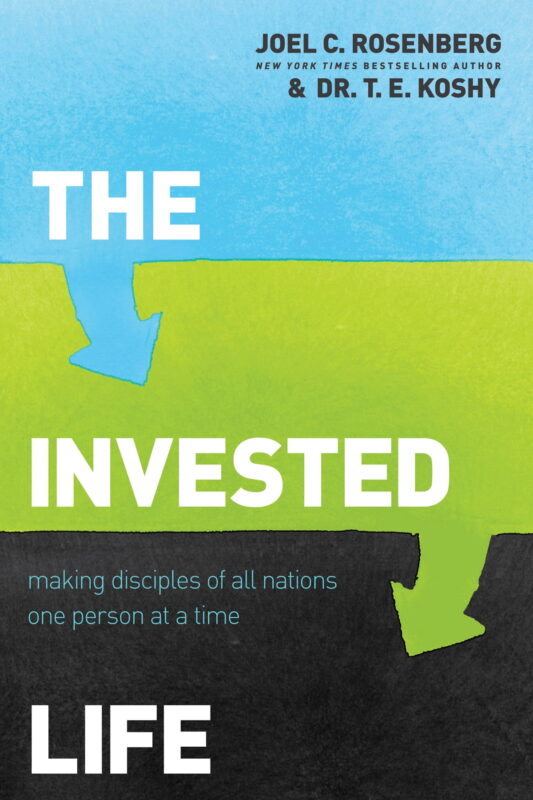 The Invested Life is a how-to guide for Christians on sharing their faith, and the good news of Jesus Christ, with others.
6. Israel at War (2012)
Israel at War explores the crisis in the Middle East and asks, are we past the point of no return? And is the next world war imminent?
Using his extensive knowledge of international political affairs, Rosenberg examines the facts and gives his predictions for the future.
Conclusion
Joel Rosenberg is a fascinating author whose life is as interesting as the fiction he writes. So, if you've never read his work before, I'd recommend you try it.
Are you already a Joel Rosenberg fan? If so, what's your favorite book? Let me know in the comments below!