If you love seductive and suspenseful vampire stories, you won't want to miss Laurell K Hamilton's Anita Blake: Vampire Hunter series.
These popular urban fantasy novels follow professional monster exterminator and supernatural consultant, Anita, as she solves dark paranormal mysteries on the gritty streets of St. Louis.
But unlike the real St Louis, this is a parallel universe where vampires live alongside regular people. Everyone knows they exist, and since the landmark Supreme Court ruling granted them equal rights, the majority of the public no longer fears them.
But Anita knows better; she's seen the devastation that vampires can cause, and so, at the start of the series, she's determined to exterminate them.
Yet, as she delves deeper into the shadowy underworld of her city, she discovers that not all vampires are created equal. Some not only suck your blood; they also steal your heart.
The Anita Blake: Vampire Hunter Books in Reading Order
IMAGE
PRODUCT
FEATURES
PRICE
Guilty Pleasures (1993)
• Print length: 320 pages
• Publication date: August 3, 2004

Check Price

The Laughing Corpse (1994)
• Print length: 320 pages
• Publication date: December 2, 2003

Check Price

Circus of the Damned (1995)
• Print length: 320 pages
• Publication date: April 6, 2004

Check Price

The Lunatic Café (1996)
• Print length: 352 pages
• Publication date: March 1, 2005

Check Price

Bloody Bones (1996)
• Print length: 336 pages
• Publication date: August 5, 2008

Check Price

The Killing Dance (1997)
• Print length: 368 pages
• Publication date: April 4, 2006

Check Price

Burnt Offerings (1998)
• Print length: 384 pages
• Publication date: December 4, 2007

Check Price

Blue Moon (1998)
• Print length: 371 pages
• Publication date: December 2, 2008

Check Price

Obsidian Butterfly (2000)
• Print length: 386 pages
• Publication date: January 1, 2010

Check Price

Narcissus in Chains (2001)
• Print length: 432 pages
• Publication date: October 1, 2001

Check Price
There are twenty-eight novels in the Anita Blake series so far, and book twenty-nine is due to hit the shelves early next year.
Below, I'll list each of Anita Blake books in order of reading, from the 1993 series debut to the latest upcoming release.
Each book tells a new tale, but many of the main characters are developed throughout the series, and the overarching plot links each story together. So, with that in mind, it's best to read these books in the order they were published, listed below.
1. Guilty Pleasures (1993)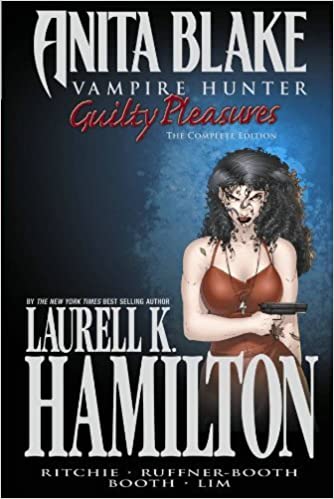 Anita Blake is St. Louis's resident vampire slayer, otherwise known as 'The Executioner.'
Using her powers of necromancy, she has the rare ability to breathe life back into deceased victims and destroy the evil undead.
Although she's small, she's as dangerous as any of her fanged nemeses. But like all powerful heroes and heroines, Anita has a weakness; a yearning attraction to the dark and mysterious vampire, Jean Claude, a creature she's vowed to destroy, no matter what.
2. The Laughing Corpse (1994)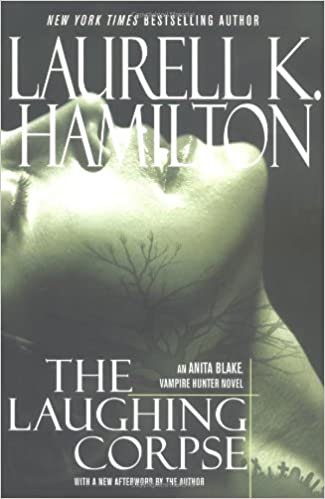 Billionaire Harold Gaynor offers Anita a vast sum of money to raise an ancient zombie from the dead. But when she learns that her deed would come at the cost of human life, she turns him down.
However, it seems that someone else's moral compass isn't quite as strong, and as the body count begins to rise, Antia realizes that Gaynor has found another animator to do his dirty work.
3. Circus of the Damned (1995)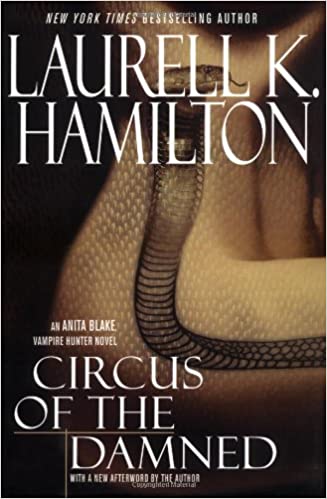 Master vampire Jean Claude wants to stake his claim on Anita, but he's not the only one.
A dangerously dark and brooding new vampire named Alejandro has arrived in town, and he has his own plans for her.
Who will win in this seductive battle of the undead?
4. The Lunatic Café (1996)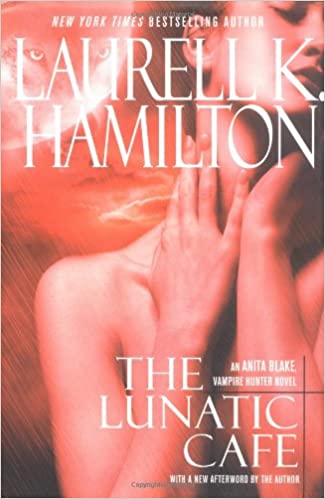 Anita has fallen for some shady characters in her time, but when she starts a relationship with a powerful werewolf pack leader named Richard, she's in more danger than ever before.
Now, she's embroiled in a seductive love triangle that could have deadly consequences.
5. Bloody Bones (1996)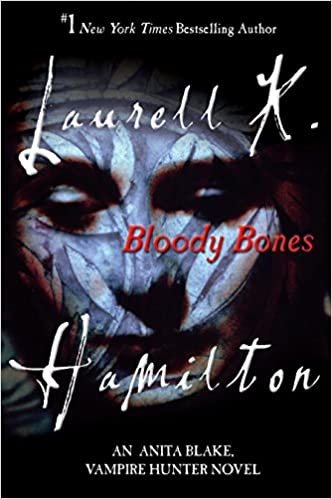 When a small town suffers a string of gruesome murders, the locals call in paranormal expert Anita Blake to find the killer.
But even Anita is stumped by the macabre crimes. Luckily, she has the deadly vampire master Jean Claude by her side to help her solve the case.
6. The Killing Dance (1997)
There's a ransom on Anita Blake's head, and whichever hit man can bump her off first will receive half a million dollars reward.
And so, she's left with no choice but to seek protection from the two most dangerously alluring men in her life; master vampire Jean Claude and the alpha werewolf Richard.
7. Burnt Offerings (1998)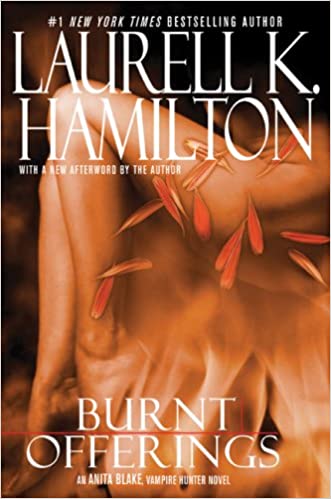 Anita always vowed to keep her sex life and her career separate. After all, "you can't trust anyone who sleeps with the monsters."
But here she is, sharing a bed with the master vampire she once swore she would kill.
And now, Jean Claude and his vampire league are in trouble, and they need Anita to switch sides and fight for their cause.
8. Blue Moon (1998)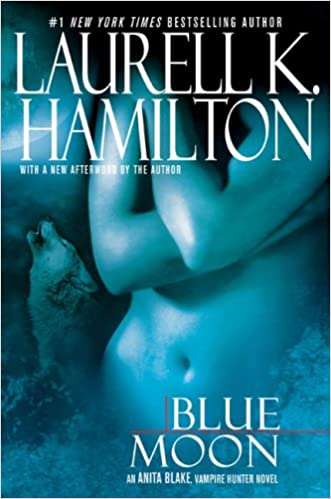 When Anita's ex, Richard, is jailed for assaulting a female, she knows without a shadow of a doubt he's been framed.
The werewolf leader is guilty of many things, but he'd never hurt a woman, so she immediately springs into action to help him clear his name.
But a full moon is just a few days away, and if Anita doesn't get Richard out of jail fast, the consequences could be deadly.
9. Obsidian Butterfly (2000)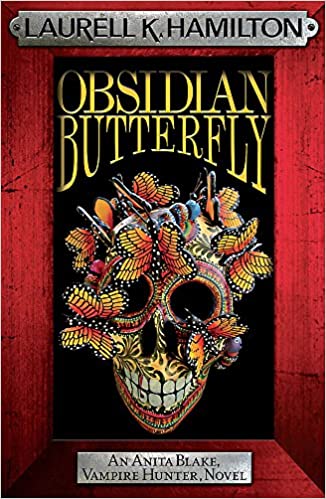 The dangerous and mysterious Edward is Anita's fellow monster assassin, but unlike her, he refuses to play by the rules.
And now, he needs Anita's help to solve a case. She owes him big time, so she reluctantly joins him on a potentially lethal mission in New Mexico that could turn out to be her last.
10. Narcissus in Chains (2001)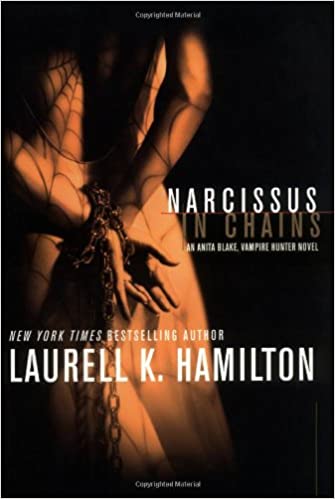 When a wereleopard is abducted from a seedy St Louis nightclub, Anita knows the lycanthropes are in trouble.
But to save the shapeshifters, she's going to need some help. And so, she calls in a favour from her dangerous lover, the master vampire of the city, Jean Claude.
11. Cerulean Sins (2003)
When Leo Harlan asks Anita Blake to raise his long-buried ancestor from the grave, it sounds like a perfectly reasonable request. After all, reanimating the dead is her specialty.
But something about Leo doesn't seem right, and this particular ancient corpse holds a dark and terrible secret that is best left undisturbed.
12. Incubus Dreams (2004)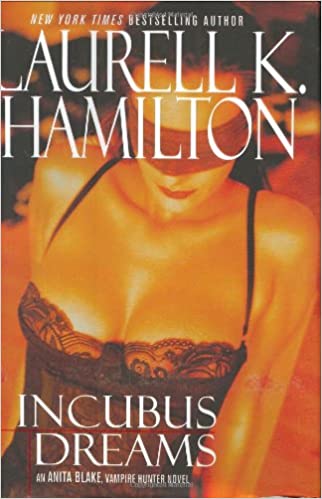 Anita's life couldn't possibly get more complicated, at least, that's what she thought. But then she's called in to solve a case that will challenge her, unlike ever before.
A vicious vampire is on the loose, and he's killing strippers across the city. With allegiances on both sides, who will she choose in the battle of the living and the undead?
13. Micah (2006)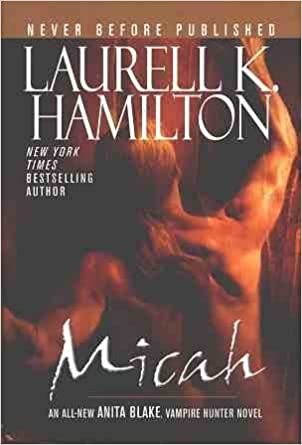 The feds need Anita's help to reanimate a deceased witness who could hold the key to solving a terrible crime. And so she heads to Philadelphia to get the job done.
Alongside her is her dangerously seductive werewolf lover, Micah. But this is their first time alone together, and now, she's starting to wonder if her innermost fears are about to come true.
14. Danse Macabre (2006)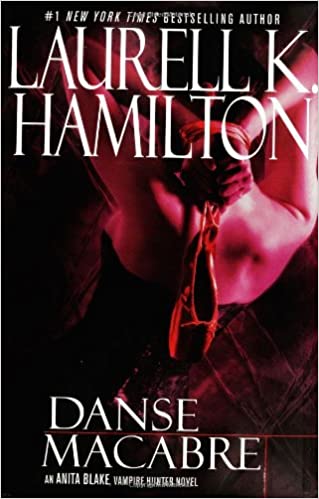 Anita is facing an earthly dilemma; she's pregnant, and to make matters worse, she's unsure who the father is.
Could it be a fearsome werewolf, a master vampire, or an entirely different kind of monster? One thing is for sure, Anita's deadly supernatural world is no place for a child.
15. The Harlequin (2007)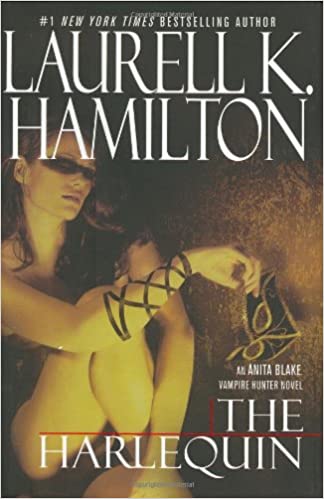 Anita's ongoing love triangle between master vampire Jean Claude and werewolf leader Richard has caught the attention of the Harlequin, a group of creatures so terrifying that even the most formidable vampires dare not speak their name.
Now, they've made contact, and everyone knows that when the Harlequin calls, death is not far behind.
16. Blood Noir (2007)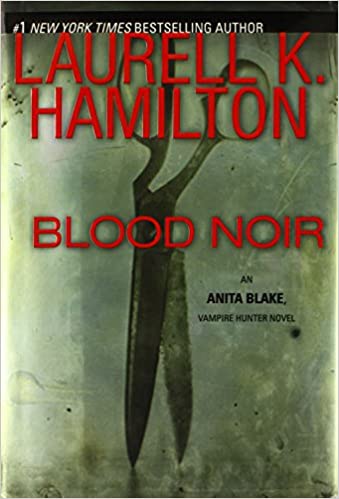 Anita's werewolf friend and occasional lover, Jason, has a favor to ask. His estranged father is on his deathbed, and he needs Anita to help him say goodbye.
But there's a dark threat looming on the horizon; the legendary mother of the vampires, Marmee Noir, is back, and she's tracking Anita down.
17. Skin Trade (2009)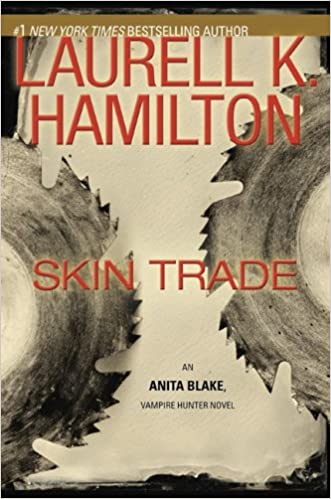 When Anita receives a human head in the mail, she knows exactly what the gruesome signal means.
And so, she heads to Las Vegas to stop a brutal killing spree that has already left several federal officers dead.
But the situation is about to turn even more lethal as she comes head to head with the city's infamous and ruthless were-tigers.
18. Flirt (2009)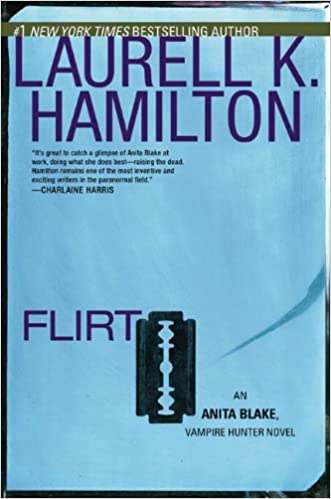 When grieving widower Tony Bennington asks Anita to reanimate his deceased wife, she faces a heart breaking decision.
She knows that her powers of necromancy can only go so far. Raising Mrs. Bennington won't bring back this grieving man's lovely wife. At least, not for long.
But can she convince Tony to let sleeping corpses lie?
19. Bullet (2010)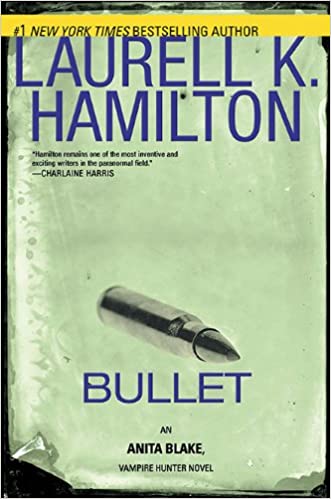 Anita Blake has returned to St Louis, and this time, she's determined to live a normal life, at least as normal as possible for an assassin of the undead.
But as she begins to settle down, a sinister memory from her past turns up to haunt her. The Mother of All Darkness is back. And now, she wants something from Anita, and she's determined to make it hers, whatever it takes.
20. Hit List (2011)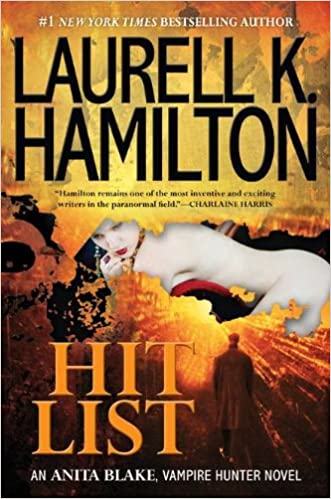 After a brutal spate of gruesome murders in the Pacific Northwest, the police are left searching for answers. Suspecting supernatural forces are at work, they call on Anita and her fellow monster slayer Edward to catch the killer.
But the Mother of All Darkness is still on the loose, and Edward begins to wonder if this murder spree is nothing but a cleverly placed trap to lure Anita in.
21. Kiss the Dead (2012)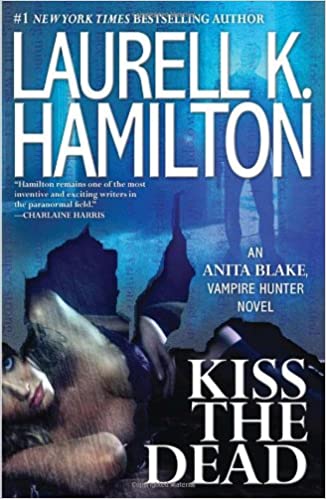 When a teenage girl is abducted by vampires, Anita is drafted in to find her. But when she does, she discovers more than just a single innocent victim.
A whole group of ordinary folks, from grandmothers to young children and everyone in between, have been bitten by the vampire master, and they'll do anything, even die, before they serve him.
22. Affliction (2013)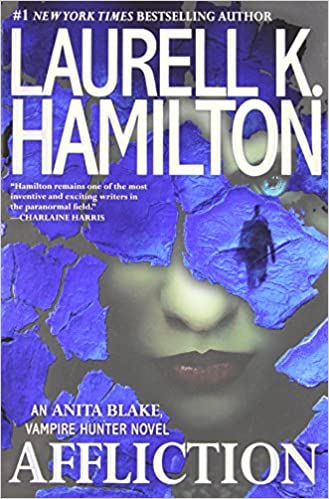 Micah's estranged father is gravely ill after a mysterious zombie bite. Usually, these kinds of wounds do nothing but cause pain, but this time, it's different; his body is rotting from the outside in.
And to make matters worse, the zombies responsible appear to be immortal. Even when they're shot to pieces, they can reassemble their gruesome flesh and continue their deadly rampage.
This is unlike anything Anita has ever seen before, and if the contagion continues to spread, the fate of the entire human race is at stake.
23. Jason (2014)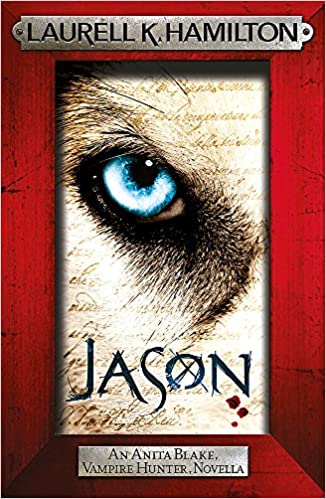 Jason Schuyler is Anita's best friend with benefits. The love of his life is J.J, a beautiful and successful ballet dancer, and she's equally crazy about Jason.
But recently, their open relationship has become strained. While J.J is content to sleep with others to fulfil her varying sexual needs, Jason would rather she provide them all. And so, he asks Anita to help him explain his innermost desires.
One thing leads to another, and soon, J.J is on her way into town for a kinky tutorial that none of them will ever forget.
24. Dead Ice (2015)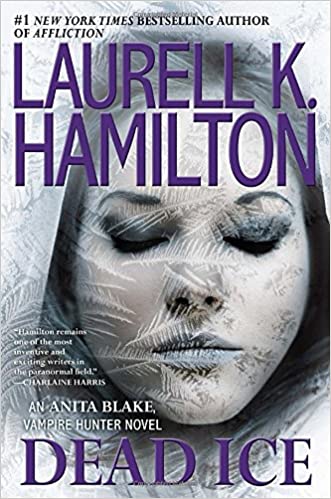 The FBI needs Anita's help to solve a zombie pornography case unlike any other.
The zombies in these adult films aren't your regular kind of walking dead; they have life in their eyes. Could there be living souls trapped inside these rotting corpses? And if so, who is behind this dark voodoo magic? It's up to Anita to find out.
25. Crimson Death (2016)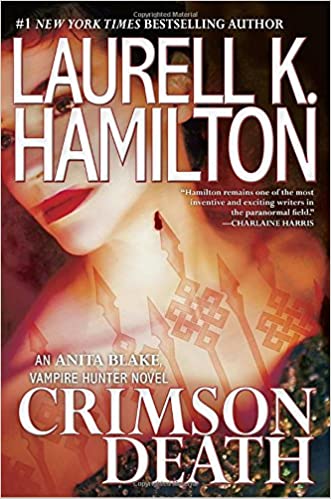 Anita's vampire servant, Damian, is getting weaker and more deranged by the day, and the evil vampire who created him is wreaking havoc across the vampire world.
And so, Anita, Edward, and the long-suffering Damian head straight into the heart of danger to stop the bloodshed before it's too late.
26. Serpentine (2018)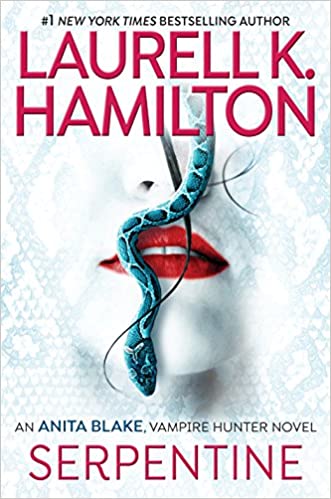 Anita heads to a picturesque Florida island to celebrate her good friend Edward's wedding, but the fun soon turns to terror when she discovers a deadly medusa-like curse that transforms its victims into slithering mounds of serpents.
To make matters worse, her lovers, Micah and Nathaniel, are now prime suspects.
If she's going to clear their names and save the innocent victims of the curse, she'll have to call in a favour with potentially lethal consequences.
27. Sucker Punch (2020)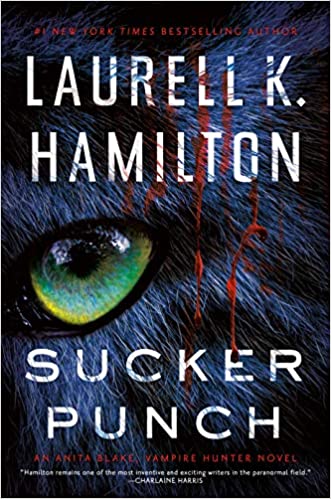 When a young wereleopard is accused of a horrific murder, Anita is drafted in to assess the evidence.
But something about the case doesn't add up, and as the victim's family calls for execution, it's a race against time to prove his innocence before another life is lost.
28. Rafael (2021)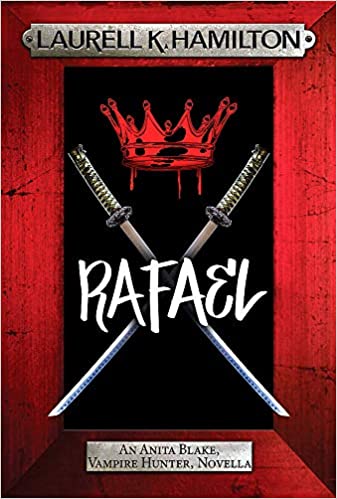 When one of Anita's closest allies faces a challenge to his crown as the king of the wererats, he reaches out to her for help.
But this dangerous opponent is more deadly than any he's ever faced, and if they're going to take him down, they'll have to fight like never before.
29. Smolder (Due to be published in March 2023)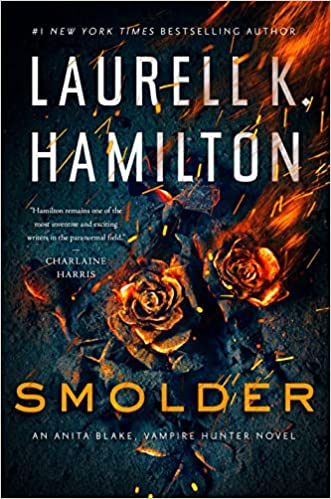 As preparations begin for Anita and Jean Claude's wedding, an uninvited guest arrives in town.
This ancient evil is intent on destroying the very heart of the vampire world. And so, their celebrations are put on hold as they battle to save their loved ones from an enemy more powerful than any they've ever faced before.
Also Read: 9 of the Best Young Adult Vampire Books for Fall
Conclusion
If you're a fan of chilling supernatural stories with an erotic twist, you'll love Laurell K Hamilton's fauth: Vampire Hunter novels.
Have you already read this spine-tingling series? If so, which book is your favourite? Let me know in the comments below!