Books about mental illnesses can help so many people feel less alone. 2023 has been a year of upheaval and intense stress for almost everyone, and escaping into a book has never felt like such a relief.
Sometimes we pick up books to escape from real-world problems. But sometimes we want books to tackle life, raw and unfiltered and sharp, and help us process what we're going through.
Books can help us understand ourselves. And also others.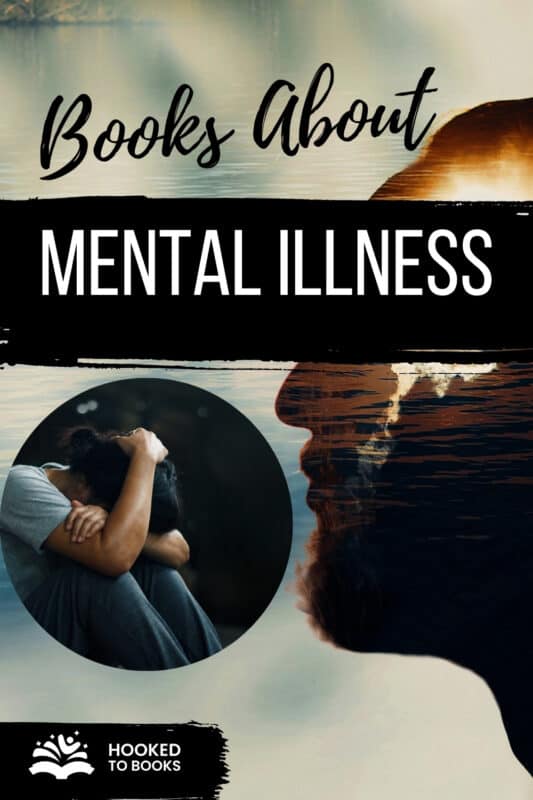 Mental illness is still surrounded by so much stigma. Stereotypes are everywhere and labels are used with confusion instead of accuracy. How often is someone called "pessimistic and lazy" instead of having their struggle with depression acknowledged? It's said that 1 in 4 people are affected by mental illness in their lifetime. No one should have to struggle alone or in silence or behind closed doors.
We need stories that tackle mental health with care and accuracy, with respect, and also transparency. Not sugar-coating the harsh truths, but not leaving us with hearts empty of hope either.
5 Quick Reasons We Need Books About Mental Illness
Everyone deserves to see themselves represented in fiction! People with mental illness too. In books, we deserve to see bipolar dragon riders and soccer players with depression and teens with anxiety.
These books spread awareness and education. Do you know what OCD really is? What life is really like with schizophrenia? Time to do away with stereotypes and read books that are raw and real.
They can provide hope for those going through the same thing. Mental illness is so often isolating. You feel alone, like nobody gets what you're going through. Books can provide this intense feeling of community and understanding. They can also help you process your own feelings and struggles.
If you don't struggle with mental health, these books can give you a chance to walk in someone else's shoes. Learn empathy. Learn to consider what others are going through.
They depict real life. Since so many people struggle with their mental health, these books are just showing the world as it is. Let's not pretend that illnesses don't exist.
10 Best Books About Mental Illness
Time to fill your bookshelf with good books about mental illness to read. I'm including Young Adult books that have been published in 2020. These are fresh and real, vibrant and full of aching. Reading them might just change your life.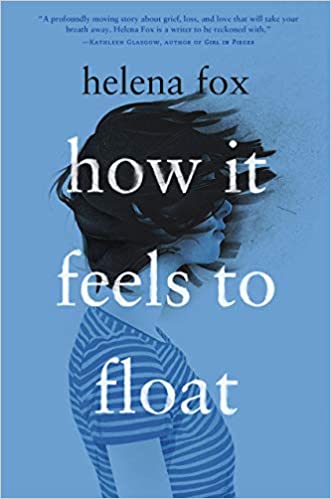 Biz is barely staying afloat as she deals with spiraling mental health in the wake of her father's death. She still talks to him, even though he's not there…or is he?
After making mistakes and nearly losing herself, Biz is going to find answers.
This is such a heart-wrenching story of loss and love, of questioning your sexuality and trying to pin yourself to this chaotic and often dark world.
It's just phenomenal and will leave you thinking. Set in Australia, it's also perfect to pick up for a sliver of Australian life.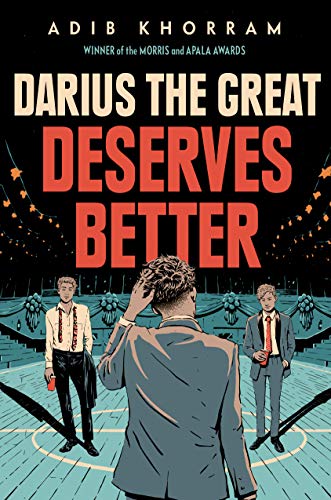 In the sequel to Darius The Great Is Not Okay, Darius is back from his life-changing trip to Iran with his family, and ready to be a new person.
He's on the soccer team, he has an amazing boyfriend, his relationship with his father is much better. But then everything starts to fall apart and Darius doesn't know how to grab at the slipping pieces.
His depression medication makes him vulnerable and teary. Suddenly he wonders if living a life that's "okay" isn't fair on himself. Maybe he deserves better.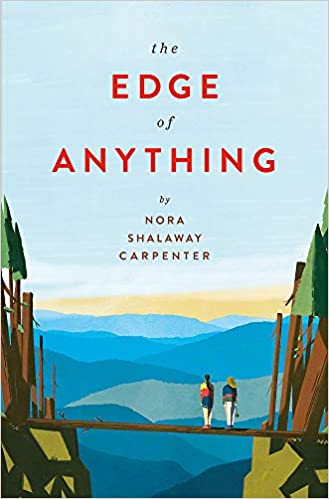 Haunted by her past, Len is certain she's losing her mind. She's a photographer and has OCD, is bullied and lonely. Sage has a heart condition that's threatening to ruin her volleyball career that was meant to shoot her to stardom in college. When both their lives tangle, they develop an odd and wonderful friendship that just might change their lives.
This book is also one of those special and vulnerable novels from and #ownvocies perspective. When an author bares their soul on paper, it gives the book such power.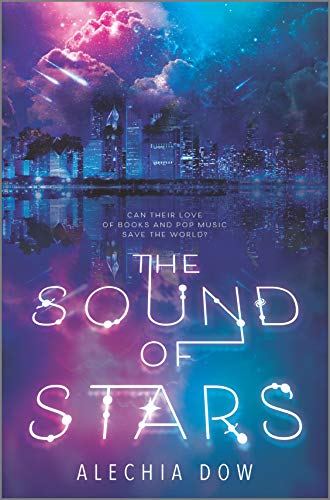 What if the world was ending? This book has the best premise ever, and quite frankly is a gift to this world.
Books and music are illegal in this post-apocalyptic society, but Ellie hoards her secret books until she's discovered by a young alien commander. But get ready for road trips and odd friendships, and a lot of anxiety representation that will resonate with so many readers.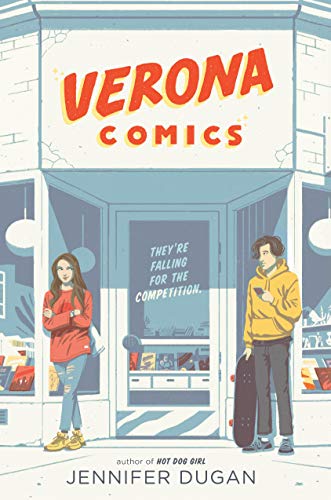 Set in an Indie bookstore, this is about two girls who fall in love admit the chaos of their overbearing families, cellist auditions and, spiraling anxiety.
Jubilee is preparing for the biggest audition of her life, while Ridley can't stop disappointing her parents no matter how hard she tries.
While their relationship blooms slowly and carefully, they decide to keep it a secret so their families won't ruin everything. They desperately want love to conquer all, but love rarely works that way in real life, does it?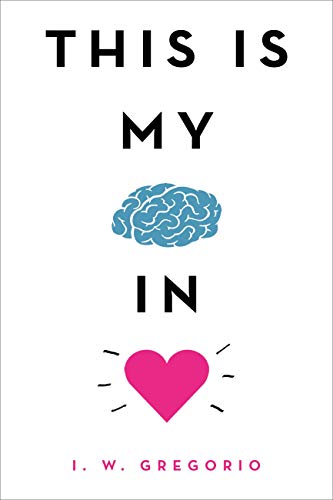 Told in two perspectives, this story follows Jocelyn Wu and Will Domenici. Both are struggling to meet impossible girls. Jocelyn is tired of being confused with the only other Chinese girl in her grade.
Will needs to prove he has the skills to become an editor in the school paper. When Will ends up working for Jocelyn's family restaurant, the two slowly become friends amongst trying to save the family restaurant while accidentally falling in love. It explores mental health with deep love and care and is not a book to be missed.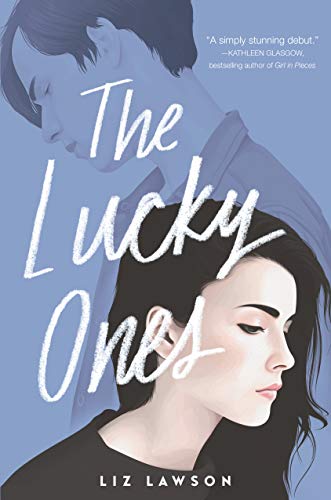 May is struggling to keep herself together. A school shooting killed her twin brother and now May is left empty and alone. She is fighting with depression and the realization that no one understands what she's going through. Except for maybe one person: Zach.
His life has changed forever when his mother starts defending the shooter. Now he's ostracised and hated. Zach is disappearing inside himself, but maybe meeting May will show them both they're not alone. This one promises a gut-wrenching and powerful read of friendship and survival.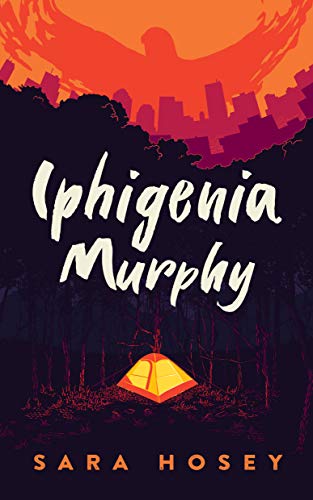 Iphigenia Murphy ran away to live in Queens Forest Park all by herself. While the dangers are no small concern, it's still better than the abusive and soul-crushing family she used to live with. Better to strike out on her own and try and survive.
In the park, she meets a beautiful lost dog, a young trans woman on the run, and a boy from a foster family who has lost his way. Set in the 1990s, the book shows such a brittle view of kids growing up and dealing with PTSD and anxiety from their suffering. Iphigenia goes from someone too anxious to even speak out loud, to a girl who would fight and protect her friends. This book will make you tear up. It is a phenomenal read.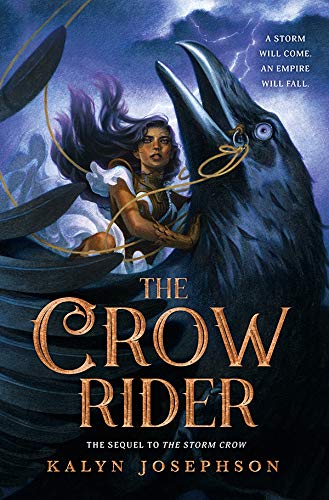 In the sequel to The Storm Crow, we follow Thia as she struggles to convince the neighboring kingdoms to aid her in a war against the twisted and wicked Queen Razel. But with her crow's magic being unstable and the enemy prince somehow winning her heart, Thia doesn't know how she's going to survive.
What I love about this duology is how it represents depression in a fantasy setting. This has days where she can't even get out of bed. She has to shatter stigma in a society that doesn't believe in the existence of depression.
10. PUNCHING THE AIR by Ibi Zoboi and Yusef Salaam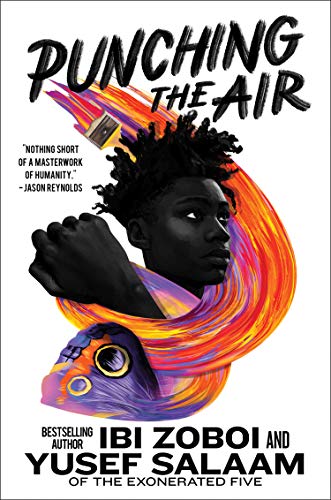 This follows the story of Amal Shahid. He is a boy facing a court and jail time after a fight that landed a white boy in the hospital.
Amal is constantly seen as disruptive and angry, even though he's just expressing emotions. He is pushing back when told his perspective is wrong. 
He's an artist and full of passion, but the world doesn't see that.
Sentenced to juvie, the book tells Amal's journey in beautiful but aching verse.
His trauma and depression from his situation are palpable on every page.
These 10 books are the best books about mental illness in 2023! What are some of your favorite books that discuss this? Share in the comments!
Check out these posts!