"Let no one delay the study of philosophy while young nor weary of it when old"

– Epicurus
I often regret not studying philosophy sooner. There's something "alive" and infinite in understanding the human condition.
Since ancient times, we've been searching for meaning. We've been trying to explain how we organize our societies, why we exist, and the purpose behind suffering.
Many great men and women attempted to answer these questions. We're obliged to continue their exploration and honor their legacy!
Recently, I wrote a post about the best philosophy books to read in 2022.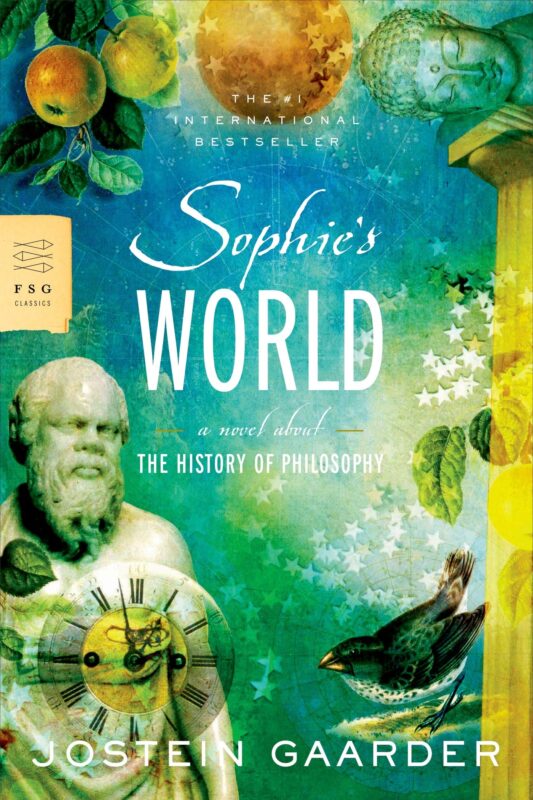 Sophie's World: A Novel About the History of Philosophy
Our #1 Recommendation Philosophy Books For Beginners
Fourteen-year-old Sophie Amundsen takes the reader on a journey through some of the greatest philosophical concepts of the Western world. As this Norwegian teenager unravels a mystery in her own life, she imparts the wisdom of these great teachings on the reader, too.
*We earn a commission if you make a purchase, at no additional cost to you.
It's a great list that works as a directory for those who want to have a holistic understanding of philosophy.
But I realized that it's not a beginner-friendly guide. Some of the books are prescriptive rather than explanatory and there are titles that require preliminary reading to truly appreciate them.
This time, I'm attempting to write about the best philosophy books for beginners.
For ages 12-99.
If you've never read a philosophy book in your life, keep reading.
The journey begins!
11 Philosophy Books For Beginners
| Sr. No. | Title | Publication Date | Print Length | Author | Publisher | Where to Buy |
| --- | --- | --- | --- | --- | --- | --- |
| 1 | Sophie's World | March 20, 2007 | 544 pages | Jostein Gaarder | Farrar, Straus and Giroux | Amazon |
| 2 | The Philosophy Book | February 21, 2017 | 352 pages | DK | DK | Amazon |
| 3 | Socrates' Way | October 14, 2002 | 304 pages | Ronald Gross | TarcherPerigee | Amazon |
| 4 | The Problems of Philosophy | January 01, 2014 | 126 pages | Bertrand Russell | Bibliotech Press | Book Shop |
| 5 | Meditations on First Philosophy | October 1, 1993 | 80 pages | Rene Descartes | Hackett Publishing Company | Amazon |
| 6 | At the Existentialist Cafe | March 1, 2016 | 448 pages | Sarah Bakewell | Other Press | Amazon |
| 7 | The Stranger | February 23, 1993 | 152 pages | Albert Camus | Everyman's Library | Book Shop |
| 8 | Morality | March 30, 2012 | 113 pages | Bernard Williams | Cambridge University Press | Amazon |
| 9 | Beyond Good and Evil | January 1, 1886 | 102 pages | Friedrich Nietzsche | 12th Media Services | Amazon |
| 10 | Fear and Trembling | April 03, 2018 | 92 pages | Soren Kierkegaard | A & D Publishing | Book Shop |
| 11 | The Book of Joy | September 20, 2016 | 544 pages | Dalai Lama | Random House Large Print | Amazon |
1. Sophie's World: A Novel About the History of Philosophy by Jostein Gaarder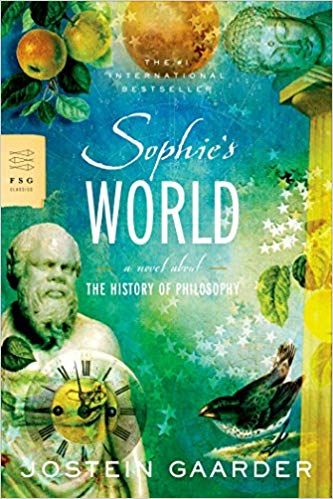 The title is self-explanatory. This is the best introduction to western philosophy and its influence on world history.
While this philosophy book is for younger audiences, I must say I found it surprisingly mature and insightful — even after reading the source material.
It's a light read, with each chapter representing a different school of thought.
Most importantly, it remains a fascinating novel, with an exciting plot that brings philosophy to life.
Join Sophie on her journey to understand the world and herself!
2. The Philosophy Book: Big Ideas Simply Explained by Will Buckingham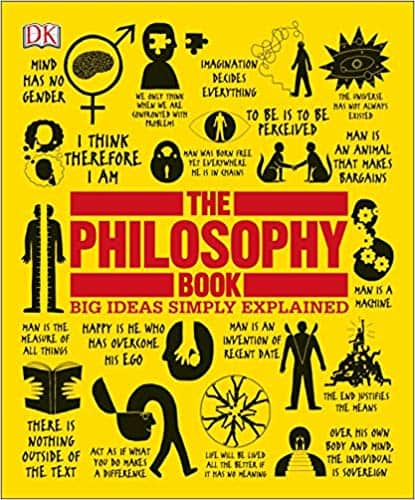 Here's what this book is not:
A comprehensive history of philosophy
A detailed account of theoretical concepts
A manual to study
It is a book that simply explains difficult subjects and breaks down complex ideas. And honestly, I can't say enough good words about it.
If you have ZERO clues what's categorical imperatives, phenomenology or any other obscure subject, you can open up your "dictionary" to find a cool and quick explanation.
It contains beautiful illustrations that place each idea into the proper context and help you understand how and why it was developed in the first place.
This is a must-have.
3. Socrates' Way: Seven Keys to Using Your Mind to the Utmost by Ronald Gross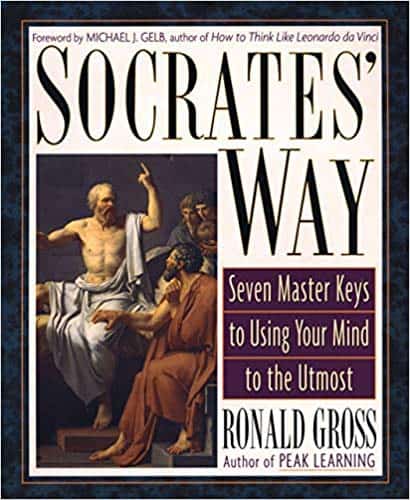 Socrates is the universal mentor of humanity — both symbolically and literally, in many cases.
He has been dead for 1000s of years, yet his message has transcended time. You can still become one of his students and use his advice for yourself today.
Ronald Gross lets you meet, talk, and learn from Socrates. You'll get to understand the mind of a great man while applying many of his core principles to your own life:
Know thyself
Grow with friends
Ask great questions
Strengthen your soul
Verify everything
Speak frankly
Free your mind
By using the (in)famous Socratic Method, you'll start questioning every belief you have. Until you reach the truth.
4. The Problems of Philosophy by Bertrand Russell
One of the first books you'd purchase if you enrolled in a philosophy 101 class.
It's 126 pages long but it's packed with relentless inquiries and sharp analyses of all the "unknown" areas and problems of philosophy.
Russell's mathematical ingenuity allows him to approach questions with deadly precision and robust logic.
(Have you heard about Russell's paradox?)
Unintentionally, this book serves as the perfect primer for further research and study. But beware.
Even though it's a relatively "easy" philosophy book for beginners, you can't simply skim through this one!
5. Meditations on First Philosophy by Descartes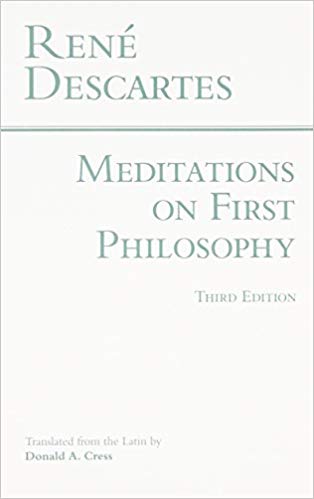 Continuing in the same spirit, Meditations is another classic philosophy books for beginners.
The writing is clean and precise, without all of the fluff, many modern philosophers use.
Descartes answer fundamental, first-order questions and doesn't diverge from his purpose. Here's what you're going read about:
Meditation I: Concerning Those Things That Can Be Called into Doubt
Meditation II: Concerning the Nature of the Human Mind: That the mind is more known than the body
Meditation III: Concerning God, That He Exists
Meditation IV: Concerning the True and the False
Meditation V: Concerning the Essence of Material Things, and Again Concerning God, That He Exists
Meditation VI: Concerning the Existence of Material Things, and the Real Distinction between Mind and Body
I really enjoyed this book back in the day. I felt like my curiosity about philosophy (a subject that can be intimidating) was satisfied to some degree!
6. At the Existentialist Cafe by Sarah Bakewell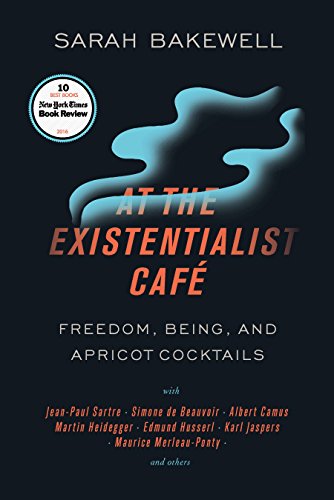 We're going deeper now.
It's not often that you read a book about philosophy with such character and brio. Sarah is a talented writer that appreciates the intricacies and nuances of existential philosophy.
She brilliantly "exposes" some of the greatest philosophers of the 20th century and lets them "talk it out".
You can feel that the author loves her subject deeply. She really cares about presenting a rather melancholic subject in a positive manner.
If you ever wanted to sit down and have a cup of coffee — or a few glasses of the finest cocktails Bec-de-Gaz has to offer — with Jean-Paul Sartre, Simone de Beauvoir, Raymond Aron, your ticket awaits you
7. The Stranger by Albert Camus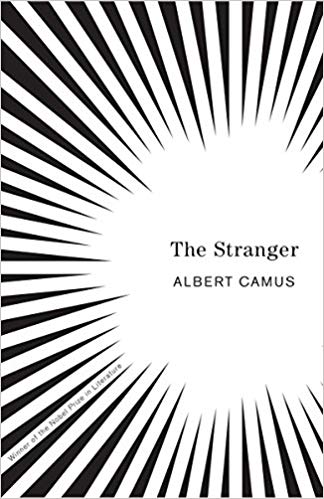 A philosophy textbook, disguised as a brilliant and invigorating novel.
No one can deny the literary prowess of Albert Camus. "The Stranger" showcases perfectly his avant-garde style and ability to infuse philosophical concepts with an interesting story.
Written in the first half of the 20th century, you'd expect a lackluster read. But no!
You'll find that the novel was an intuitive prediction of the 21st century, with characters we can all relate to.
We live in an absurd world. Who's better to make sense of this mess, other than the man who wrote the essay "Myth of Sisyphus" and dealt with "the nakedness of man faced with the absurd".
8. Morality: An Introduction to Ethics by Bernard Williams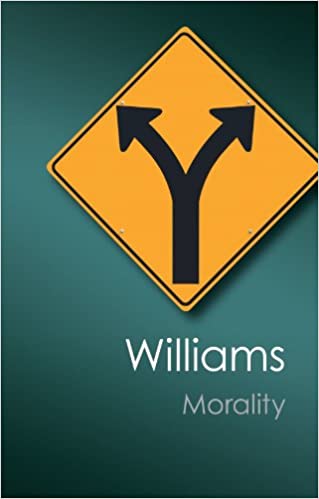 Some people claim that the only important philosophy is moral philosophy.
I don't know if I agree with that but I have to say, ethics is one of those topics you'll discuss and think about almost daily.
With the rise of artificial intelligence, there are difficult choices we'll have to make.
While Bernard doesn't offer yes or no answers to the difficult questions, he does let you read important perspectives and inquiries about moral philosophy.
If you want to tackle one of the most controversial subjects, this book should be a perfect tool to use.
(Good luck…)
9. Beyond Good and Evil by Friedrich Nietzsche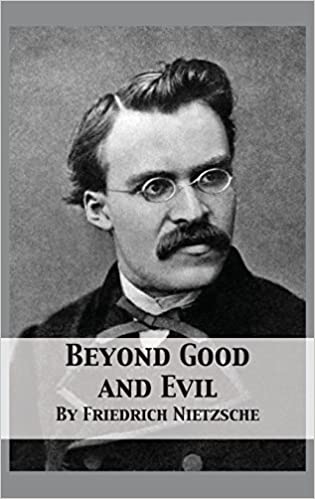 I already mentioned Nietzsche's book "Thus Spoke Zarathustra" in the best philosophy books post.
In "Beyond Good and Evil", the eccentric intellectual expands on the ideas presented in the aforementioned book and then goes one step further.
A fascinating, controversial, powerful, infamous, intriguing, transformative book.
Is this one of the best philosophy books for beginners?
Well…
The ideas presented are fairly straight forward but it's true that you have to have patience with the author. It's an offensive read that can take over of your worldview.
Make of that what you will.
10. Fear and Trembling by Søren Kierkegaard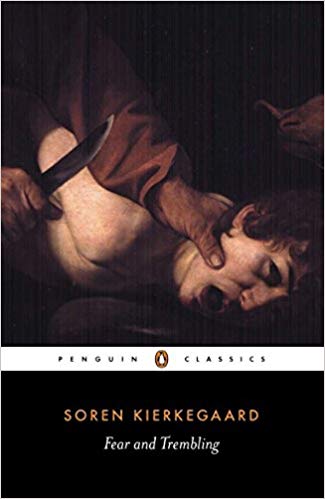 This is admittedly the most difficult philosophy book on this list.
But it also happens to be the best introduction to the polemic Kierkegaard. I must say, you should have a pen and paper when you're reading this.
A deeply personal book where the author freely expresses his own views about religion and morality. He holds no punches and is ready to "fight" the notion of universal morality.
Analyzing the scenes from "Genesis" where Abraham is prepared to sacrifice his son by God's command, the Danish writer highlights moral dilemmas and his anti-Hegelian philosophy.
11. The Book of Joy: Lasting Happiness in a Changing World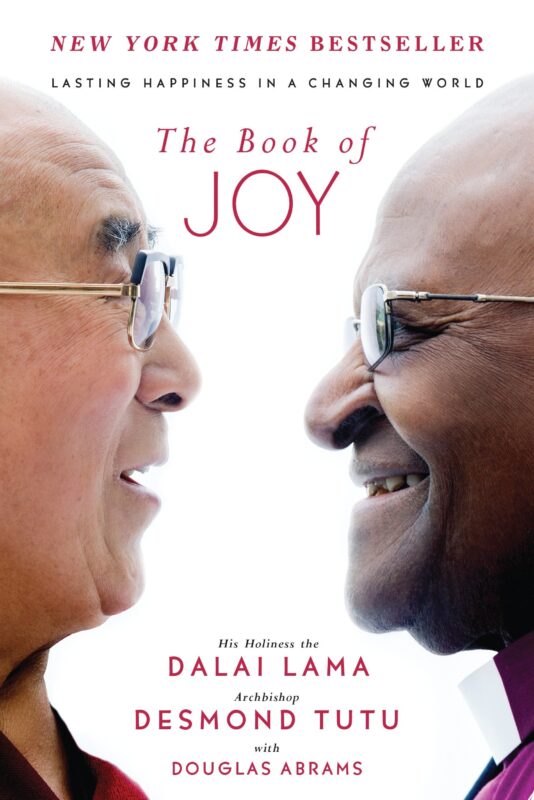 You won't find this book on the required reading list of your Philosophy 101 class.
But this unique collaboration between two of the world's most renowned spiritual giants draws upon the fundamental principles of ancient and modern wisdom and applies them to one very important question; How do we live a joyful life in a world so full of suffering?
His Holiness the Dalai Lama and Archbishop Desmond Tutu are well poised to answer this question, and so the pair of Nobel Peace Prize Laureates joined together for five days to create this gift to the world.
The book offers a pathway to overcoming the obstacles that stand in the way of lasting happiness, allowing us to create a life filled with peace, courage, and joy.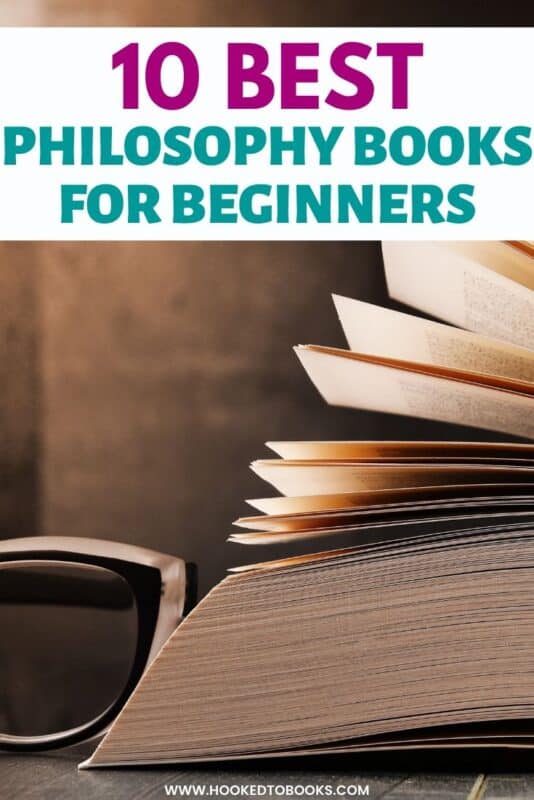 What's next?
At this point, you should have a fairly decent grasp of the different branches of philosophy.
So, you have 2 options:
Dive deeper into the source material. Explore the ideas that you're attracted to and learn more about the intricacies of philosophy
Give it a shot. Go ahead and write an essay yourself.
I'd personally go with #2.
"What? Me? Become a philosopher? Impossible!"
Let me tell you something. The human condition is universal. You feel pain and joy, you think about life and death. Daily.
You may not realize it but you've been a philosopher since the day you picked up a flower or spent hours listening to the rain.
Take out your fancy pen, grab a paper, pick a subject, and start writing.

500 words minimum.

It doesn't have to be perfect. It doesn't even have to make sense to anyone else at first. This is about you and understanding your own philosophy.

Many people live and die, unaware of their own personal beliefs. They argue about things they actually agree with.

Go ahead and write your essay. We'll be waiting!
– G.K

P.S- What's the most exciting idea you've encountered in these books? Comment below!
About the Author
George Kourakos is an ad-man by day, a writer by night. He is a mathematician with a creative side. Working full time as a copywriter, George wants to explore his creative side by writing about his favorite topics.