Patricia Cornwell is the internationally acclaimed crime fiction author behind several popular series, including the smash hit 'Kay Scarpetta' books.
Since publishing her debut novel in 1990, she's become one of the most recognized authors alive today. Her books have been translated into almost 40 languages and sold millions of copies worldwide, cementing her place in literary history.
A Full List of Patricia Cornwell's Books in Reading and Publication Order
In this post, I'll list every book by Patricia Cornwell, including her popular series, standalone novels, and non-fiction work.
But before we dive into this author's vast bibliography, let's take a quick look at how her career began.
Patricia Corwell's Early Career
Before she shot to fame writing heart-stopping crime fiction, Patricia Cornwell worked as a reporter covering real-life crimes in The Charlotte Observer.
Around this time, she also dipped her toes into the non-fiction world, publishing a successful and award-winning biography of Ruth Bell Graham.
Cornwell began penning fiction in 1984 while simultaneously working a day job at the Office of the Chief Medical Examiner of Virginia.
But her early work didn't enjoy immediate success. Publishers rejected several manuscripts, and it wasn't until 1990 that her debut novel, 'Postmortem,' finally hit the shelves.
The book was the first installment of her smash hit 'Kay Scarpetta' series, and it received rave reviews from critics and fans. It even bagged her several prestigious awards, including the French Prix du Roman d'Aventure, the British John Creasey Award, and the American Edgar Award.
Since those early days, Patricia Cornwell has become one of America's most prolific authors, famous not just for her fiction but also for her fascinating true-crime historical research.
Her glittering career has spanned the decades, and she's still writing bestsellers to this day. Just last year, she published a surprise new installment in the Scarpetta series, and she's announced a new release coming later this year, too.
So, without further ado, let's explore this famous author's impressive bibliography! Here's a full list of every book by Patricia Cornwell in reading and publication order.
The Kay Scarpetta Series
This is the series that made Patricia Cornwell a household name and defined her career as a crime fiction author.
The first book was published more than thirty years ago, and it's been a mainstay in the thriller hall of fame ever since.
The stories center around talented medical forensic expert Dr. Kay Scarpetta, whose character was inspired by the former Virginia Chief Medical Examiner, Marcella Farinelli Fierro.
Kay is intelligent, driven and ambitious, and a self-confessed workaholic.
In the earlier novels, she bases herself in Richmond, Virginia, where she works as the Chief Medical Examiner, just like her real-life counterpart, Fierro.
But later in the series, the character relocates to her hometown of Miami to become a private forensic consultant.
Patricia Cornwell took her inspiration for the series from a string of real-life murders which took place in Richmond shortly before she began writing her first novel.
Although the Scarpetta series is a work of fiction, Cornwell has spent countless hours researching forensic science, and it shows. The stories contain alarmingly accurate details of crime scene investigations that closely mirror real life.
After the publication of the 25th 'Kay Scarpetta' book in 2016, many assumed that the series was over for good. After all, she's been penning these page-turners for decades.
But last year, Cornwell surprised fans by bringing her beloved protagonist out of retirement for a special pandemic-themed novel with eerie similarities to the real-life global situation of the time.
Unlike the rest of the books in the series, you don't have to be familiar with Scarpetta or the other recurring characters in the books. The 2021 'Autopsy' works as a standalone title and provides a great jumping-off point to explore the rest of the series from start to finish.
The Kay Scarpetta Books in Publication and Reading Order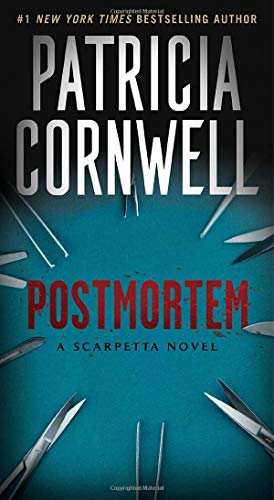 The Andy Brazil/ Judy Hammer Series
This popular three-part series continues with the tantalizing theme of crime scene investigation.
The stories follow young police trooper Andy Brazil and senior chief of police Judy Hammer as they investigate a series of brutal crimes along the coast of North Carolina and Virginia.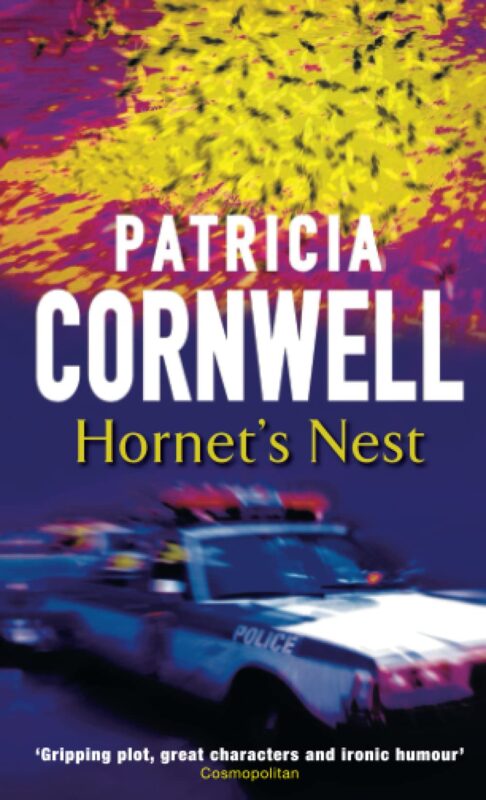 They feature the same thrilling cliffhangers found in the 'Kay Scarpetta' books but with even more graphic and grizzly detail.
The Andy Brazil/ Judy Hammer Series in Publication and Reading Order
The Winston Garano Series
While Patricia Cornwell's 'Kay Scarpetta's books are typically pretty long reads, the two-part Winston Garano series is the opposite. These novels are so short; they're more like novellas.
But, they're also written in a different style to most of her other work, and many readers were left unimpressed. Still, if you're a die-hard Patricia Cornwell fan, then it's worth giving these two books a chance to decide for yourself.
The stories center around Win Garano, who works as a low-ranking investigator for the Massachusetts State Police. But Win dreams of bigger and better things, so he signs up to study at the National Forensic Academy to further his career.
But before he can even begin, he's called back to work by the ruthless District Attorney, Monique Lamont. Lamont assigns Garano a seemingly impossible series of unsolved cases, testing his skills (and patience) like never before.
The Winston Garano Books in Publication and Reading Order
The Captain Chase Series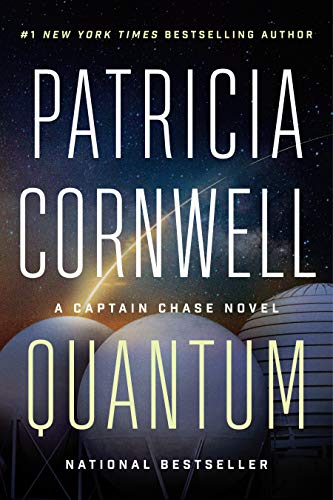 In 2019, Patricia Cornwell launched a brand-new two-part series starring the formidable Captain Calli Chase.
Not only is Calli a NASA pilot, but she's also a respected quantum physicist and cybercrime investigator.
Yet, when she discovers a plot that could jeopardize the survival of the entire human race, her skills are put to the test as she faces the most difficult and dangerous challenge of her career.
The Captain Chase Series in Publication and Reading Order
Non-fiction Books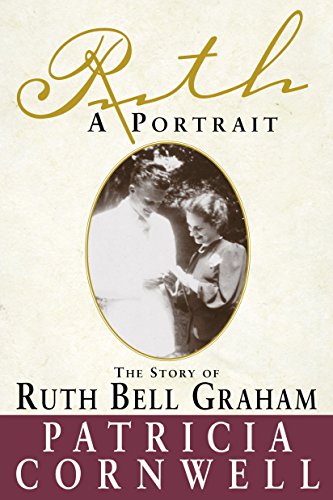 Patricia Cornwell is not only famous for her nail-biting crime fiction; she's also written some groundbreaking non-fiction titles too.
Her most notable works focus on the mysterious and unsolved case of Jack the Ripper.
Corwell believes the notorious killer's true identity is painter and printmaker Walter Richard Sickert.
She's spent years researching and gathering evidence to support her controversial theory and has spent a vast amount of her own money to uncover the truth.
In 2002, she published her findings in her explosive book, 'Portrait of a Killer: Jack the Ripper—Case Closed.'
Over a decade later, she released a follow-up, 'Chasing a Killer', which unveils new evidence implicating Snicket, and reveals Cornwell's own personal struggles to prove her heavily disputed hypothesis.
Finally, in 2017, she published 'Ripper: The Secret Life of Walter Sickert' which includes original material from 'Portrait of a Killer: Jack the Ripper—Case Closed,' along with several major updates. There are eight new chapters, plus hundreds of never-before-seen images that point to the truth about the Ripper's real identity.
Patricia Cornwell's Non-Fiction Books in Publication Order
Children's Books
Even die-hard Patricia Cornwell fans might be surprised to learn that in 1999, she wrote a children's book entitled 'Life's Little Fable.'
Illustrated by Barbara Leonard Gibson, the book is set in a beautiful Garden of Eden-style landscape and follows the story of a curious and adventurous young boy named Jarrod.
Conclusion
Patricia Cornwell is one of the biggest names in crime fiction, and she also has some fascinating autobiographies and research journals to explore too.
If you can't get enough of Cornwell's fast-paced, gripping reads, and you're looking for some new authors to explore, check out our list of seven page-turning crime novels that are guaranteed to have you hooked.