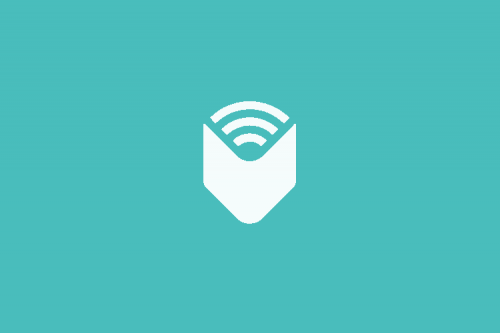 Supporting indie bookstores
DRM-free service so you own your books
Credits can be shared as gifts
Superb customer service
About Libro.fm
Libro.fm is the end result of the efforts of a group of audiobook lovers who gathered in Seattle about 4 years ago. The launching was in 2016 and the company has been progressing dramatically since then.
You might assume that audiobook subscription services wouldn't be too friendly towards bookstores. Well, allow me to tell you you're wrong.
Libro.fm does care about local bookstores. A part of its customers' subscriptions are dedicated to supporting local independent bookstores, as they have a partnership with over 800 of them. Listening to audiobooks doesn't mean we have to ditch paper books after all!
You get that feeling that this company is run by real people who care about their communities and fellow book lovers. To someone like me, aside from the service quality, this in itself is so appealing.
URL – https://libro.fm/
Device Compatibility – iOS & Android
Support for Offline Listening – Yes
Free Trial – Yes
Keep Books After Cancelling – Yes
Monthly Cost – $14.99 (monthly plan)
Contact – [email protected]
How does Libro.fm work?
Let's take an in-depth look at the nuts and bolts of this company.
Libro.fm's Edge
What sets Libro.fm apart from its counterparts is that anything you pay to them, whether through a membership or a purchase, goes directly into supporting independent bookstores. Noble, right?
All you have to do is choose one from the 800+ available indie bookstores that you'd like to support, and LibroFM will do the rest for you.
You don't have to be in the same place as the bookstore to support them. If you want to know whether your favorite indie bookstore is included in this deal, check the full list here.
Not only that, but the fact that Libro.fm is DRM-free is also appealing.
DRM stands for 'Digital Rights Management'. Simply, a DRM-free service means that you can play the book on any media player and on any device, no restrictions. This contributes to flexibility and ease of use. Basically, you own the book, with no strings attached.
Libro.fm Free Trial
When you subscribe, you get one free month to try the service out. The real deal is that you get to keep the free book even if you cancel the subscription.
You can claim your free audiobook by registering with Libro.fm here.
Subscription Plans
Their policy is pretty straightforward. You pay your monthly fee, get 1 book for this month, and that's all.
You can contact them in case you want to return or exchange the book. It works in most cases. But according to them, they reserve to themselves the right to limiting the number of refunds and/or exchanges per month, in order not to abuse the policy.
The thing is that nobody knows what percentage actually goes into supporting these indie bookstores. So, while serving a good cause, the on-ground impact of this cause is doubtful. It's still respectful nonetheless.
If you really want to get your monies worth you can get 3 audiobooks for the price of 1 by using our code "USEAUDIOBOOKS" or by clicking this link.
Libro.fm Referral Program
There's this simple program in which you refer Libro.fm's service to a friend or family member through email or social media. When they sign up, they'll get the free month trial, and you'll get a free audiobook!
This feature works for anyone who shares their 'unique referral link', be it regular customers, bookstore owners, or even bloggers and podcasters.
Book Exchange
Libro.fm offers a book exchange among its members. Simply email them at [email protected] and they'll do their magic!
À La Carte Listening
This feature entails that you get the book and listen to it whenever you want to. In case you don't listen to audiobooks frequently.
FOMO, yes, we're talking to you.
Membership Gifts
You can spread the love and passion of reading by gifting your loved ones 1, 3, 6, or even 12 months membership through libro.fm.
Let's Talk Content
Some might consider the number of titles available in Libro.fm's library sub-optimal. This is due to the fact that a service like Audible has double the titles.
However, it's not just about quantity. Especially that Libro.fm has all the NYT bestsellers. Moreover, they work on making requested books available regularly.
Libro.fm Bestselling Audiobooks
The Dutch House
Talking to Strangers
Educated
The Starless Sea
Where the Crawdads Sing
Daisy Jones & The Six
Circe
The Silent Patient
Becoming
Ninth House
Libro.fm Book Categories
With over 125,000 titles under its belt, Libro.fm makes the best out of its library through smart organization, customized playlists, and book recommendations.
Here are the available categories:
Art
Business
Biography & Memoir
Children's
Classics
Cooking
Education
Fantasy
Fiction & Literature
Health
LGBTQ Fiction
LGBTQ Nonfiction
Mystery & Thriller
Parenting & Relationships
Performance & Radio
Language
Humor
History
Historical Fiction
Science
Science Fiction
Travel
Technology
Romance
Religion
Politics & Economy
Sports
Self-Improvement
Young Adult
One of the most impressive features of Libro.fm is its recommended playlists that are curated and updated by booksellers. It'd be nice to get to these when you're looking for something to read.
Libro.fm Bookseller Recommendation
An interesting label you'll encounter while browsing Libro.fm's website is the 'Bookseller Recommendation'. It's a one book recommendation provided by one of their partner booksellers and it's updated daily. It comes in handy when you don't know what you want to read.
Audiobook Listening Copy Program
You can sign up for this program after having a monthly subscription. It gives booksellers, educators, academics, and reviewers access to the latest complimentary audiobooks.
After you apply for the ALC program, you get to choose your books, then you'll receive an email of when they'll be available and how to get them before the end of the month.
Libro.fm App Features
The app is free of charge and works on both Android and ios. All fundamental audio streaming services functionality is there; a sleep timer, different reading speeds, bookmarks, and library organization feature.
Moreover, you can access the audiobook extras easily. They definitely get a point on that.
On Android, the application isn't the strongest performance. For some technical issue, it's not treated as an audio, you can imagine the issues that come with trying to use the app as a background in parallel to using other ones. This is something that needs improvement.
They have a smart FAQs page to help you get the best out of the audiobook application. You can take a look at it here.
Libro.fm Customer Service
One of the merits of Libro.fm is its exceptional customer service. Not only do they respond promptly and in-detail to their customers' inquiries, but they also work on making the titles requested by their customers available. Who doesn't love a caring customer service?
They have something called the Libro.fm Knowledge Base, which is basically an organized library of FAQs. Extremely helpful and well-organized, if you ask me.
You can contact them by email through [email protected]. Things get interesting when you come to know that these book-loving humans give you the option to schedule a phone call with one of the 'human' team members through email.
Libro.fm vs. Audible
The main difference between Libro.fm and Audible is that DRM-free feature of Libro.fm that enables you to 'own' the book, and play it on any device and any media player.
It's almost like the book is sitting on your shelf. Unlike Audible, in which you only license the book.
The price difference is as little as 4 cents. So, it's not much of a deciding factor in here. However, the number of available titles definitely favors Audible, as it has double the titles.
Yet, most of the top sellers and important ones are available at Libro.fm. An average of 90% of New York Times bestsellers are there, which makes up for the missing less-famous titles.
Both of them have the "30% off additional titles" perk. It's a tie here.
If your guilt arises every time you get that notification of receiving your audible credits because you're betraying your local bookstore, you might opt for Libro.fm so that you reap the benefits of an audiobook and support the community as well.
Summary of Libro.fm
That brings us to the end of our Libro.fm review. We hope that you've got a better idea of what they have to offer.
We love the concept of giving back to bookstores so will definitely continue using them for some titles. With an ever-expanding library, audiobook lovers may start searching at Libro.fm before Audible in order to have a happy conscience.
If you do find yourself wanting to listen to more than 1 audiobook per month we recommend checking out Scribd's membership