Christian novelist Karen Kingsbury is one of America's most celebrated faith authors.
Her fiction work combines themes of love and romance, family sagas, relationship dramas, and personal tragedy with unwavering faith in God.
To date, there are more than 25 million copies of Kingsbury's books in circulation worldwide, and she's appeared on the New York Times Best Sellers list on multiple occasions.
Her stories are so well loved that many have been adapted into popular Hallmark movies, and work is underway to transform her Baxter Family saga into a new TV series due early next year.
Karen Kingsbury Books in Order of Reading
If Christian fiction packed with dynamic characters and challenging, inspiring plot lines is your thing, then you'll love Karen Kingsbury's work.
In this post, I'll give you a full list of every book the author has ever published, from her earliest true crime stories to her smash hit Baxter Family series and everything in between.
But first, let's take a look at the woman behind the books.
Who is Karen Kingsbury?
Born in Fairfax, Virginia, in 1963, Karen Kingsbury always had a natural talent for writing. And so, after finishing high school, she went on to pursue a degree in journalism at California State University.
Upon graduation, she took a job as a sports writer for the Los Angeles Times, but while she found success in her early career, it didn't quite fill her with the passion she craved.
So, when a publisher offered her a lucrative deal writing true crime stories, she jumped at the chance to explore a new avenue in her work.
She penned four books over four years during her stint in true crime, but the harrowing subject matter took an emotional toll. And so, with a newfound confidence in her writing ability, and plenty of faith in God, she began work on her first Christian fiction novel.
But success didn't come easy at first. Kingsbury received numerous rejection letters from publishers, yet all the while, she preserved, trusting she was on the right path.
And ultimately, she was right. In 1997, her debut novel, 'Where Yesterday Lives,' was finally published, and since then, she's gone on to become one of the most famous Christian writers of the 21st century.
Her stories reflect the real-life struggles that many Christians face, while demonstrating how, through the power of faith, it's possible to overcome even the most monumental challenges.
Her books have influenced millions of readers around the globe, and she's still penning her best-selling inspirational novels to this day.
The Complete List of Karen Kingsbury Books in Reading Order
IMAGE
PRODUCT
FEATURES
PRICE
The Redemption Books (Co-authored with Gary Smalley)
Publication date: January 1, 1748

Check Price

The Firstborn Books
Print length: 384 pages
Publication date: January 1, 2005

Check Price

The Sunrise Books
Print length: 541 pages
Publication date: January 1, 2007

Check Price

The Above the Line Books
Print length: 352 pages
Publication date: March 5, 2009

Check Price

The Bailey Flanigan Books
Print length: 336 pages
Publication date: March 19, 2011

Check Price

Coming Home
Print length: 304 pages
Publication date: July 15, 2012

Check Price

The Baxter Family Collection
Print length: 272 pages
Publication date: October 25, 2016

Check Price

The Baxter Family Books for Children (Co-authored with Tyler Russell)
Print length: 288 pages
Publication date: February 5, 2019

Check Price

True Crime Books
Publication date: November 3, 1991

Check Price

The Forever Faithful Books 
Print length: 567 pages
Publication date: July 18, 2007

Check Price
Below, I'll list every book by Karen Kingsbury in publication and reading order.
This prolific author has written numerous series, so, for the sake of clarity, I'll separate them into two parts.
The first is a list of her famous Baxter Family collections, and the second covers the author's other, unrelated series, alongside her standalone novels, children's books, and non-fiction works.
So, buckle up and get ready to explore the insightful and uplifting work of Karen Kingsbury.
List of Series Featuring the Baxter Family
The collections listed below feature Karen Kingsbury's most iconic characters: the lovable Baxter family.
Each one is a self-contained series following the Baxters on their adventures from Bloomington, Indiana, to Hollywood, California, and back again, as they face big and relatable challenges that affect us all.
These tales of romance, drama, love, loss, faith, and redemption continue to inspire millions of readers worldwide, and earlier this year, she published a new, chart-topping title, The Baxters: A Prequel.
So, if you're new to the series, the prequel is a great place to start your reading journey. Then, continue in the suggested reading order listed below.
The Redemption Books (Co-authored with Gary Smalley)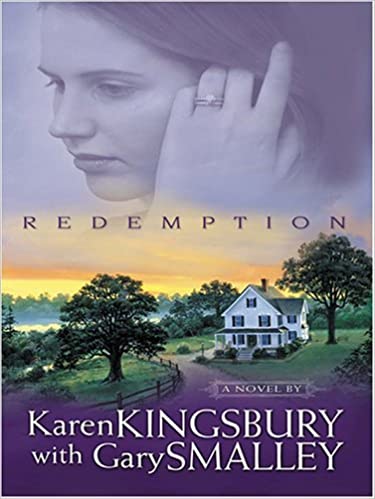 Written alongside fellow author Gary Smalley, the Redemption books are the first collection in the overarching Baxter Family series.
Book one sets the scene for the subsequent four novels, as Kari Baxter Jacobs faces the heartbreaking revelation that her husband has been having an affair.
But while many wives would throw in the towel, Kari is determined to save her marriage. And so, with God's help, she and her husband work to rekindle their relationship, heal the wounds of the past, and find themselves falling deeper in love than ever before.
The Redemption Books in Reading Order
The Firstborn Books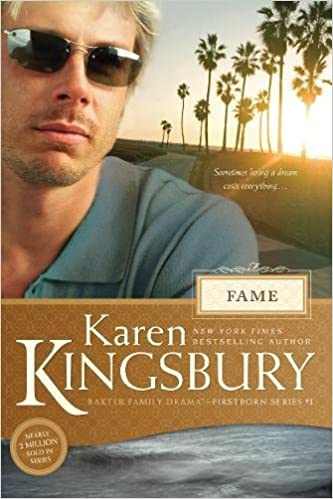 The second installment of the Baxter Family saga centers around a familiar character from the Redemption series, Dayne Matthews, as he struggles to reconcile his glittering Hollywood career with his inner turmoil.
The Firstborn Books in Reading Order
The Sunrise Books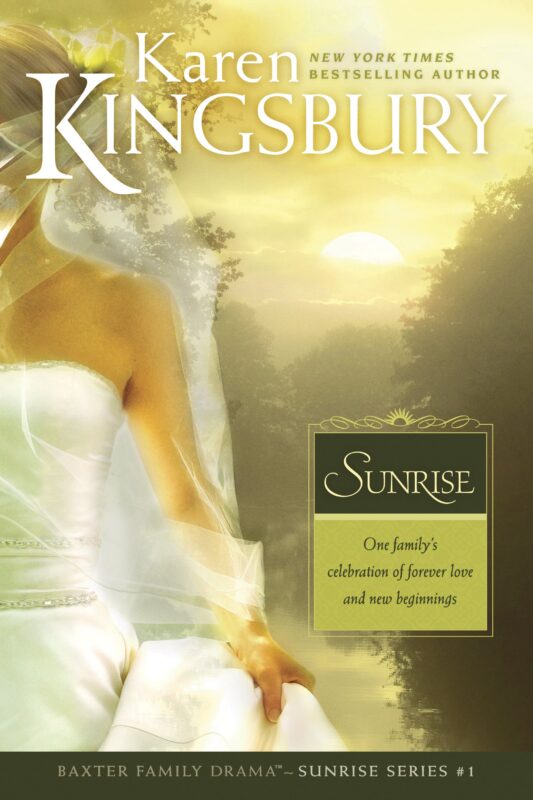 The third Baxter collection takes us back to the family's hometown of Bloomington, Indiana, where preparations are underway for Dayne and Katy's long-awaited wedding.
Yet with the ever-watchful eyes of the paparazzi looming around every corner, keeping their big day a secret won't be easy.
But thankfully, with a little help from the Baxters, their ceremony looks set to be the perfect private affair they'd dreamed of.
The Sunrise Books in Reading Order
The Above the Line Books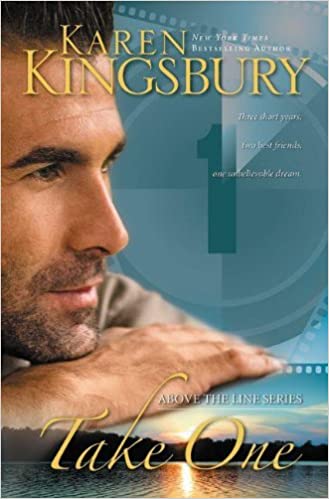 In series four of the Baxter Family saga, we head back to Hollywood, where up-and-coming movie producers Chase Ryan and Keith Ellison hope to get their big break.
But in book one, the pair begin to wonder if they're in over their heads. Investors have pumped millions of dollars into their project, and if they can't make it work, their Tinseltown career could be over before it's even begun.
The Above the Line Books in Reading Order
The Bailey Flanigan Books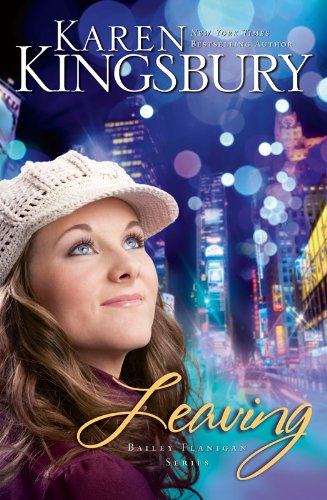 Bailey Flanigan takes center stage in the fifth installment of the Baxter Family saga.
Having grown from a naïve little girl into a strong, independent young woman, Bailey heads to New York City to pursue her dream career on Broadway.
But as her new life as an actress goes from strength to strength, her relationship with her long-time boyfriend, Cody, is strained.
He's chasing his own dreams working as a football coach back in Indiana, and it's clear that their once strong bond is beginning to fray.
Can they survive the pressures of distance, loneliness, and success? Or will they decide to go their separate ways?
The Bailey Flanigan Books in Reading Order
Coming Home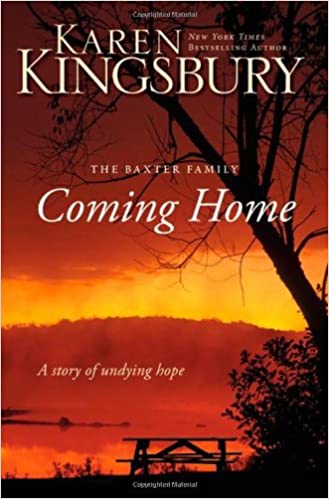 When Karen Kingsbury penned the standalone 'Coming Home,' she intended it to be the final Baxter novel. But a few years after it was published, the author delighted fans by revisiting her famous cast of characters once again.
Still, 'Coming Home' is the defining conclusion of their stories so far, tying up the series that went before in a crescendo of hope, despair, tragedy, and healing.
But a word of warning; this book contains a lot of spoilers, so make sure you've read the collections above before you begin 'Coming Home.'
The Baxter Family Collection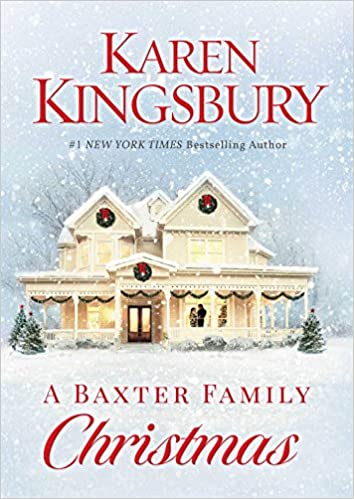 After a four-year hiatus, Karen Kingsbury reignited The Baxter Family saga with a collection of novels featuring many familiar faces and some new ones, too.
Each book acts as a standalone title, so you can read them in any order you choose.
The Baxter Family Books for Children (Co-authored with Tyler Russell)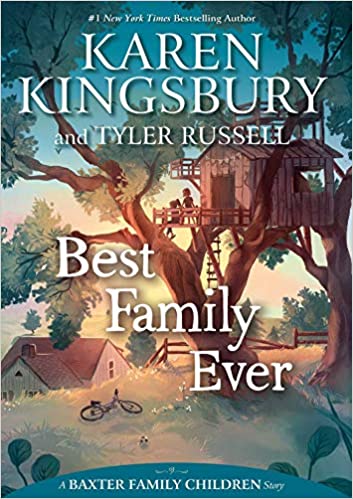 Karen Kingsbury is a family woman, so naturally, she wanted to share the joy of the Baxter Family with a younger generation too. And what better way to do it than to join forces with her own son, Tyler Rusell, to create this captivating collection of beautifully illustrated children's books.
These stories revisit the beloved Baxters as they were when they were young to inspire and entertain little readers across the globe.
The books are aimed at children aged 8-12, but older kids, and even adults, will adore these heartwarming tales.
The Baxter Family Children's Books in Reading Order
Karen Kingsbury's Other Work
If you loved Karen Kingsbury's iconic Baxter Family series, you will no doubt enjoy her other work, too.
So, here's a list of the rest of this prolific author's series, standalones, and non-fiction books.
True Crime Books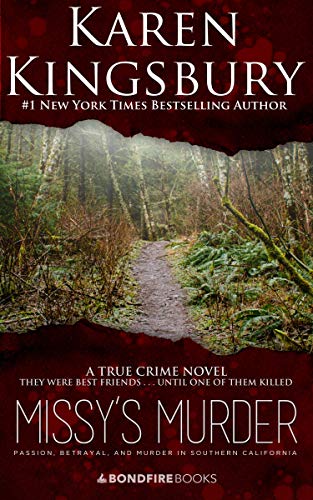 Remember how Karen Kingsbury started out writing true crime? These four books kicked off her writing career before she ditched the gritty world of real-life murders for the positive, uplifting, and inspiring themes she's famous for today.
These non-fiction deep-dives are standalone books, so you can read them in any order you choose.
The Forever Faithful Books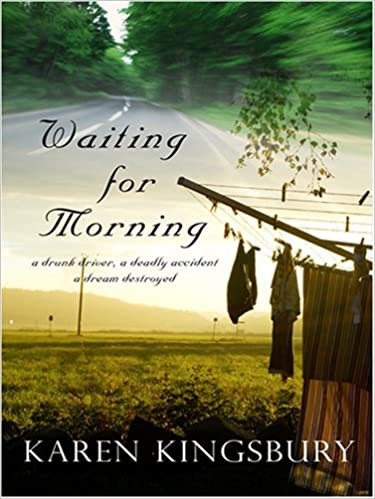 The Forever Faithful trilogy follows two families struggling to uphold their faith in God. But thanks to the power of prayer, and an unwavering determination to keep going, they learn that no matter what challenges they face, with Jesus by their side, they can make it through.
The Forever Faithful Books in Reading Order
The Treasury of Miracles Books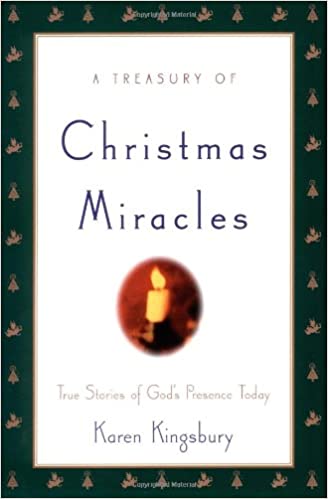 This inspiring five-book collection celebrates God's power through the retelling of real-life miracles.
Each book has a different theme, and in 2015, Kingsbury compiled the highlights of each one into a year-long devotional book, simply entitled 'Miracles.'
The full works are listed below and can be read in any order you choose.
The Red Gloves Books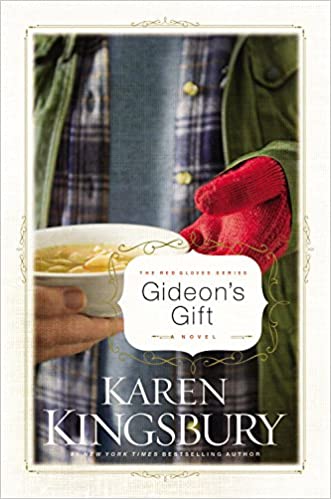 The Red Gloves Books invoke the magic of Christmas with four heartwarming tales of love, hope, and togetherness.
They teach us that miracles can happen anytime, anywhere. We don't need money, fame, or fortune to make a difference in people's lives; we only need a loving heart and a little faith.
After all, in the words of Karen Kingsbury, "Christmas miracles happen to those who believe."
The Red Gloves Books in Reading Order
The September 11 Books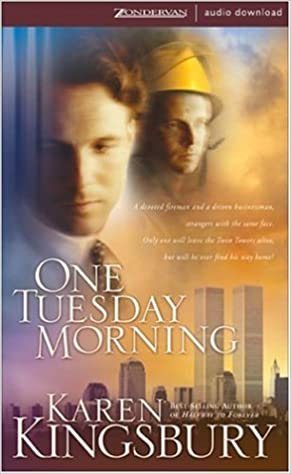 In the years that followed 9/11, Karen Kingsbury penned three moving fiction novels capturing the grief, hope, and resilience of those whose lives were changed forever on that tragic day.
The September 11 Books in Reading Order
The Cody Gunner Books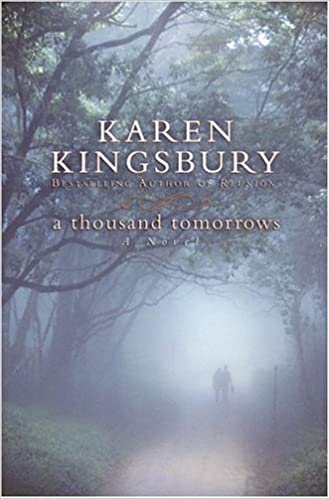 When Cody Gunner was eight years old, his father walked out, leaving him, his mother, and his younger brother with Downs Syndrome to fend for themselves.
For years, he vowed never to let his heart get broken again, but when he meets Ali, he can't help but fall head over heels in love.
This pair of sweethearts have a wonderful life ahead of them until tragedy strikes, and Cody is left grief-stricken for a second time.
But in the midst of his sorrow, God never leaves Cody's side, and through the power of prayer, he might just find the strength to love again.
The Cody Gunner Books in Reading Order
The Lost Love Books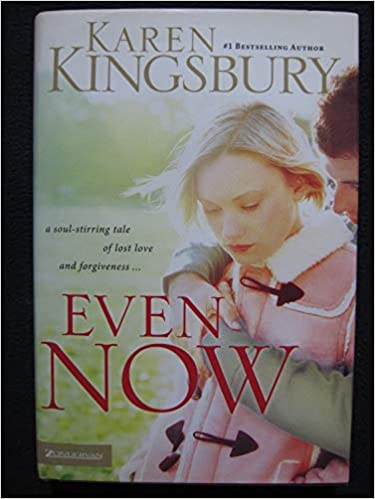 In this moving two-part series, a long-lost love is reignited after years of bitter separation.
Brought together again, Lauren and Shane work to rekindle the connection they once shared while their daughter, Emily, finds her own way in the world, with God by her side.
The Lost Love Books in Reading Order
The Angels Walking Books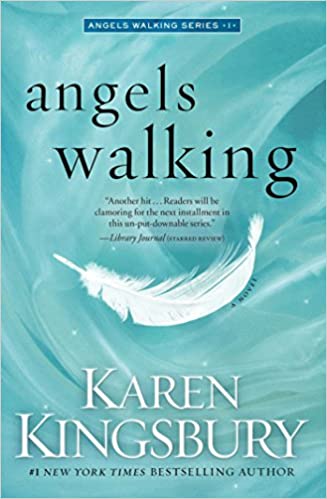 Baseball star Tyler Ames had a glittering career ahead of him, but after a catastrophic injury, now, his once bright future looks bleak.
To make matters worse, he's been ditched by his sweetheart, Sami, leaving him well and truly at rock bottom.
But when he takes on a job at a retirement home to earn some extra cash, Tyler finds unexpected healing, hope, and redemption in the wise words of an elderly stranger.
The Angels Walking Books in Reading Order
The Heart of the Story Series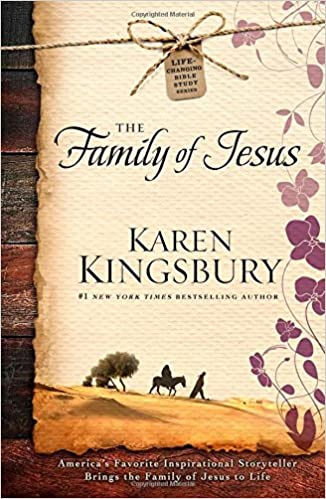 This is a Bible study, but not as you know it. Rather than approaching the scriptures in a typical, analytical way, Karen Kingsbury encourages readers to grasp the lessons of the good book not just with their minds but with their hearts.
In 'The Family of Jesus,' we learn about those closest to Him; Mary, Joseph, his brother James, John the Baptist, Elizabeth, and Zechariah, to gain a higher understanding of the Savior and his message.
And in book two, 'The Friends of Jesus,' Kingsbury explores the stories of Jesus' closest companions; Peter, John, Matthew, Judas, Mary Magdalene, and Lazarus. Some would stand by him, and some would betray him, but through their fascinating character portrayals, Christians can grasp the lessons of the Scriptures in a deeper and more meaningful way.
The Heart of the Story Series in Reading Order
The Timeless Love Books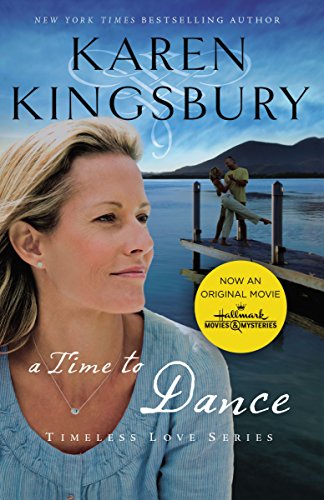 In book one, we meet John and Abby, a seemingly perfect couple on the surface, but in reality, they're on the brink of divorce.
But when the time finally comes to announce their separation, it seems that God has other plans. Suddenly, for the first time in years, there's a glimmer of the old love they thought they'd lost.
In book two, John and Abby have overcome their marital struggles and are joyously embracing their rekindled love. But then tragedy strikes.
Now, faced with the greatest challenge of their lives so far, they'll need an even bigger miracle if they're going to make it through.
The Timeless Love Books in Reading Order
Karen Kingsbury's Standalone Novels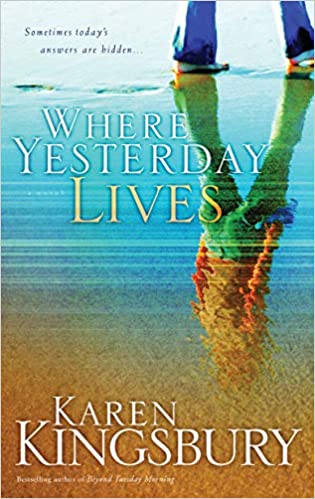 Here's a list of every standalone novel by Karen Kingsbury, from her very first Christian fiction novel, to her hotly anticipated upcoming release.
Just Once (Due to be published in June 2023)
Children's Books
Aside from her many books for adults, Karen Kingsbury has also penned a selection of heartwarming, inspiring, and faith-filled children's stories, listed in publication order below.
Books for Parents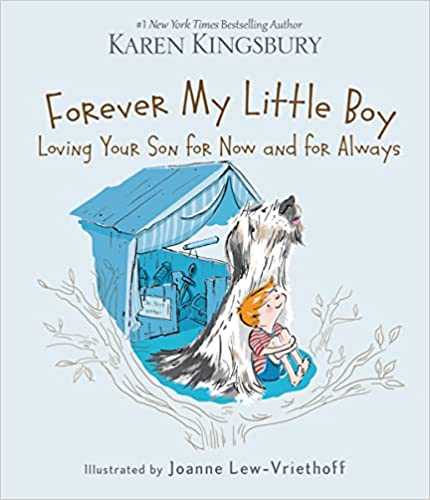 While parenting lessons can be found in much of Kingsbury's work, these two titles blend scripture and prayer to speak to the joys and challenges all parents will experience, whether you're raising a little boy or a little girl.
Non-Fiction Work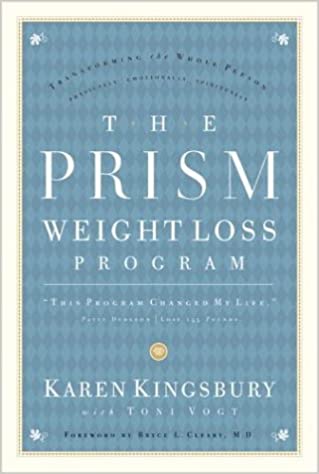 As well as her inspirational fiction stories, true crime novels, and heartwarming children's books, Karen Kingsbury has a selection of non-fiction works to explore, too.
Forever Young (2005)
Conclusion
Karen Kingsbury is one of the most celebrated Christian authors of the 21st century, and as you can see, she has an incredible bibliography to explore.
If you love Kingsbury's captivating stories of love, life, and faith, and you're looking for some further reading suggestions, check out our list of the best Christian romance novels out now.
Are you a Karen Kingsbury fan? If so, what's your favorite book? Let me know in the comments below!