All love detective novels with very likable protagonists. A great lead character with a charming personality, wit like no other, and a knack for adventure and mystery make detective stories even more fun.
From Agatha Christie's Hercule Poirot to the evergreen Sherlock Holmes by Sir Arthur Conan Doyle, detective stories have never failed to capture the imagination and attention of readers.
If you are a fan of the detective stories genre, then Peter Robinson is a name you must have heard of. Robinson was a Canadian author who gained fame writing brilliant detective stories. Robinson wrote over 50 books in his career.
If you plan to start reading Peter Robinson's books, you'll need some help navigating this sea of books. This article will act like your compass. We arranged all the books written by Robinson, placed them in different series, and made a list of all the books in reading order.
Peter Robinson is famous for his "Inspector Banks" book series. But apart from this series, he also wrote some great short stories, novellas, and standalone novels. We have included all of these books in this article. Here are all the different series mentioned:
Let's start with the most famous and extended book series on this list; Inspector Banks.
Inspector Banks Books
The Inspector Banks series is Peter Robinson's most famous and read book series. DCI Alan Banks is a charming and likable character who has astounding crime-solving skills.
But apart from great mysteries, these stories have a very touching aspect. This book series will take you on an emotional/thriller rollercoaster ride.
Start With: Gallows View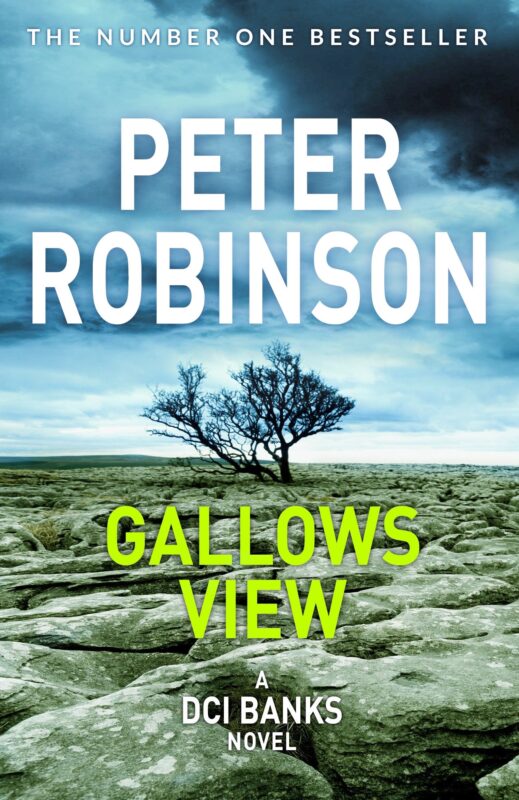 The first book in the Inspector Bank series is also the introductory book for anyone interested in starting this series. The first book will hook you to the series with its brilliant plot, great characters, and incredible climax.
Detective Alan Banks works in London but is fed up with the high-paced city life. He wants to move to a country where crime is low and the days are slow. This compels him to move to Yorkshire, a small and peaceful place.
Banks is a happily married man with two kids. But what he considered a quiet and peaceful life soon turned out to be a mess. Banks finds himself solving three different and quite jarring cases.
Firstly, there's a case of a peeping tom which seems less like a crime and more like a nuisance. Then there's a case of robbery, and finally, a case of possible murder. Banks is the one to investigate the cases and see if there is a connecting link between these three cases.
The characters are very interesting, especially Banks, with his intelligence, compassion, and skills. Alan's wife, Sanda, is also a fascinating character, and seeing the dynamic between these two is very exciting.
The village where Banks lives is detailed very well. The book even comes with a map to help you locate where things are happening. But what will genuinely blow your mind is the climax of this story. Peter Robinson has created a great job of bringing three cases together and ending them in a satisfying conclusion.
The book is small, so it will take a little time to finish. What could be better than a fast-paced detective story that can be completed within a few days? The entire story will keep you guessing until the end, and you'll look for the next book when the end comes.
Here are all the books in the Inspector Banks series arranged in reading order:
Inspector Banks Short Stories
If you loved the Inspector Bank series, you will also love the short stories series of the same. This series is not just a collection of short stories with Alan Banks as the protagonist, but it serves as a backstory for the detective.
Readers will get to know a lot about the personal life of Alan Banks, his family, and the relationship he shared with his parents and brother. Since these are short stories, it will be a quick read as well.
Start With: Going Back
It has been a year since Alan Banks met his parents and family, and the novella "Going Back" is about going back to the place he grew up and meeting his family. It's his parents' 50th wedding anniversary, but this family reunion is not all love and smiles.
There are so many cute moments in the book that ultimately take away the mysteries and thrill of the original series but in a good way. Alan Banks meets his parents and discovers his father is not in good shape. His mother is delighted to see him.
Bank's mum still considers him a young kid, while his estranged relationship with his brother makes him think about everything he had done and failed to do. There are many hard-hitting emotional moments, and we get to see a lot about the emotional side of Alan Banks.
There's also a mysterious element in this story. A young neighbor is always around Banks' parents, helping them with their chores and being a good Samaritan. But this is not well-digested by Banks as he suspects some ulterior motives.
Using this mysterious element, Robinson invokes a deep emotional response inside Banks, making him think whether he is suspicious of this young man's intentions because, deep down, he might be jealous of him. Perhaps this young neighbor is doing what he should have done for his parents.
Going back is a small novella that can be read within three to four days, depending on your speed.
It is an excellent read if you want to know the emotional aspect of Banks in detail. Apart from this, four more books in this series are equally fun to read.
Here are all the books in this series arranged in reading order:
Going Back
Like a Virgin
Blue Christmas
Walking the Dog
Summer Rain
Standalone Novels
Apart from the entertaining Inspector Banks series, Peter Robinson has also written some engaging, standalone novels. Most of these books are in the psychological thriller genre.
Here's a little bit about the first standalone novel by Robinson.
Caedmon's Song / The First Cut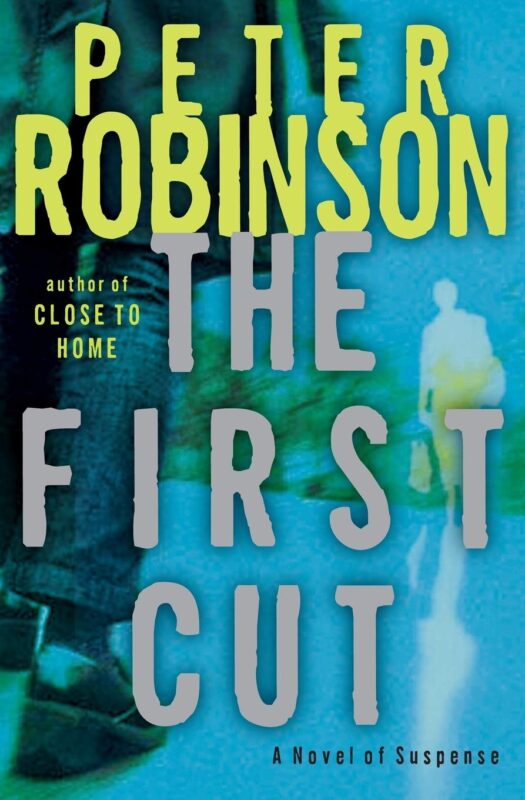 The First Cut (published as Caedmon's Song in the UK) is a great standalone novel that will appreciate the storytelling skills of Peter Robinson and his understanding of the mystery/thriller genre.
The First Cut is a psychological thriller with some gruesome descriptions and eerie events to give you the creeps. The story starts with a gruesome crime when someone attacks a college student named Kirsten. Luckily she survives.
Unluckily, she has no recollection of what happened or who was behind the attack. But slowly, as she recovers and tries to get back into everyday life, flashes of the night shake her to the core. Things are revealed to her but in a very mysterious and creepy way.
Apart from Kirsten, another woman is introduced in the distant part of the country. Martha Browne arrives at Whitby, claiming to be an author working on something gruesome. But there's more to it than what meets the eye.
A great story that you will love as an afternoon read as you sip coffee. There are two more books in the standalone series. Since these are standalone novels, there is no reading order to them. We have arranged the books in their release date order.
Short Story Collection
Peter Robinson was a big fan of short stories. With his writing style and understanding of the thriller genre, his short stories are great at building suspense and tension and ending the story with a satisfying conclusion.
Here's a little about one of his short stories.
Not Safe After Dark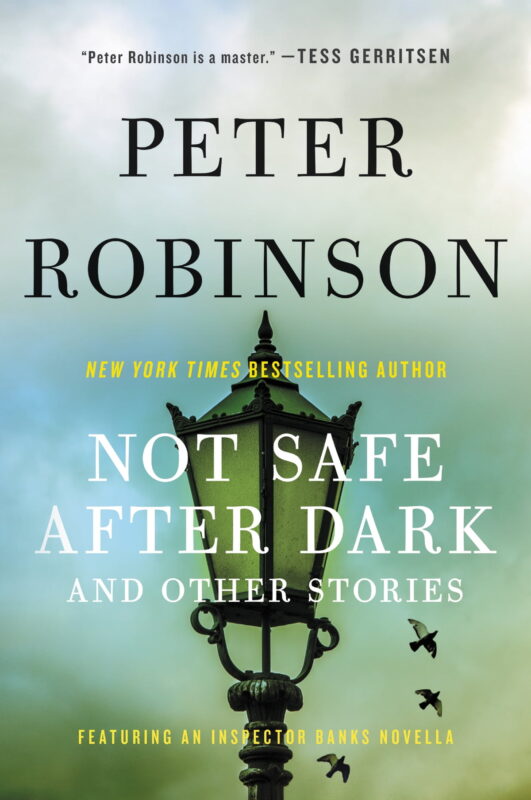 Not Safe After Dark is a collection of 20 short stories, including three Inspector Banks stories.
All the readers who have read this book found the stories to be extremely well-written, with a fantastic plot, intriguing characters, and mind-blowing twists and reveals.
All the stories are great crime thrillers that will keep you guessing what's to come next. Since the stories are not long, you get a significant build-up and a fantastic payoff for all the stories.
There is one more book in this series mentioned below. Since these are just collections of short stories, there is no series to them. Here are all the books in this category:
Novellas
Apart from great full-length book series and collections of short stories, Peter Robinson has written some great novellas that frequently include the characters from other novels and short stories collection.
Apart from the Detective Banks series, the novella collection is the second-largest book series by Peter Robinson. Robinson wrote over ten novellas with intriguing stories leaning more towards crime and psychological thriller genres.
Since these novellas are not part of any series, they have no reading order. So we have arranged them in their release order. Here's the list:
The Two Ladies of Rose Cottage
Missing in Action
Birthday Dance
The Eastvale Ladies' Poker Circle
The Ferryman's Beautiful Daughter
The Cherub Affair
Cornelius Jubb
The Magic of Your Touch
Fan Mail
The Good Partner
Innocence
Conclusion
Peter Robinson passed away this year, but his works will remain alive forever. He is one of the most notable crime/thriller and detective stories writers of our time.
People have loved the complex and lovable characters he created and the stories he wrote.
So pick any series, though we recommend going with the Inspector Banks series and start your journey of reading some great crime thrillers. Keep reading and keep discovering great stories.