Have you ever noticed that some of the world's most celebrated works of literature are also some of the most complicated books you can read?
Let me be the first to admit that I've slogged through a fair few classics in my time only to give up without ever finishing them. Stumped by complex prose, puzzling metaphors, and unfamiliar language, I've cut my losses and switched to an excellent, easy read to soothe my tired brain.
But some books are worth the struggle. Suppose you see yourself as a heavyweight bibliophile and you're not afraid to tackle some challenging reads.
10 Most Difficult Books to Read
| Sr. No. | Title | Publication Date | Print Length | Author | Publisher | Where to Buy |
| --- | --- | --- | --- | --- | --- | --- |
| 1 | Finnegans Wake | January 18, 2012 | 656 pages | James Joyce | Wordsworth | Amazon |
| 2 | Infinite Jest | November 13, 2006 | 1079 pages | David Foster Wallace | Back Bay Books | Amazon |
| 3 | The Sound and the Fury | September 05, 1992 | 368 pages | William Faulkner | Modern Library | Book Shop |
| 4 | Naked Lunch | July 16, 2013 | 304 pages | William S. Burroughs | Grove Press | Amazon |
| 5 | War and Peace | December 2, 2008 | 1296 pages | Leo Tolstoy | Vintage | Amazon |
| 6 | Sophie's Choice | March 03, 1992 | 576 pages | William Styron | Vintage | Book Shop |
| 7 | Moby Dick | August 31, 2016 | 454 pages | Herman Melville | CreateSpace Independent Publishing Platform | Amazon |
| 8 | The Unconsoled | October 1, 1996 | 535 pages | Kazuo Ishiguro | Knopf Doubleday Publishing Group | Amazon |
| 9 | Umbrella | October 08, 2013 | 448 | Will Self | Grove Press | Book Shop |
| 10 | One Hundred Years of Solitude | February 21, 2006 | 417 pages | Gabriel Garcia Marquez | Harper Perennial Modern Classics | Amazon |
1. Finnegans Wake by James Joyce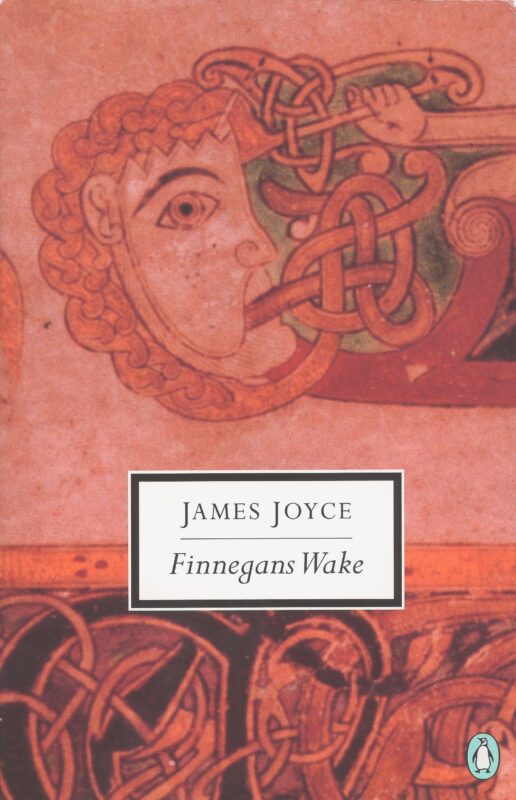 No list of complex books would be complete without this infamously baffling novel by Irish writer James Joyce.
It took Joyce seventeen years to write Finnegans Wake, and I'd hazard a guess that it's taken some people just as long to read it. A significant reason is that much of the narrative is defined by a stream of consciousness that refuses to be hemmed in by any definite structure. Plus, the story begins mid-sentence and ends in the middle of the same sentence, which should give you a good idea of what to expect from this erratic tale.
Still, the novel is celebrated as a masterpiece that pushes the boundaries of traditional storytelling to a whole new level. So, if you're ready for a literary challenge, there's perhaps a no better place to start.
2. Infinite Jest by David Foster Wallace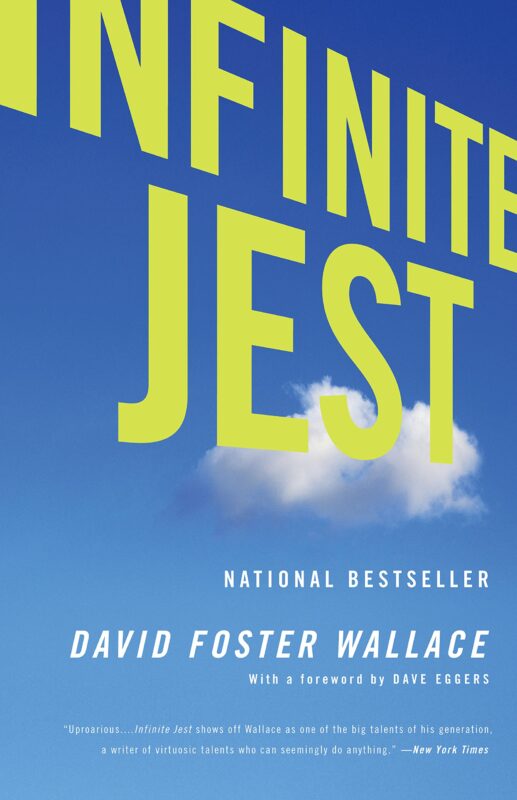 This exuberant, humourous, and philosophical novel is set in a futuristic world where the US, Canada, and Mexico are united together as a superstate, known as the Organizations of North American Nations (O.N.A.N).
Featuring fascinating characters in the dysfunctional Incandenza family, the story explores our universal human desire for entertainment that often comes at the expense of a genuine connection with ourselves and each other.
It's a novel that manages to be both profoundly thought-provoking and entertaining in equal measure. Still, it's far from an easy read. At well over a thousand pages, and the narrative structure is unconventional. On top of this, the pages are packed with hundreds of endnotes and footnotes. But all that hasn't stopped it from becoming one of the most celebrated novels of the 20th century, selling over a million copies worldwide.
Also Read:- Finding Relatable Characters in Books
3. The Sound and the Fury by William Faulkner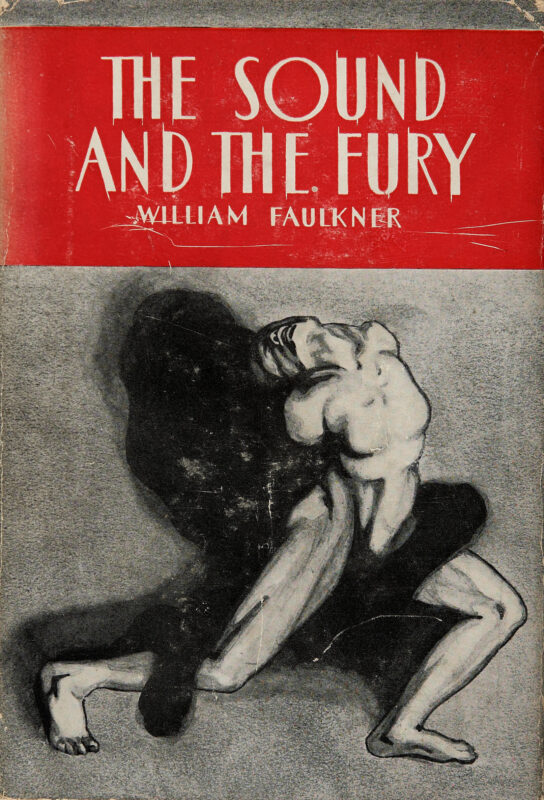 The Sound of Fury tells the story of the Compson family. It features some of the most famous characters in twentieth-century literature. But with its constantly changing narrators and switching of pace and time, this is anything but a relaxing read. Instead, it's another classic example of stream-of-consciousness writing that keeps the reader continuously guessing throughout.
The author initially intended the book to be printed in different colored ink to denote the text's various temporal boundaries and chronological shifts. But, unfortunately, the technology of the day didn't allow for it, and even today, you'll likely be lumbered with the black and white version, so get ready for a rough but rewarding read.
4. Naked Lunch by William S. Burroughs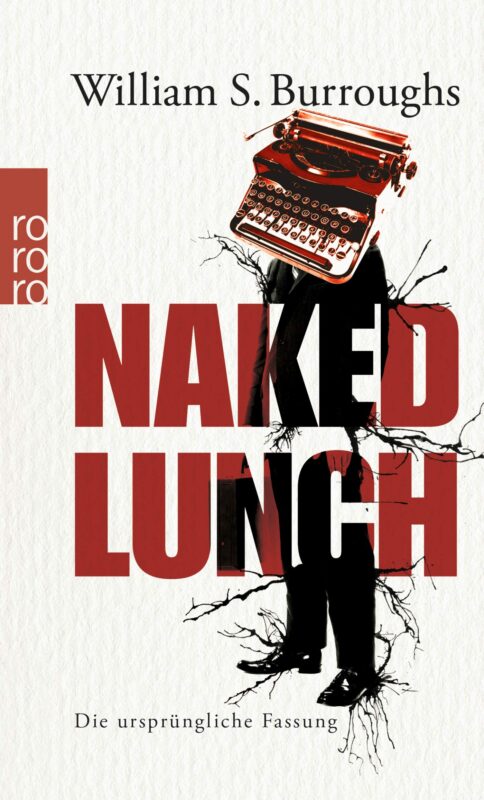 This beloved cult classic has no set plot. Instead, it's presented as a series of interconnected vignettes that, according to Burroughs, can be read in any order you like.
The story follows the author's alter ego, William Lee, and his many different aliases as he travels throughout the United States and Mexico on the run from the authorities.
The nonlinear narrative can be frustrating at first, but stick with it; this mind-bending drug-fueled adventure, packed with controversial characters, still feels fresh today, 60 years after it was first published.
5. War and Peace by Leo Tolstoy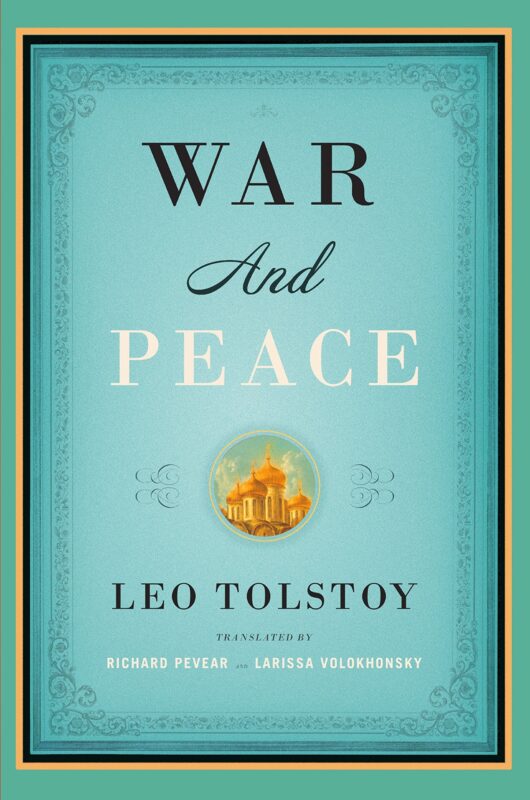 Leo Tolstoy's War and Peace is the undisputed big daddy of all novels and one of the most famous examples of an epic in all of literature.
Parts of the story read more like a philosophical exploration rather than a narrative. With way over 1000 pages, this is not a novel for the faint-hearted. But don't let that put you off. Yes, the Russian names can be confusing and hard to follow at first, but once you get the hang of it, this is a surprisingly addictive read.
Set in Tsarist Russia during the French invasion, the story follows five aristocratic families. It features some of the most memorable characters of 19th-century literature.
It was first published as a series rather than one complete work, and it's still available in separate shorter editions today. So if picking up a giant brick-shaped book feels overwhelming in itself, consider tackling Tolstoy in more bite-sized volumes.
Also Read:- The 7 Best World War 2 Books to Read
6. Sophie's Choice by William Styron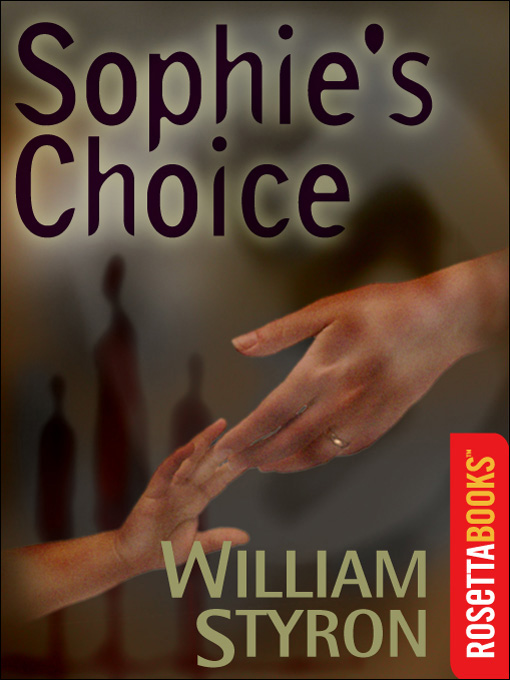 William Styron's 1979 novel is a difficult read, but not because of any complex prose or erratic structures and narratives; this is one of the most heart-wrenching tales ever told.
It follows the harrowing story of a young Polish woman who, after suffering unimaginable abuse in a Nazi concentration camp, is forced to make the unthinkable decision about which of her children will live and which will die.
It's one of those books you have to put down from time to time to take a few deep breaths and have a little sob, but the story is so transfixing that you'll undoubtedly return, even though it hurts.
7. Moby Dick by Herman Melville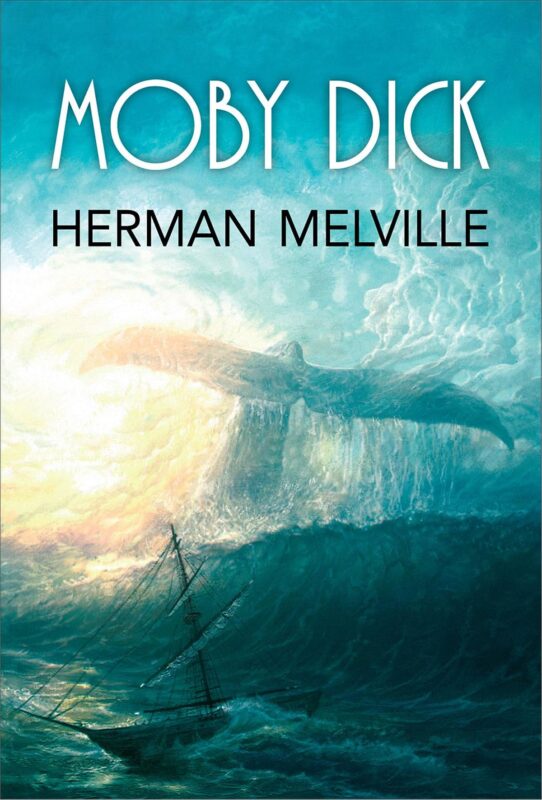 Moby Dick is probably the most famous book on this list and one of the most notoriously tricky reads to ever come out of America.
Melville's literary masterpiece follows a vengeful captain's obsessive pursuit of a white whale across a vast and raging ocean. Yet while the premise sounds pretty straightforward, this sea-faring adventure is also peppered with long encyclopedic style entries on the history of whaling and whaling anatomy. Some editions of the book even include well-needed maps, illustrations, and explanatory notes, as well as a glossary to help you decipher the many complex nautical terms.
But while it's certainly not a book you can breeze through in a couple of days, if you're willing to take it slow and steady, you'll be glad you did.
8. The Unconsoled by Kazuo Ishiguro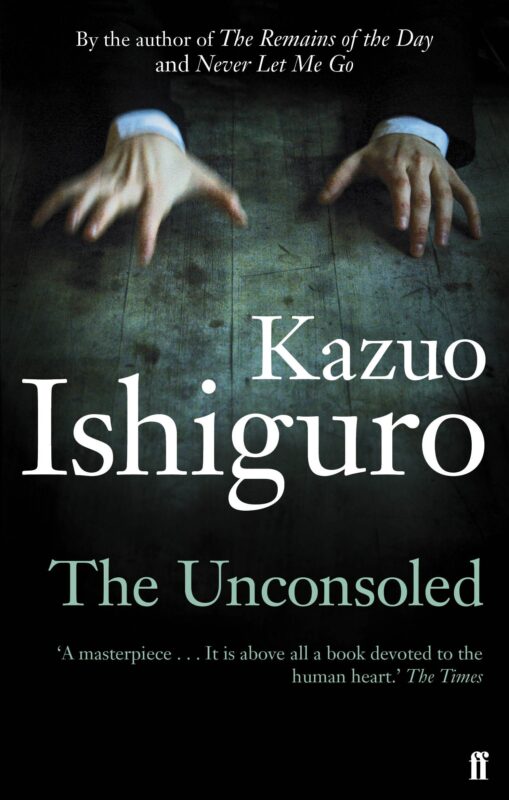 Packed with surreal metaphors and otherworldly narratives, this is the renowned British/Japanese author's most challenging novel by far.
It tells the story of a famous pianist who arrives in a central European city to play a concert that he doesn't even remember agreeing to. His exact location is a mystery to him. In the days, hours, and minutes before his performance, he slips into a dreamlike state which accelerates beyond his control.
But with its enigmatic themes and logic-defying plot, this is not an easy read. So much so that when it was first published back in 1995, many critics slammed it as "indecipherable" and "baffling."
Yet, as is the case with so many challenging reads, the critics quickly changed their tune. The Unconsoled is now regarded as one of the most thought-provoking novels of the 20th century and one of Ishiguro's most compelling works.
9. Umbrella by Will Self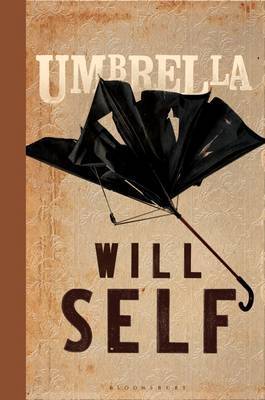 This infamously thorny novel begins in 1971 when maverick psychiatrist Zach Busner takes up a new position at London's Friern Hospital for the Mentally Ill.
As he meets his new patients, Busner begins to notice some surprising patterns in their behavior. They display strange and repetitive physical tics, but their bodies are constantly in motion, their eyes appear empty. It's as if they're somewhere else entirely, and no amount of outside stimuli can snap them back into the real world.
Yet it's Audrey, an elderly patient in a seemingly constant catatonic state, who fascinates him the most. And so, he embarks on a mission to bring her back to life with the help of a brand new medication. What follows is a fascinating journey into Audrey's world and how she came to be locked up in one of London's most notorious psychiatric units.
But while the tale is undoubtedly intriguing, it's also a hard slog in places. The stream of consciousness narrative flows without chapters, and scenes intercut each other without warning or reference. As a result, it reads more like a literary experiment than a novel. It is unlike anything seen in historical literature before.
10. One Hundred Years of Solitude by Gabriel García Márquez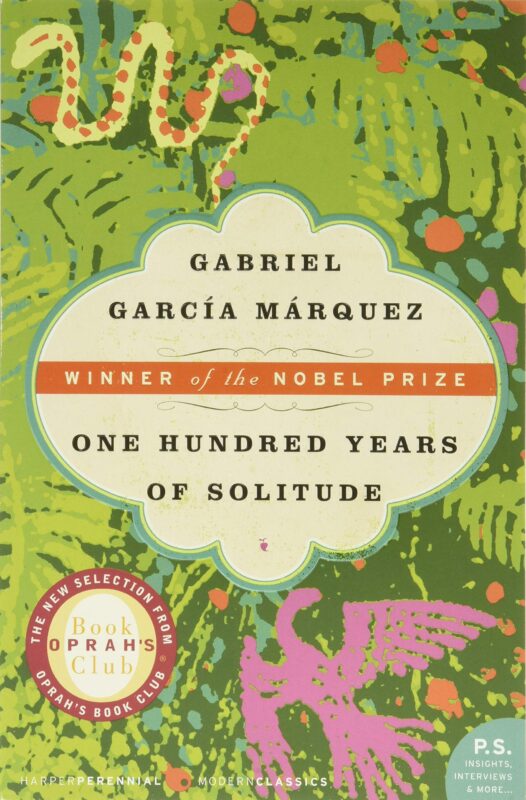 This bestselling landmark novel by Colombian author Gabriel García Márquez is arguably the most famous book coming out of Latin America.
The story flows through generations, following the turbulent lives of the Buendía family, who once upon a time founded the fictitious town of Macondo. Throughout a century, the family is embroiled in some of the most poignant events in Colombia's history.
The novel is regarded by many as the ultimate fairytale for adults and the definitive example of magical realism. But this doesn't make it an easy read; the interwoven ties of seven generations are tricky to follow and made even more difficult because multiple characters have the same name.
That being said, these challenges are well worth overcoming to experience one of the most compelling and captivating novels of all time.
Conclusion
These are some of the most complex and challenging books ever written, but they're also some of the most celebrated. So, if you've got the stamina to push through the complexity and make it to the end, you'll probably be glad you did.
Do you have a favorite book that's also notoriously difficult to read? Or do you want to confess to a classic that you never quite managed to finish? Don't worry; there's no judgment here! Drop me a comment in the box below and let me know the biggest challenges you've faced in your reading journey.