It's Book Banning Week, and people around the country are coming together to celebrate the right to read. But meanwhile, schools across America are ramping up their censorship at an alarming rate.
While attempts to ban books from school libraries and classrooms are nothing new, there's been a huge increase in the number of concerned parents demanding the suppression of books in the last couple of years. And unfortunately, a worrying amount of education boards seem willing to do it.
Last October, a school district in York, Pennsylvania, faced severe backlash after suspending hundreds of books, movies, and other educational resources. But the most shocking element of this story isn't necessarily the number of books that were censored; it's the fact that people wrote the overwhelming majority of them of color.
And while the all-white school board preferred the term 'freeze' rather than 'ban' (they claimed they were temporarily reviewing their content, rather than permanently removing them), many students, parents, and educators weren't convinced.
One high school senior likened it to being "punched in the gut," saying she felt "shocked, terrified, and disappointed" at the school board's decision. And she wasn't the only one; numerous peaceful rallies and protests have taken place since the bans were announced.
Angie Thomas's 'The Hate U Give,' Malala Yousafzai's autobiography 'I Am Malala,' Brad Meltzer's picture book 'I am Rosa Parks,' and Tiffany Jewell's 'This Book Is Anti-Racist' are all among the titles to get the ax. Plus, the school board made the baffling decision to withdraw numerous other diversity resources, including a 6-part PBS documentary series, 'The African Americans: Many Rivers to Cross,' and 'I am not Your Negro', a documentary inspired by the writings of James Baldwin.
But ever since the censorship was announced, pressure has been mounting for the decision to be reversed. Many of the high-profile authors whose books were censored have taken to Twitter to condemn the suppression of their work and support the student's protests. And recently, the nonprofit organization PEN America, which campaigns for freedom of literary expression, joined them by releasing a statement urging the Central York school board to see sense.
And thankfully, in this case, reason eventually prevailed. Just a few days ago, the board voted unanimously to reinstate the entire list of books and resources.
Ben Hodges, a York-based teacher and member of the Panther Anti-Racist Union (PARU), spoke to the press to condemning the district's original decision and praise the brave high schoolers who stood up to injustice.
"They are heroes and should be celebrated as bastions of American freedom and democracy. I want to be clear; these kids did this."
And so, after months of campaigns in York, Pennsylvania, freedom, and diversity claimed victory over censorship. But elsewhere around America, battles like this one continue to rage.
One such battle is taking place in central Texas, which has seen more than its fair share of book-based controversy in recent years.
Back in February, the Leander Independent School District (LISD) held a memorable board meeting to debate a series of titles on their high school book club program. Some parents felt the choices were inappropriate, and to emphasize her point, one mother went as far as to brandish a pink sex toy while reading passages aloud from Carmen Maria Machado's memoir, The Dream House, which features a sex scene involving a dildo.
Machado's book, along with titles by Margaret Atwood, Jodi Picoult, Jacqueline Woodson, and Shirley Jackson, were all on the chopping block, with some parents arguing they were unsuitable for students in the 17 to 18 age group.
The dildo-wielding mother even accused the school board of "child abuse" by exposing teens to adult content. But many parents vehemently disagreed, and Carmen Maria Machado herself backed up their sentiments.
In an interview aired on CBC Radio's 'As It Happens,' the author weighed in on the school board's decision to ban her book, saying, "This all started because a bunch of teachers was like 'We want this book on this list.' And that is their job. That is what they're supposed to be doing."
"Certainly, there are books that are appropriate for certain ages, but I think saying that students at 17 and 18 can't read anything with sex in it and that there's no value in a book like that for those students when your teachers have said otherwise, the people who you pay to educate your kids, that strikes me as very odd and very disingenuous."
"The community is also not a monolith. Like, there are gay teens at that school. There are gay people in Leander, Texas. There are gay people in Texas… And it feels a little, I think, strange that this very conservative religious group can make the agenda for all the other students."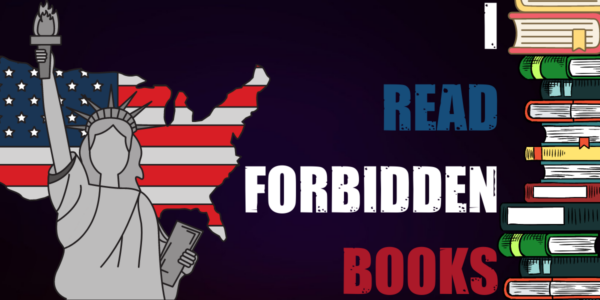 She also pointed out that since the book was on a list of multiple different titles students could pick and choose from, "Their kids did not have to read the book. They could have chosen a different book. They're trying to remove the book from the list for all the students. So, I don't think it's really about age-appropriateness. I mean, there's a reason that they target books with gay content."
And Machado is correct, as many of the titles pulled are ones that feature LGBTQ+ relationships. Unfortunately, it appears that some parents in the district would prefer to pretend that queer people didn't exist at all.
To make matters worse, this homophobia is accompanied by a heavy peppering of racism, too, as many other books on the list are written by people of color and deal with themes of racial prejudice, violence, and injustice.
But while only a tiny minority of parents had a problem with the titles, their outrage and persistence unfortunately won. The LISD not only axed the original 15 books in question, but they continued to remove more and more from their reading lists in the weeks and months that followed. They also announced they would be stopping student book clubs entirely until the situation could be reviewed.
So, not only have teens been denied access to books which professional educators have recommended, but they've also lost their entire extracurricular reading program too.
But of course, none of this irrationality went unchallenged, and students, parents, and teachers have been protesting the LISD decision ever since.
Several authors of the axed books joined together to write an open letter to the school board, saying, "We are particularly alarmed and disappointed to see that so many of these targeted books feature authors or characters who are women, LGBTQIA+ individuals, or people of color."
And ever since the saga began, PEN America has aligned with the campaign to reverse the bans. Jonathan Friedman, their director of free expression and education, made a public statement after the initial decision to pull the books was announced.
"This is a sad day for literature and for students' freedom to learn," he said. "It is disheartening to see a school district closing off avenues for learning and engagement across lines of difference. Not only is the removal of these books harmful to the literary community as a whole, but it also contributes to the further minimization of the issues that people of color and LGBTQ+ individuals face. The district has an obligation to open students' minds to the difficult issues these books reckon with, not close them off to diverse lived experiences. After all, how can we expect young people to learn about diversity if we do not expose them to diverse perspectives in literature?"
While this recent spate of book banning has put the Austin suburb of Leander on the map, it's not the area's first brush with literary controversy. A couple of years ago, the director of the Leander Public Library, Priscilla Donovan, was forced to quit her job after she received backlash for hosting a Pride storytime event.
And in the last few days, controversy returned to LISD when two parents filed a police report (that's right, a police report) about 'depraved' and 'pedophilic' content in Jonathan Evison's book 'Lawn Boy.'
While the book isn't on the school curriculum, it is available to older students in some campus libraries. The story references queer encounters between two boys of the same age, which sent one particular mother into outrage when she discovered a copy that her high schooler had brought home.
But whatever your opinion about the appropriateness of Lawn Boy for teens, this incident begs the question; should books in a public school library be policed by law enforcement or the education board? And for most rational people, the answer is clear.
Book Censoring is On The Rise
There's a worrying increase in attempts to censor books and other learning materials across the nation, and incidents like these at the Central York school board and the Leander Independent School District are by no means isolated events.
That's why it's more important than ever that we protect, nurture, and celebrate our freedom to read. One way to do this is to get involved in Banned Books Week and join forces with other readers and authors worldwide to unite against censorship. And this years' campaign motto couldn't be truer; "Books Unite Us. Censorship Divides Us."
Amen to that!