At A Glance: Our Top 5 Picks for Books to Read With Your Book Club
Whether you gather around with friends with cups of tea and slices of cake and have a discussion about your latest book or prefer to book club via the digital world there is one thing that affects any book club. Choosing which books you will end up reading together.
Previously here at HookedtoBooks, we have written about how to start a book club, and today I wanted to write a list of suggestions of what I think are the best book club books that you could read in 2021, in case you couldn't decide from all the books we mention in our reviews – there is a lot!
How to Choose A Book Club Book.
Whether your book club meets weekly or monthly or even bi-monthly there is one thing for sure and that picking a book for your book club can be one of the hardest things to do. Depending on your group you will probably still have people with different tastes and preferences for what they like to read selecting a book everyone will enjoy does pose a bit of a challenge.
Within this list, I hope to highlight some of the best book club books of all time that you and your book club could read.
IMAGE
PRODUCT
FEATURES
PRICE
Lumberjanes Beware the Kitten Holy
• Format: Paperback
• Paperback:-

View on Amazon

Nevermoor The Trials of Morgan Crow By Jessica Townsend
• Formats: Kindle, Audiobook, Hardcover, Paperback, and Audio CD
• Paperback: 512 pages

View on Amazon

City of Ghosts By Victoria Schwab
• Formats: Kindle, Audiobook, Hardcover and Paperback
• Paperback: 320 pages

View on Amazon

A Good Girl's Guide to Murder By Holly Jackson
• Formats: Kindle, Audiobook, Hardcover & Paperback
• Hardcover: 400 pages

View on Amazon

Naked in Death By J.D Robb
• Formats: Kindle, Audiobook, Hardcover, Paperback & Mass Market Paperback
• Print Length: 381 pages

View on Amazon

Jurassic Park By Michael Crichton
• Formats: Kindle, Audiobook, Hardcover, Paperback & Mass Market Paperback
• Mass Market Paperback: 464 pages

View on Amazon

The Priory of the Orange Tree By Samantha Shannon
• Formats: Kindle, Audiobook, Hardcover & Paperback
• Print Length: 846 pages

View on Amazon

Before the Coffee Gets Cold
• Formats: Kindle, Audiobook, Hardcover, Paperback & Audio CD
• Hardcover: 272 pages

View on Amazon
Lumberjanes: Beware the Kitten Holy By Noelle Stevenson, Grace Ellis, Brooke Allen, Maarta Laiho, and Aubrey Aiese.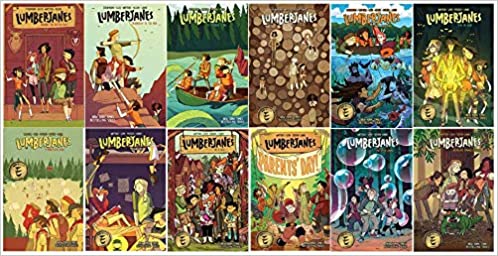 No matter what book club I have attended in my life there is always one type of book which is rarely ever featured – graphic novels. Due to this injustice, I have decided to start my list of book club recommendations with graphic novels and the first being Lumberjanes which is a collaborative project which is still ongoing.
Lumberjanes is the perfect graphic novel for many reasons, firstly if everyone in the club finds they don't have a lot of time to read that month then graphic novels are a quick and easy fix. But with Lumberjanes, we follow Jo, April, Mal, Molly and Ripley as they attend Miss Qiunzella Thiskwin Penniuquiqul Thistle Crumpet's Camp for hardcore lady types!
This summer camp is far from what you would expect a camp to be for girls over the summer – with our group of Lumberjanes going to various unexpected adventures that leave you both amazed and howling with laughter at times!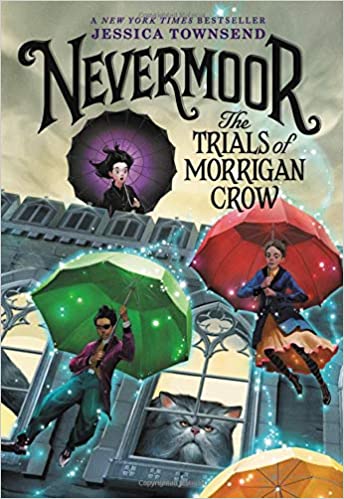 Like graphic novels, I feel that middle-grade fiction also gets forgotten about in some book clubs as their stories are seen to be just for children. However, I completely disagree with this and believe that middle-grade fiction produces some of the most fantastical worlds of fiction that I have ever read.
Nevermoor is one of those fantastical children's stories that I can only describe as partly a cross between something from the magical world of Harry Potter and a Studio Ghibli creation.
Cursed knowing that on her thirteenth birthday that she will die, Morgan Crow is also considered to be the unluckiest child and the cause of all the bad luck in her town. However, as Morgan awaits her fate she is suddenly whisked away by a man called Jupiter who takes her to Nevermoor where the truth of her curse is revealed.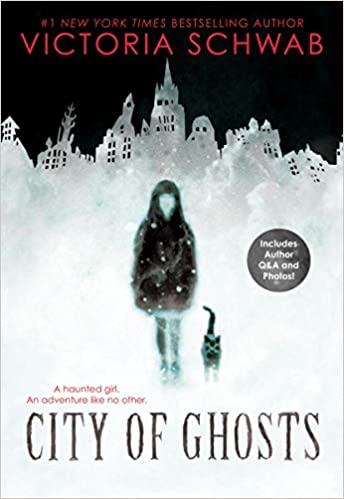 More commonly known as V.E Schwab and for her fantasy series, victoria has delved into children's fiction too creating even more intriguing plots and stories. City of Ghosts follows a young girl called Cassidy as she joins her parents after being offered their tv show touring the world's most haunted spots – they're ghost hunters known as The Inspecters.
But there is one thing that they do not know, Cassidy, unlike her ghost-hunting parents, can actually see ghosts and go beyond the veil of our own world and those of the dead.
Paired with her best friend Jacob, a ghost who saved her life, they head off to Edinburgh, one of the most haunted places in Europe, where not all is as it appears to be. This book is incredibly fun and keeps you hooked throughout — if your book club is already a fan of Schwab's work then this would be a perfect choice!
Holly Jackson made her UK debut in 2019 and since then her first book A Good Girl's Guide to Murder has been published across the world and most recently hit the New York Times Bestseller list too!
Incredibly gripping, this is a YA crime novel unlike any other that causes you to have a pen and paper to hand at all times as you attempt to figure out who the killer is. A Good Girl's Guide to Murder makes the perfect book club choice – especially if your group enjoys intense discussions of your thoughts and in the case of this book, theories too.
Five years ago, Andie Bell disappeared and believe to be murder by her boyfriend, Sal Singh, who killed himself days after his disappearance. However, not everyone believes he was guilty of the crime. Pippa is working on her school project and decides to focus on the case determined to get it reopened and even possibly find a killer. This book is certainly one of the best book club books for 2021.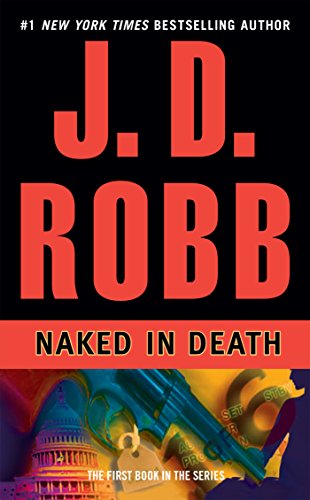 Another crime novel but this one is slightly older and has numerous sequels to it as well. Written originally in the early 90s, Naked in Death is the first of a futuristic Sci-Fi crime series written by romance writer Nora Roberts.
Set in a future where guns are banned, there are cures for cancer and to look young for the rest of your life is extremely possible, but one thing is for certain despite the appearance of a perfect future — murder still occurs.
In the first novel of the series, Naked in Death introduces our main protagonist Lieutenant Eve Dallas of the New York Police force as she is set to investigate the murder of Senator's granddaughter. A great choice for any book club meeting, it is interesting to see what everyone's theories were and whether or not they decide to continue the series themselves.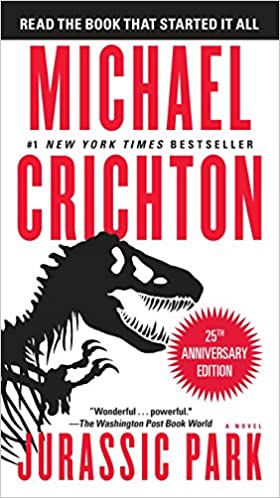 A story that is known by almost anyone who has seen the movie however upon reading the book it is clear that there several key differences between the book and it's popular adaptation. And who doesn't love a good book about dinosaurs?
Still featuring all the characters that we know, Allan Grant, Ellie Sattler and of course, Ian Malcolm, this book shows a drastically different telling of the story which is known by millions and makes a very interesting and intriguing read — especially as it ends completely different to the film! It is certainly one of the best book club books of all time — especially if your group is huge fans of the films.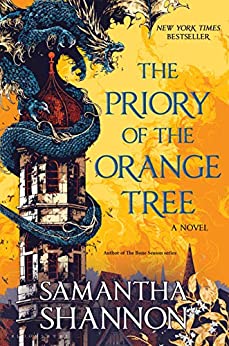 One of the best book club books if you are planning to have a long time between meetings because this book is a big one. A high fantasy novel set across oceans with complex political plots attempted assassinations, magic and dragons to this is certainly an epic fantasy novel. That despite its impeccable sizes keeps any reader hooked that it's hard to put down.
Spanning over 800 pages of this book despite being high fantasy with unbelievable worldbuilding included it is clear that Samantha Shannon drives the plot with interesting and complex characters who although brilliant to have their flaws too.
Before the Coffee Gets Cold By Toshikazu Kawaguchi and Translated By Geoffry Trousselot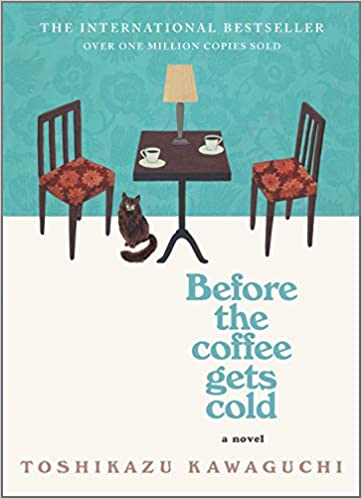 Although you can have 800 paged giants as brilliant choices for any book club, I think shorter fiction fits just as well. Considered one of the best book club books of all time, Before the Coffee Gets Cold is adapted from a stage play to create a provoking and thoughtful novel that challenges any reader to think what they would do if they got one chance to go back in time.
Nestled between the various shops and streets of Japan, Before the Coffee Gets Cold focuses on a small coffee shop that can transport anyone back in time within the coffee shop's history. For some, that means drinking the coffee to go back to see a loved one, change a conversation that went wrong or even see someone you haven't even had a chance to meet. But there is a catch, you must return before the coffee gets cold or risk being stuck.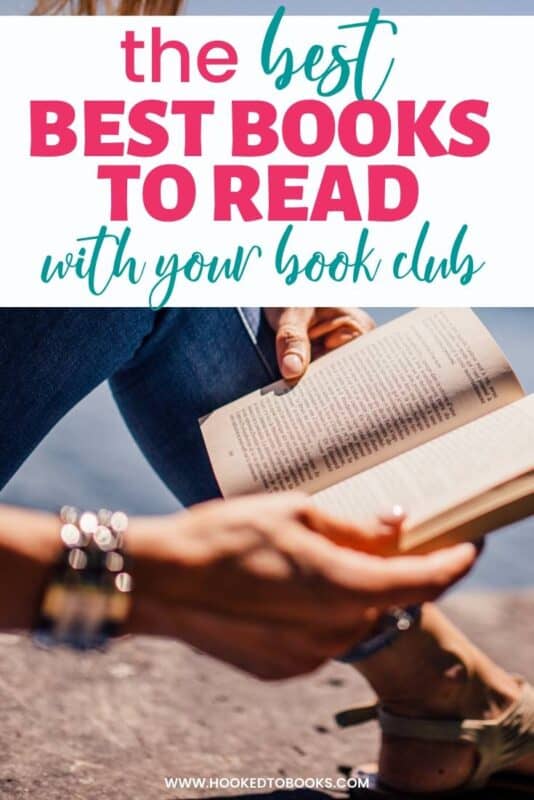 So there they are, some of the best book club books of all time. Ranging from graphic novels to children's books, to crime and high fantasy and even some translated fiction too. There are so many good choices when reading a book with your book club whether you pick something familiar or something entirely new to you all.